Made with love
The beauty of natural stone
Get a free gift & special discounts on items leaving the collection
2 stones, one necklace
New two-stone collection
Discover our newest items with combinations of two different kinds of natural stone.

Choose your favourite finishing: silver, gold or rose gold.
Last pieces
Special offers on items leaving our collection
Looking for a great deal? Check out the items in our sales corner and combine them to get an extra 10% discount. Happy shopping!
Made with love
Sustainable production
Did you know that we offer work to some 80 people with a physical or mental disability? They try to re-integrate after a major surgery, burnout or an accident. They have an imperfection, just like our natural stones. But they also have a strong force at the same time.
Do you want to look good and do something good at the same time? Then choose brands such as Didyma, which go for sustainable production with respect for people. All these nice people on the right hand side give themselves day in, day out to provide you with beautiful jewelry.
thank you for shopping local
Shop nearby
Find a store nearby to discover the newest items. Look out for Ann Van Elsen, our beautiful ambassador, when you go shopping.
Mix & match
Create your own style
Our jewelry is designed to match perfectly together. Shop your bracelet, necklace and earrings together to create a beautiful and consistent look!
Did you know that Rose Quartz is called 'the stone of Love'?
This beautiful pink stone is combined with a rose gold finish on the stainless steel elements. This stone of pure love is supposed to help you with new relationships, deepening existing relationships, learning to love yourself or simply with bringing more love into your life.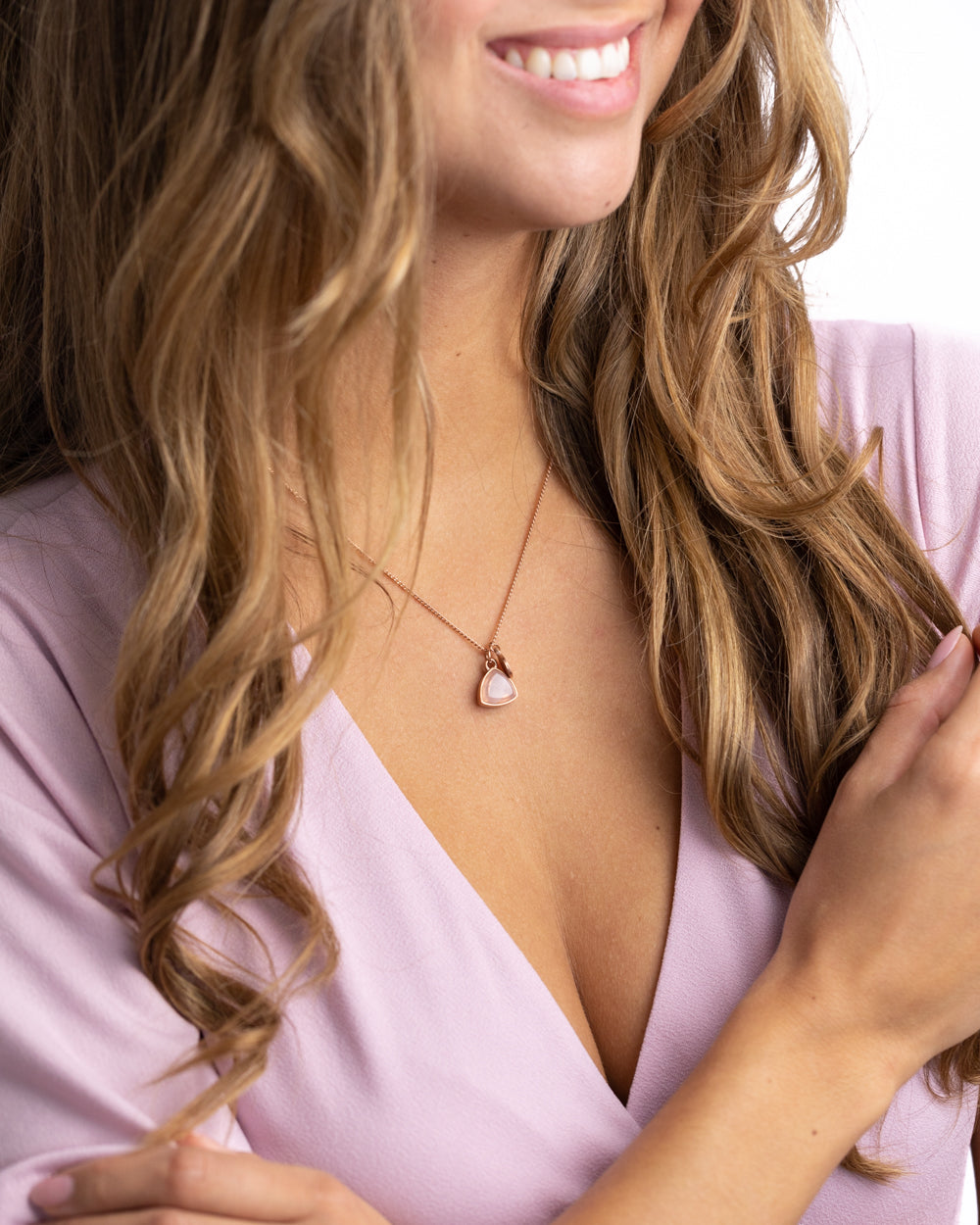 Hold on tight
Coming soon ...
We are working hard on creating new jewelry pieces with natural stone. Check out this amazing rose gold ring with matching Amethyst stones.
This stone provides inner peace. It clears your head so that you can make the right choices that are really important to you and helps you to leave negative feelings behind.
The meaning of
Didyma
The Greek word for 'Twin'. It is referring to a place in ancient Greece with temples dedicated to the twin Gods Apollo and Artemis.
Here, the Greeks reflected on their lives and looked for a deeper meaning. When did you last do something like this?