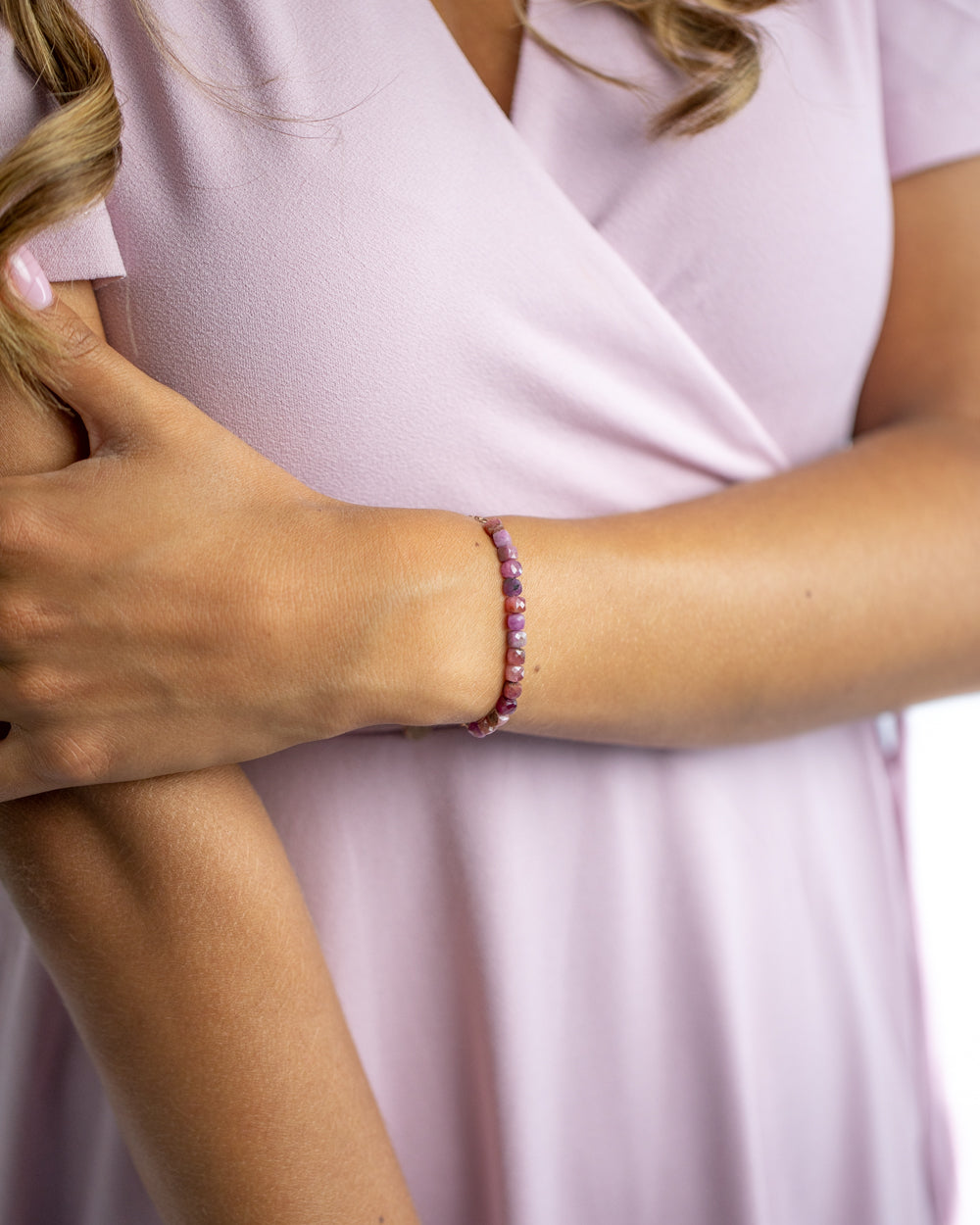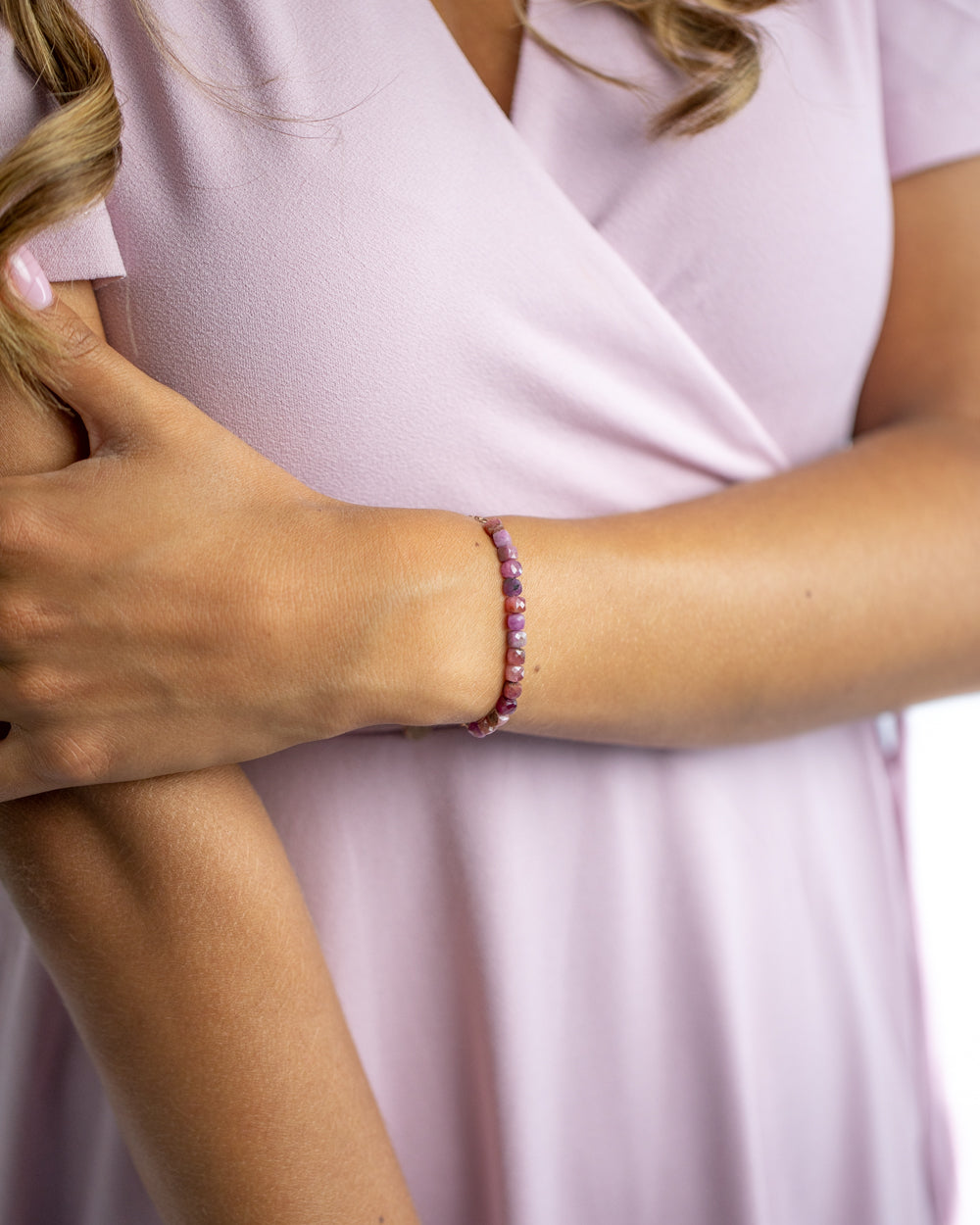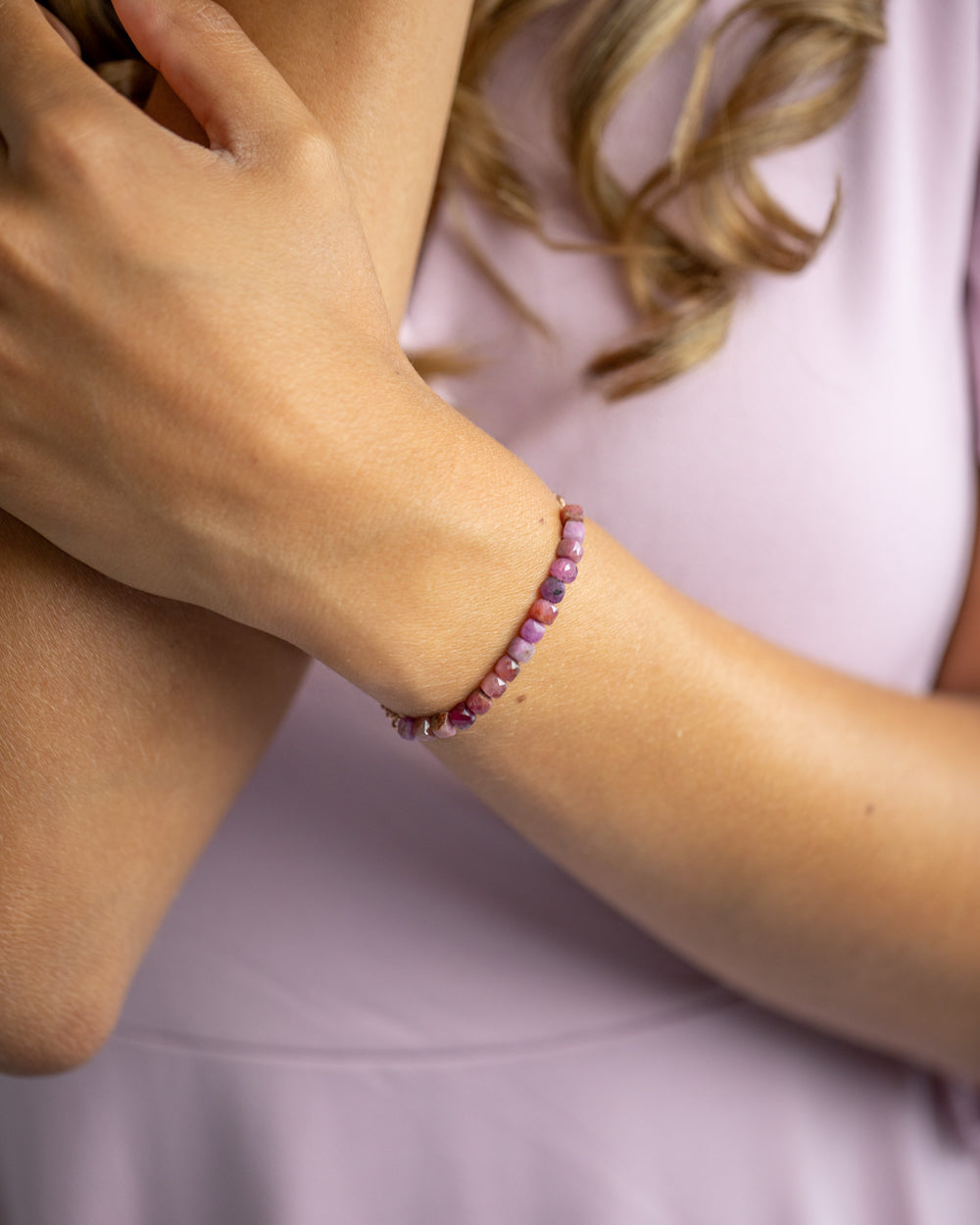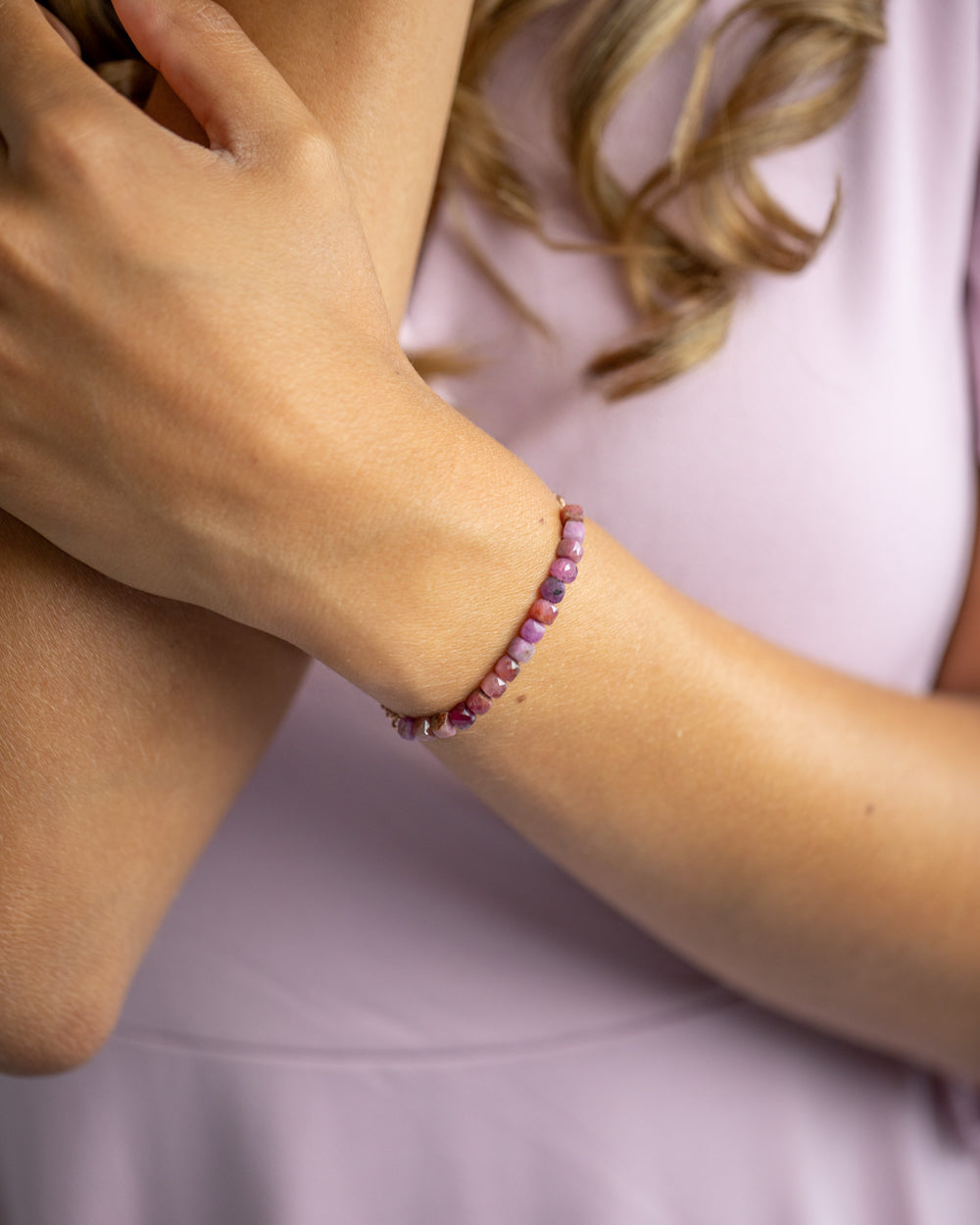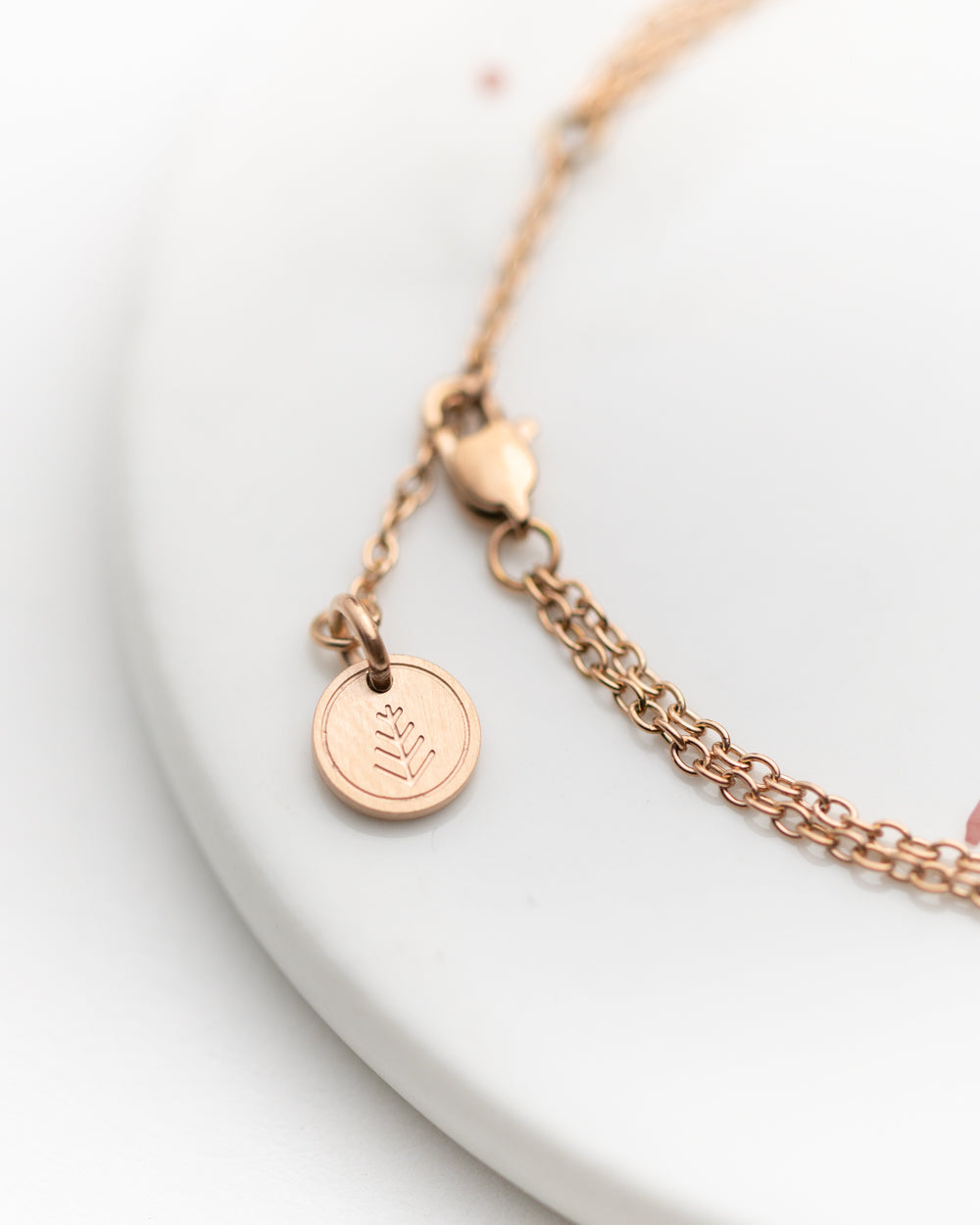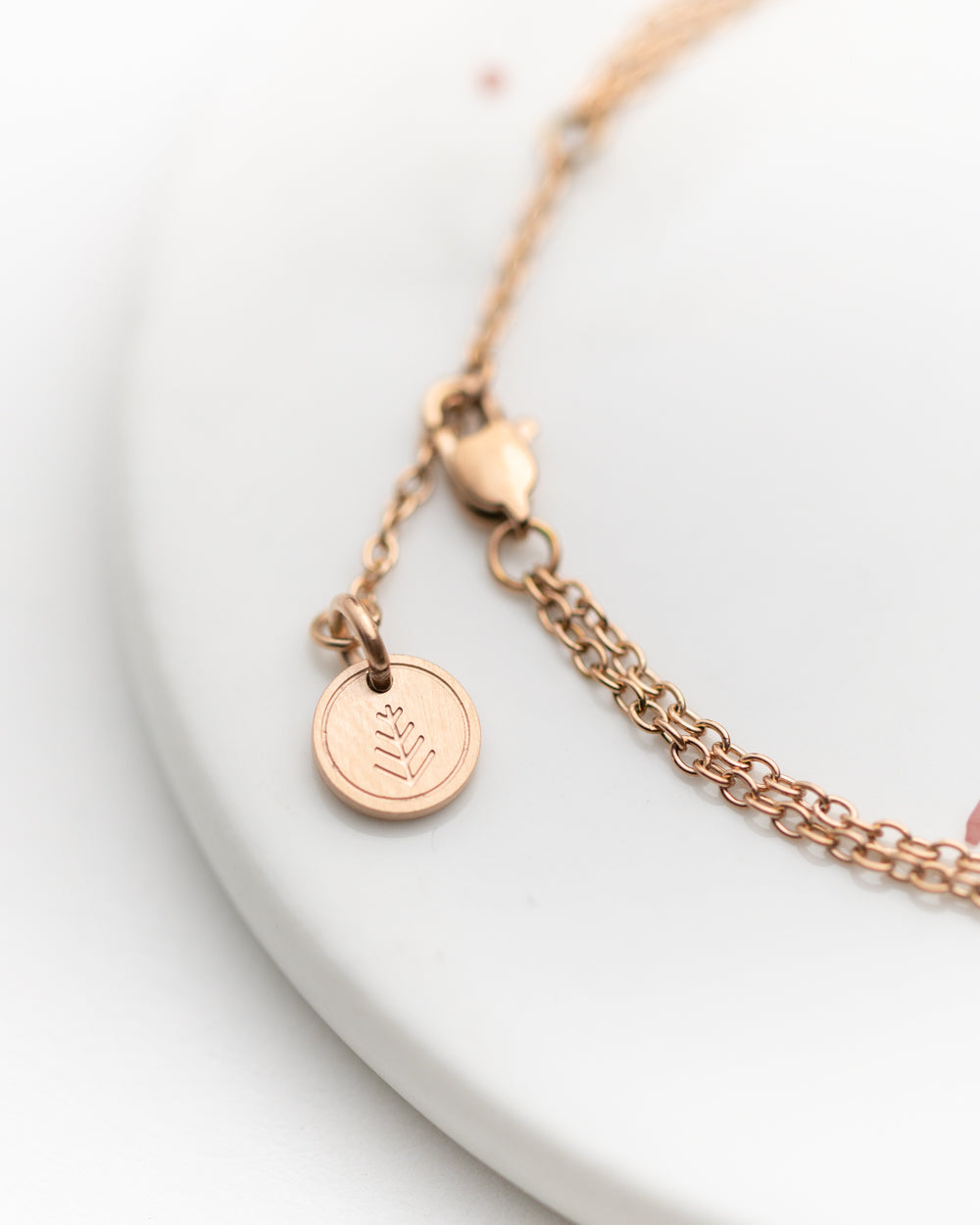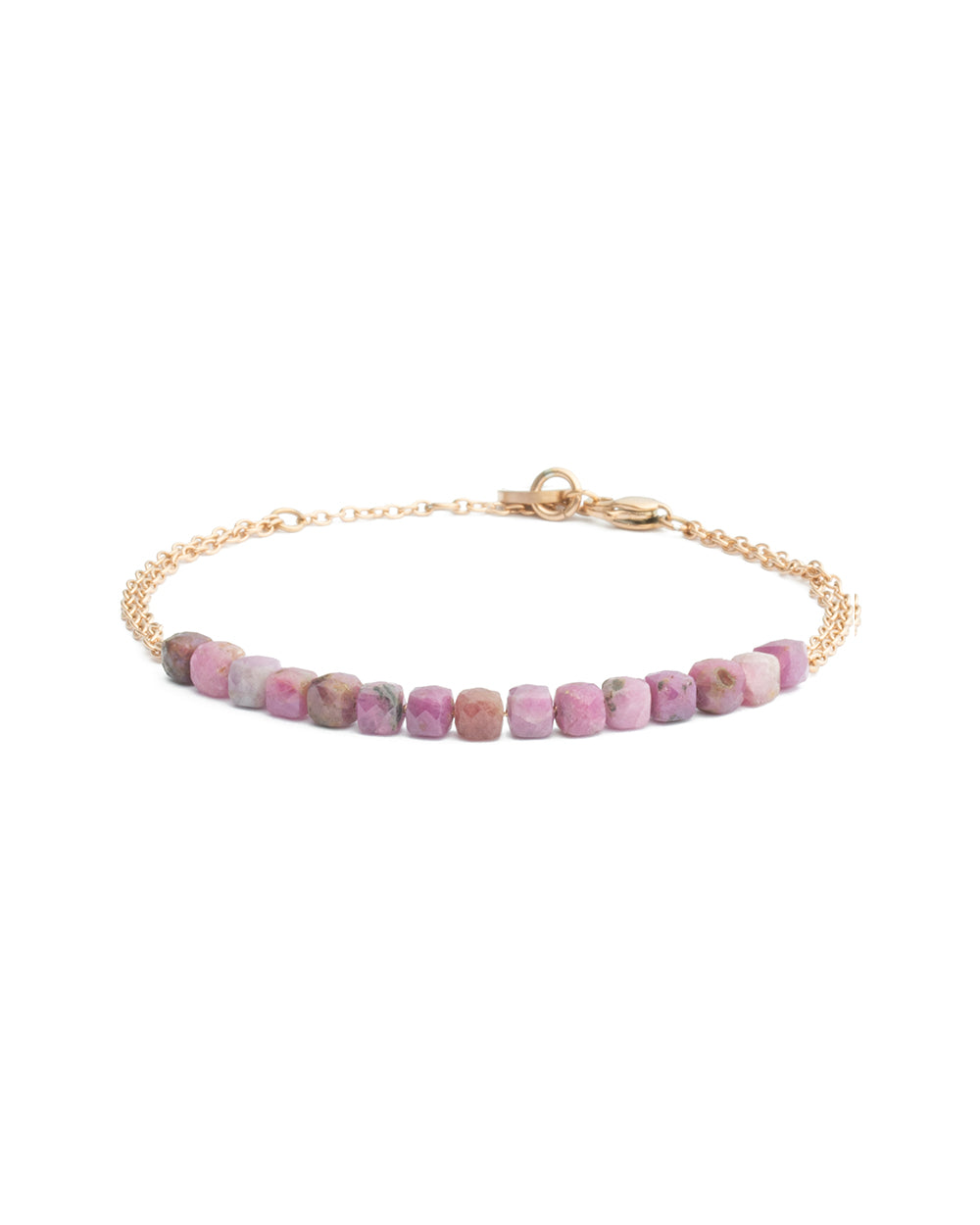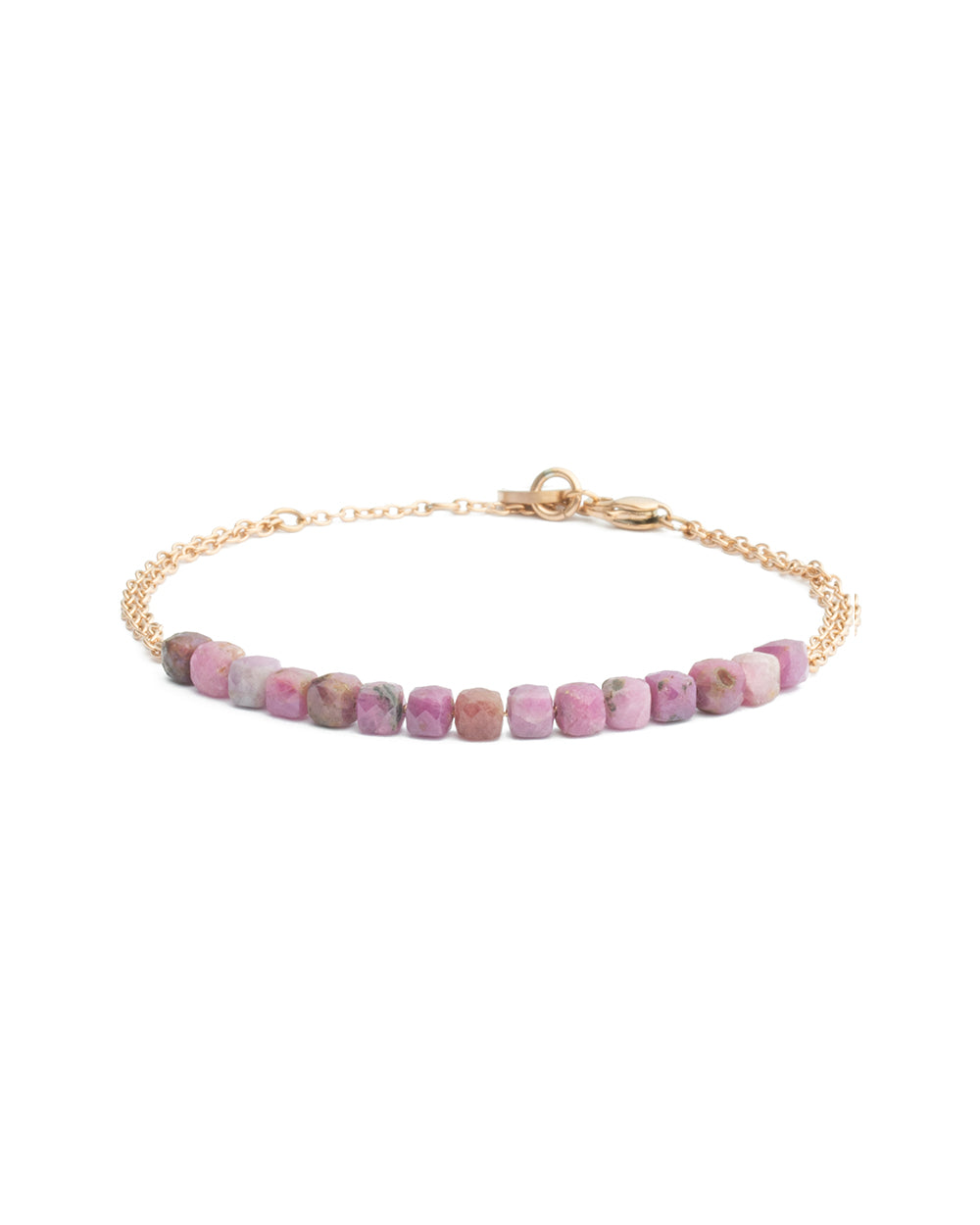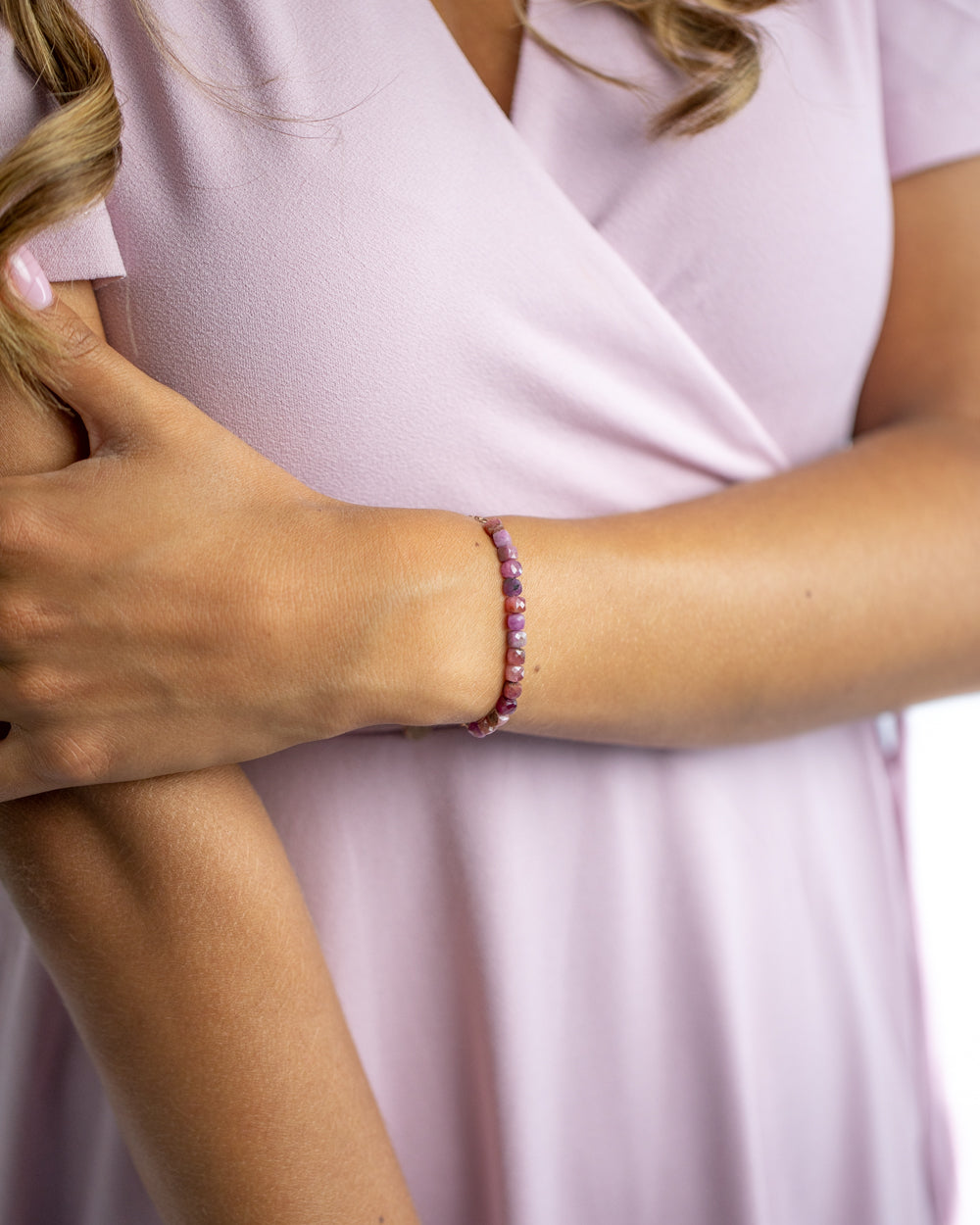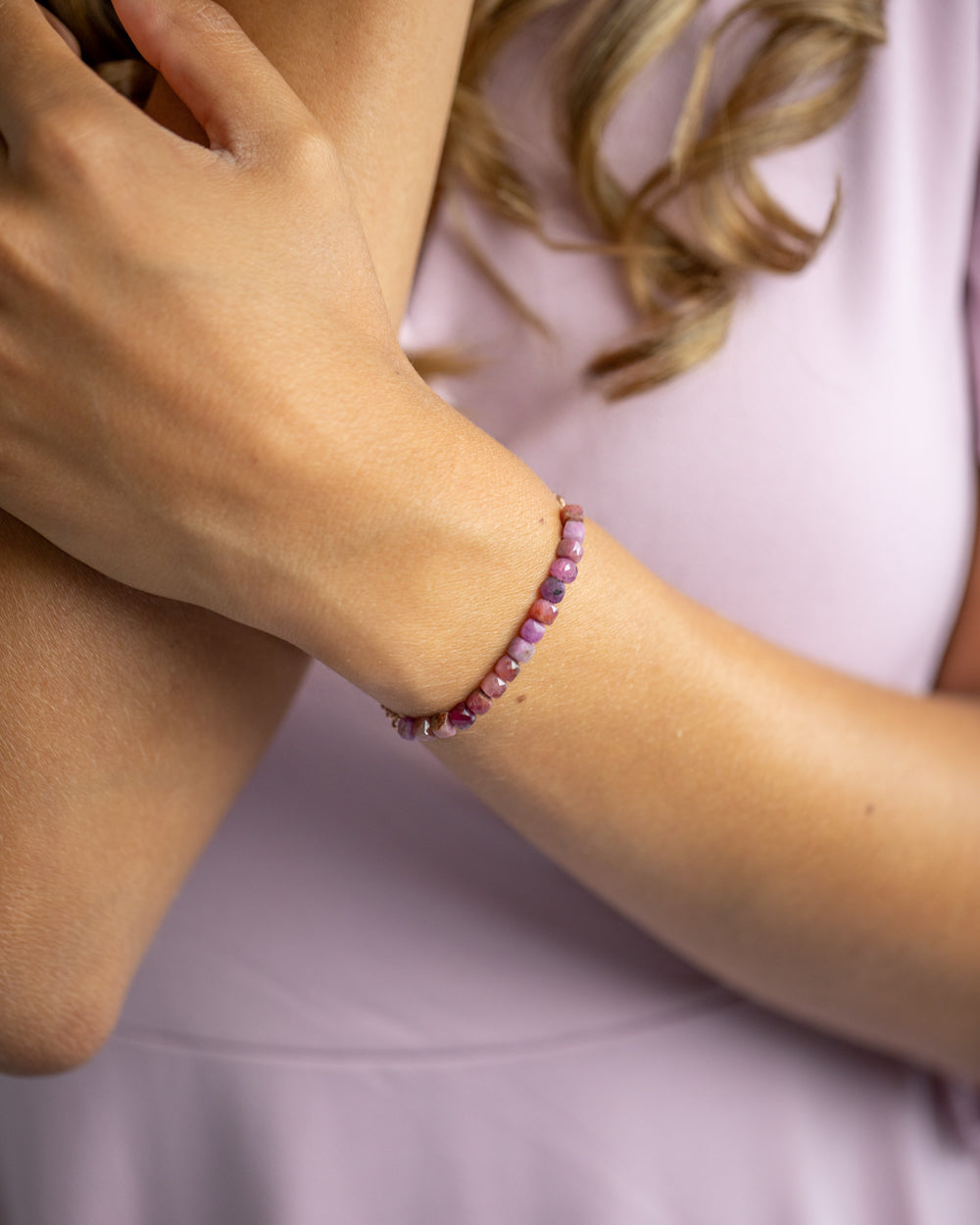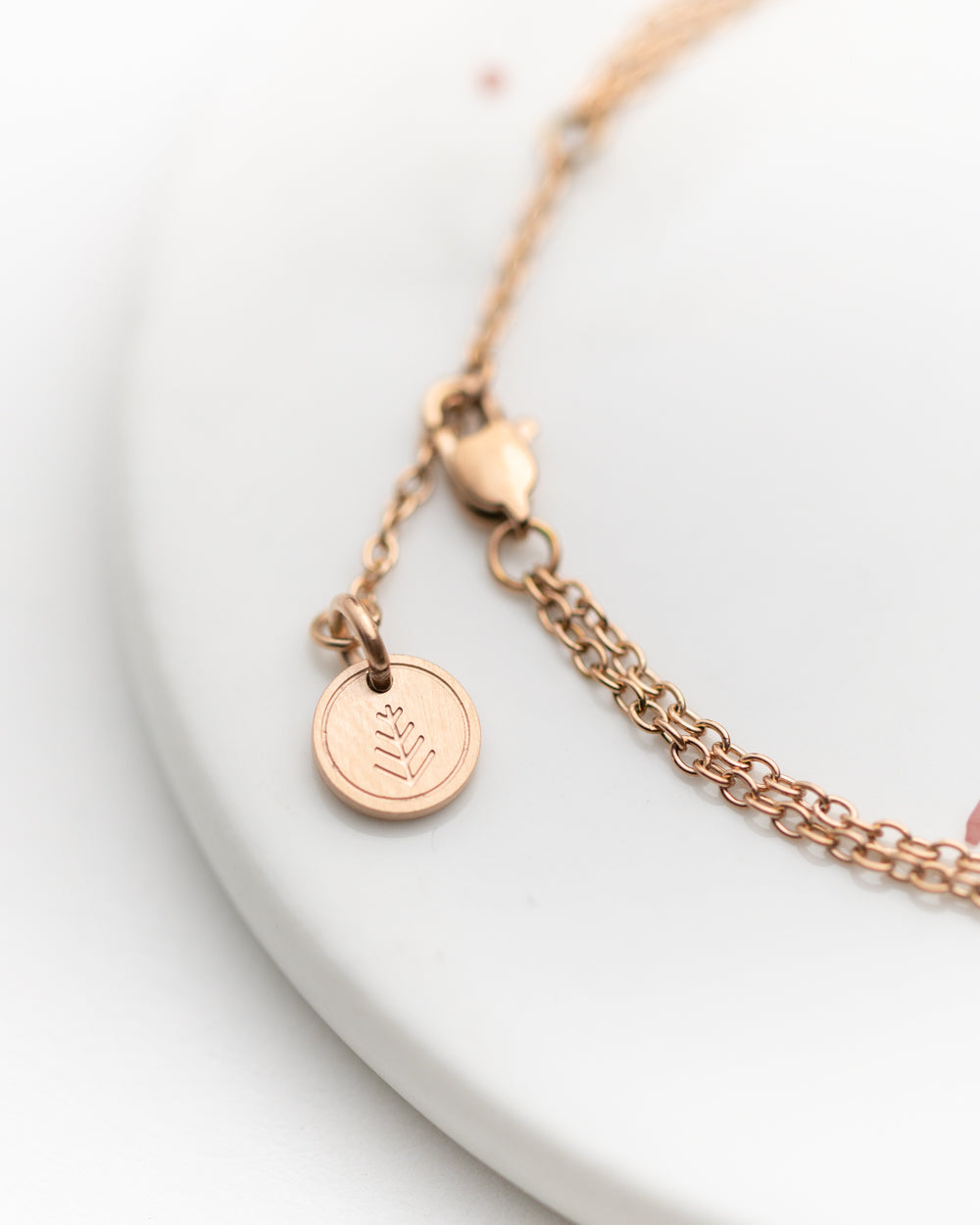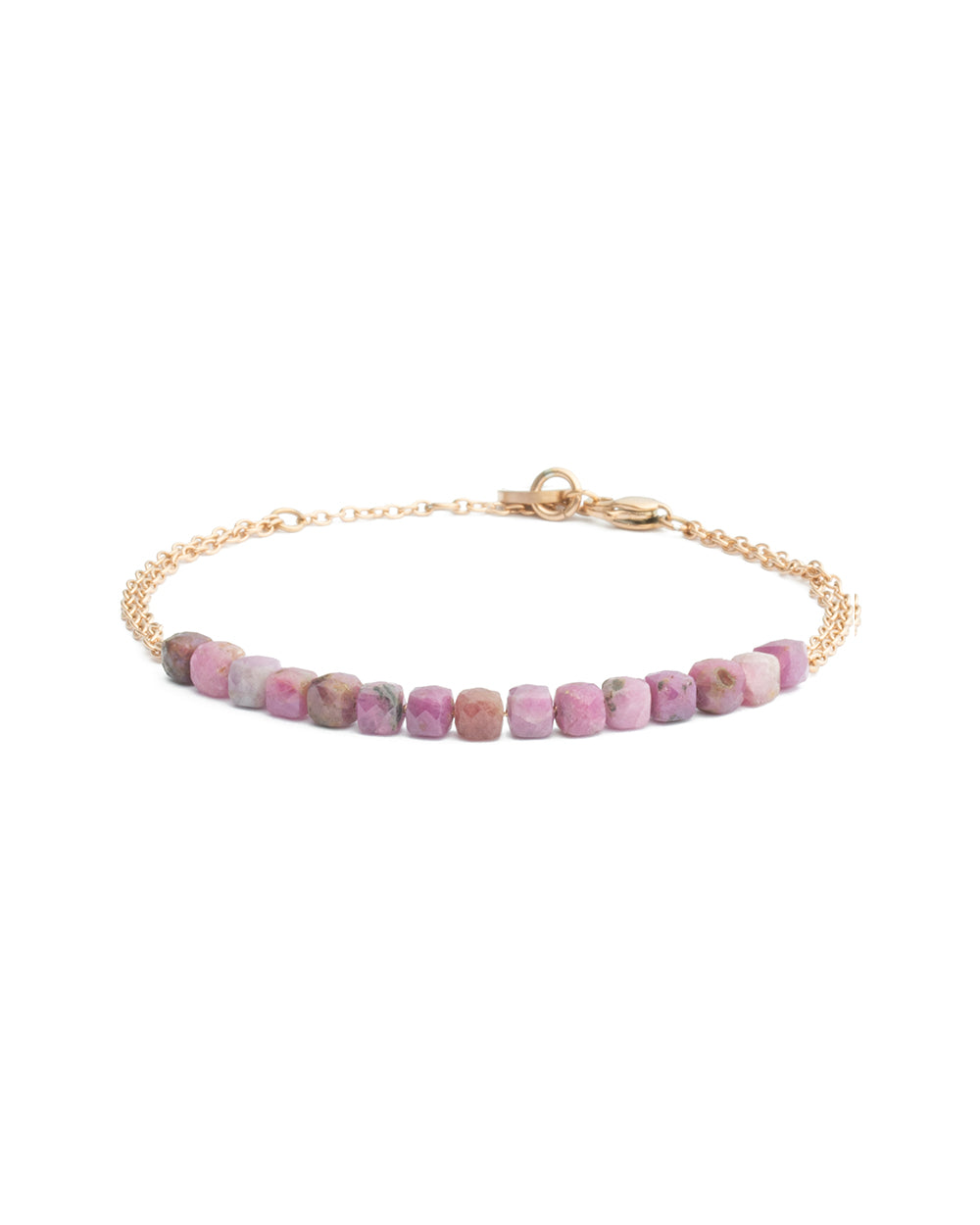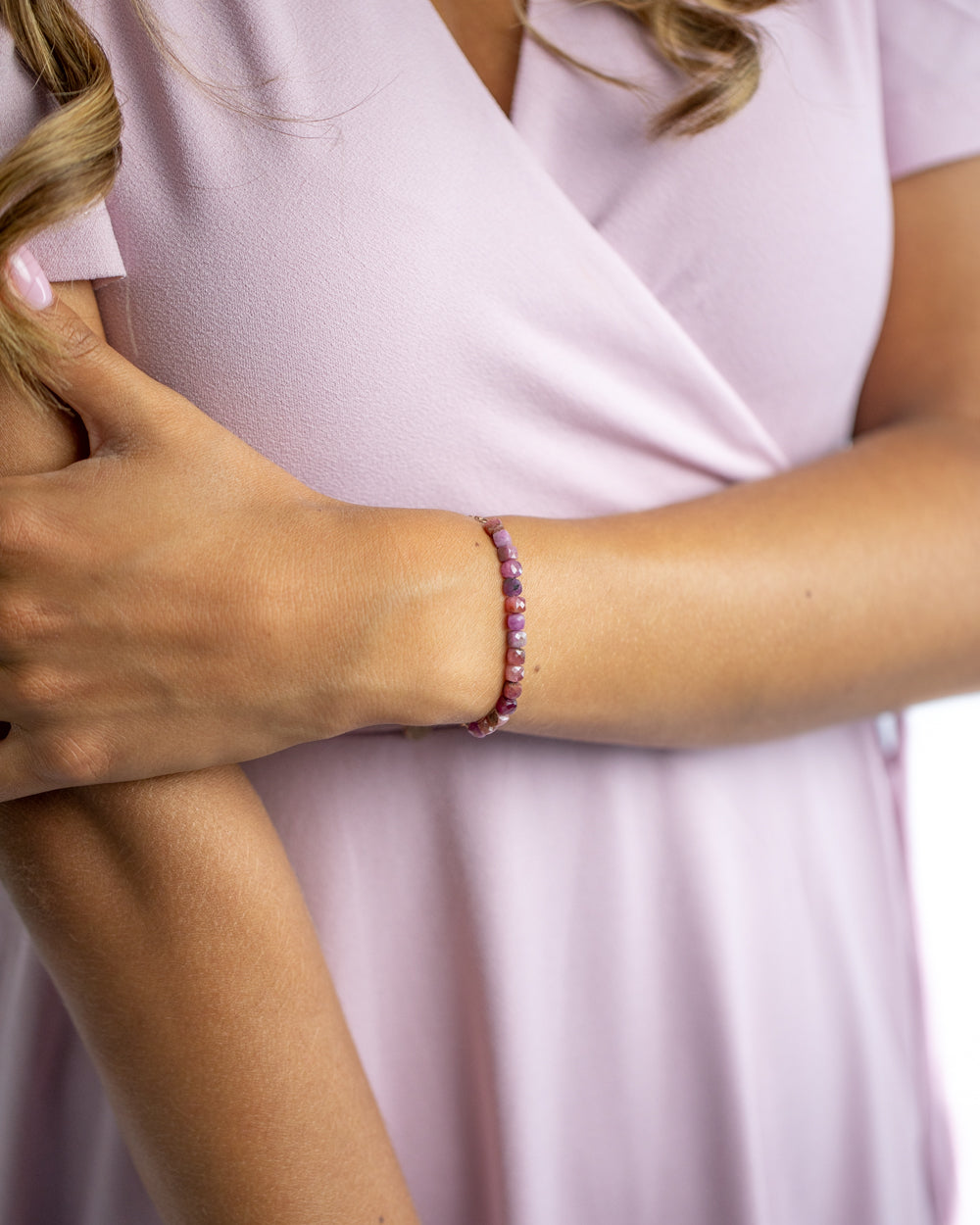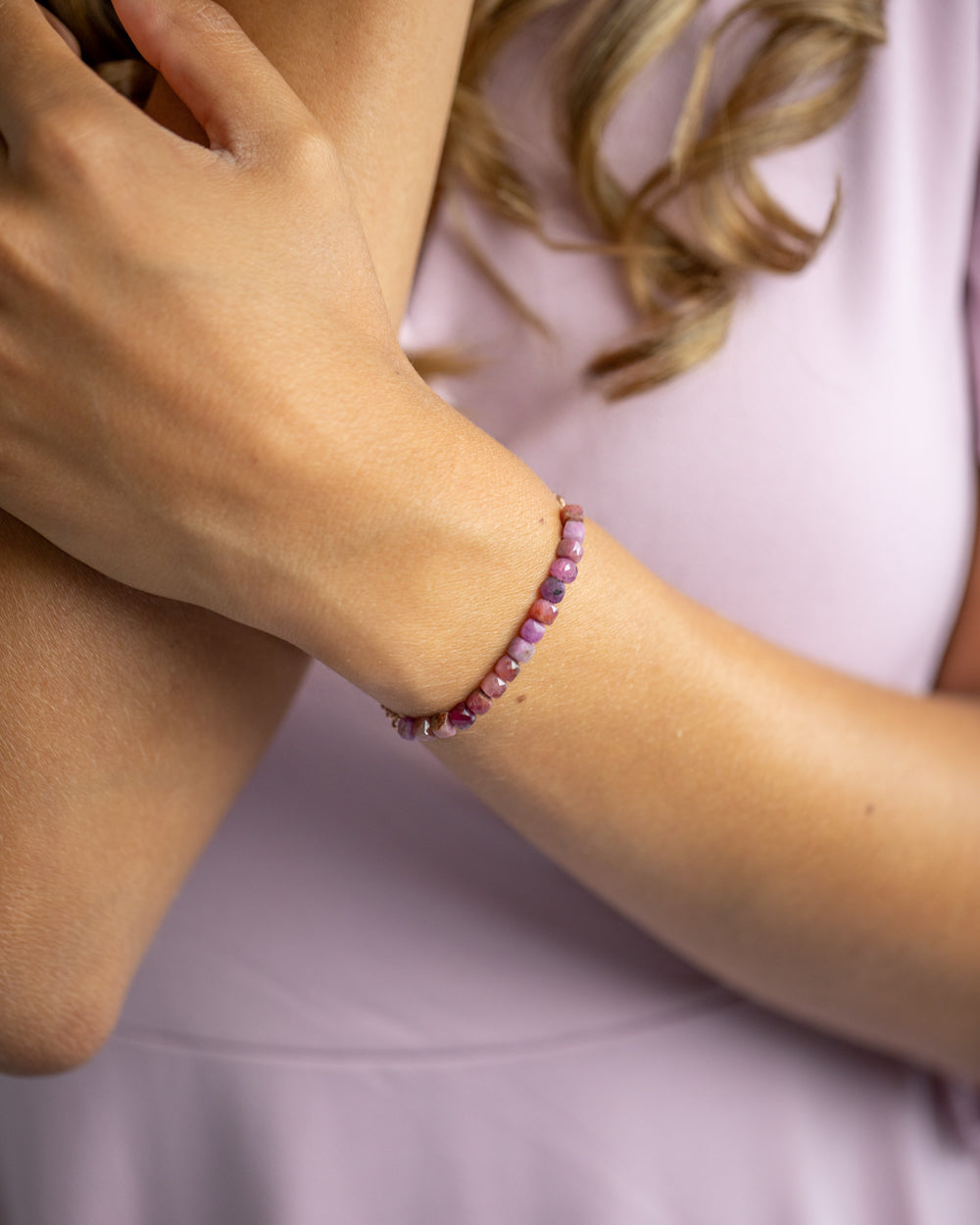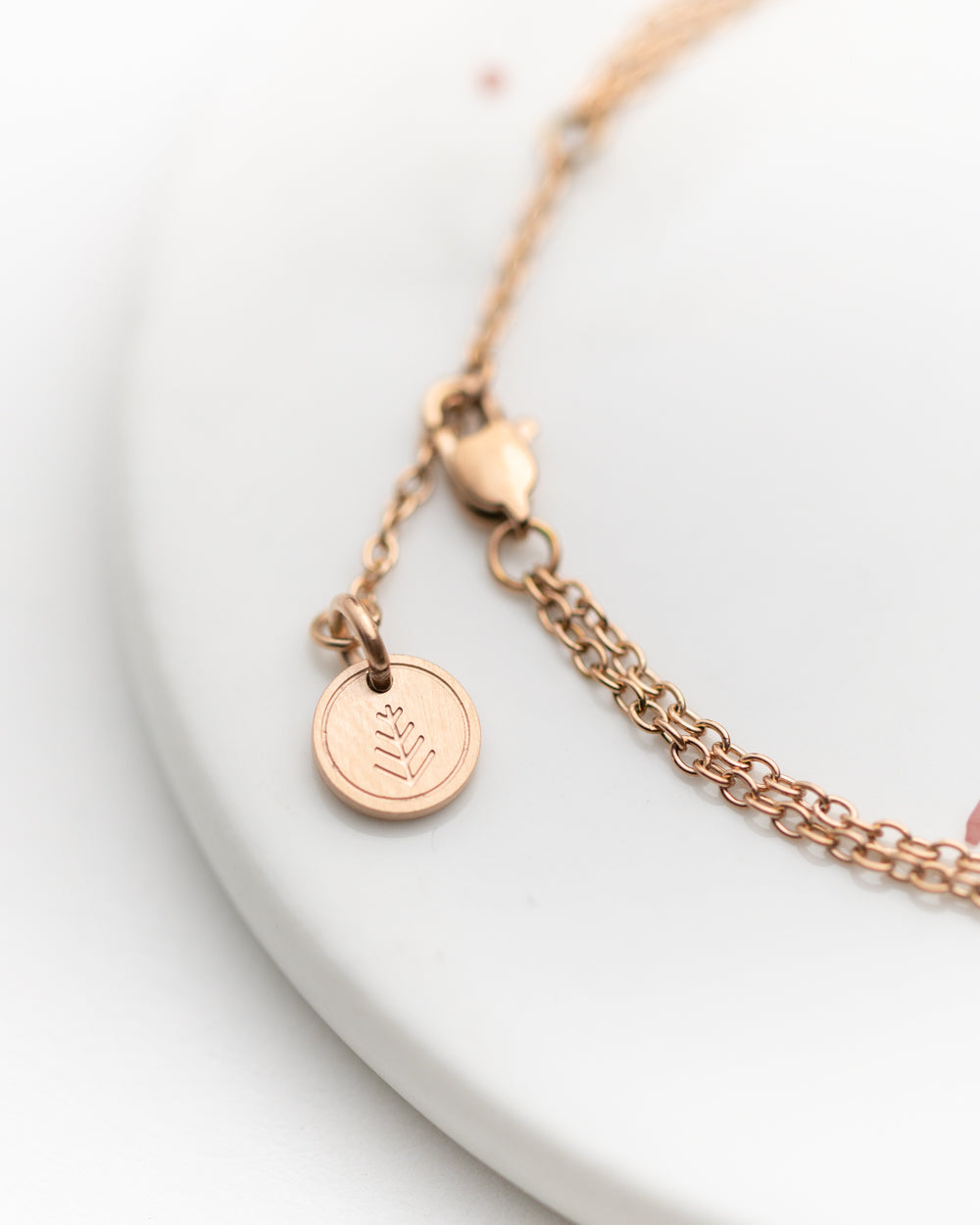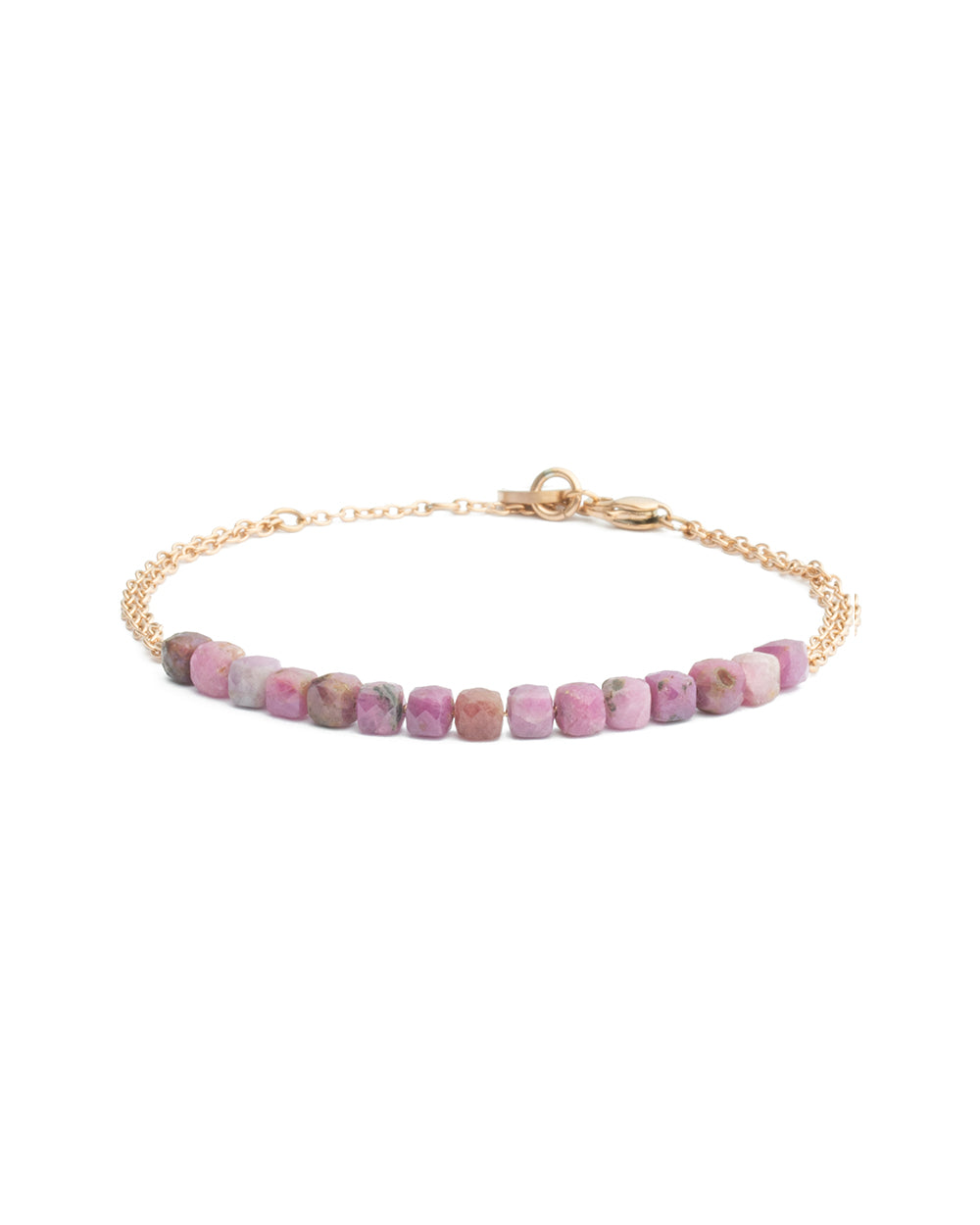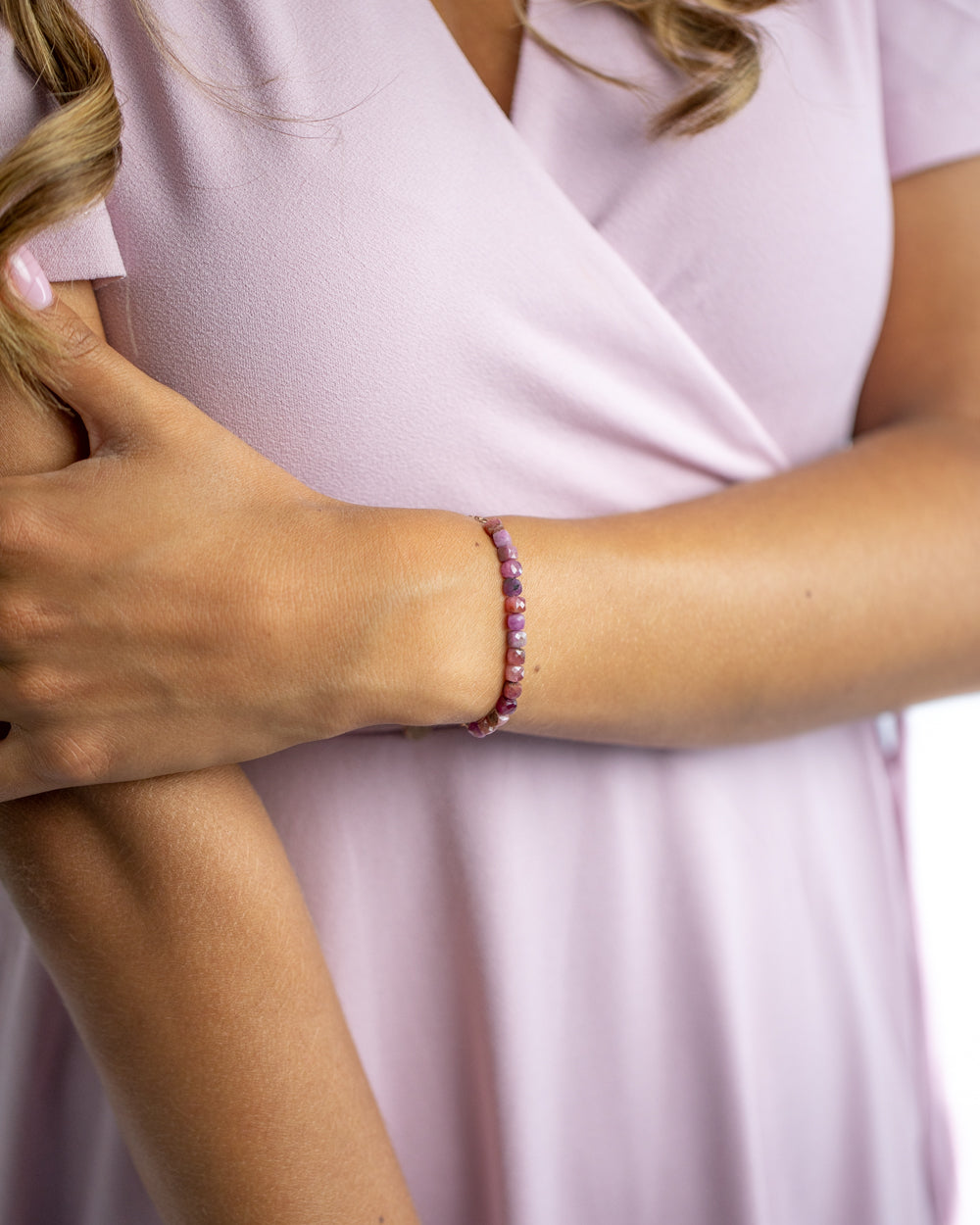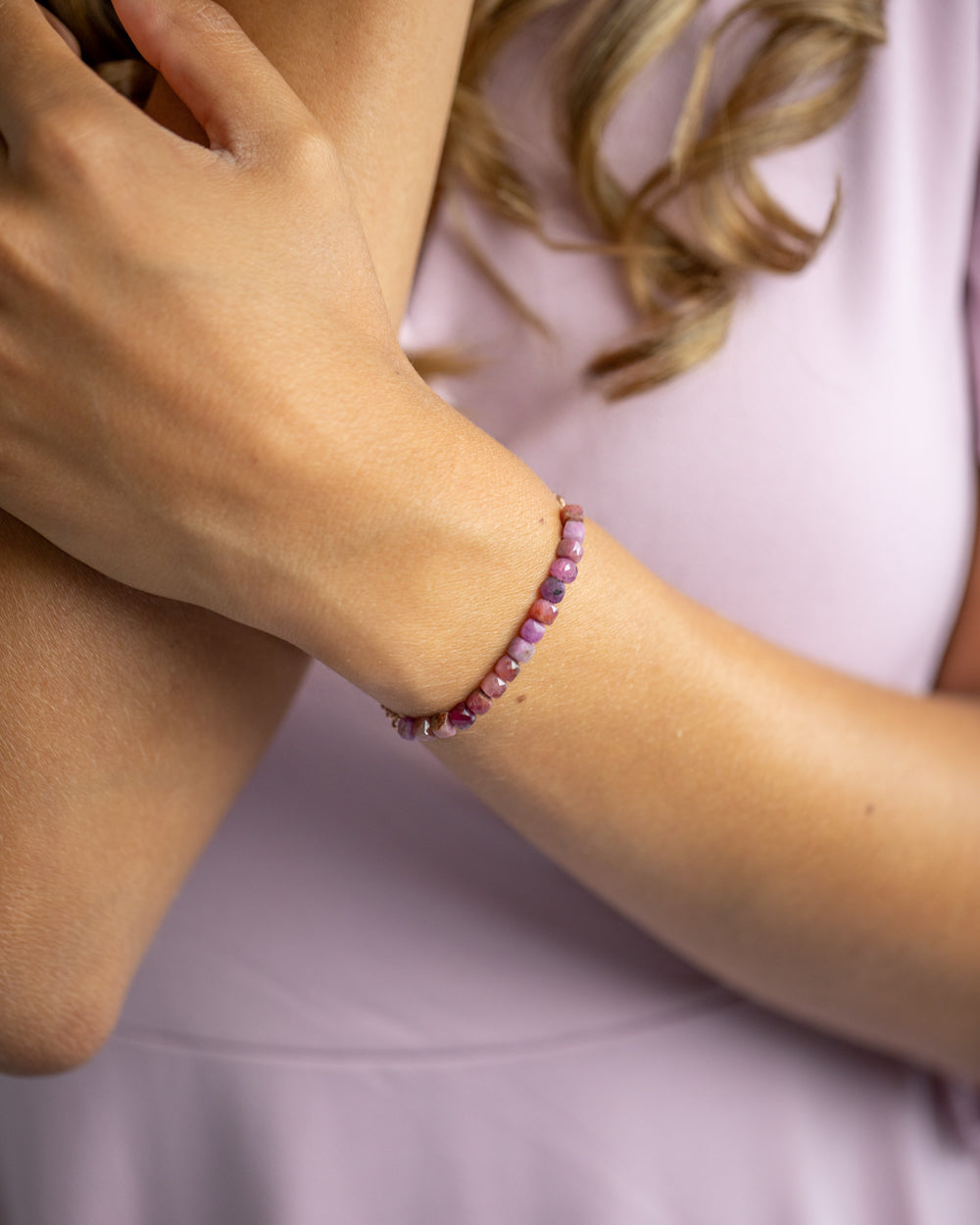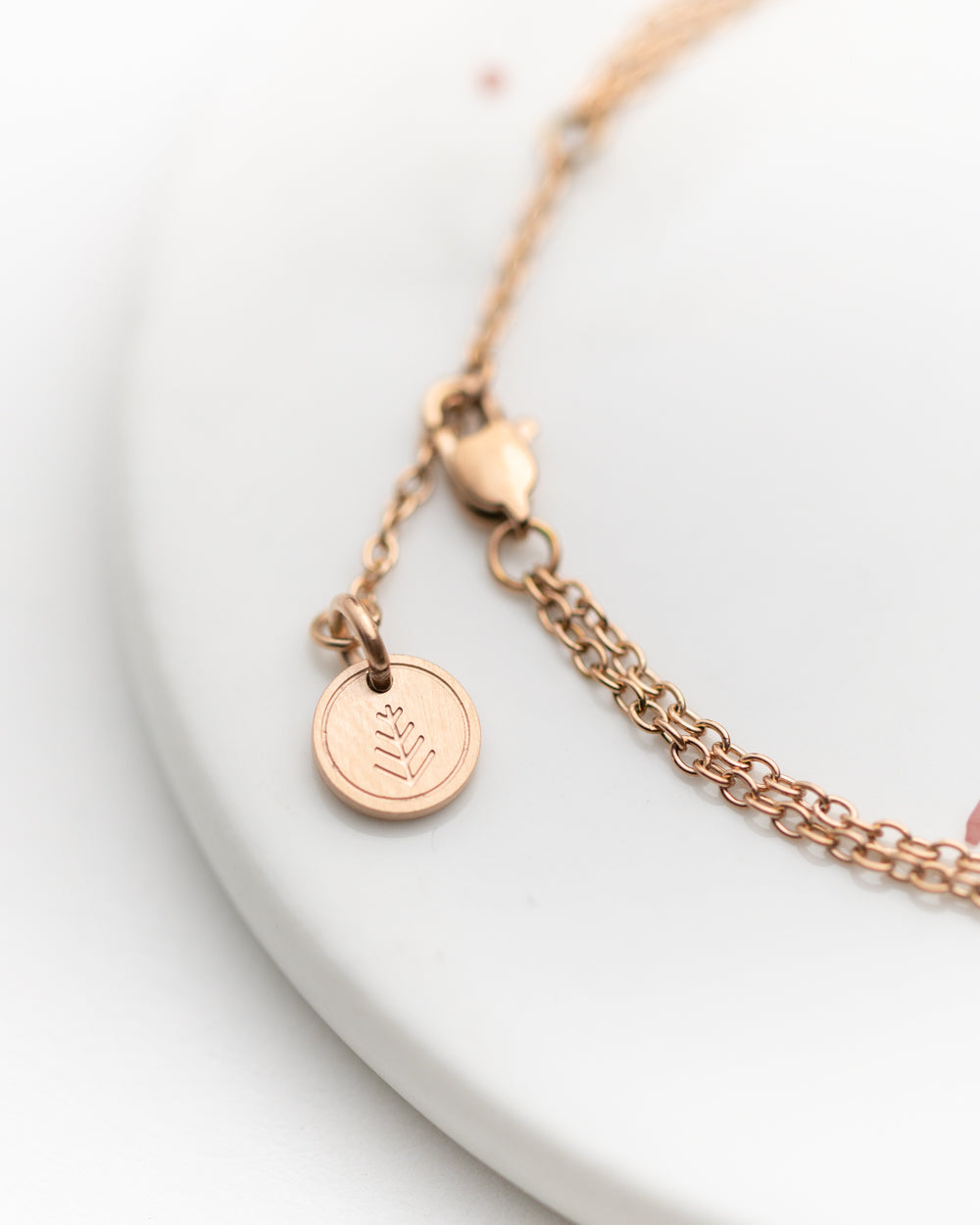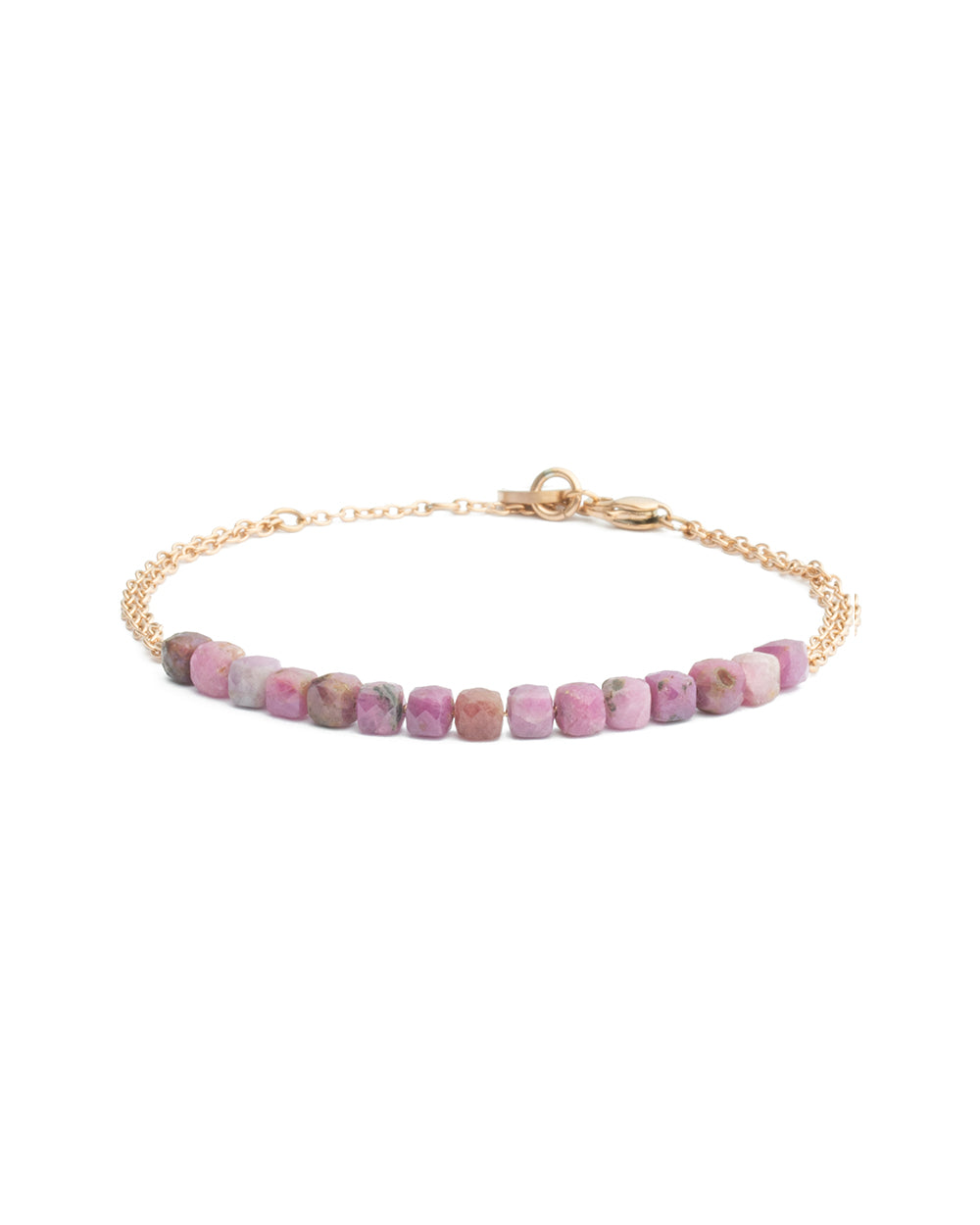 Xanthi Ruby
The Xanthi Ruby bracelet is made with beautiful 4mm faceted Ruby beads. This bracelet has a stainless steel chain and is adjustable in size, from very small to a medium sized wrist.

All Didyma jewelry is made from 316L stainless steel in combination with beautiful natural stone. We choose this material because it is very durable, light weight and hypo-allergenic. The colour will not fade over time if you treat it with care!

Ruby is a magnificent red gemstone with a rich history and symbolic meanings. Here's a simple explanation of its meaning:

1. Passionate: Ruby is often associated with love, passion, and life force. It's believed to ignite feelings of love and desire, making it a popular gift for expressing deep affection.

2. Strength and courage: in many cultures, Ruby is thought to empower the wearer with confidence and the ability to overcome challenges.

3. Prosperity: throughout history, Ruby has been linked to wealth and abundance. Some believe it attracts prosperity and good fortune, making it a stone of success.

The ruby's vibrant red color and its connection to powerful emotions and attributes have made it one of the most prized gemstones throughout the ages. Whether used in jewelry or kept as a treasured talisman, ruby continues to inspire.

Xanthi is a city in northeastern Greece, known for its rich history and vibrant cultural scene. The name "Xanthi" comes from the Greek word "xanthos," which means yellow, due to the city's location in a region known for its golden fields of wheat. Today, Xanthi is a popular destination for travelers interested in exploring the beauty and diversity of Greece.