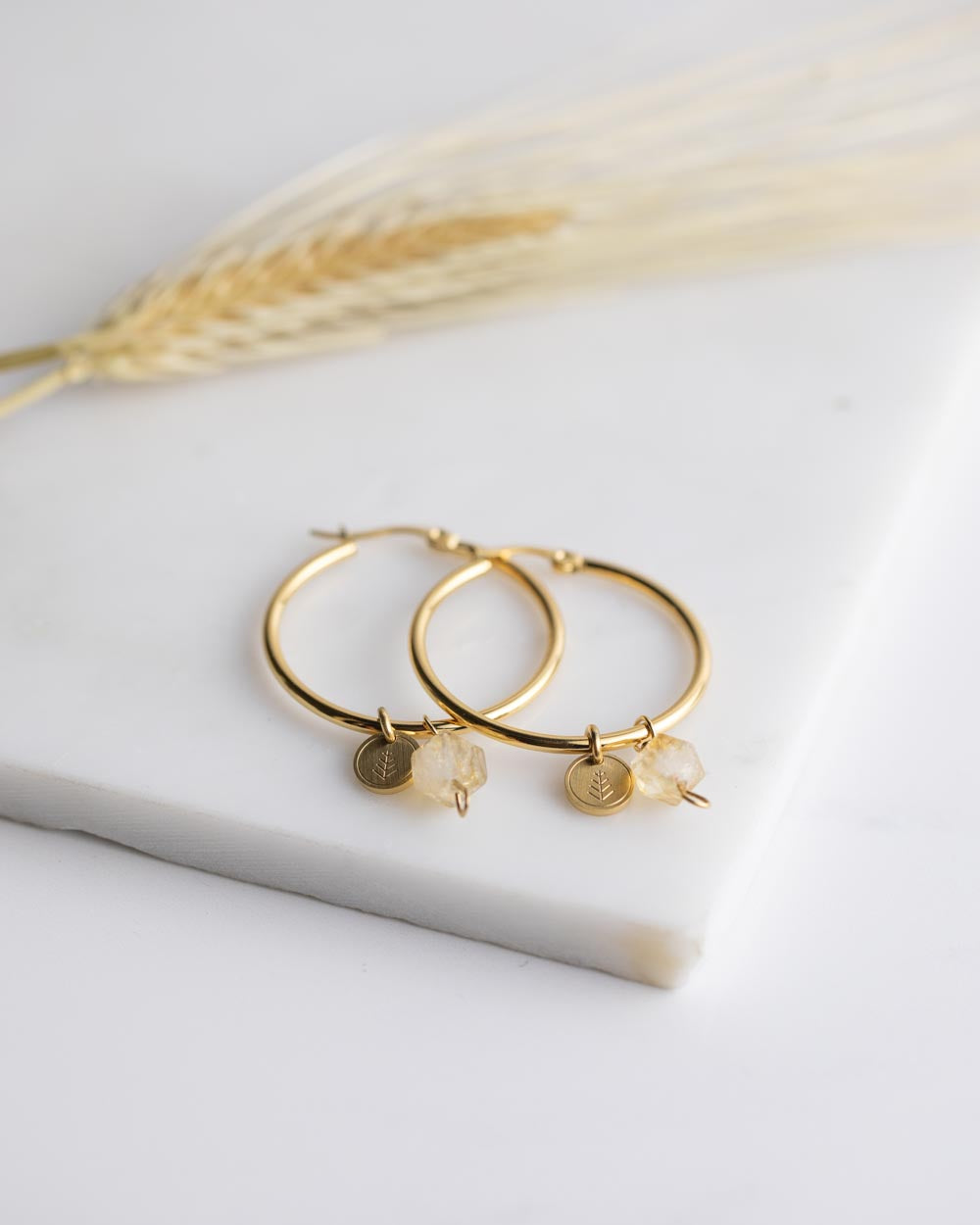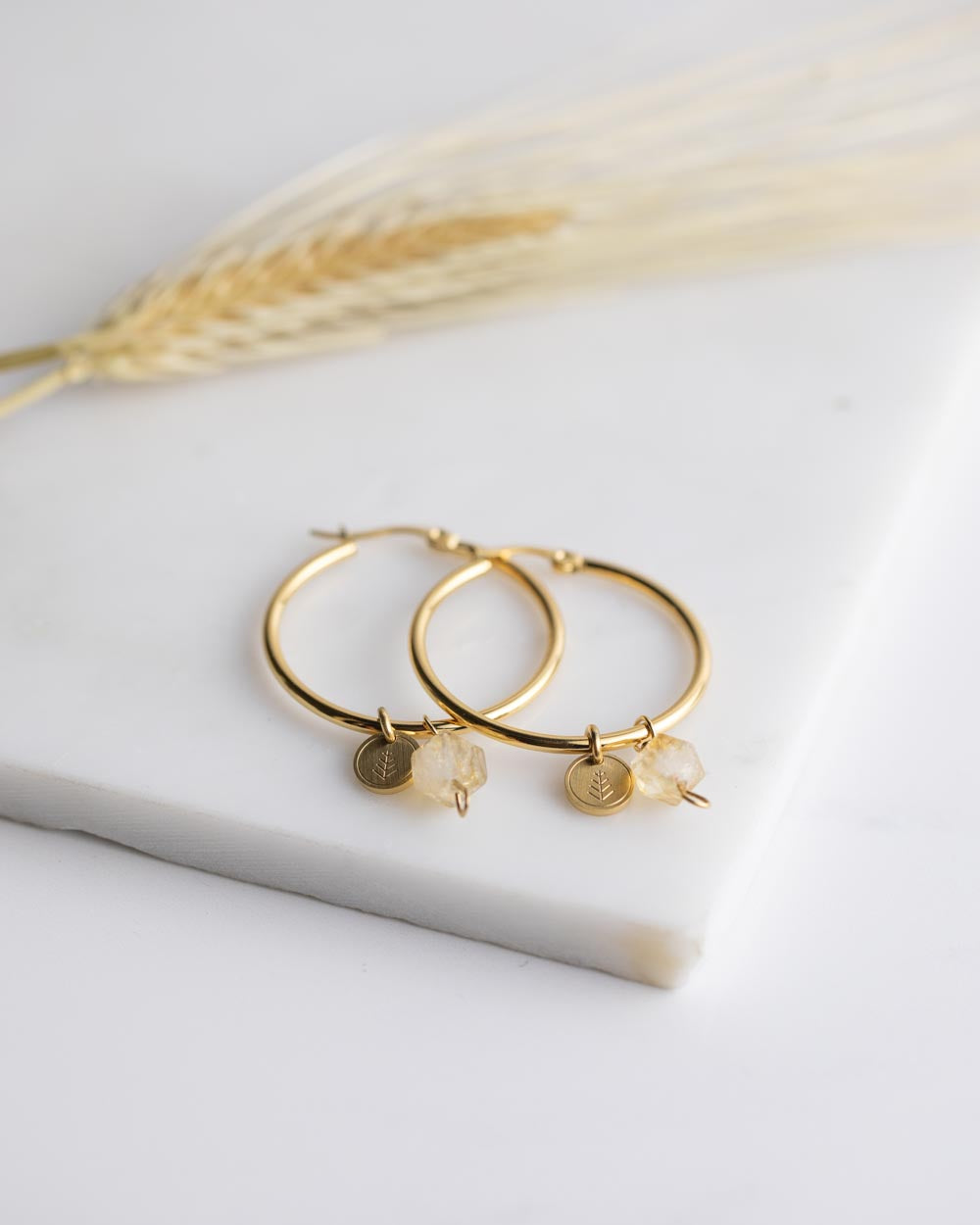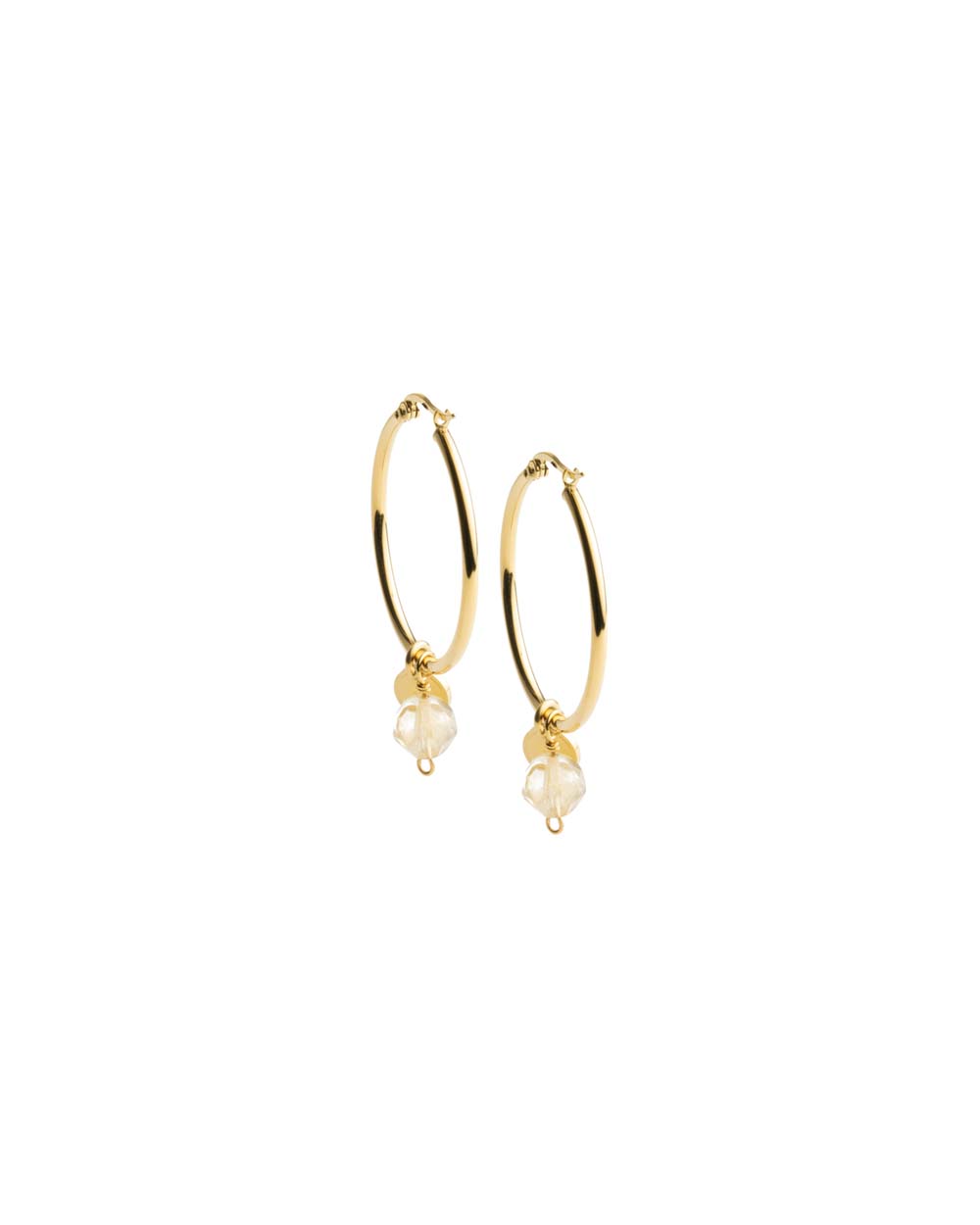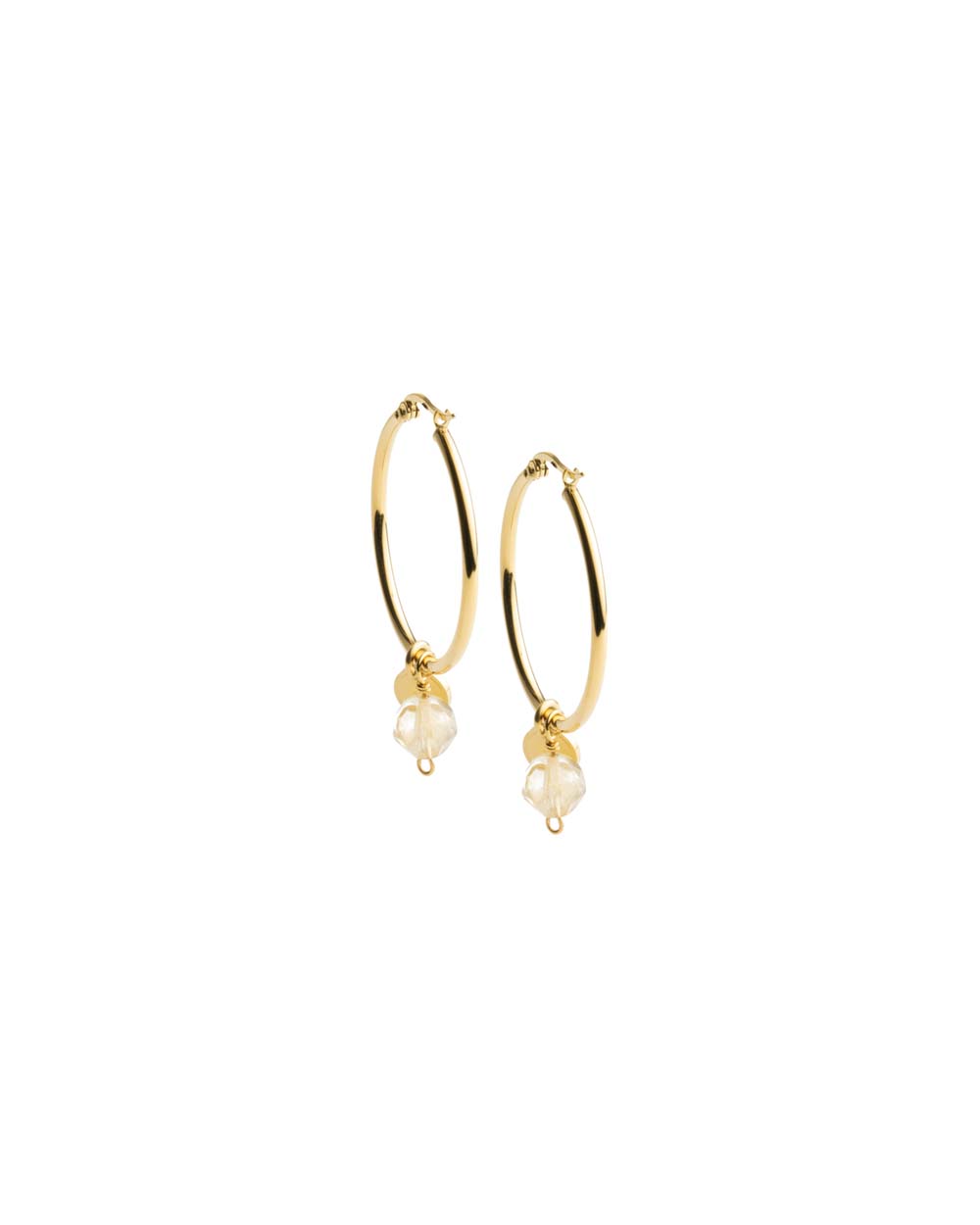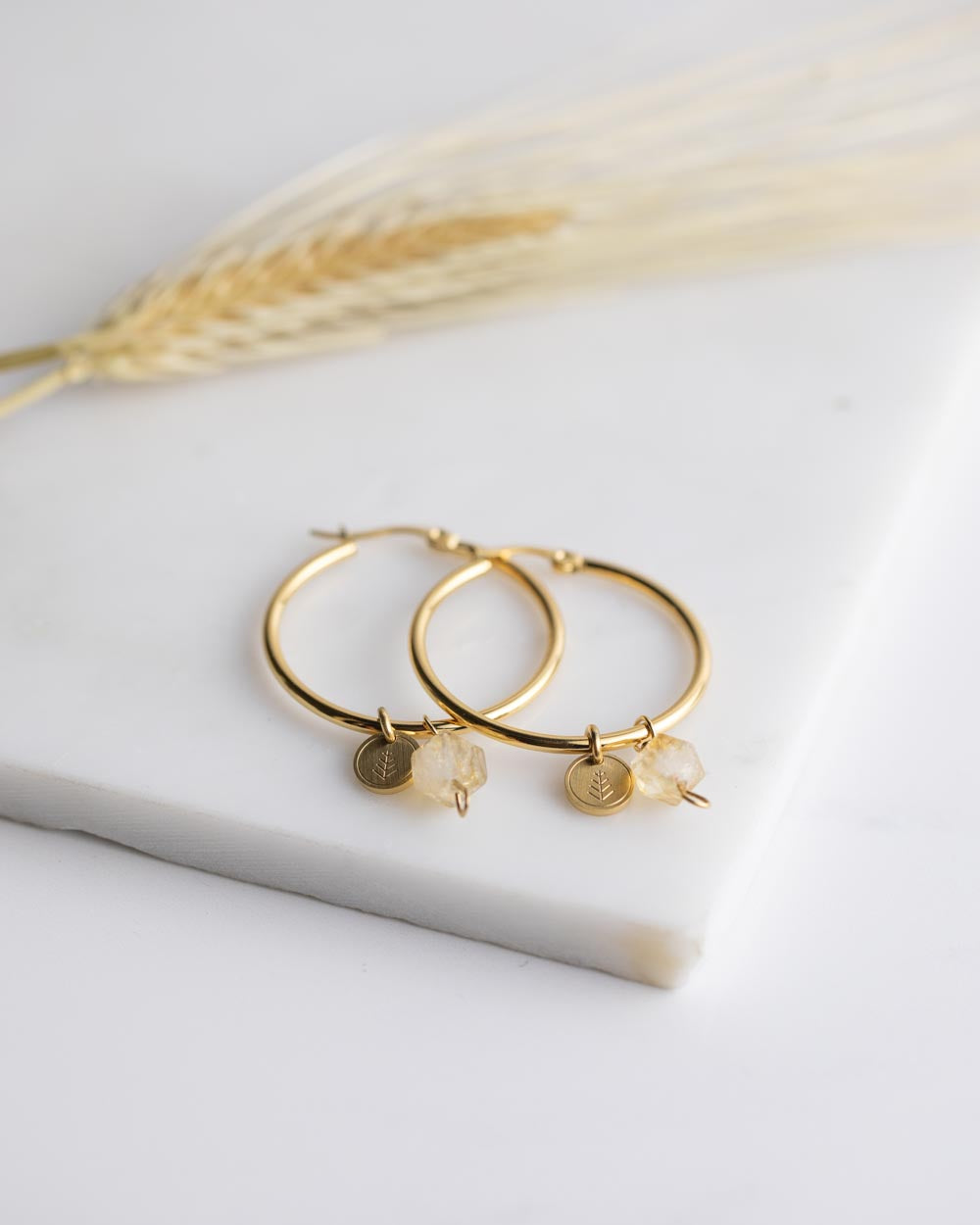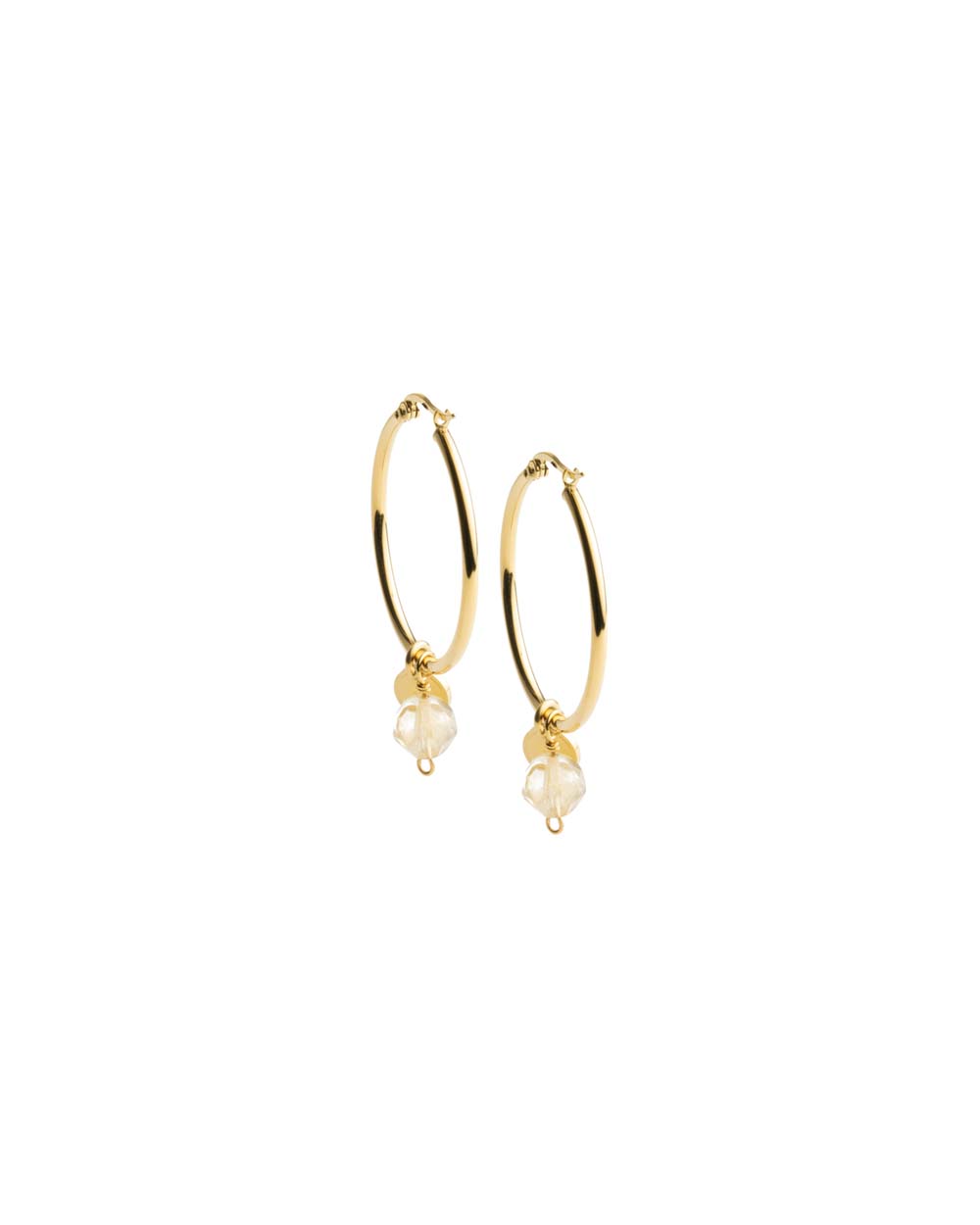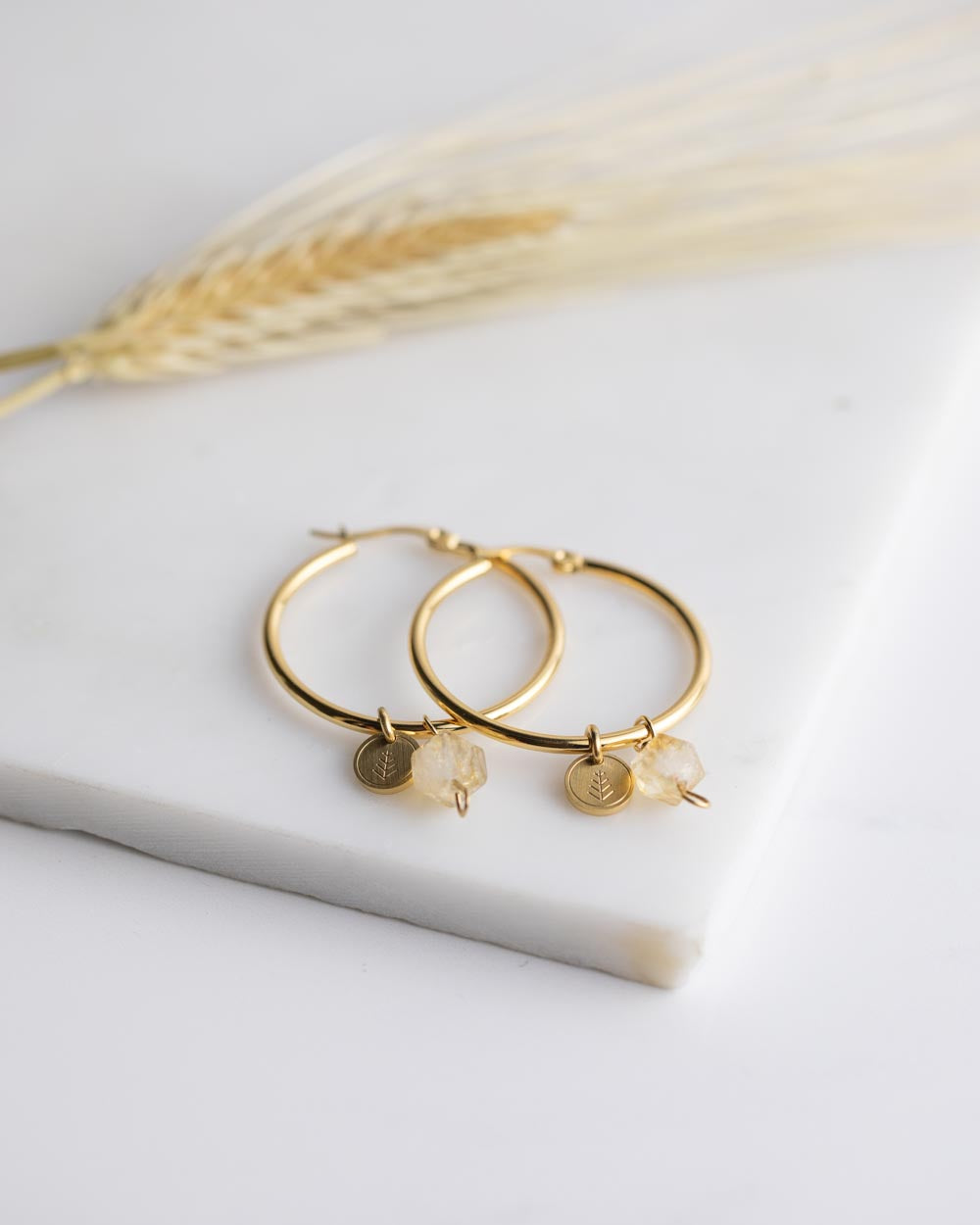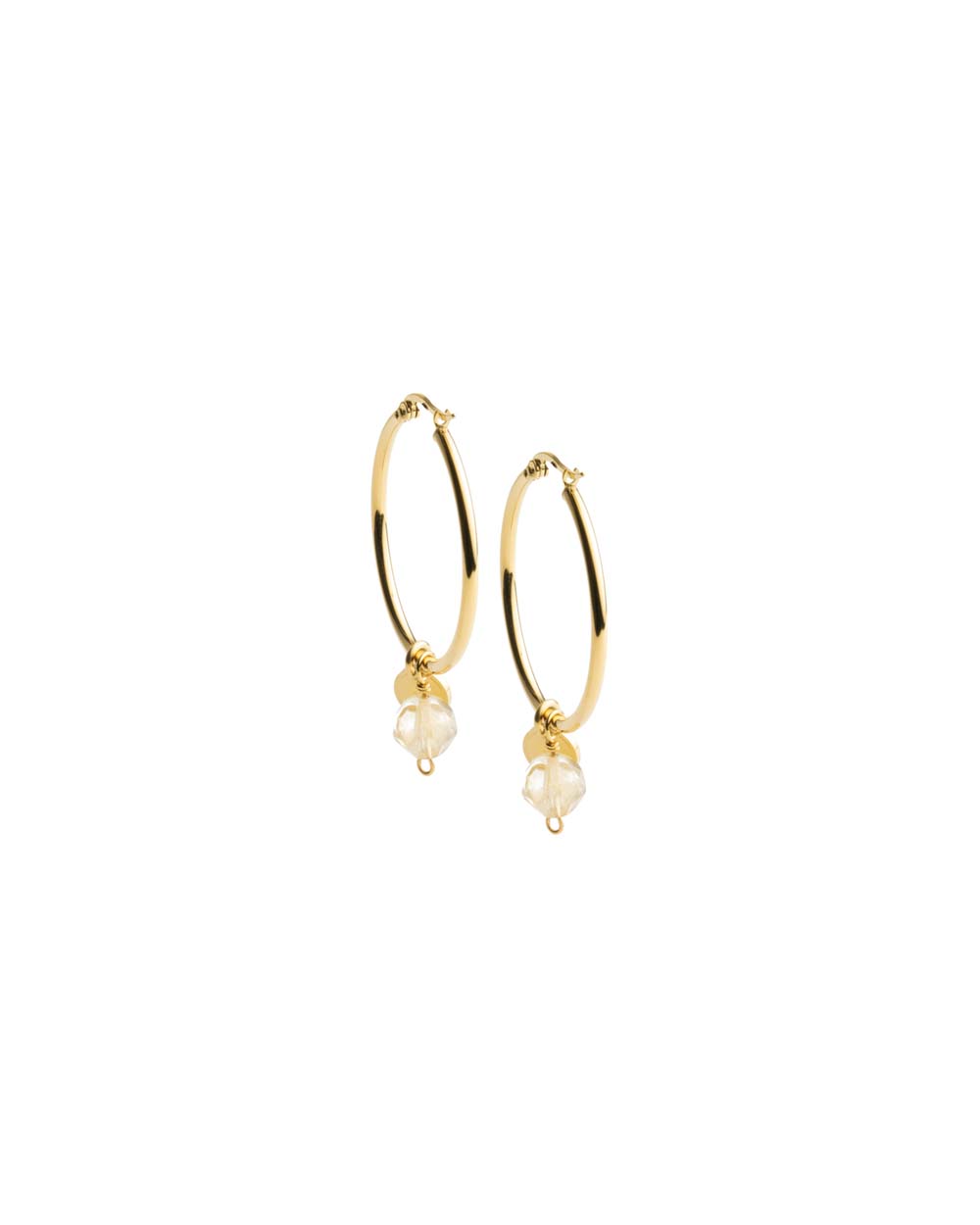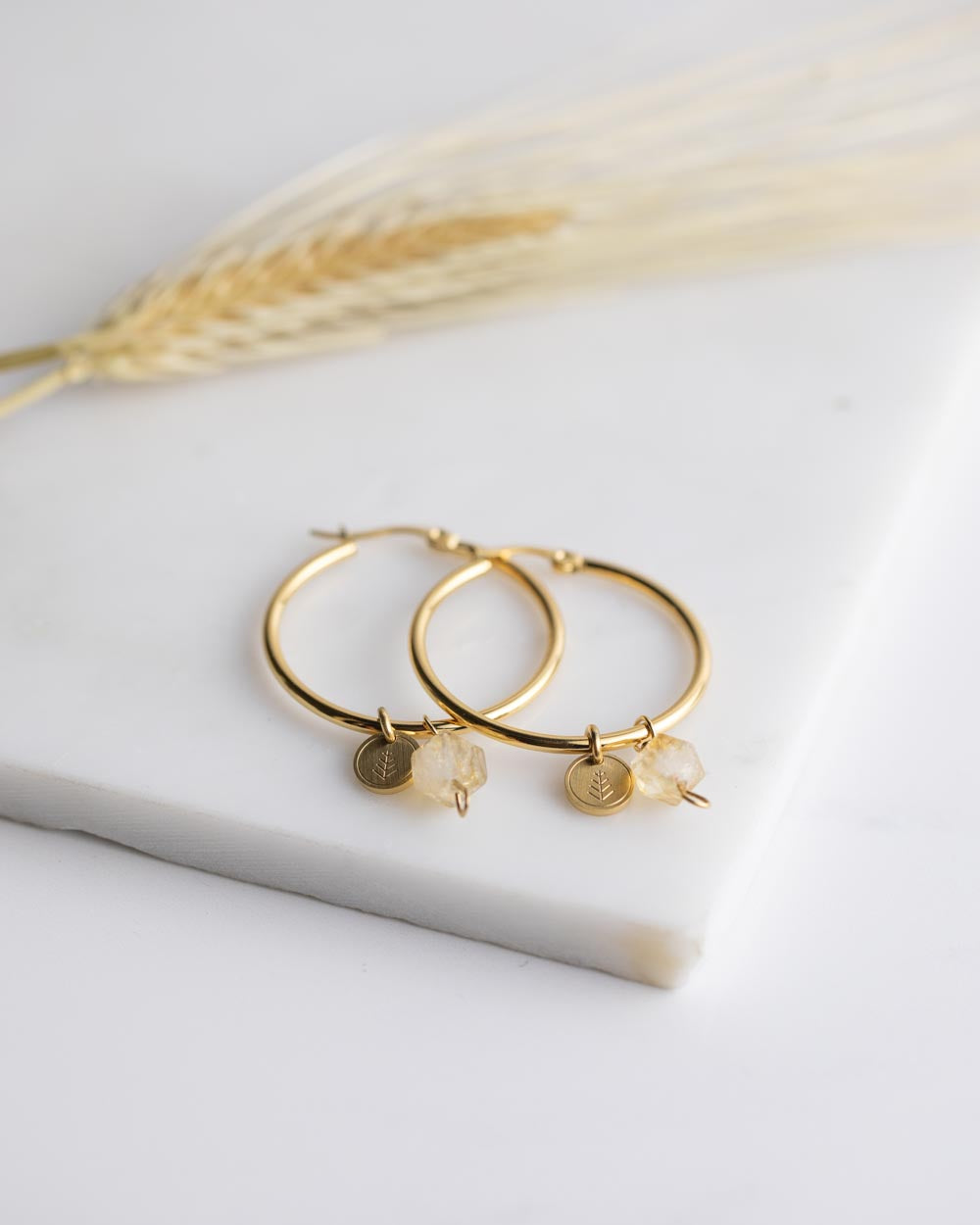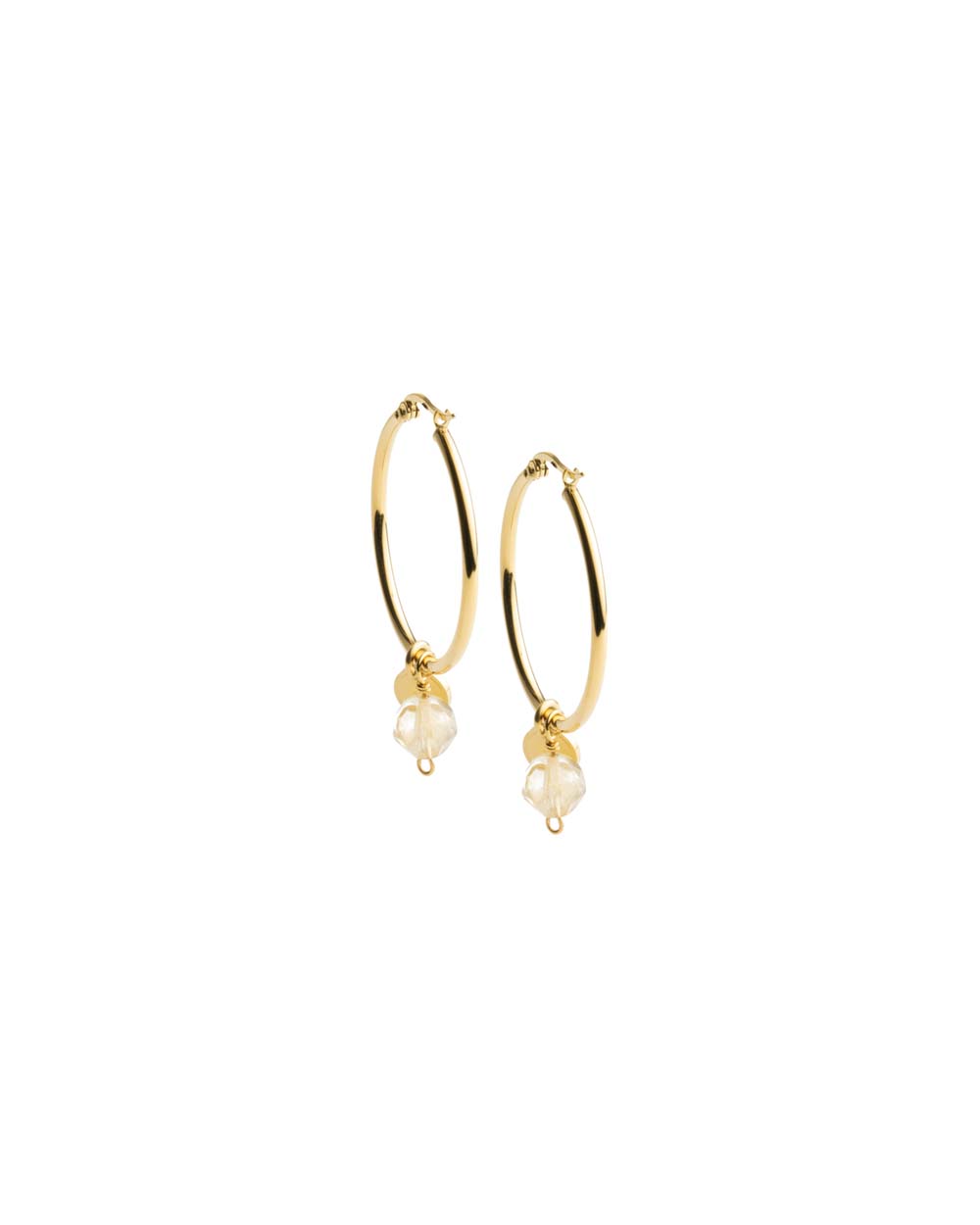 Nisi Yellow
The Nisi Yellow earrings are made with faceted 6mm Citrine stones. They are very light and comfortable to wear.

All Didyma jewelry is made from 316L stainless steel in combination with beautiful natural stone. We choose this material because it is very durable, light weight and hypo-allergenic. The colour will not fade over time if you treat it with care!

Citrine is a golden-yellow type of quartz crystal. Many people believe it has special properties, such as:
- Bringing success: making it a favorite for business-related matters.
- Attracting wealth and helping achieve personal goals
- Clearing away negative energy and boosting creativity.


"Nisi" means "island" in Greek, and the country is famous for its many beautiful islands, some of which are major tourist destinations. The Greek islands are known for their stunning natural beauty, crystal-clear waters, and idyllic beaches. Each island has its own unique character, history, and traditions.