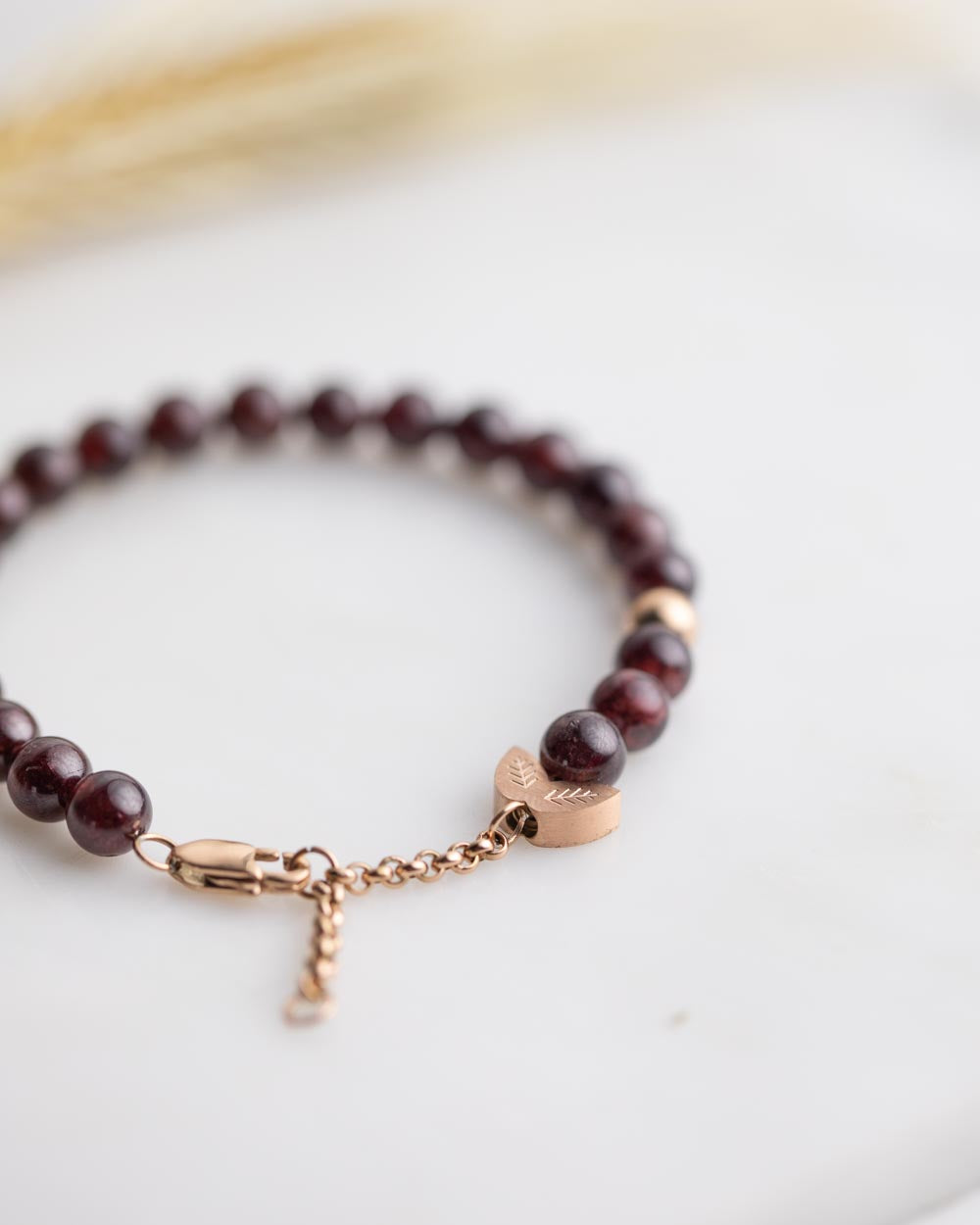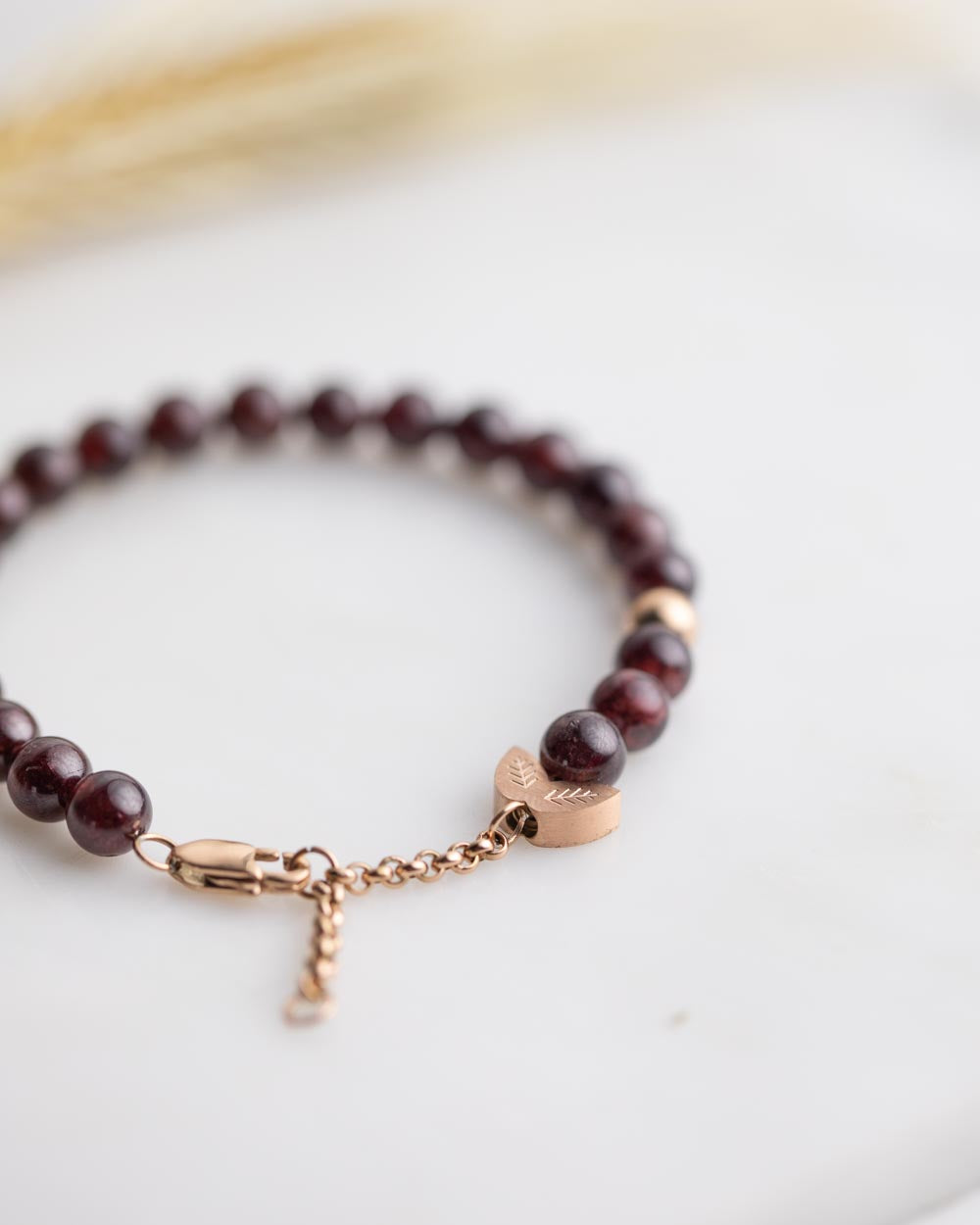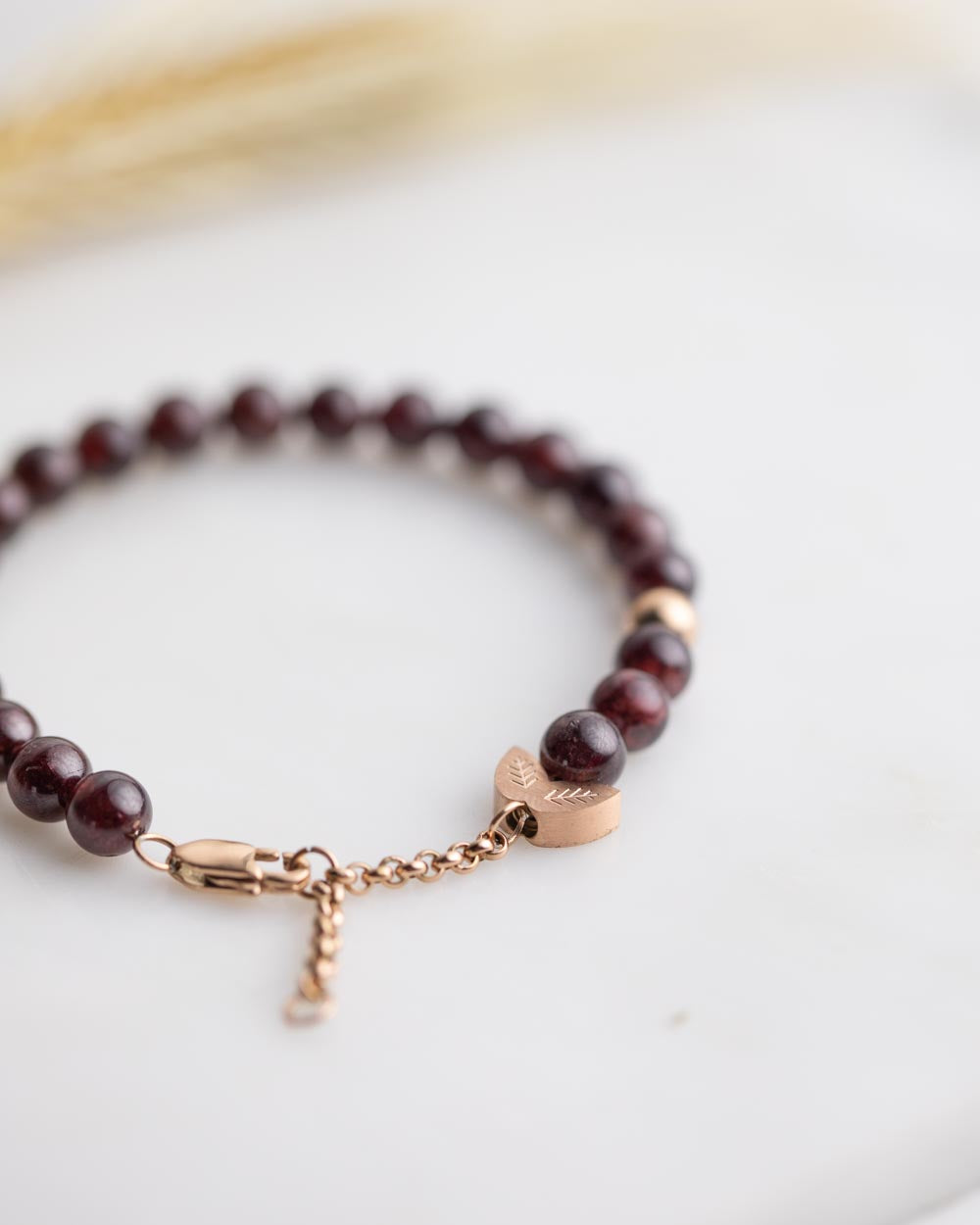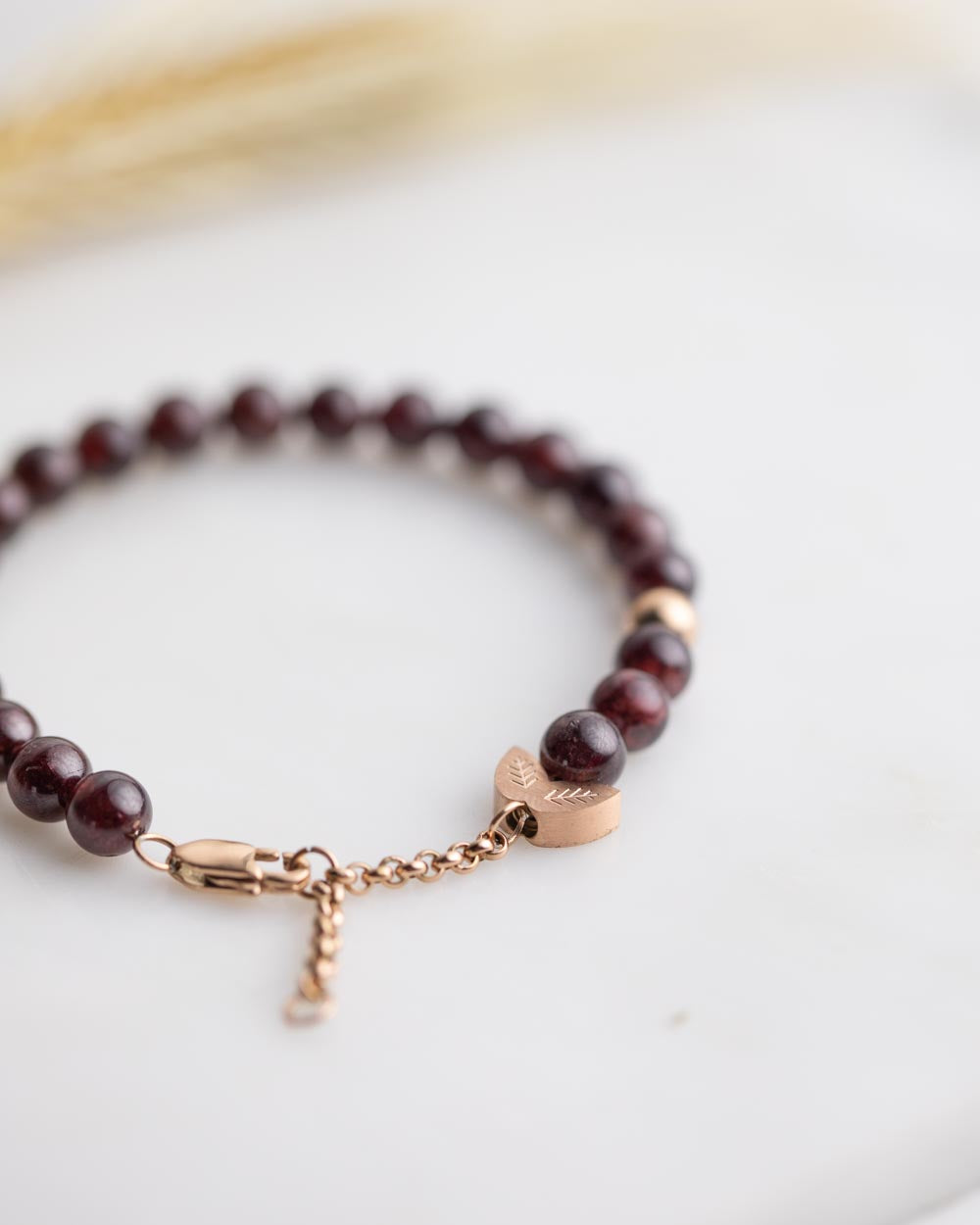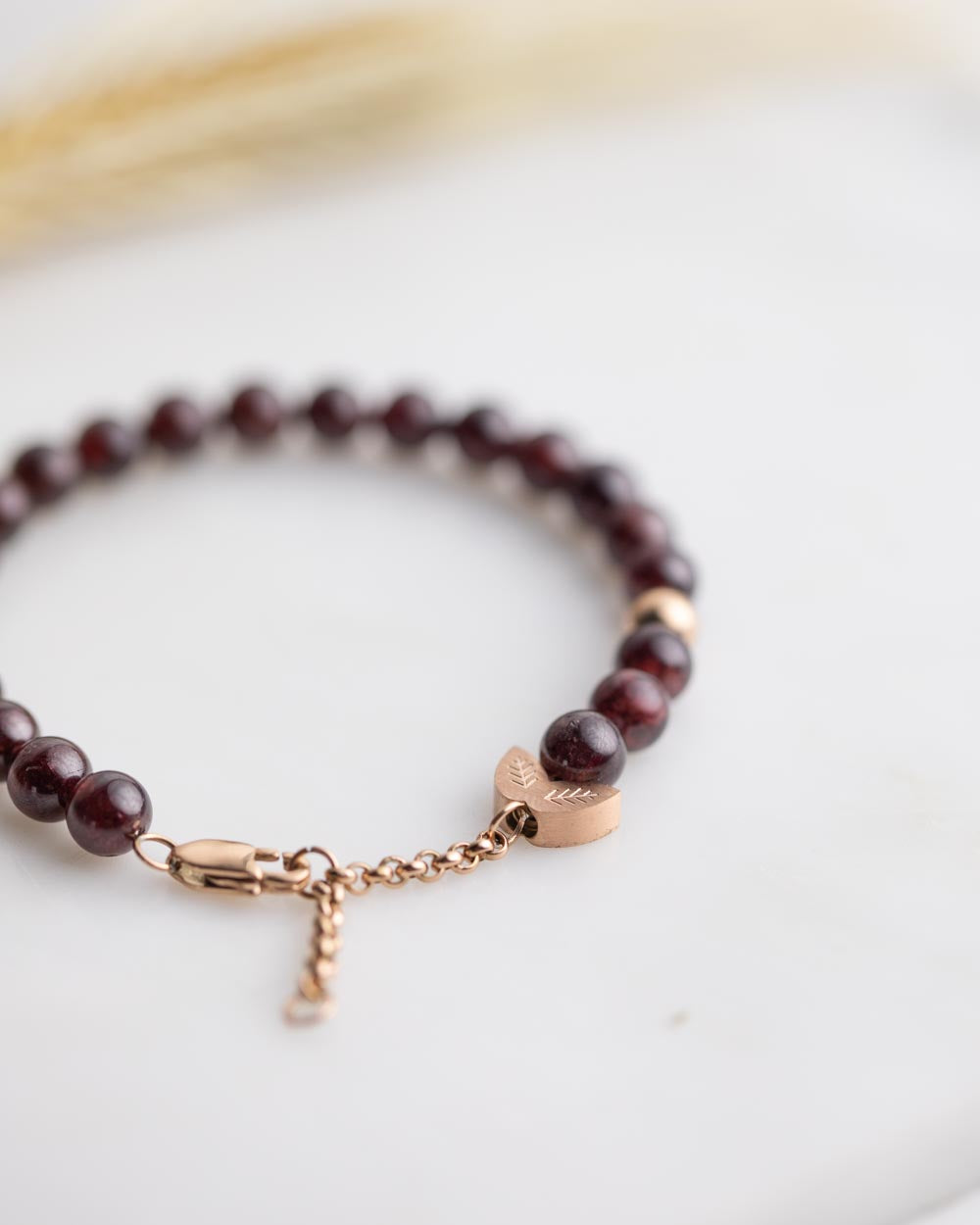 Malia Ruby
The Malia Ruby bracelet is made with beautiful 6mm Red Garnet stone beads. This bracelet has a stainless steel chain and is adjustable in size, from very small to a medium sized wrist.

All Didyma jewelry is made from 316L stainless steel in combination with beautiful natural stone. We choose this material because it is very durable, light weight and hypo-allergenic. The colour will not fade over time if you treat it with care!

Red garnet is a well-known gemstone with various symbolic meanings. Many people wear it as jewelry or keep it close because they believe in these special meanings:

1. Love and Passion**: Red garnet is often seen as a symbol of love, devotion, and passion. Its deep red color is connected to the heart and emotions. People might give red garnet as a gift to show love and commitment.

2. Protection: throughout history, many cultures have believed that red garnet has the power to protect. It's been worn by travelers, soldiers, and others to keep them safe from harm or danger.

3. Energy and success: this stone is also thought to boost energy and inspire success. If you're trying to achieve something big, red garnet might be seen as a helpful friend, giving you the drive and confidence to reach your goals.

Malia is a Greek word that refers to a small town located on the northern coast of Crete island. It is known for its beautiful beaches, ancient ruins and lively nightlife. The name "Malia" is believed to have originated from the Greek word "milo", meaning apple.