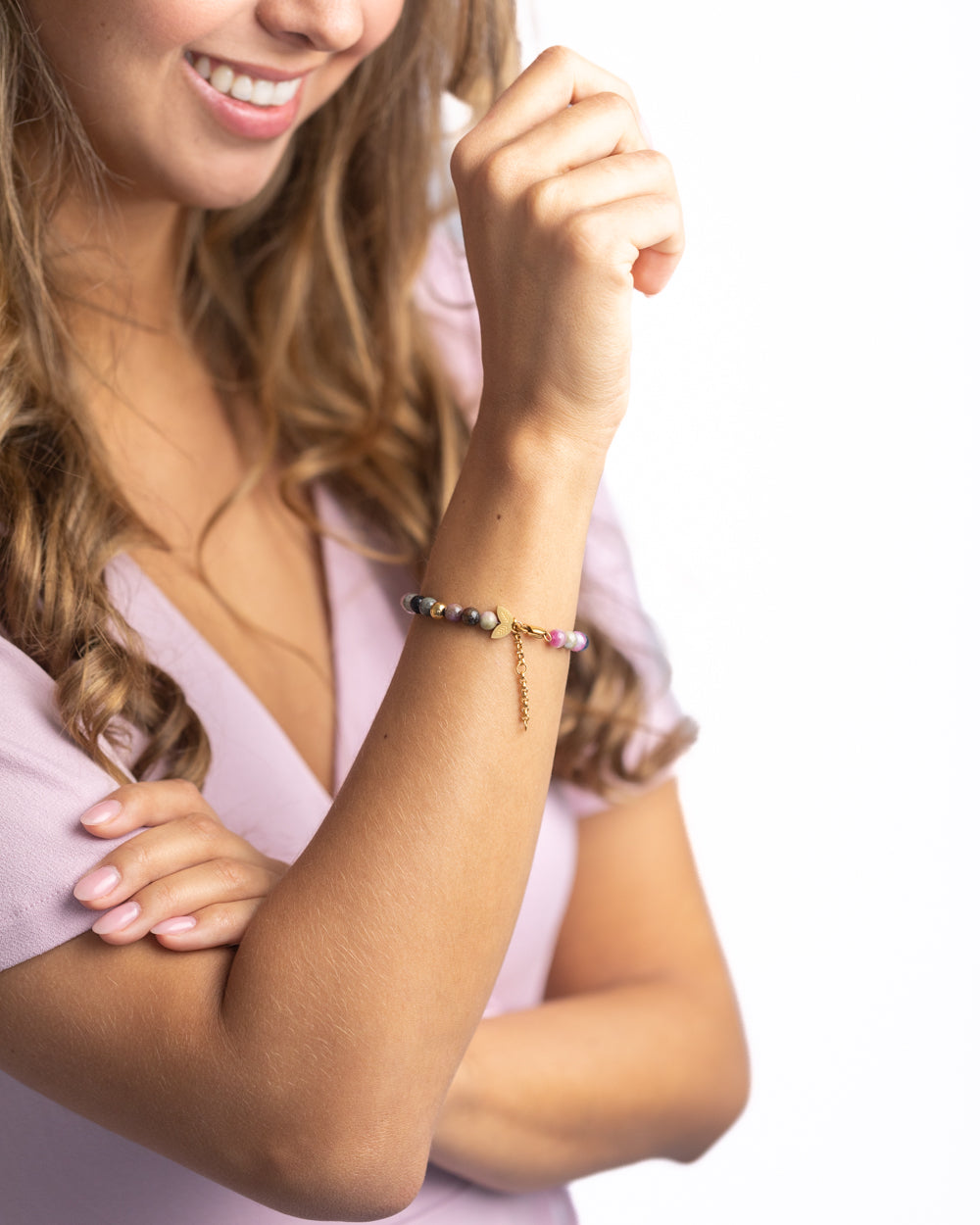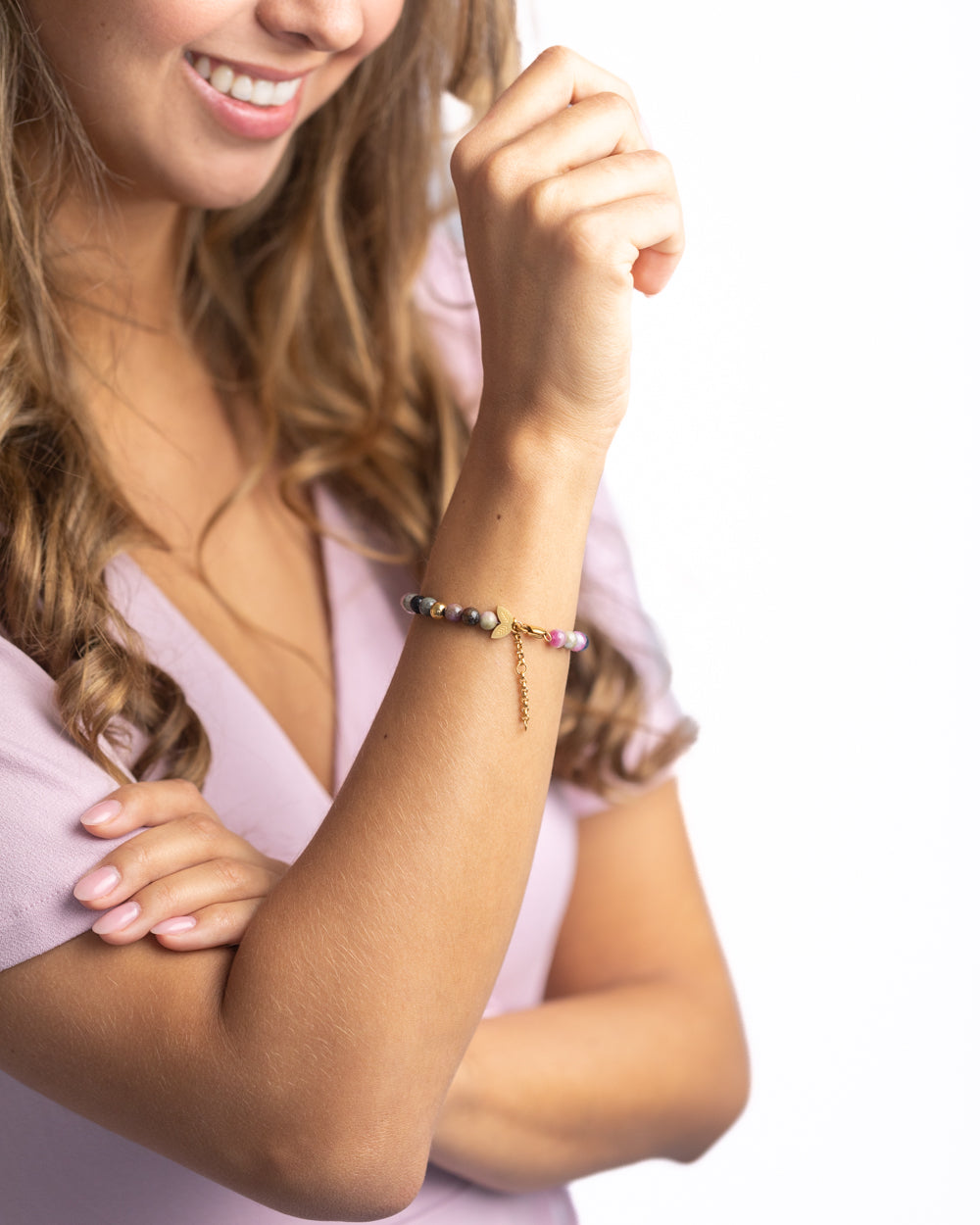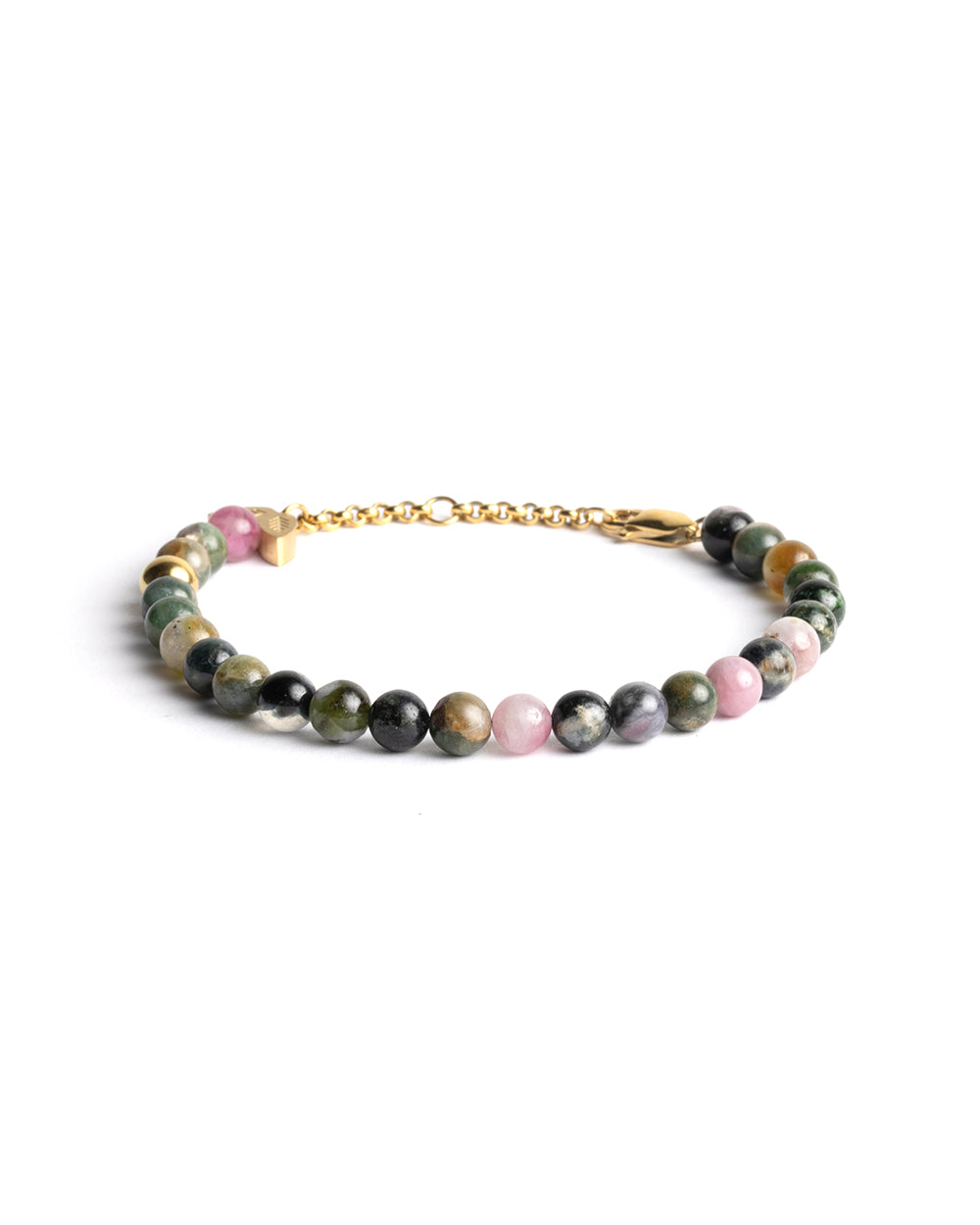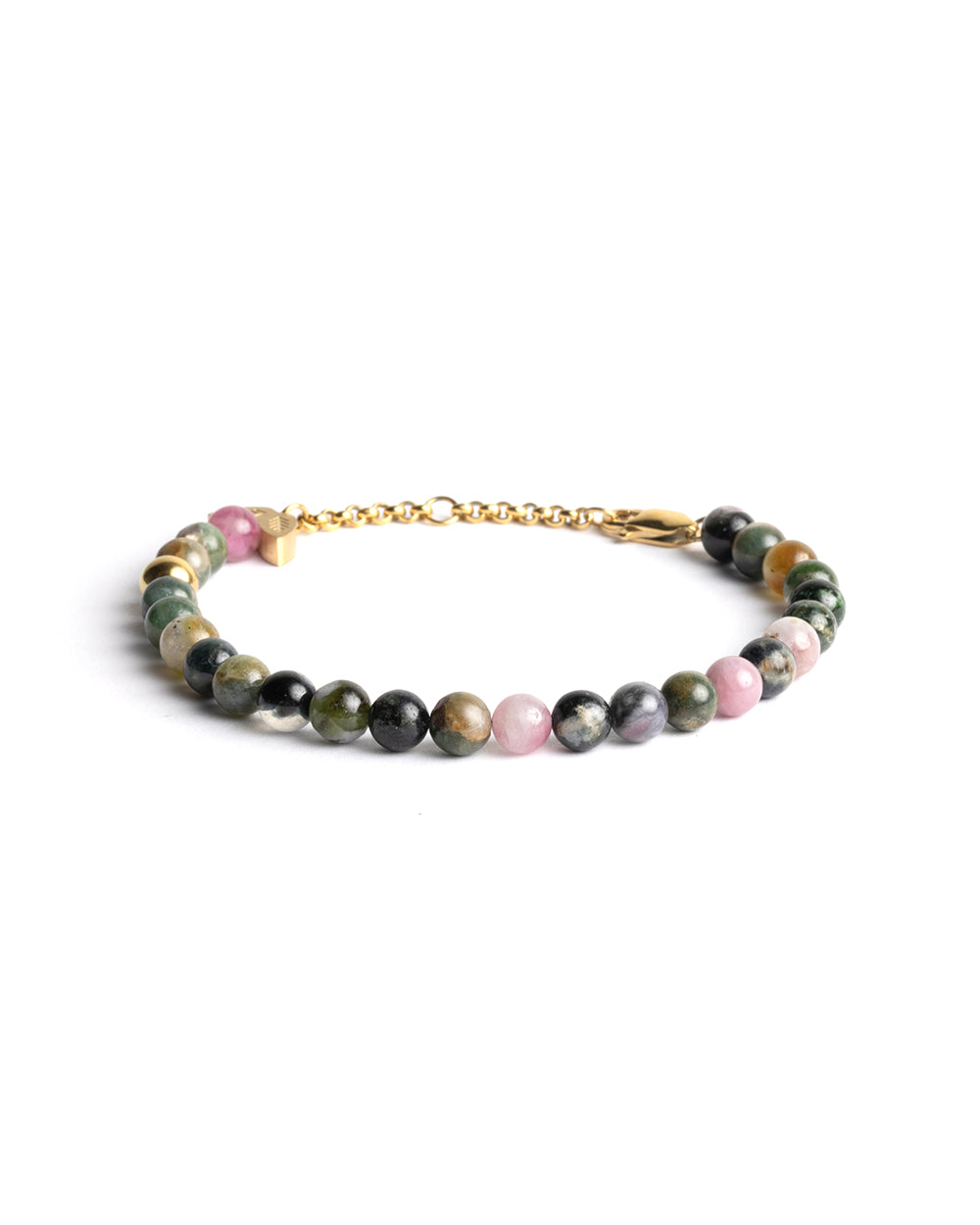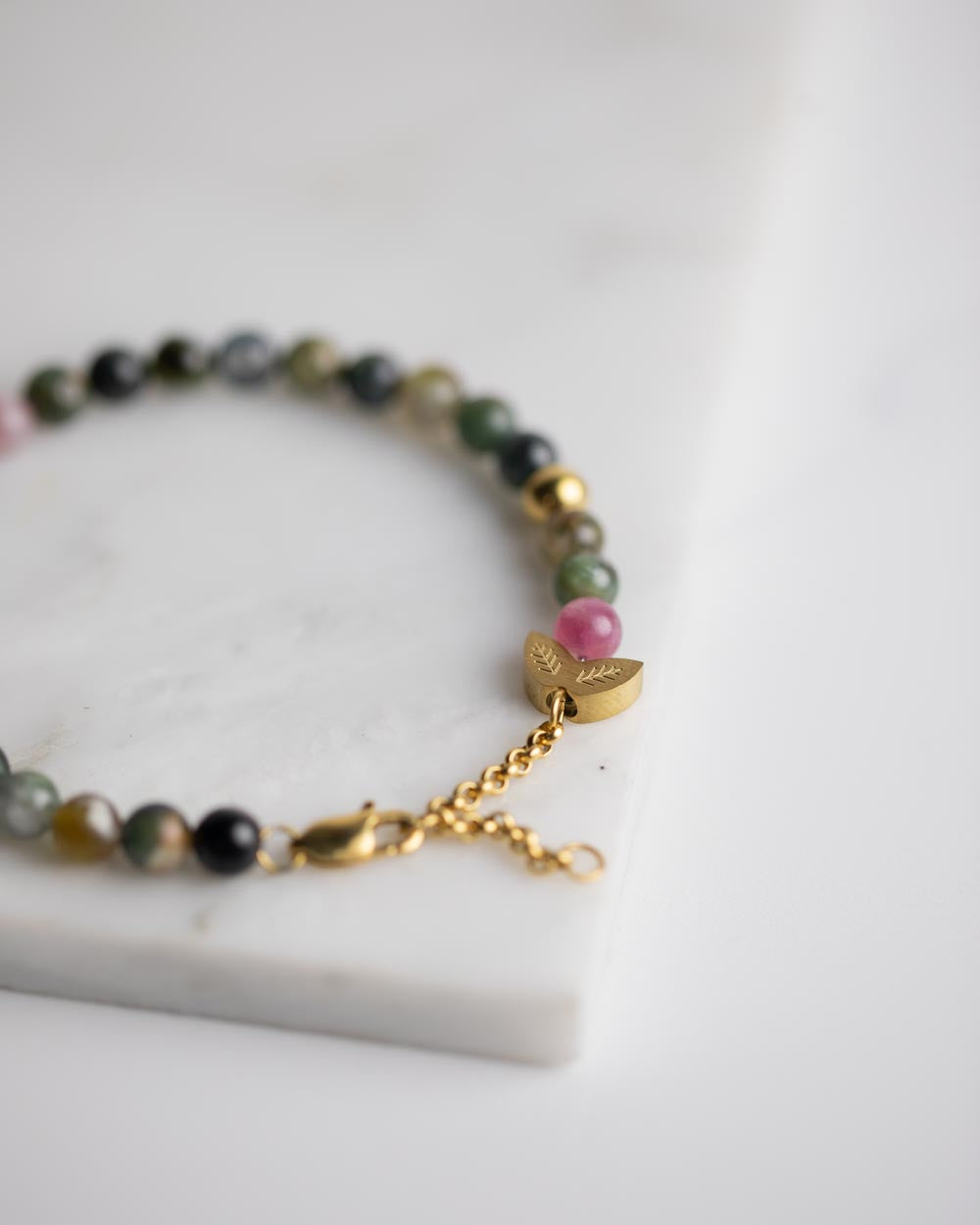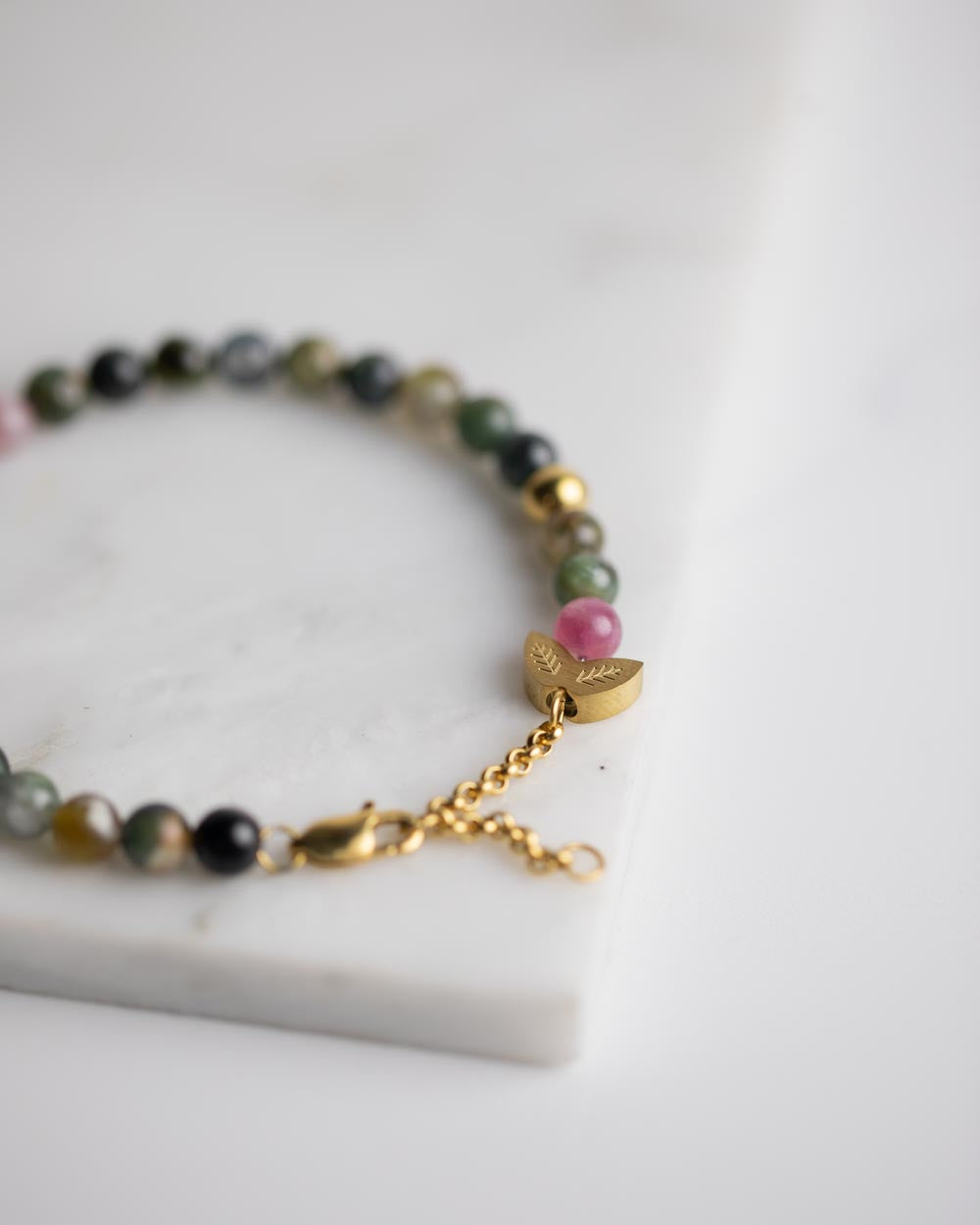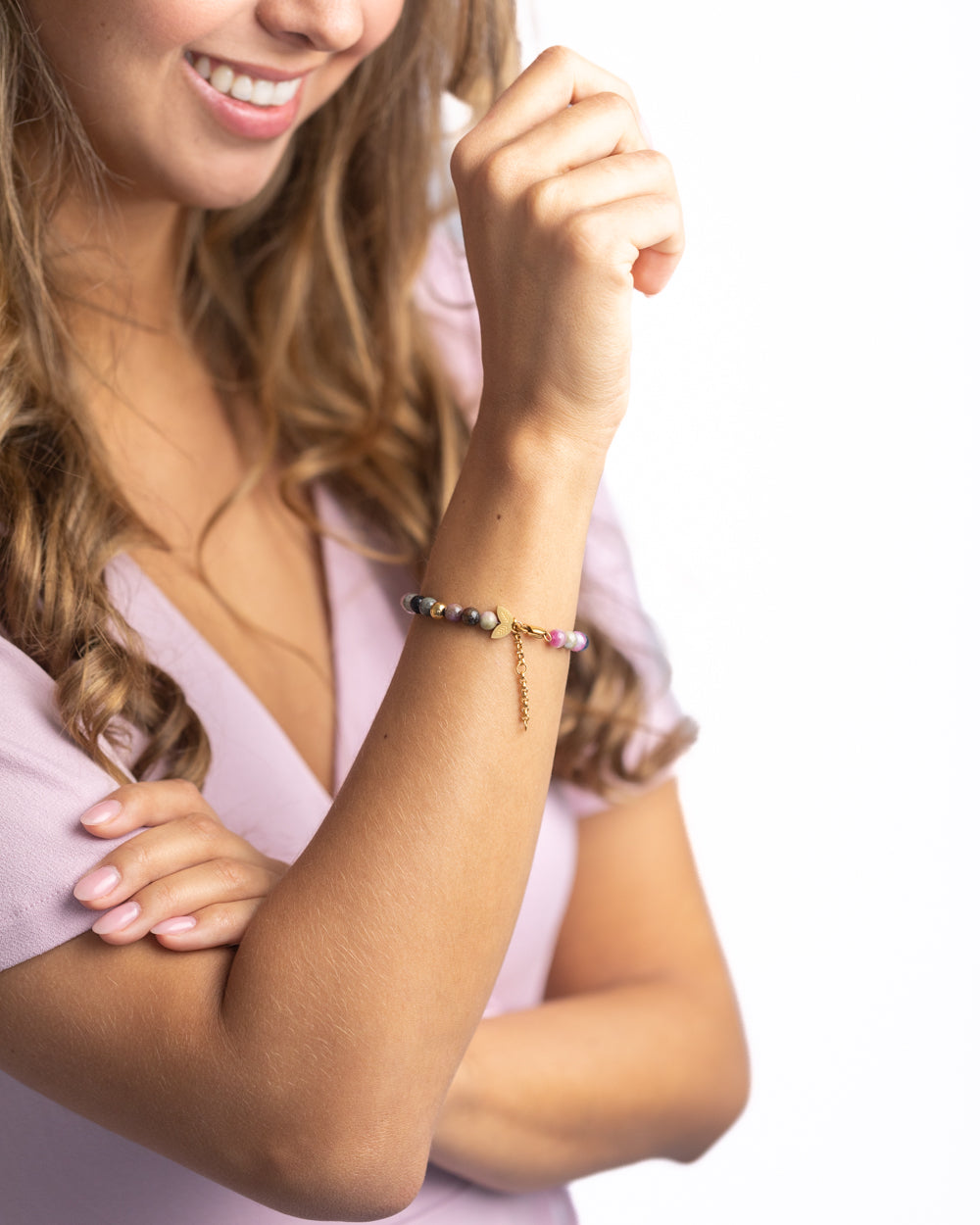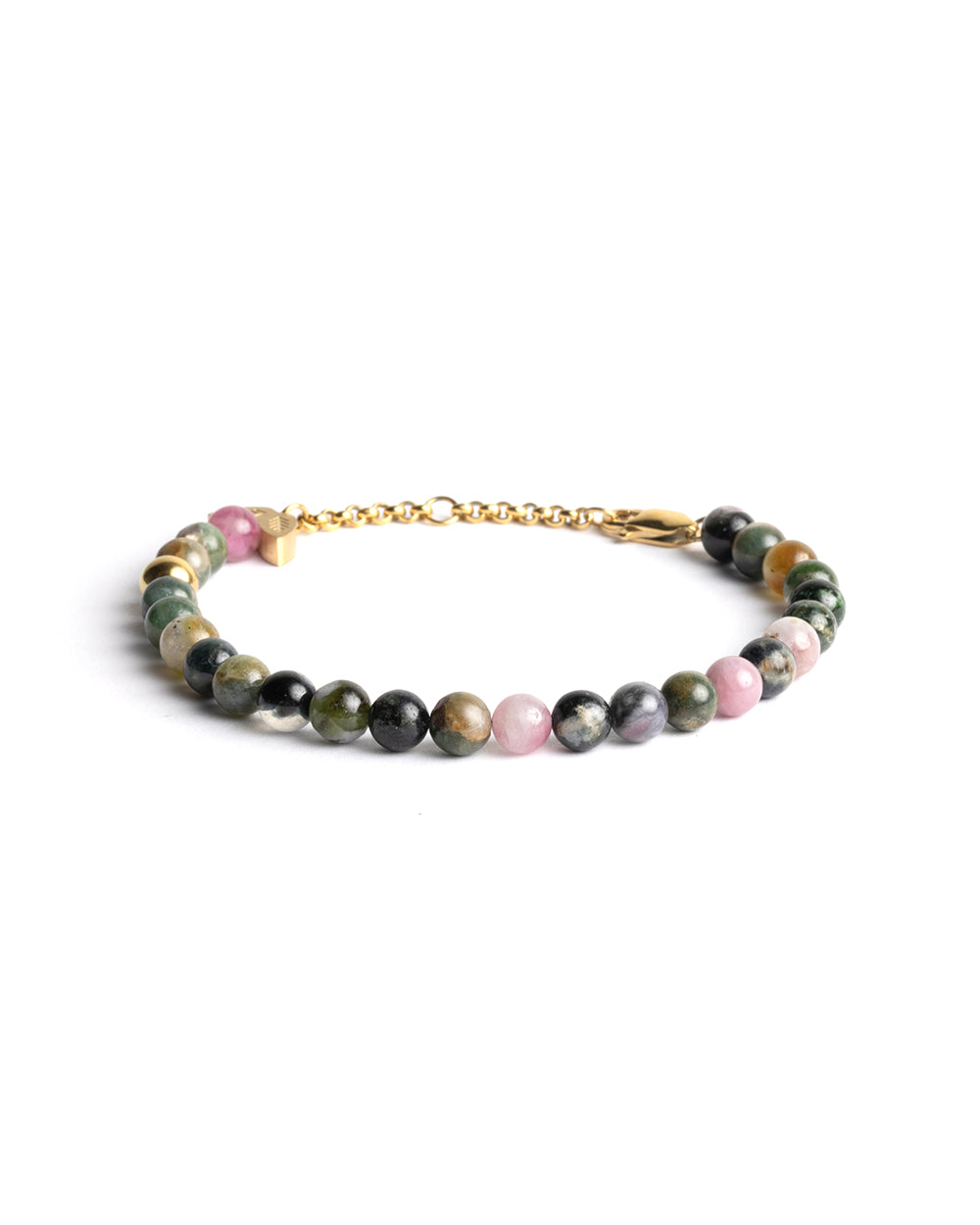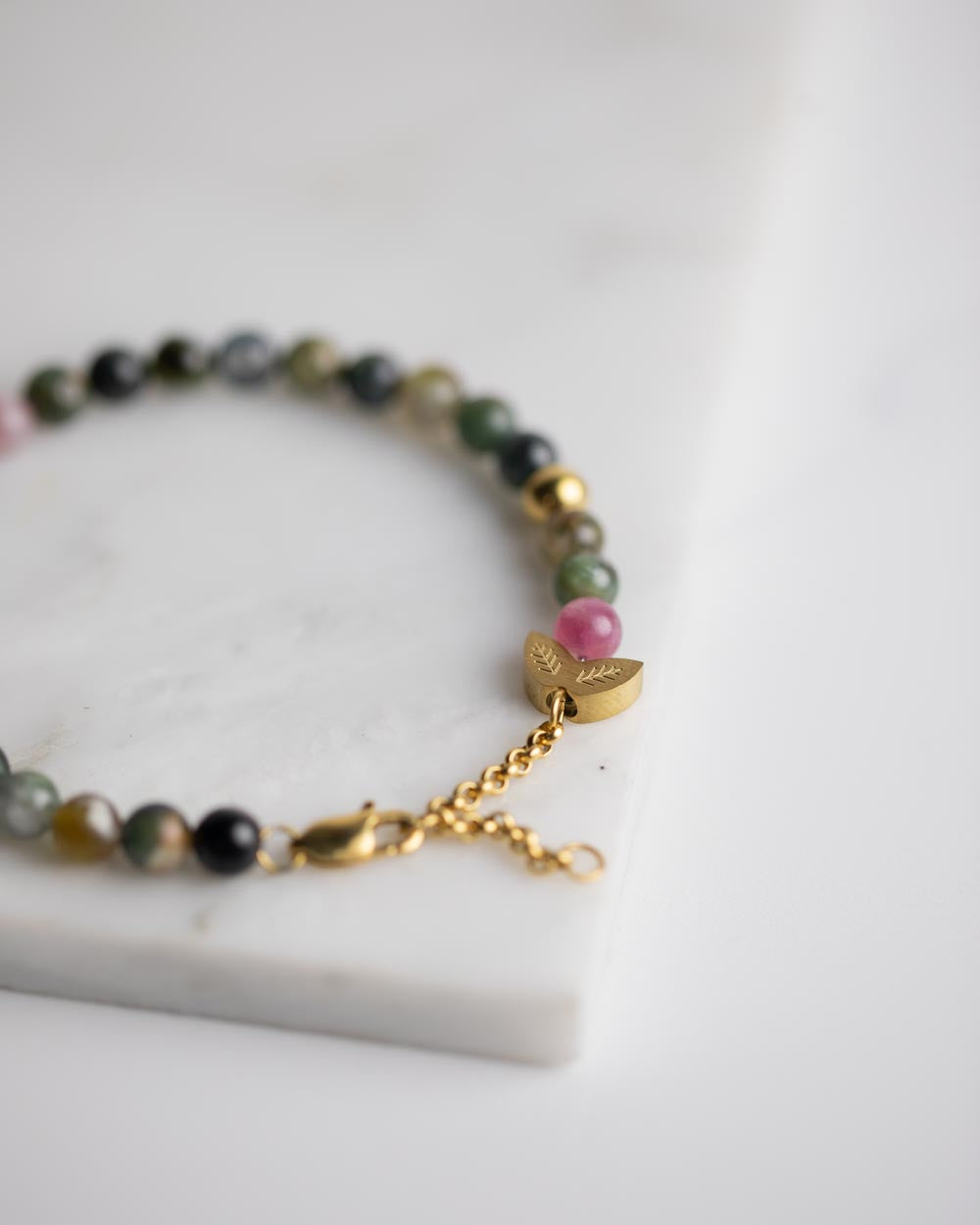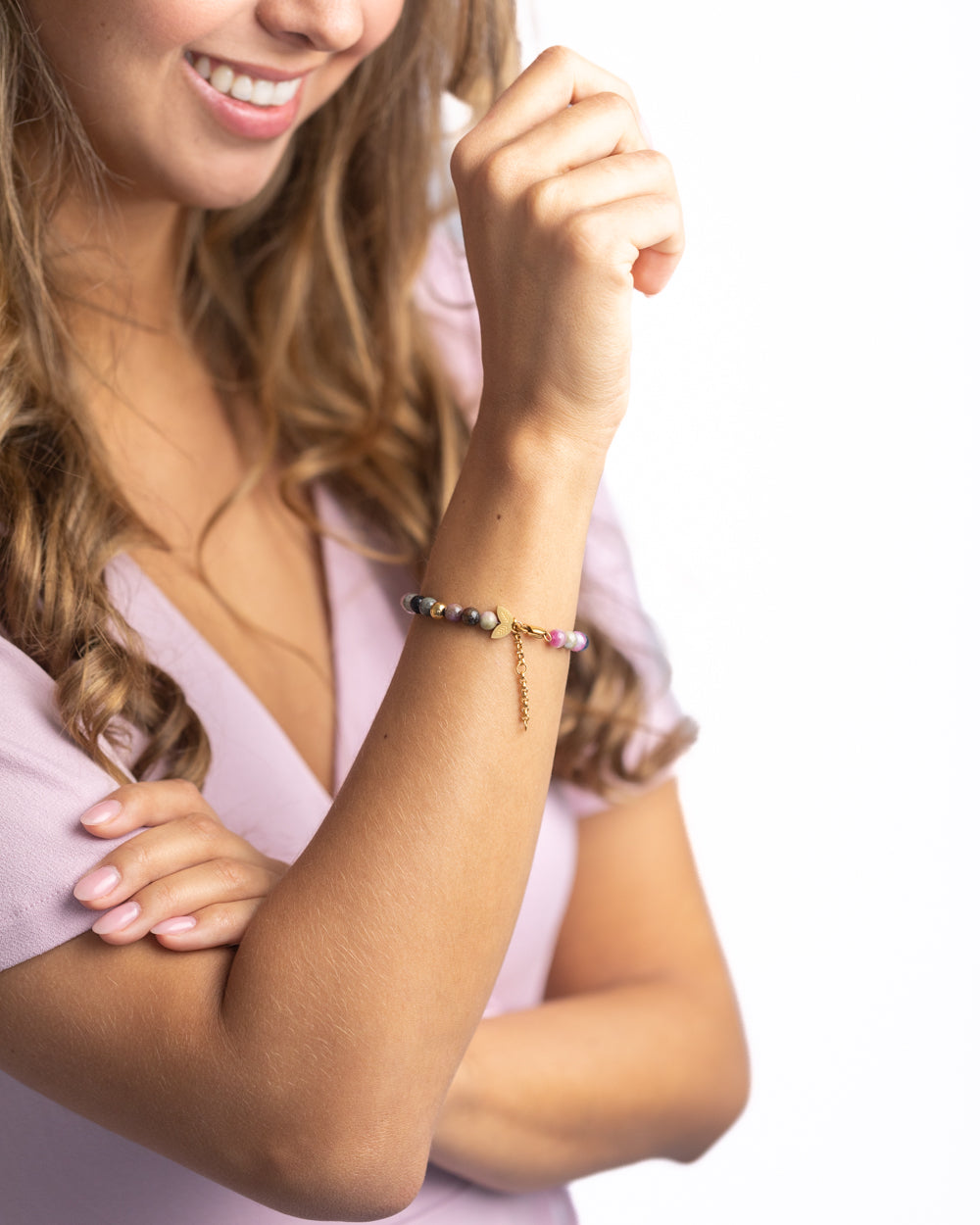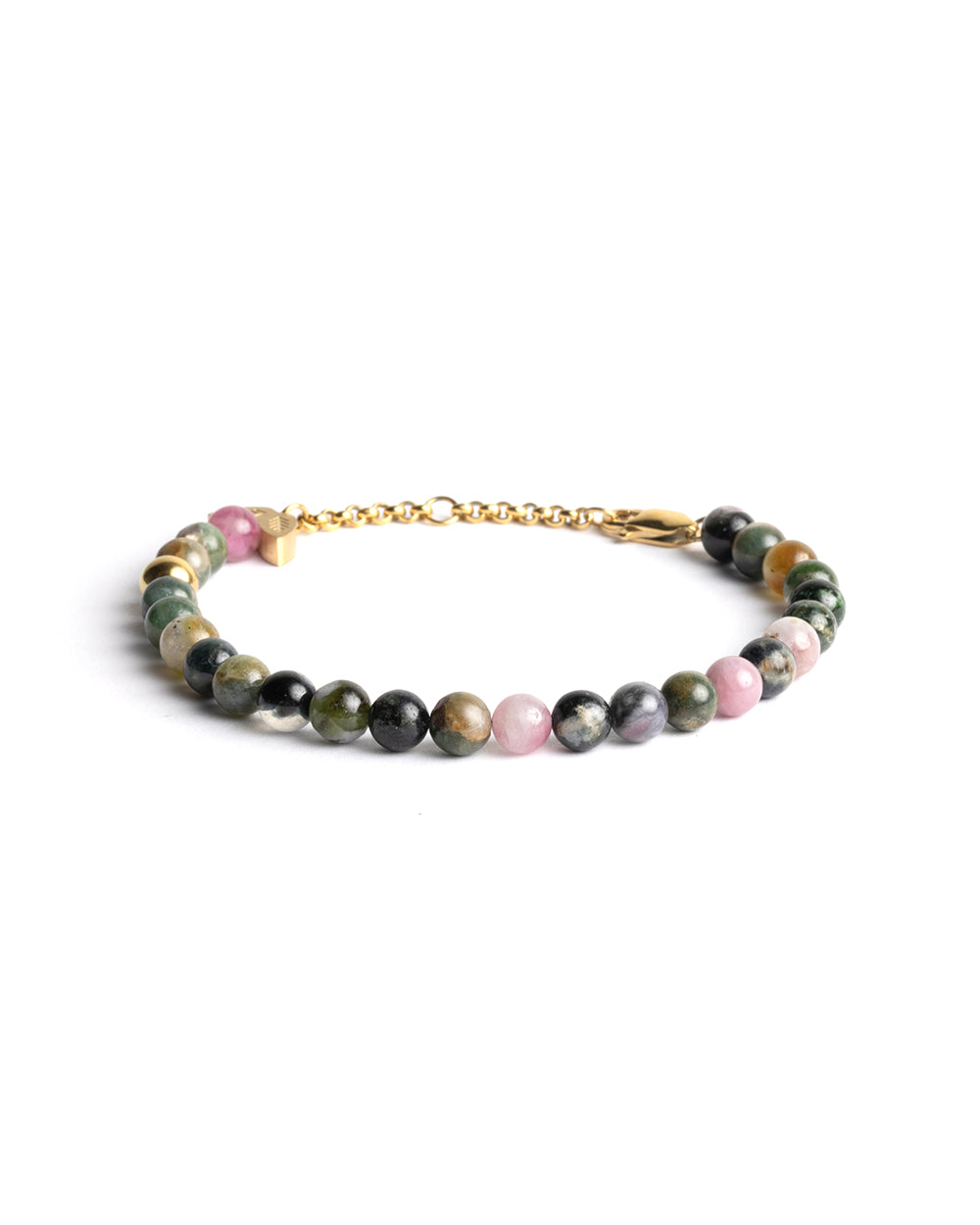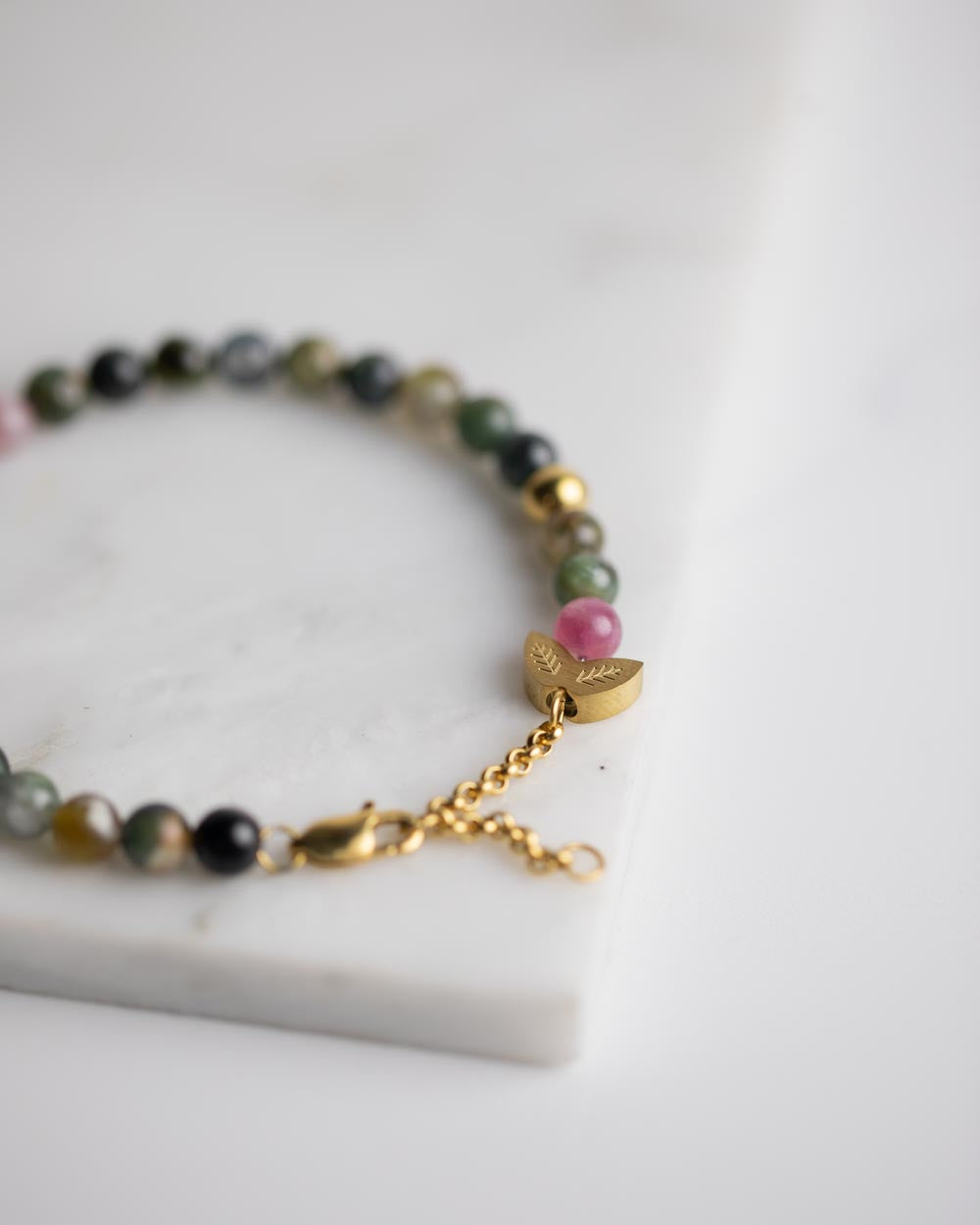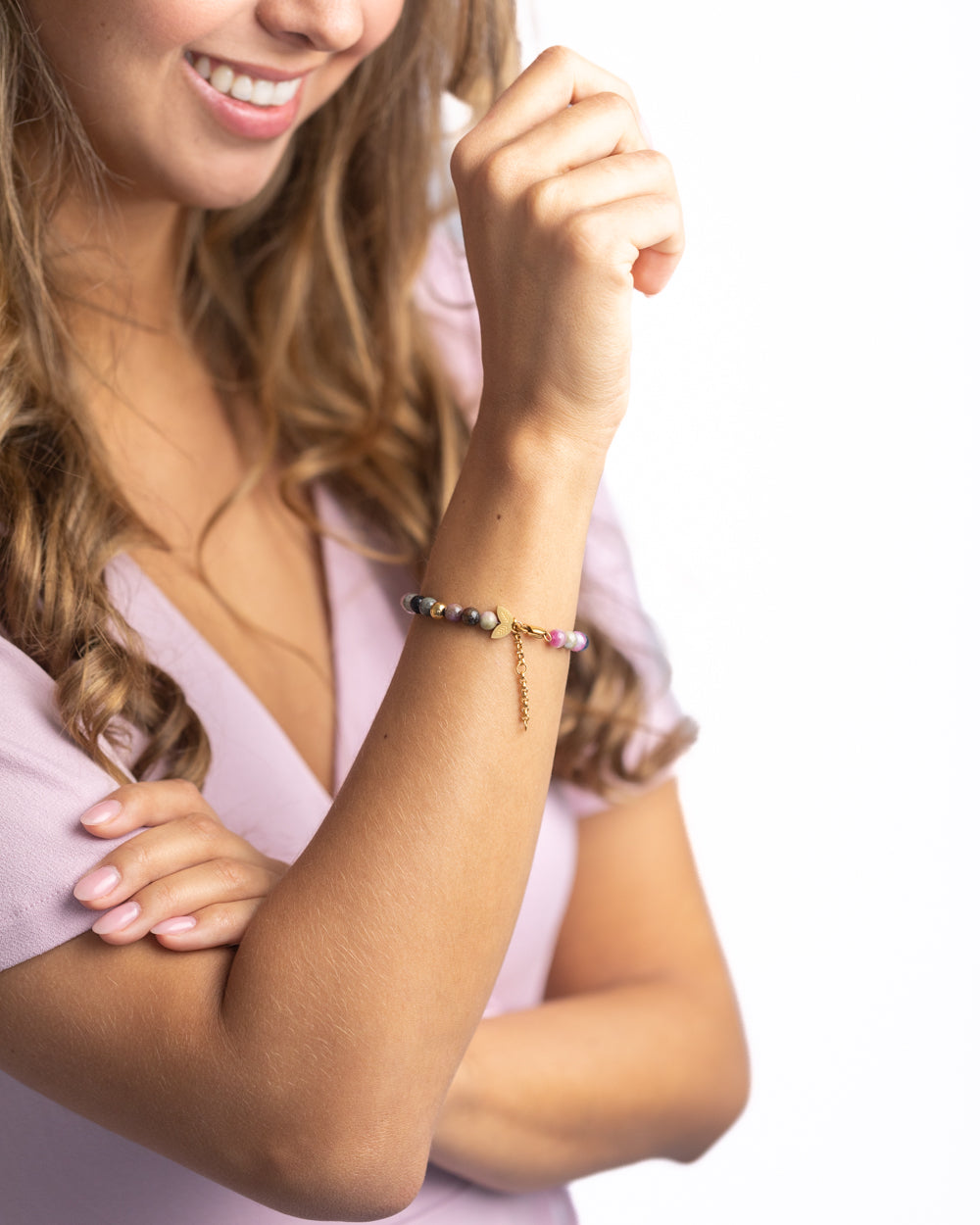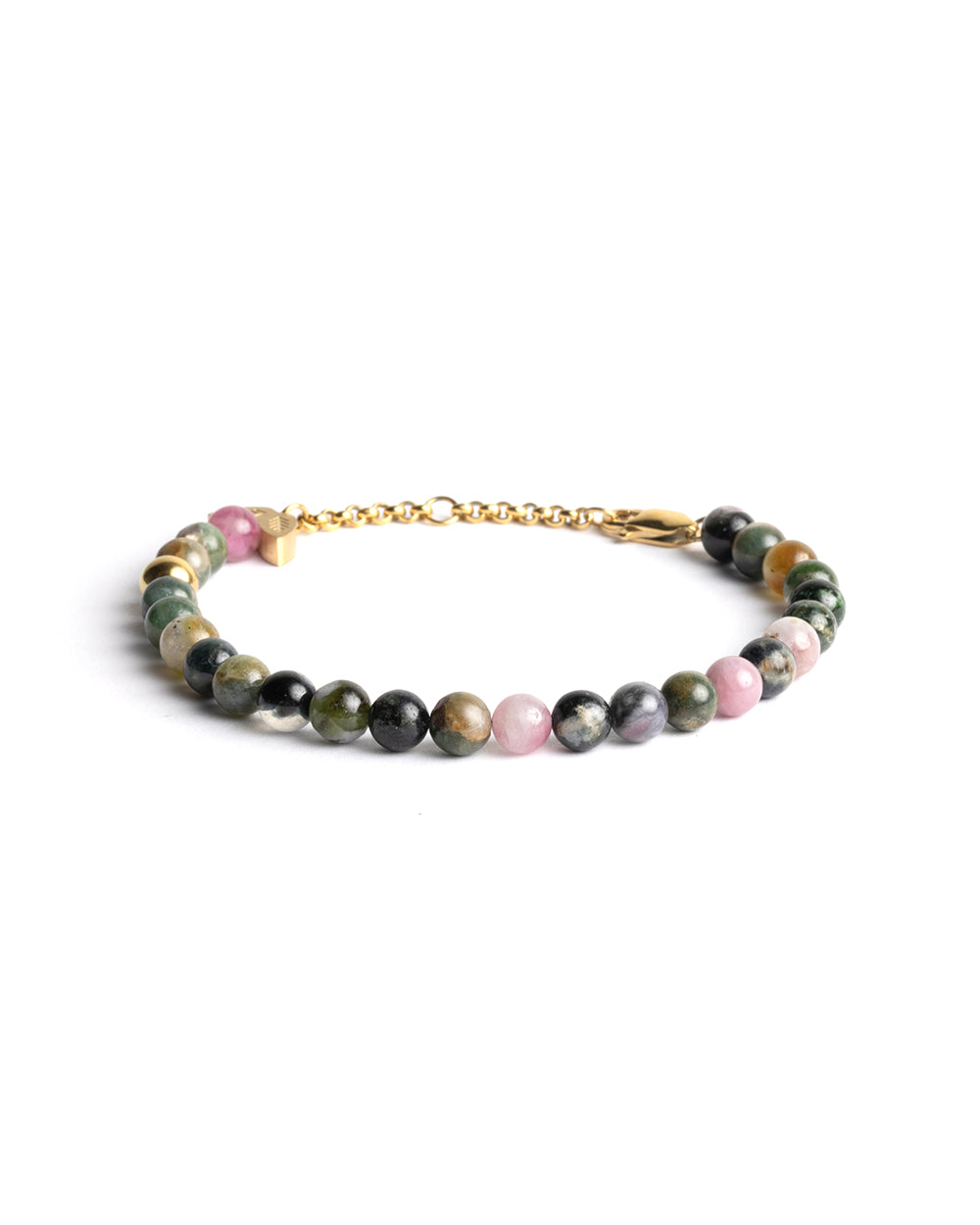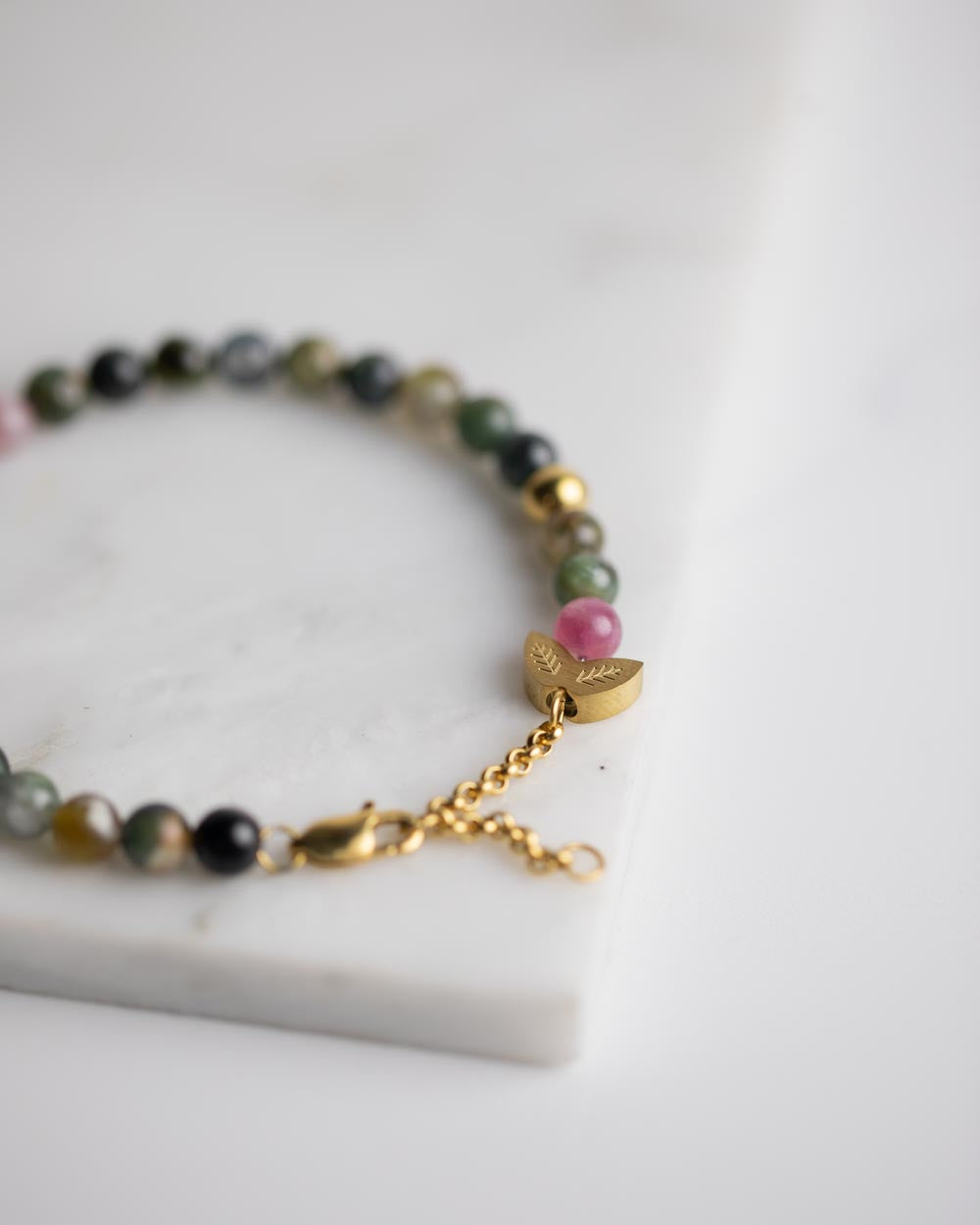 Malia Blossom
The Malia Blossom bracelet is made with beautiful 6mm Tourmaline stone beads. This bracelet has a stainless steel chain and is adjustable in size, from very small to a medium sized wrist.

All Didyma jewelry is made from 316L stainless steel in combination with beautiful natural stone. We choose this material because it is very durable, light weight and hypo-allergenic. The colour will not fade over time if you treat it with care!

Natural tourmaline is a fascinating gemstone with diverse colors and properties. Here's an overview of the general meaning of natural tourmaline:

1. Protection and Grounding: Across various cultures, tourmaline is often considered a protective stone. It is believed to create a shield against negative energy, psychic attacks, and electromagnetic radiation. Tourmaline is also thought to ground and stabilize its wearer, promoting a sense of security and balance.

2. Emotional and mental wellness: Tourmaline is associated with promoting emotional and mental well-being. Different colors of tourmaline are believed to have specific healing properties. For instance, pink tourmaline is thought to encourage love and compassion, while green tourmaline is believed to aid in emotional healing and personal growth.

3. Creativity and inspiration: some believe that tourmaline stimulates creativity and enhances inspiration. It is said to help individuals unlock their artistic potential and express their ideas more freely.

Malia is a Greek word that refers to a small town located on the northern coast of Crete island. It is known for its beautiful beaches, ancient ruins and lively nightlife. The name "Malia" is believed to have originated from the Greek word "milo", meaning apple.