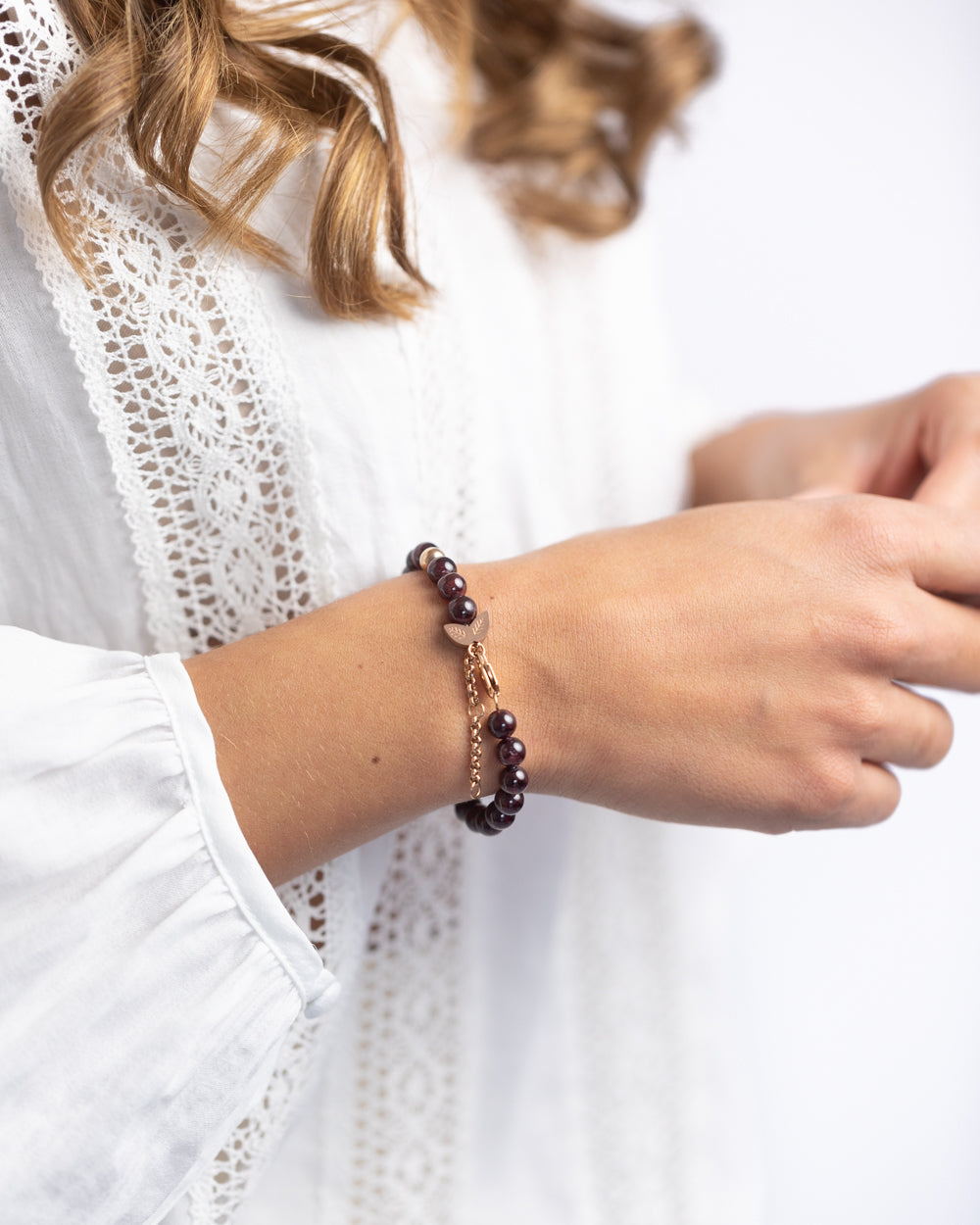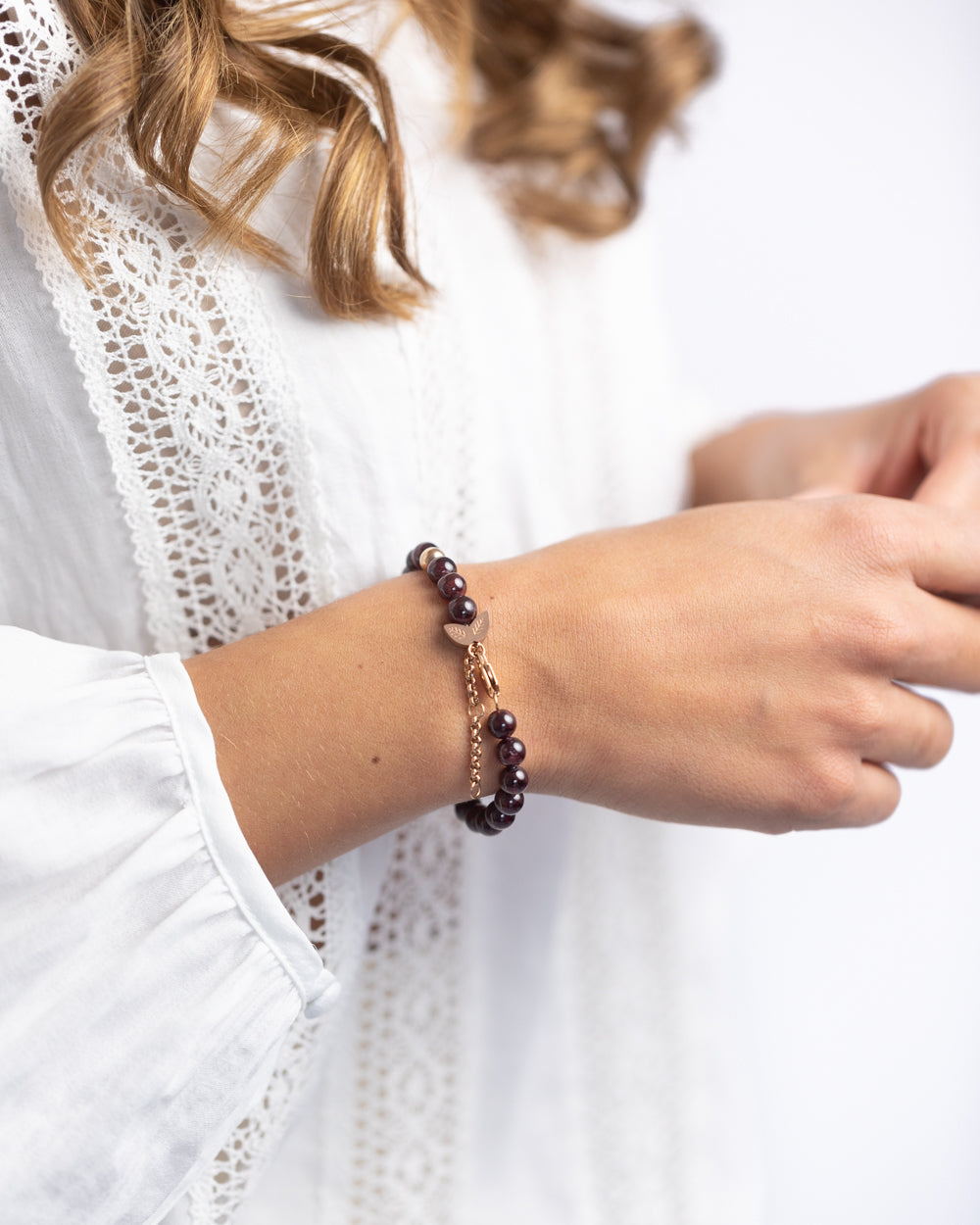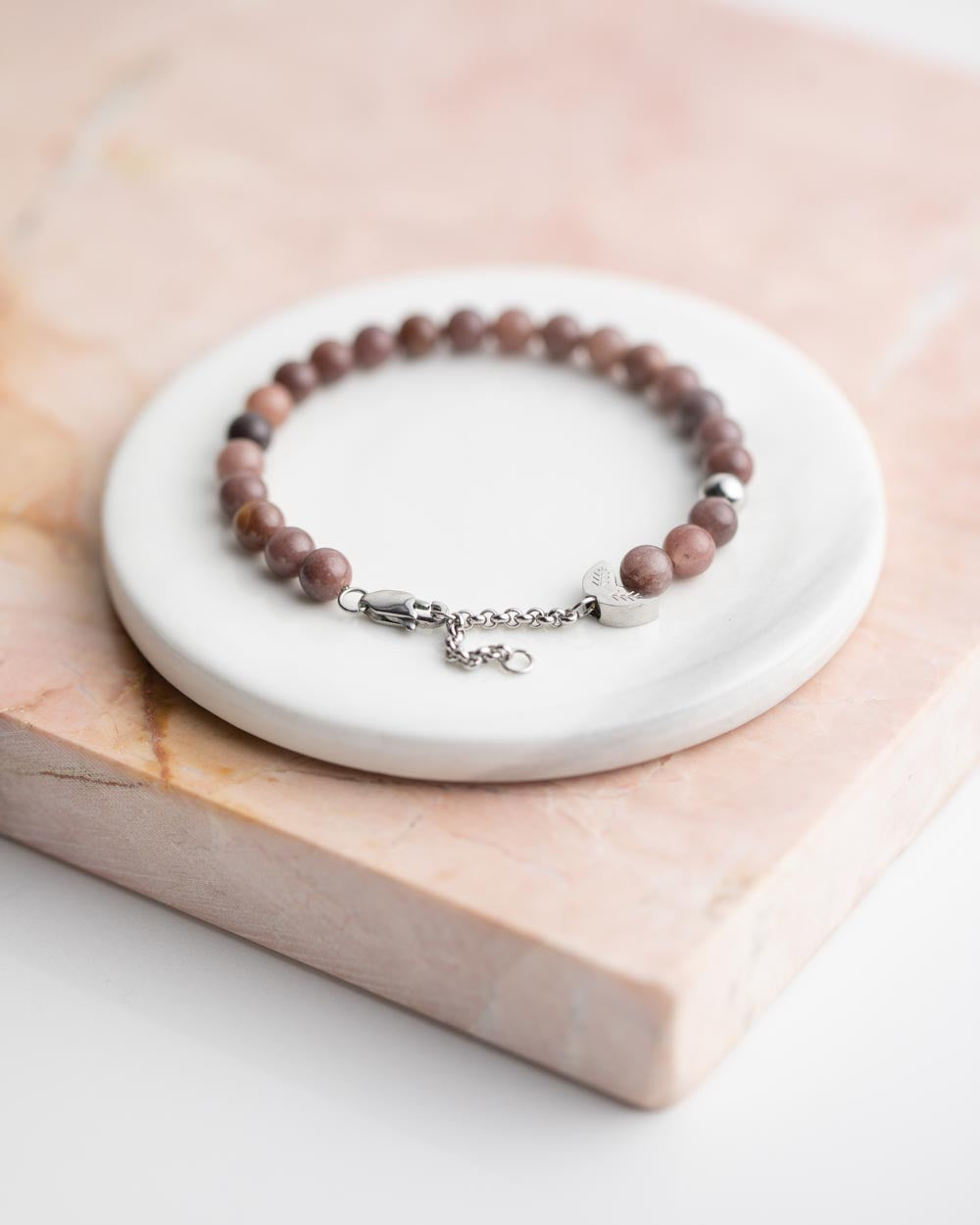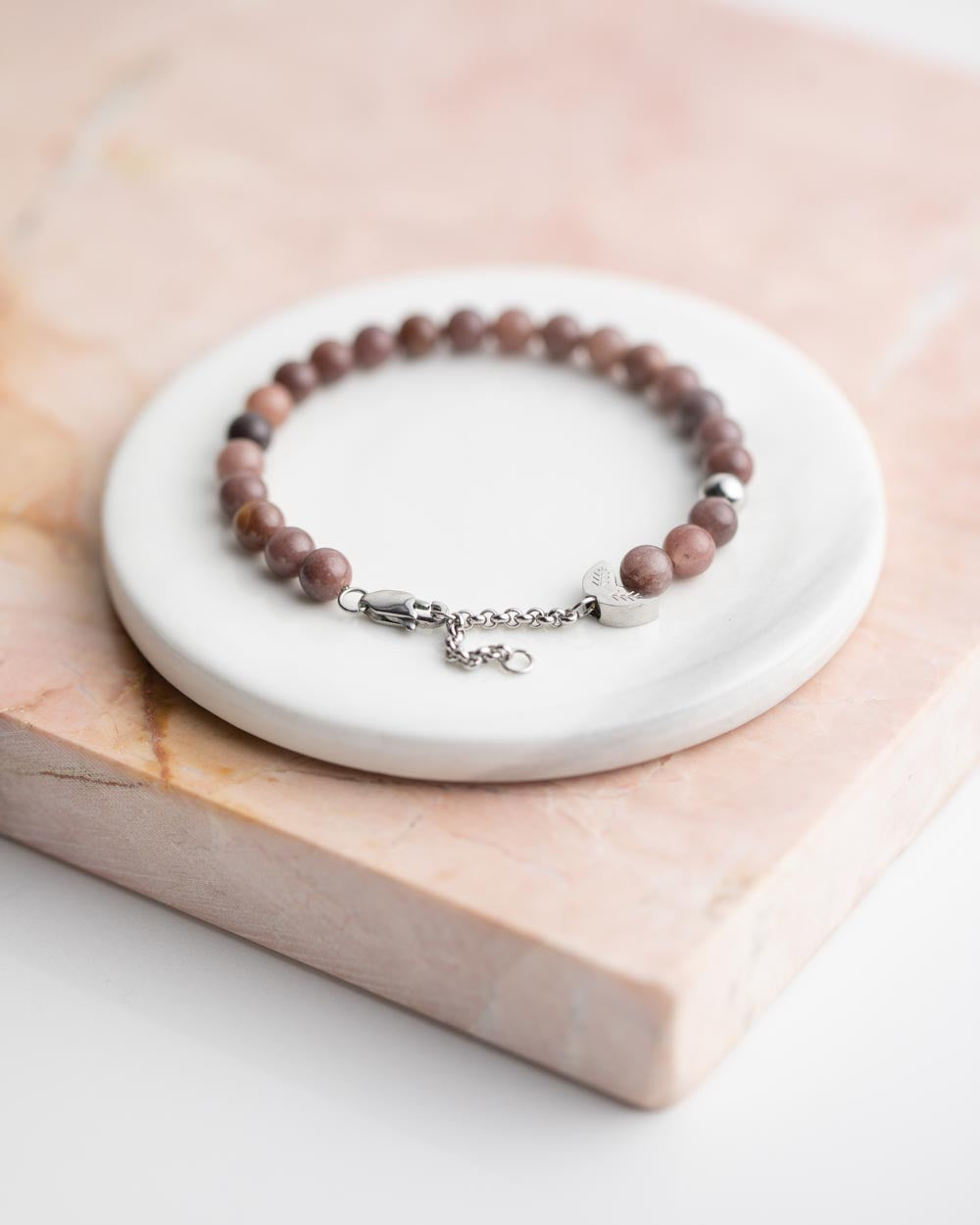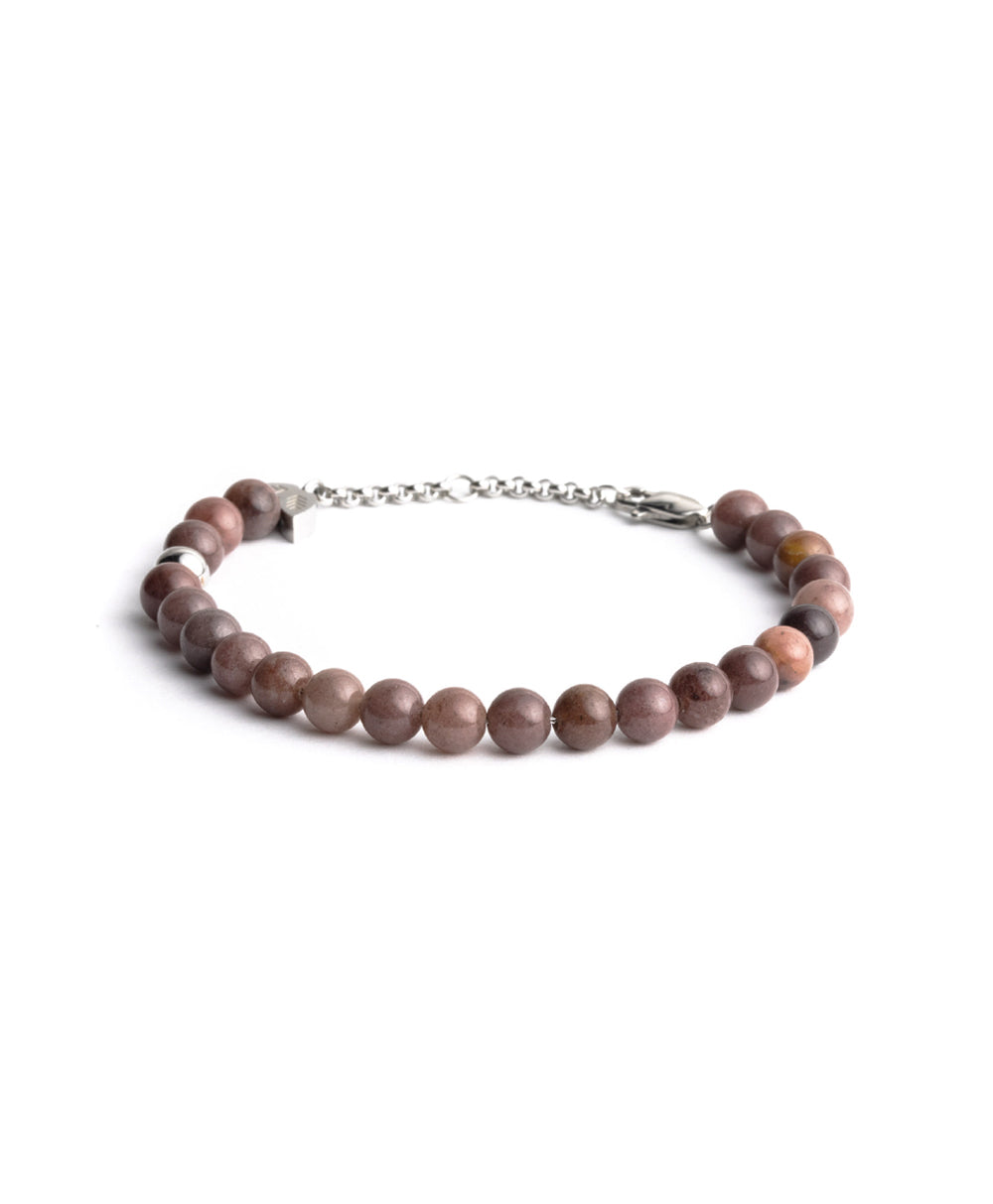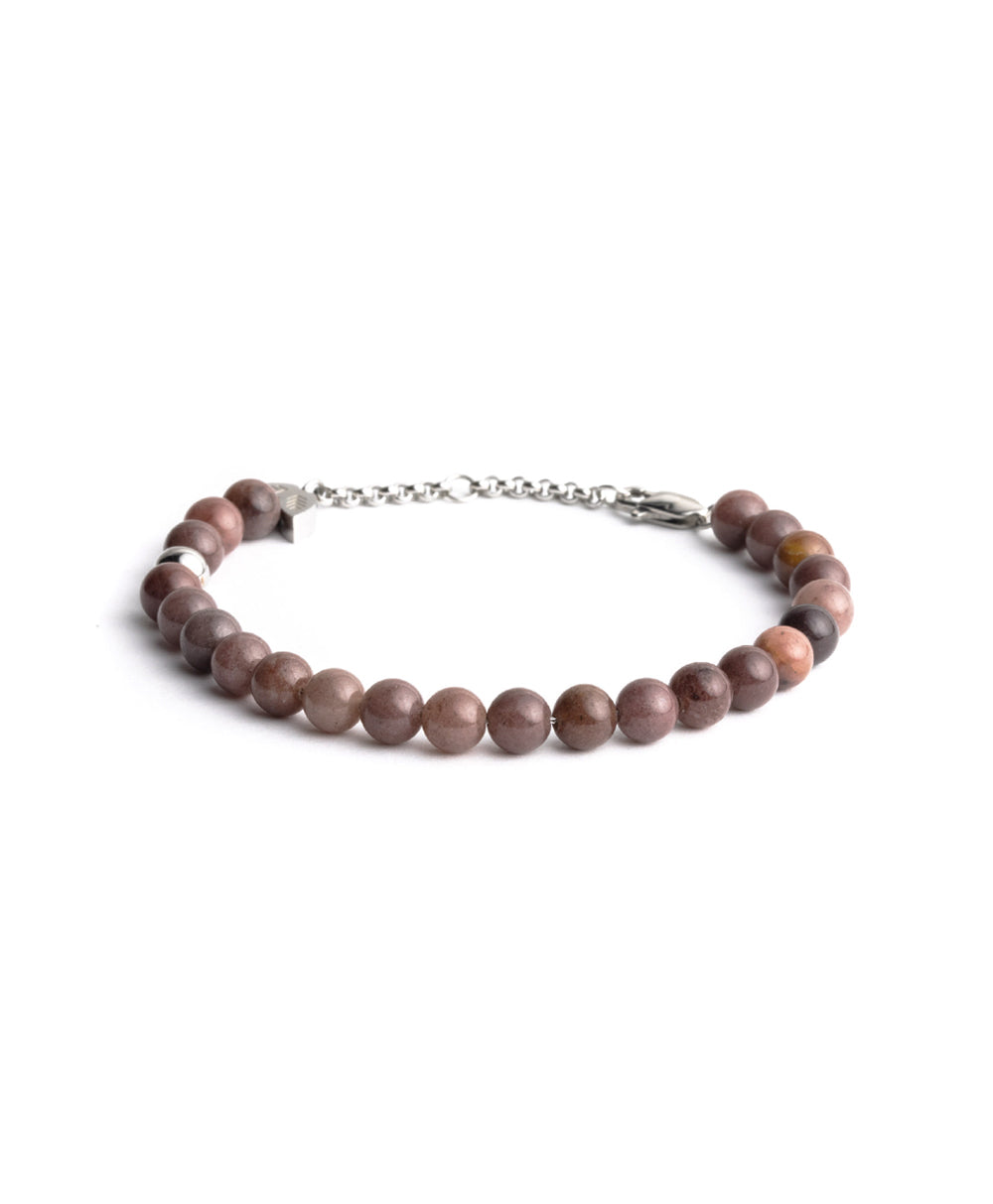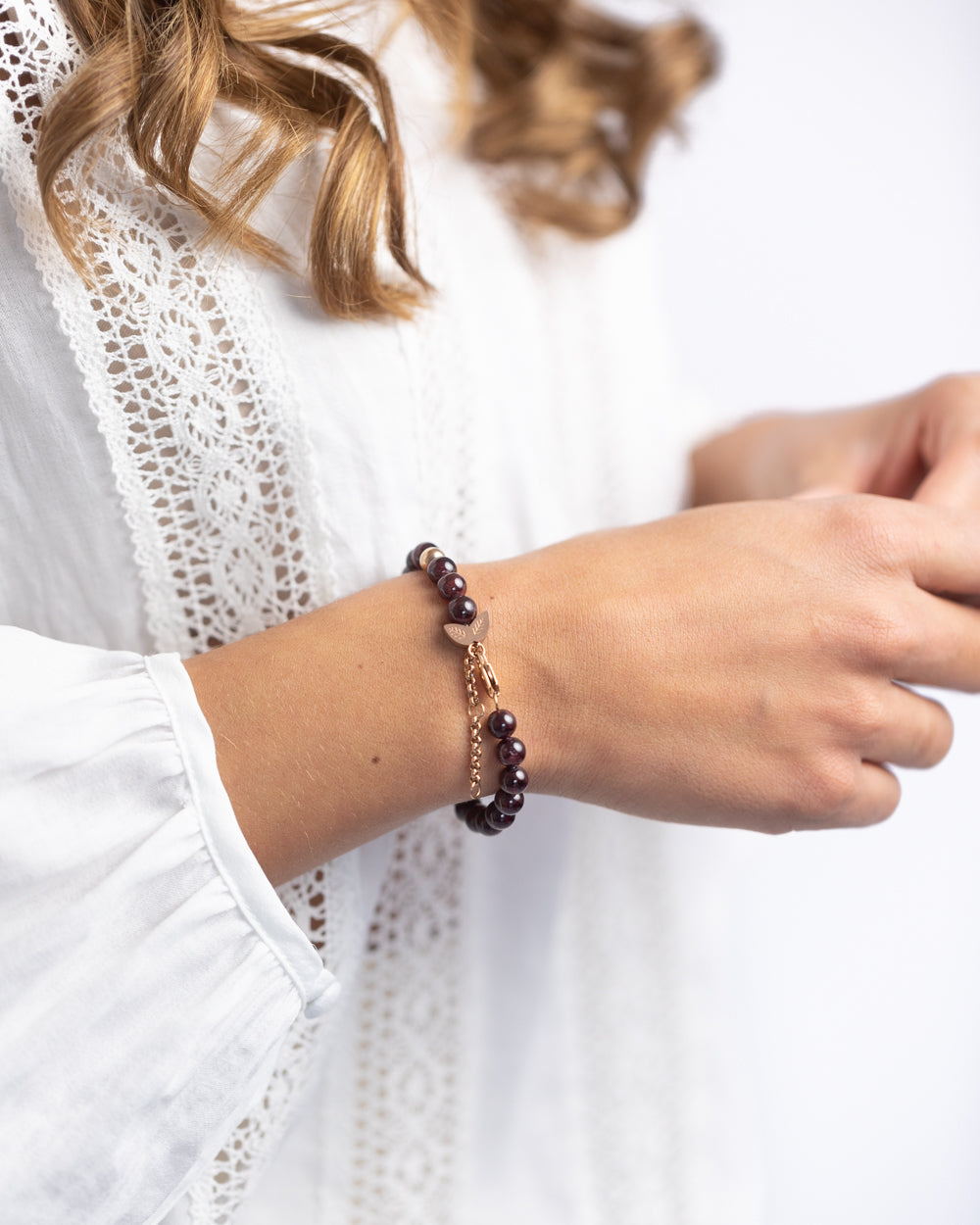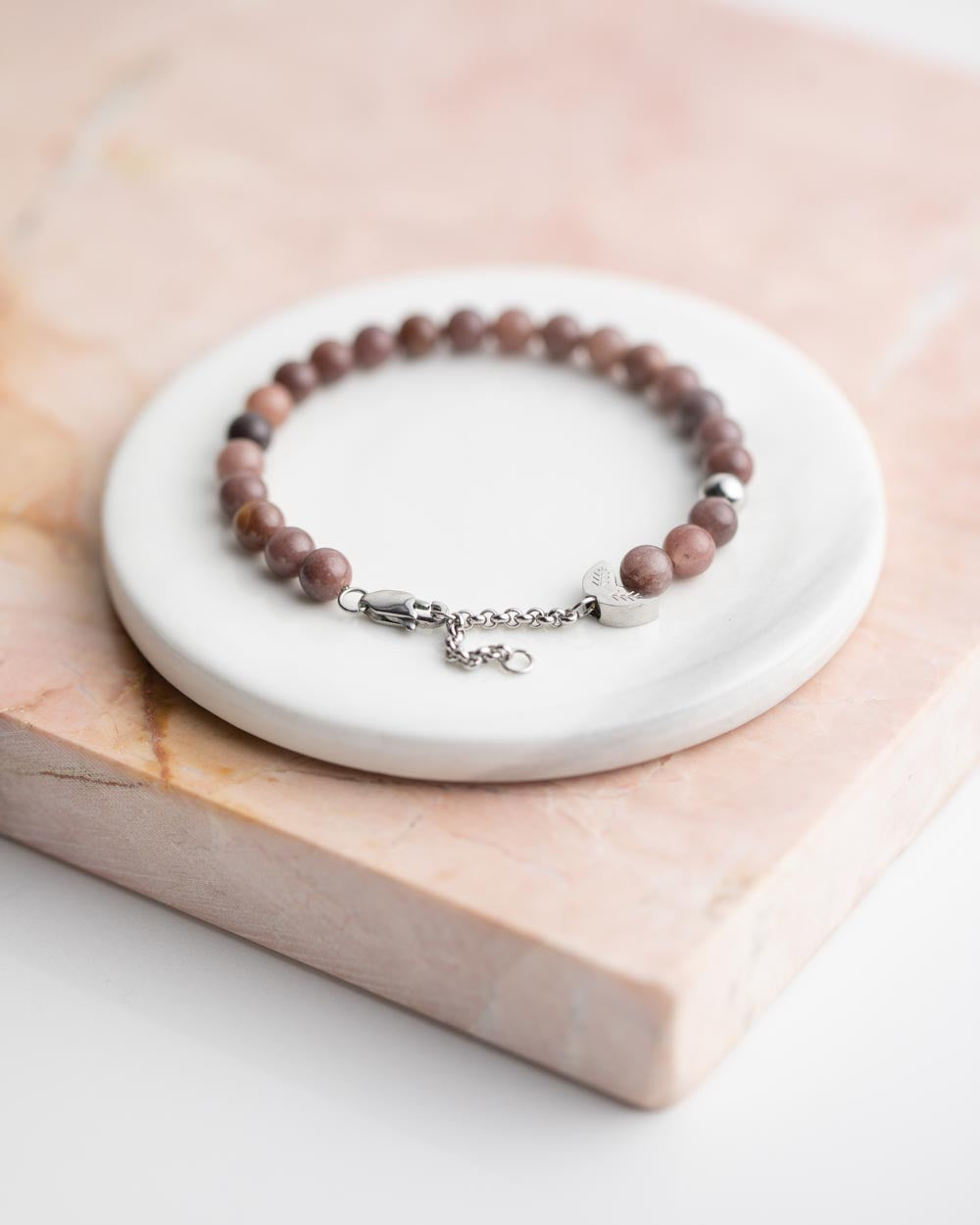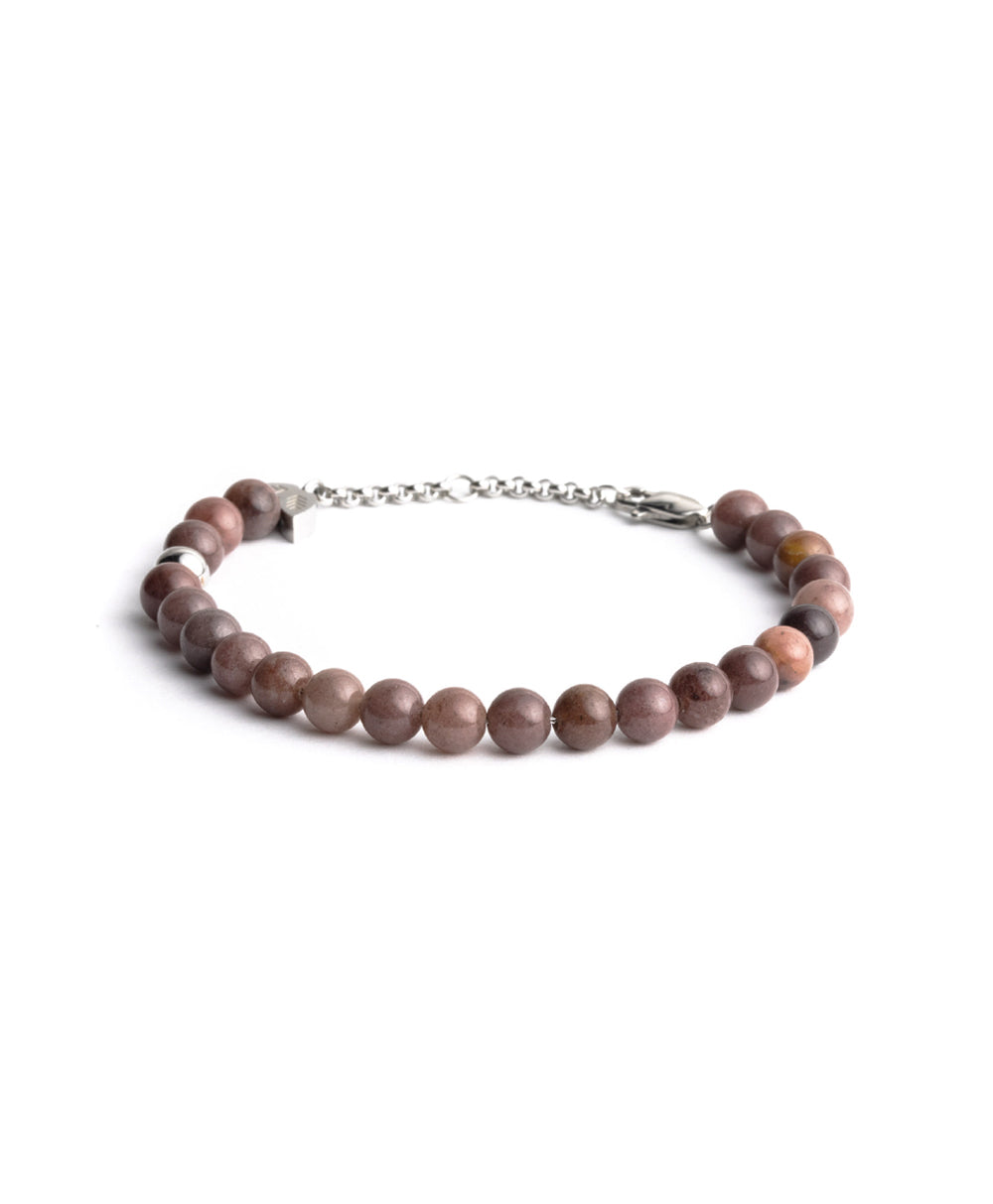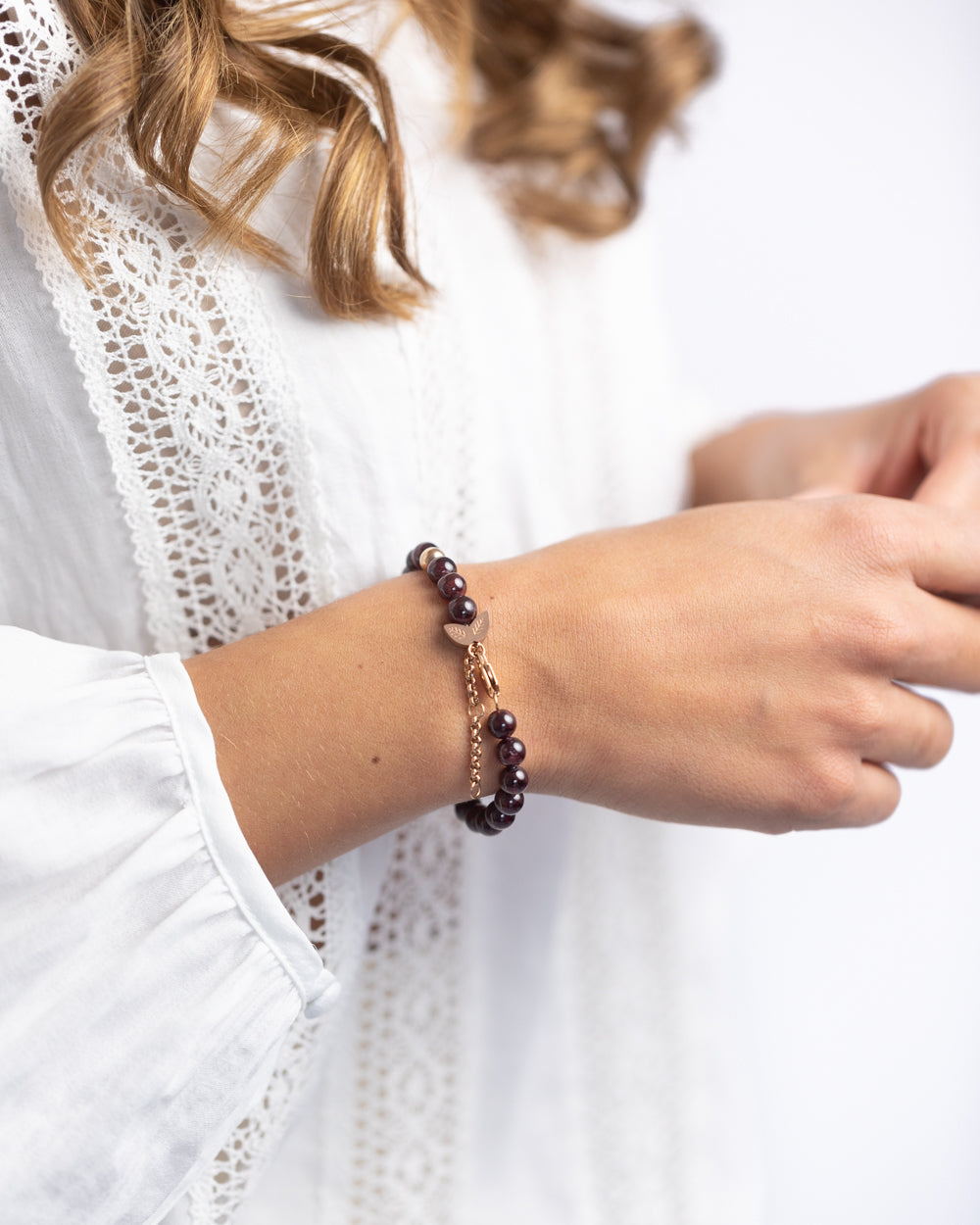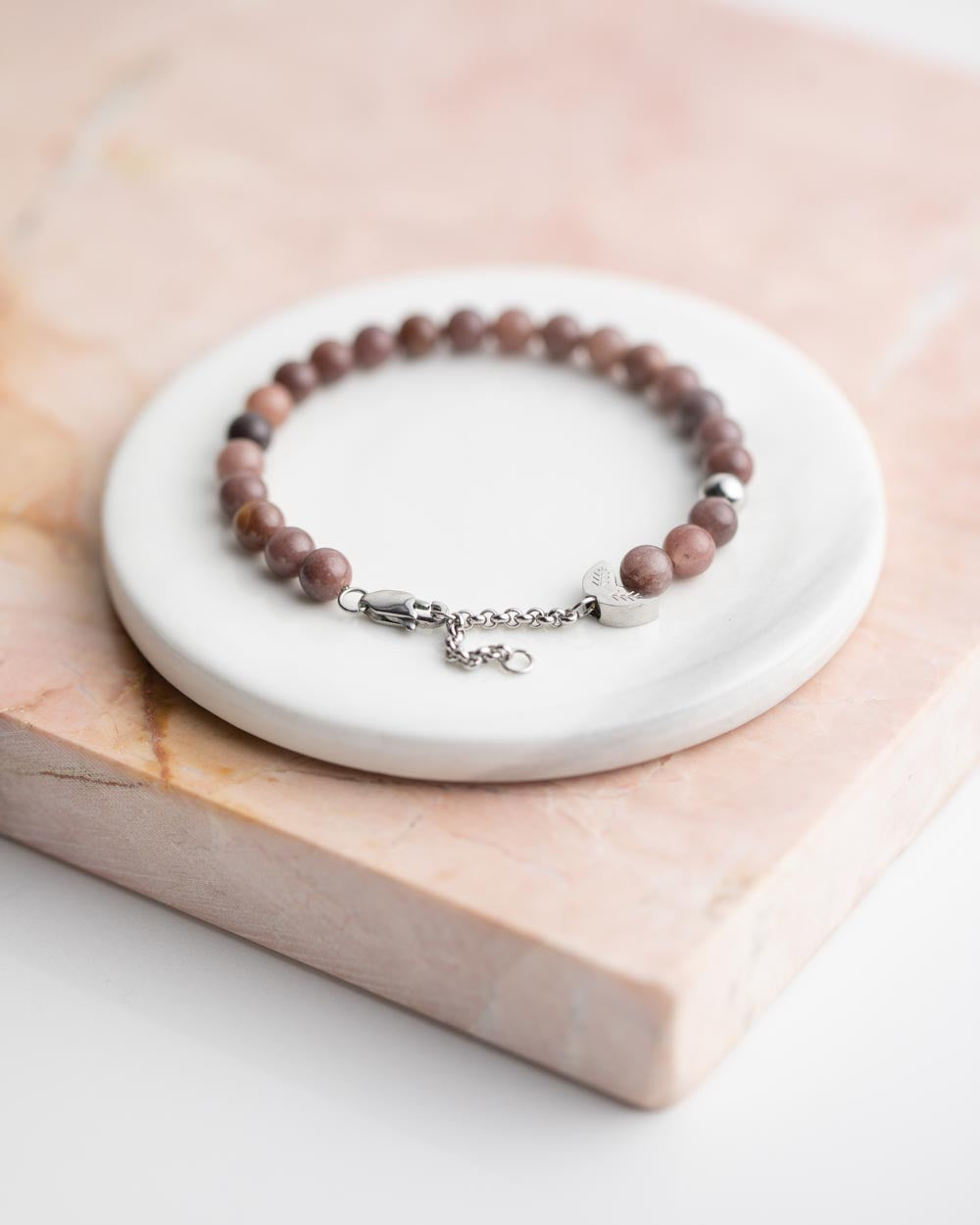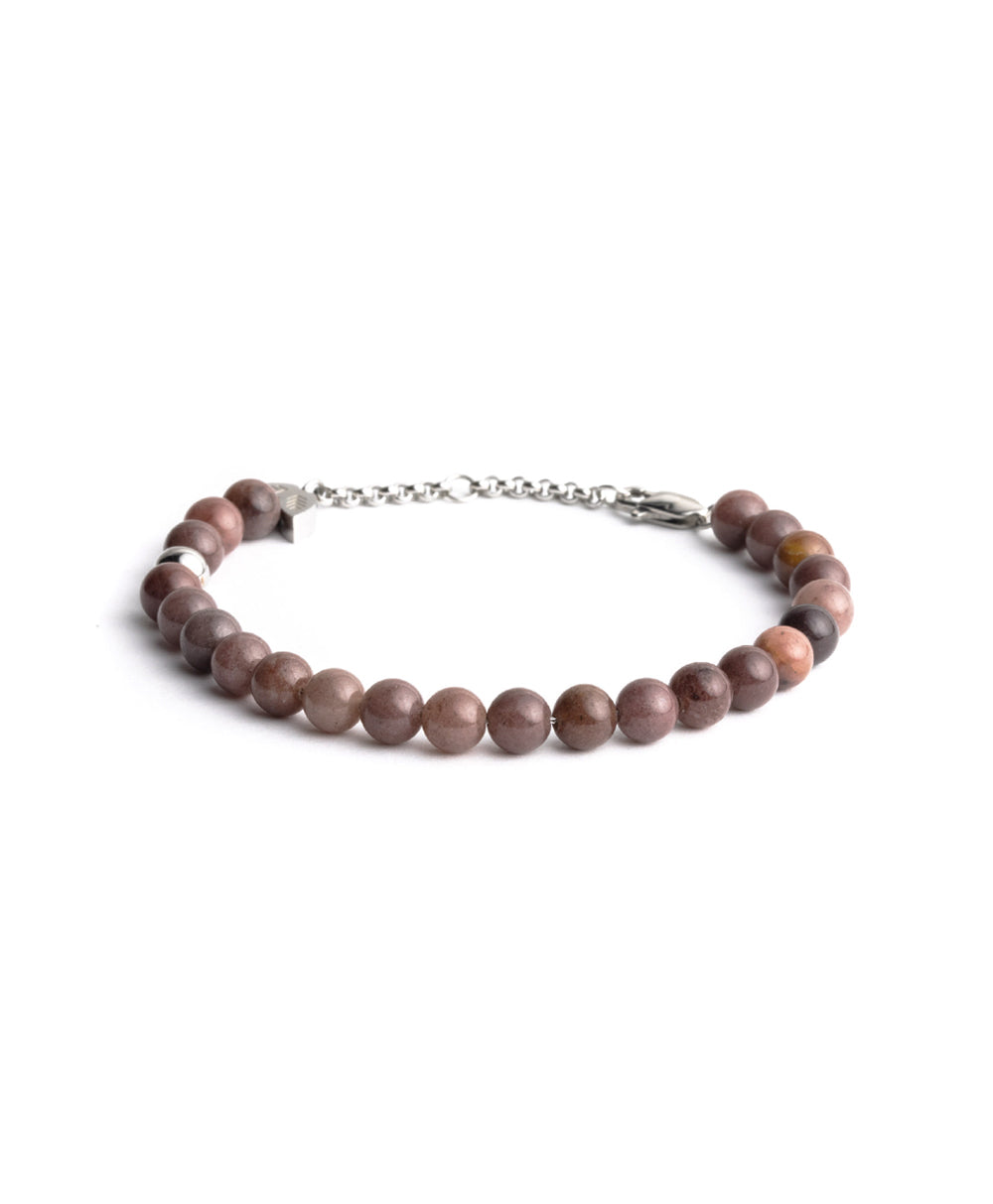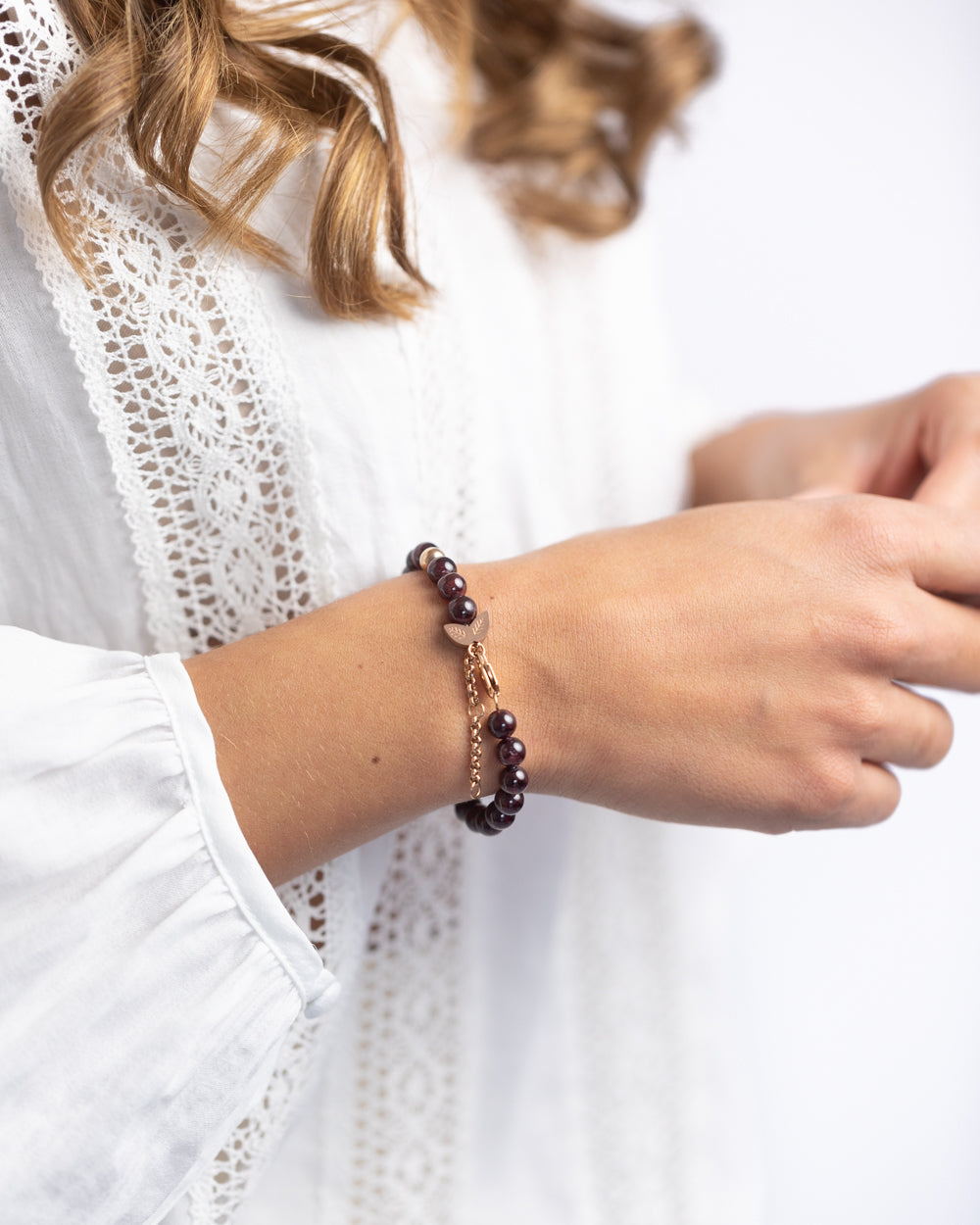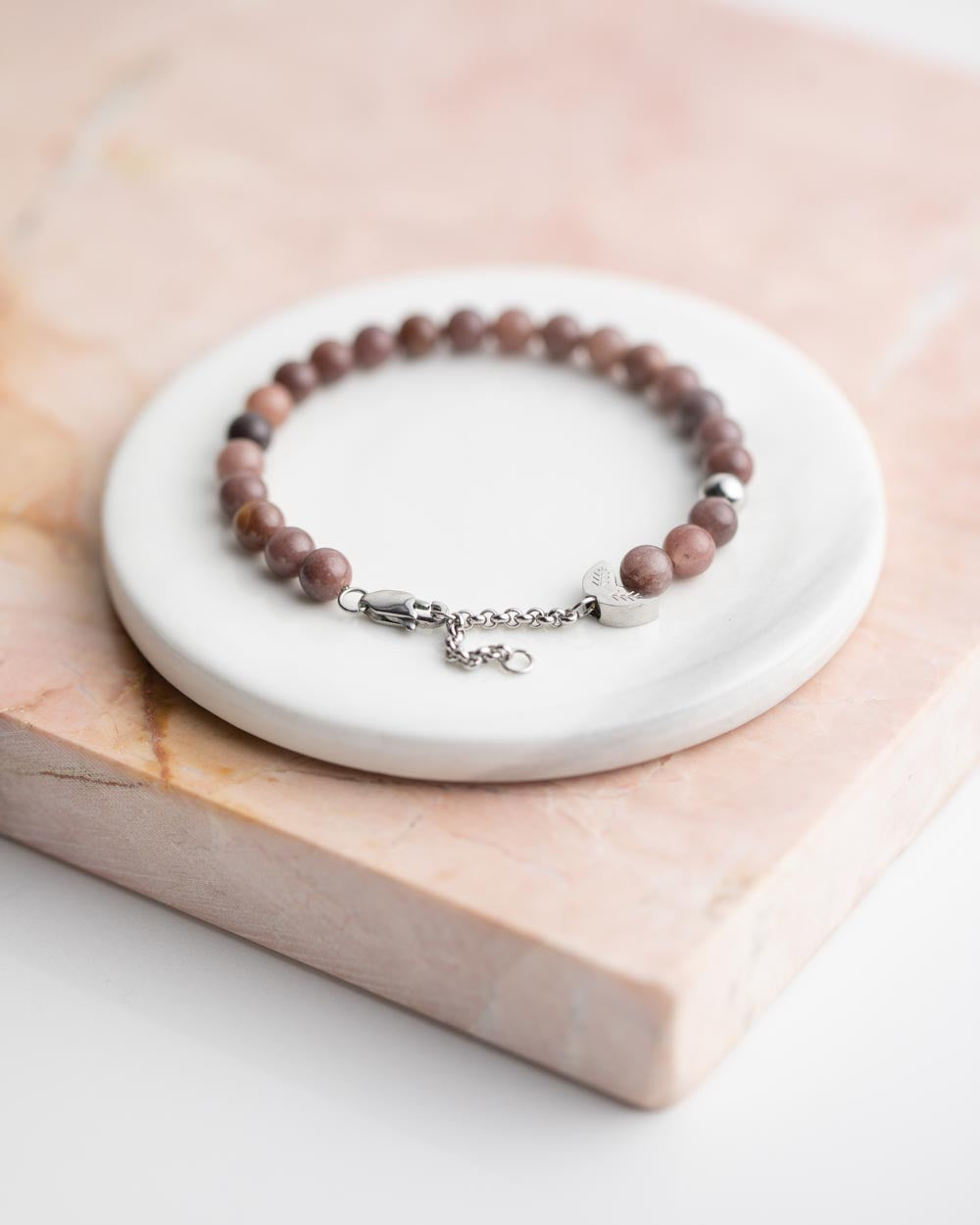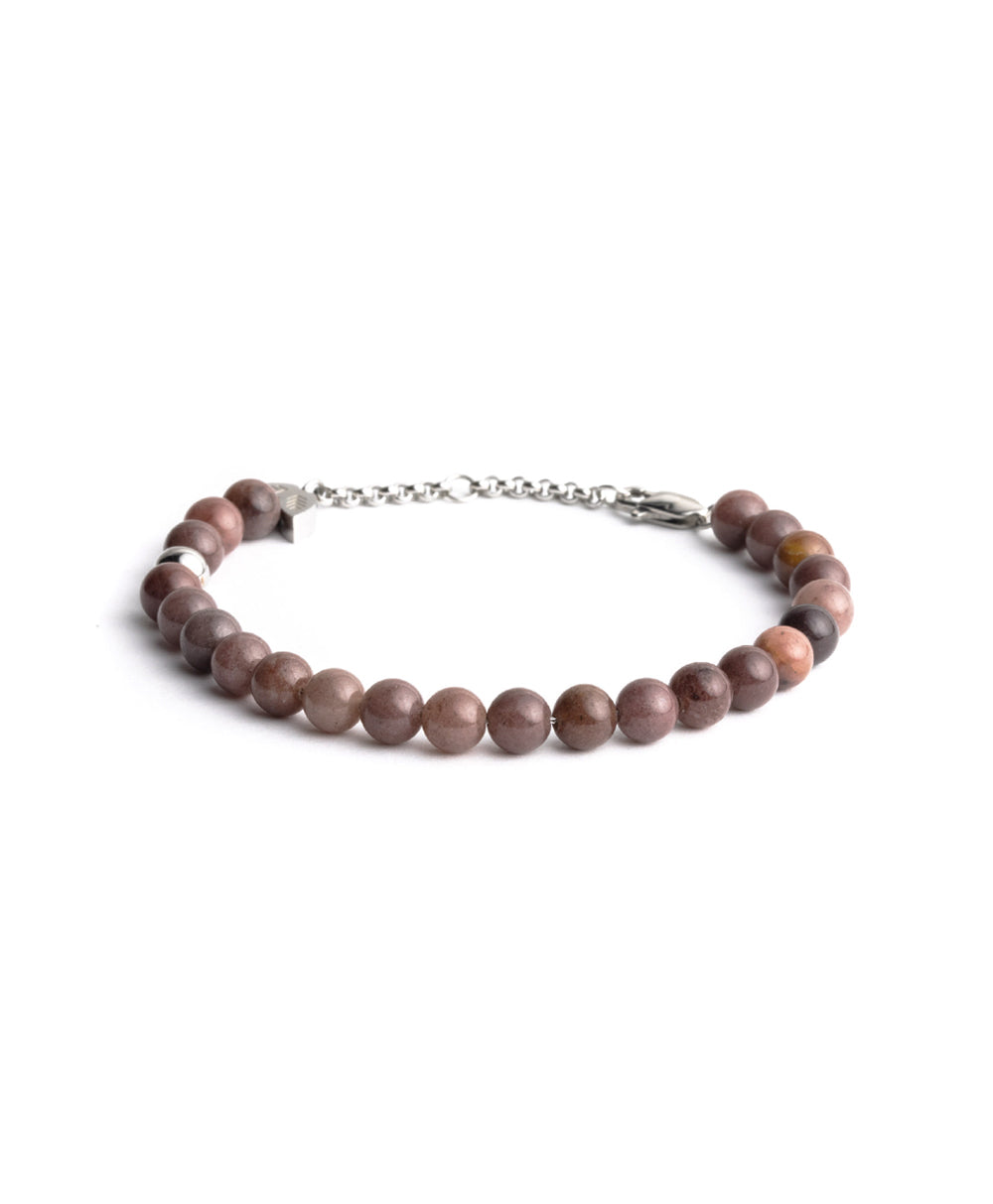 Malia Berry
This bracelet is named after Malia, a city on the island of Crete which was a thriving city in Ancient Greece. Excavations found enormous amounts of gold, bronze and precious vases. This bracelet with 6mm natural stones and durable 316L stainless steel is a jewel to wear every day. It is available in one size and adjustable from XXS to S.
Malia is a Greek word that refers to a small town located on the northern coast of Crete island. It is known for its beautiful beaches, ancient ruins and lively nightlife. The name "Malia" is believed to have originated from the Greek word "milo", meaning apple.
Purple Aventurine is a purple-colored stone that is known for its spiritual and healing properties. It is believed to promote feelings of peace, tranquility, and spiritual awareness, making it an excellent stone for meditation and spiritual practices. Purple Aventurine is also said to enhance intuition and psychic abilities, making it a popular choice among spiritual seekers and healers.
Why should you buy one?
- 12-month warranty period & free exchange if the size is not right
- Your earrings will be made and shipped within 48h
- They are treated with the best care in one our Belgian workshop.