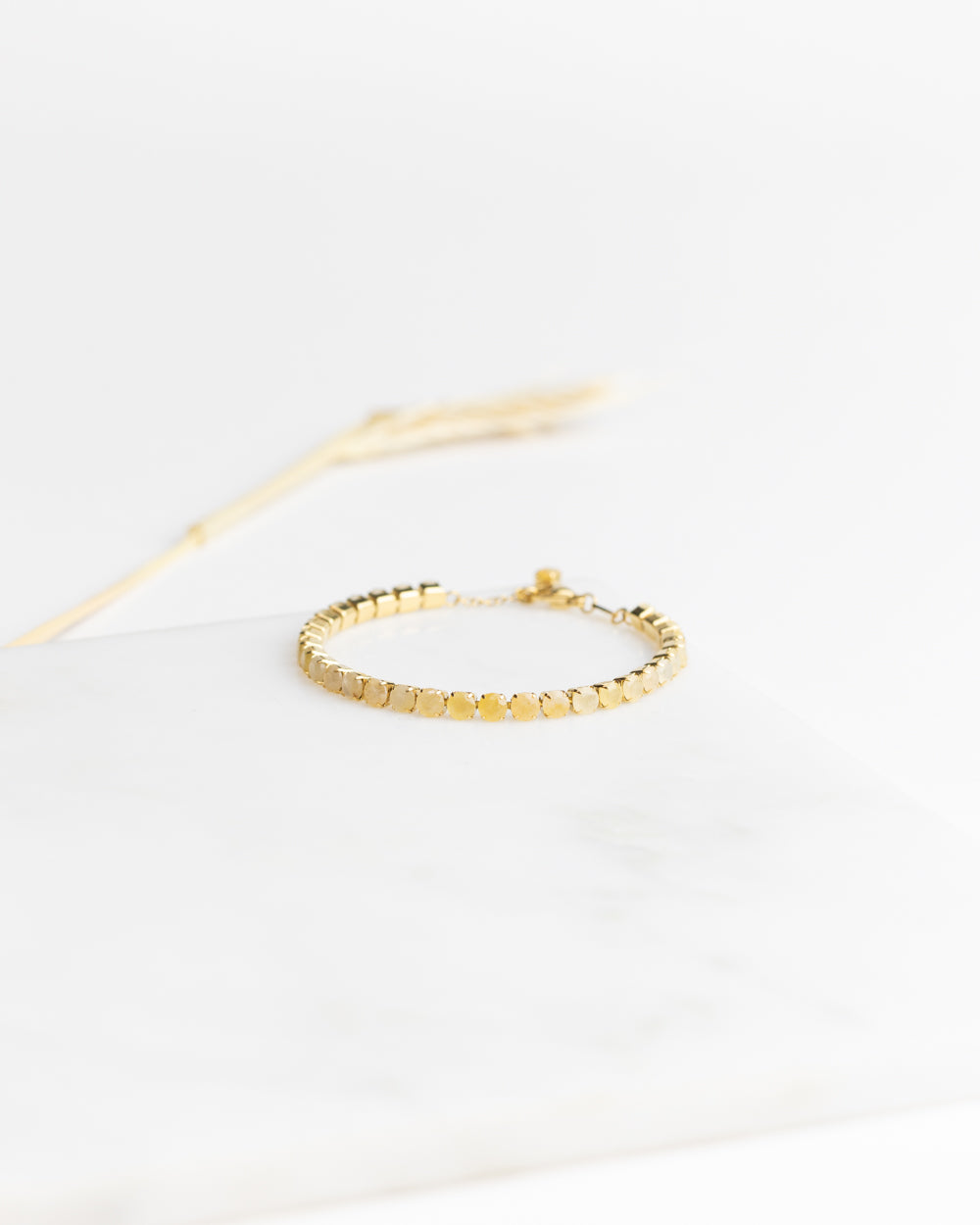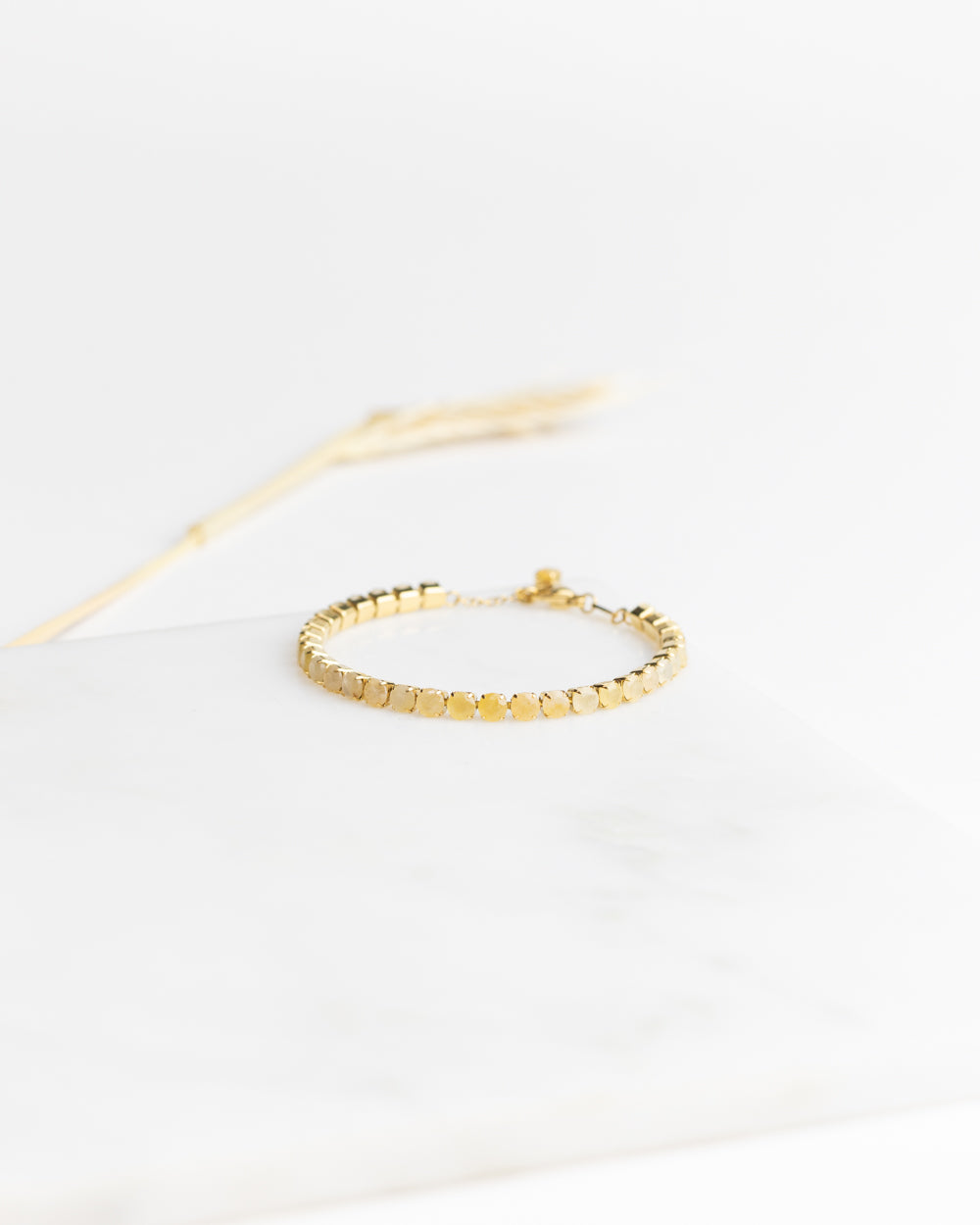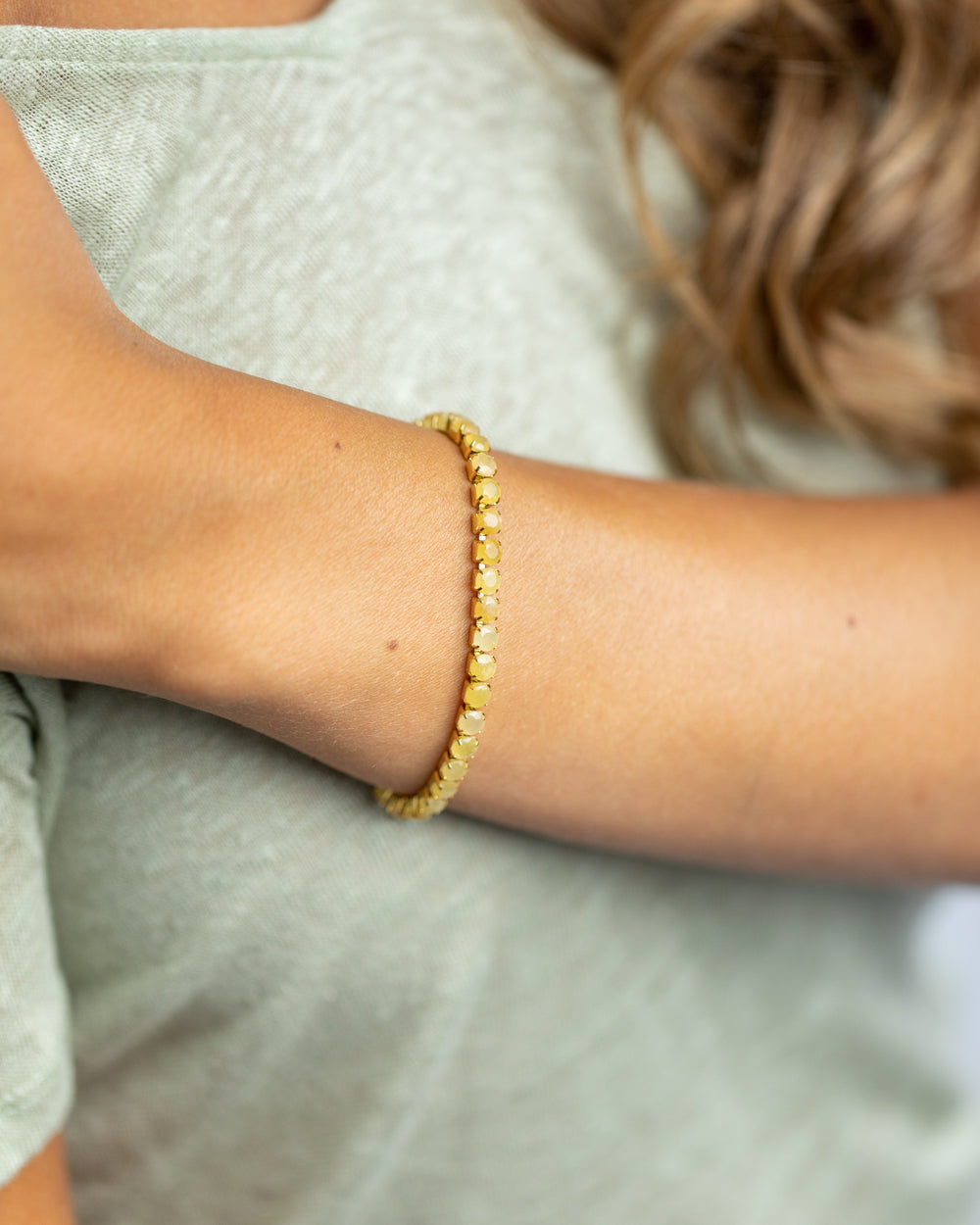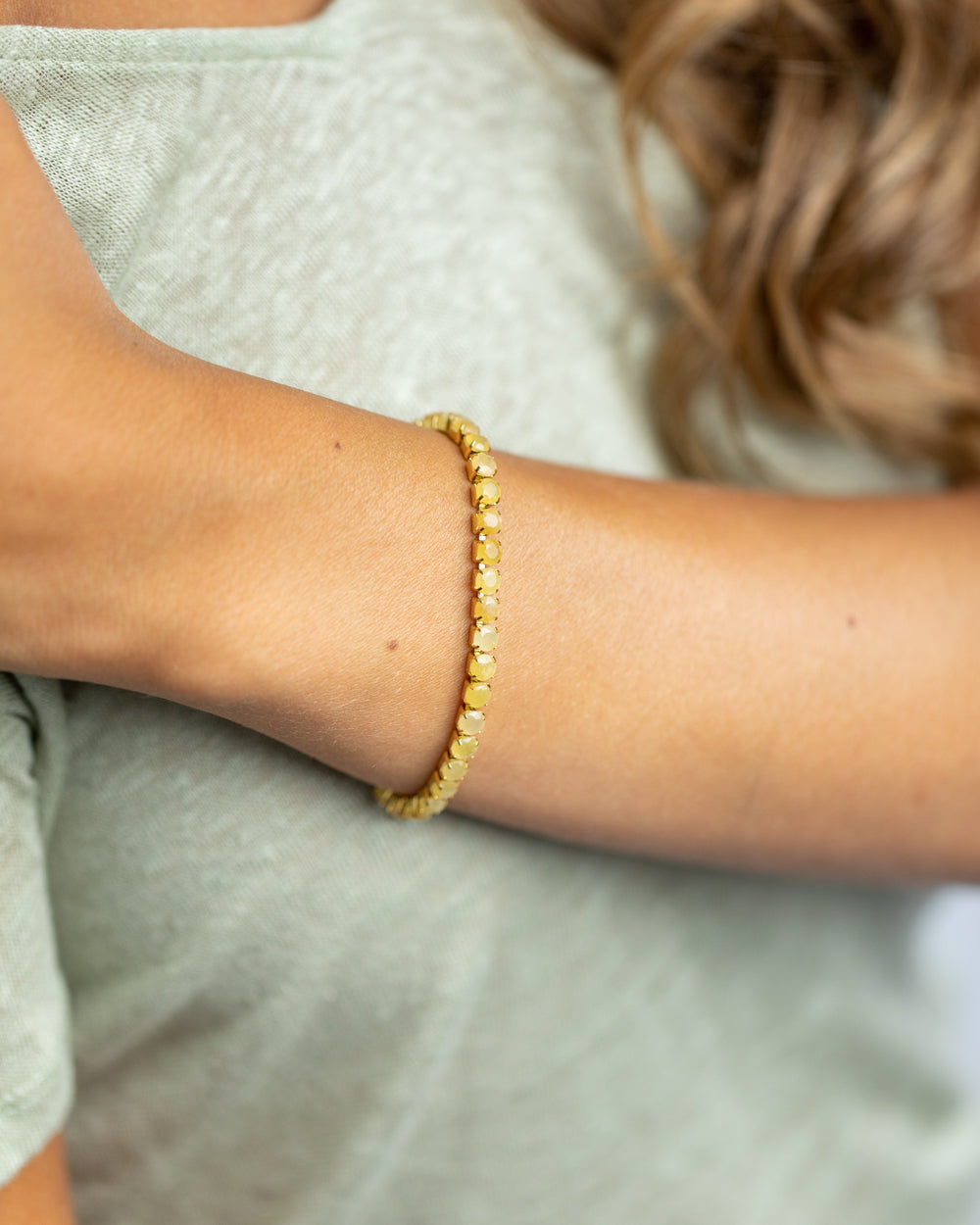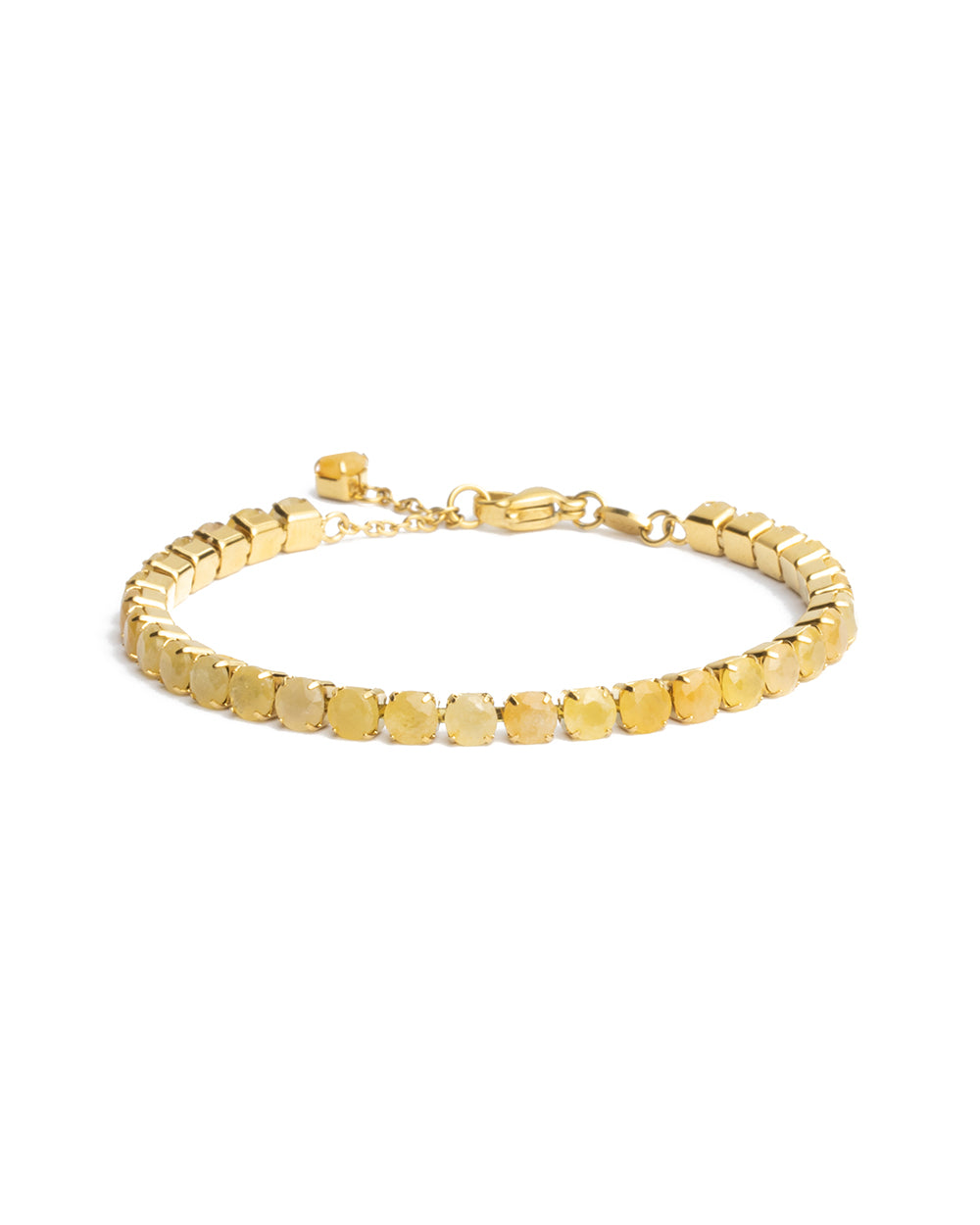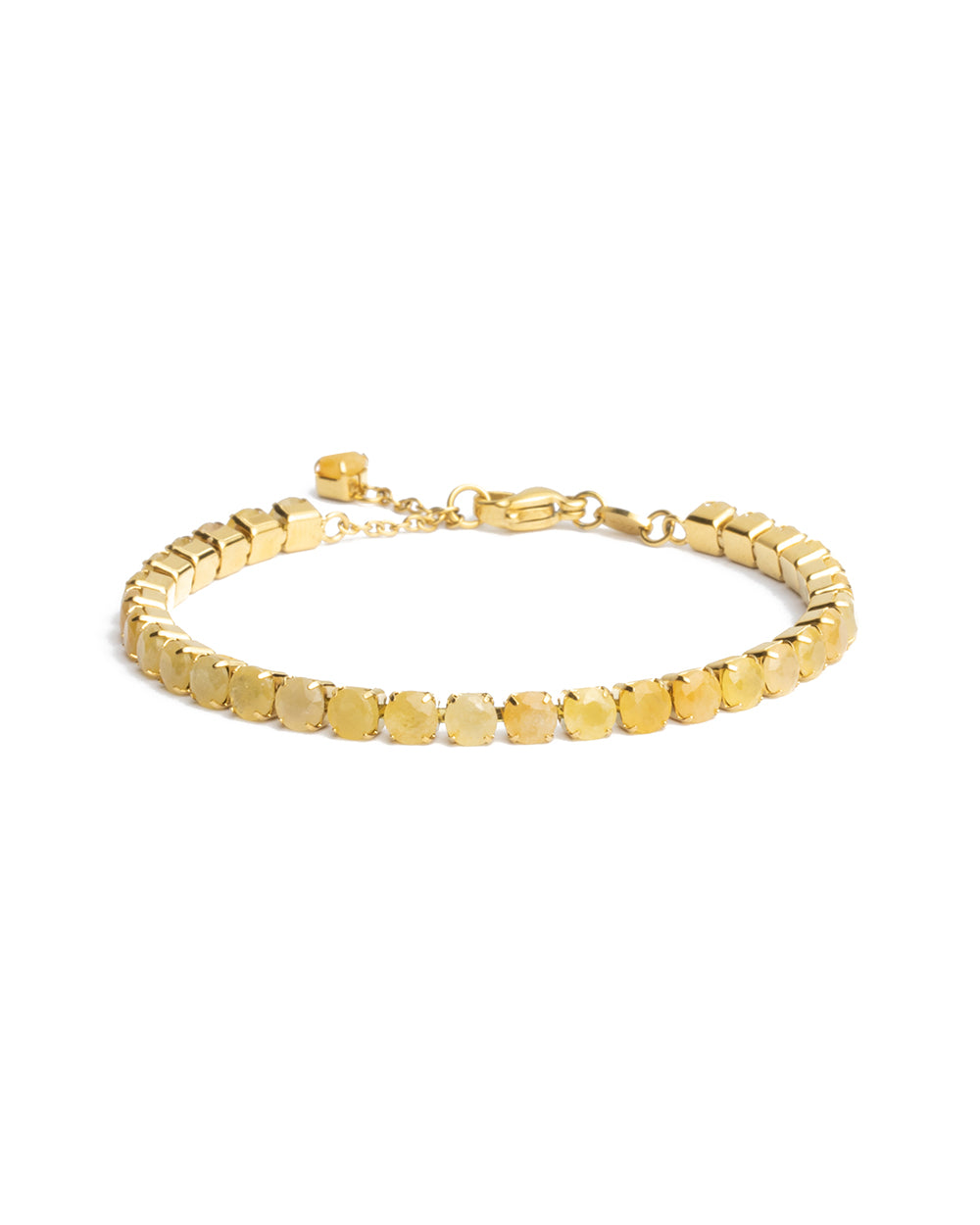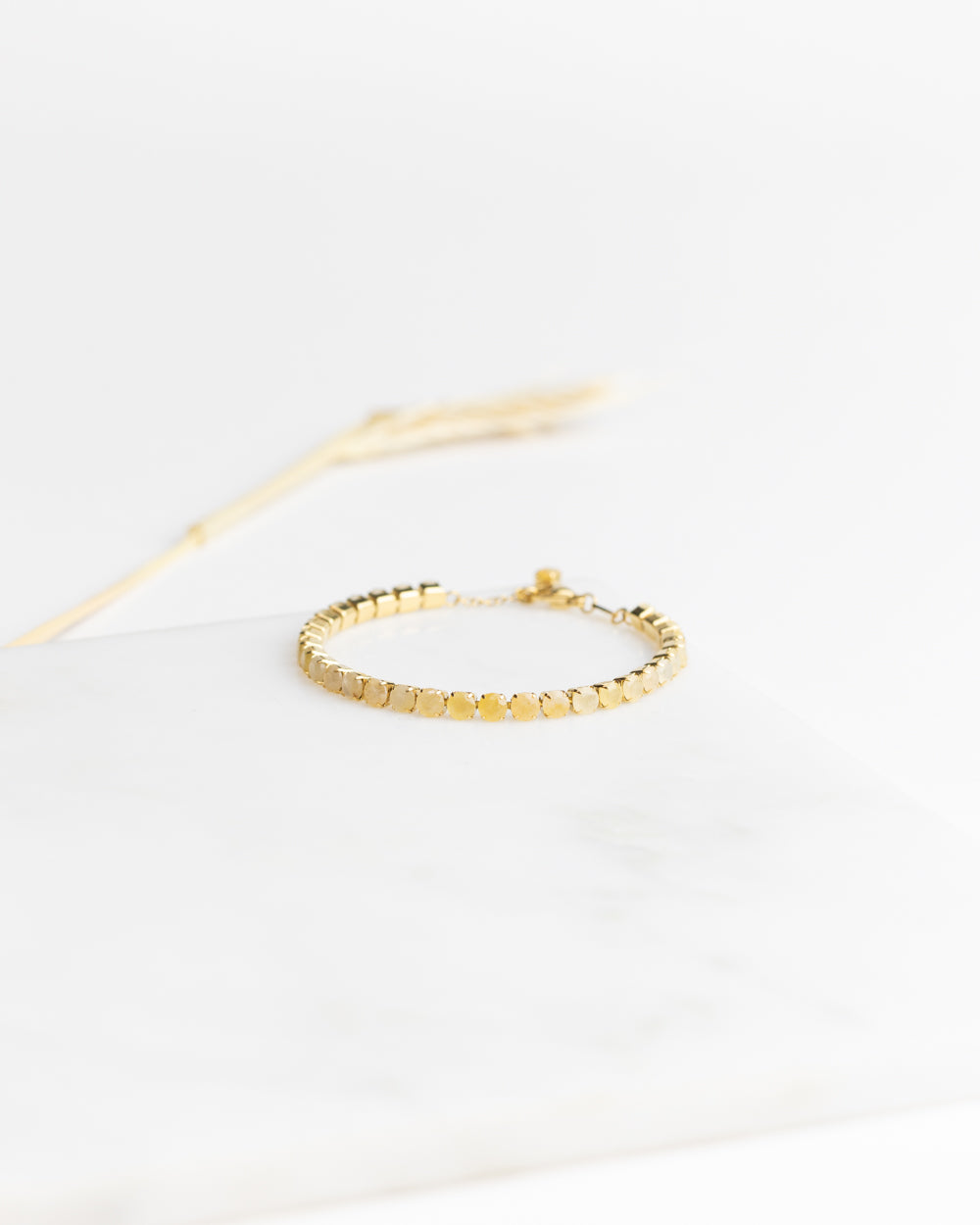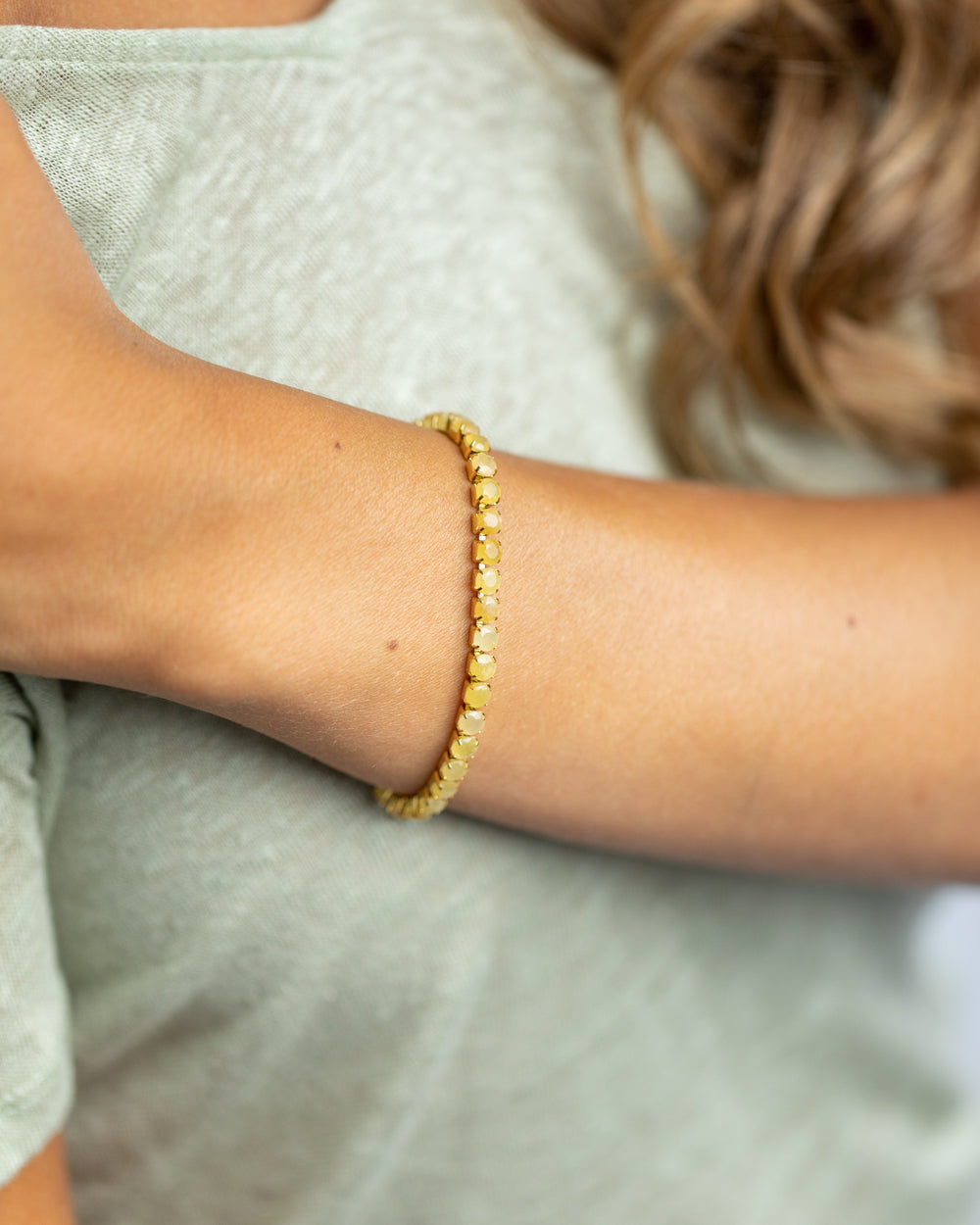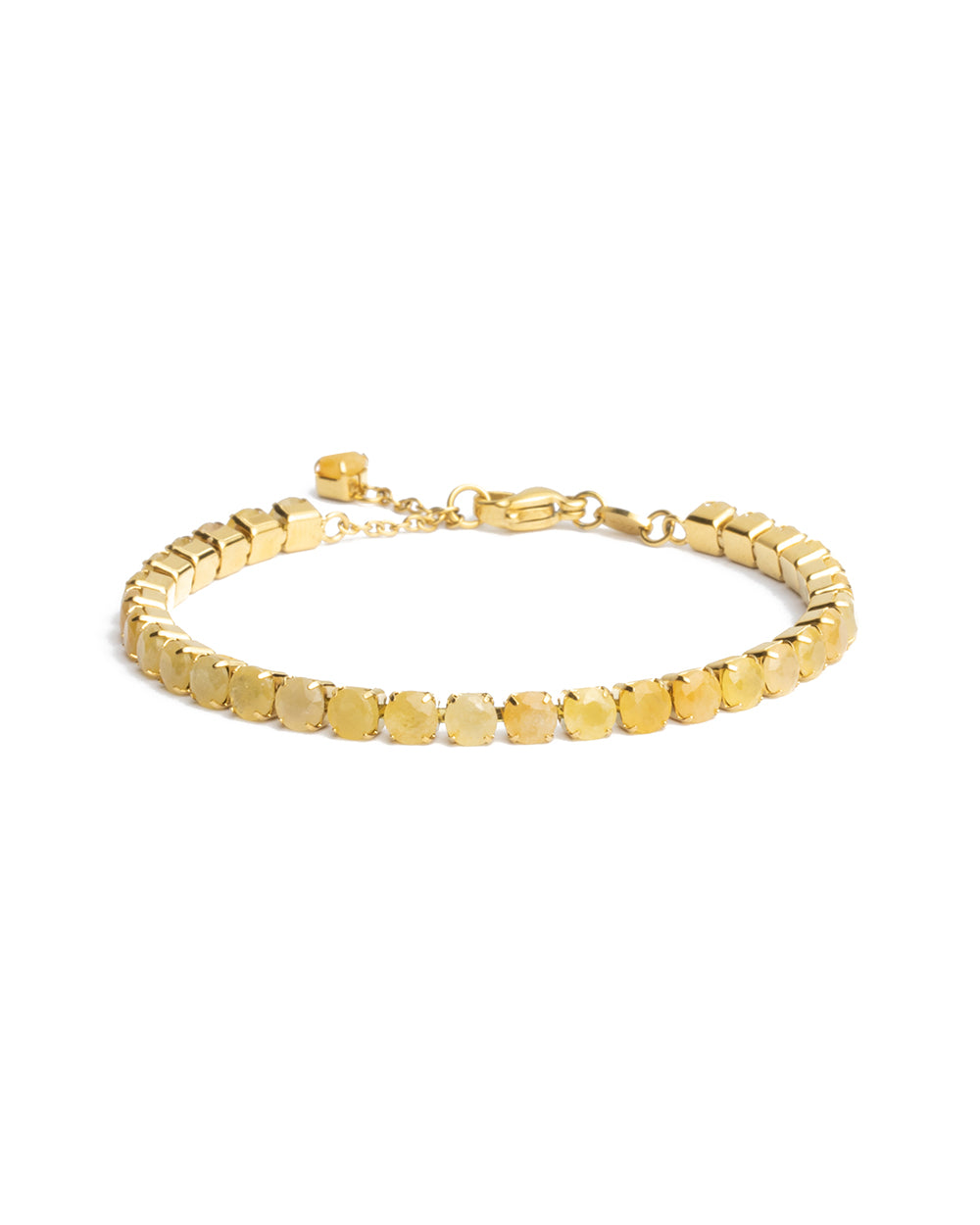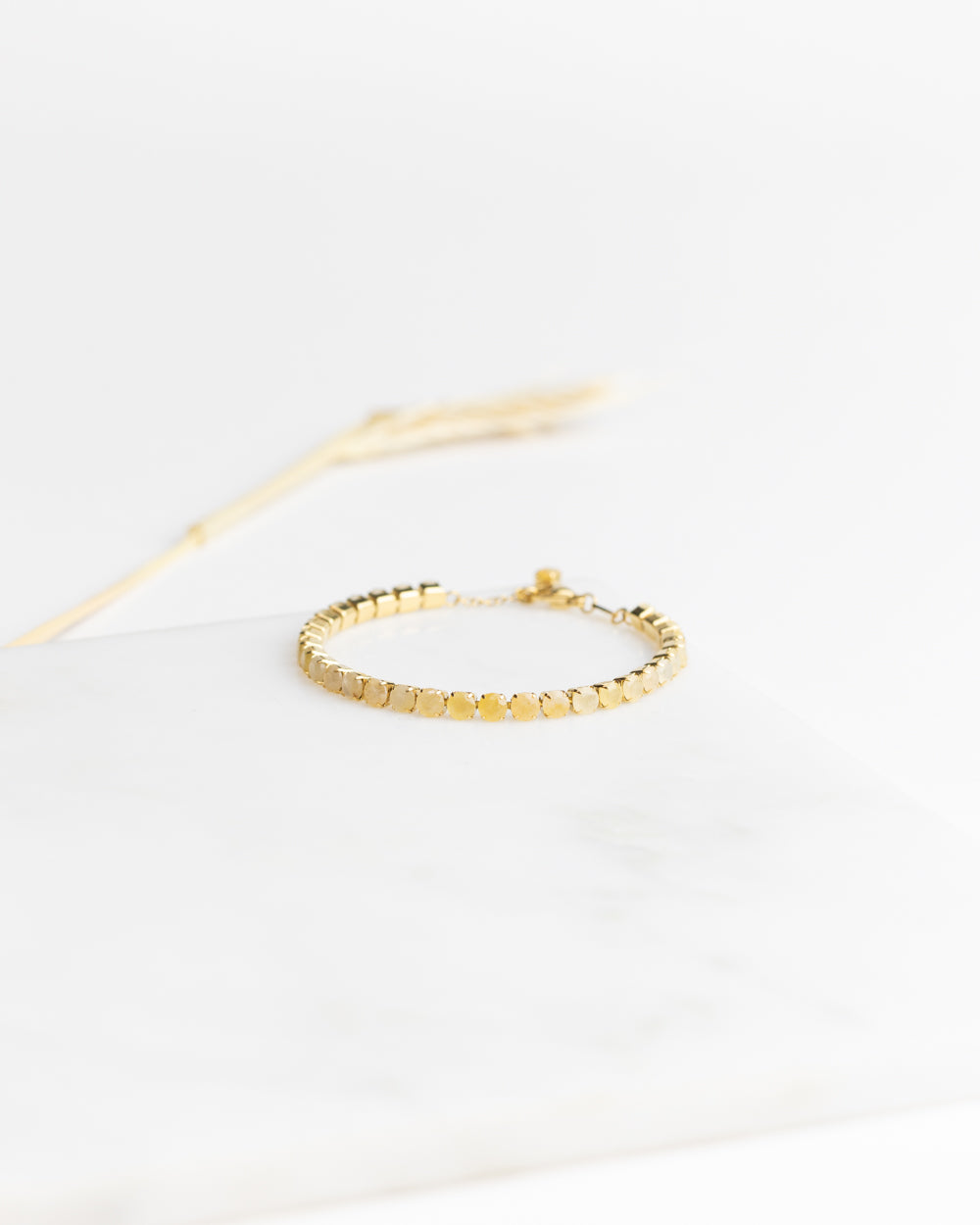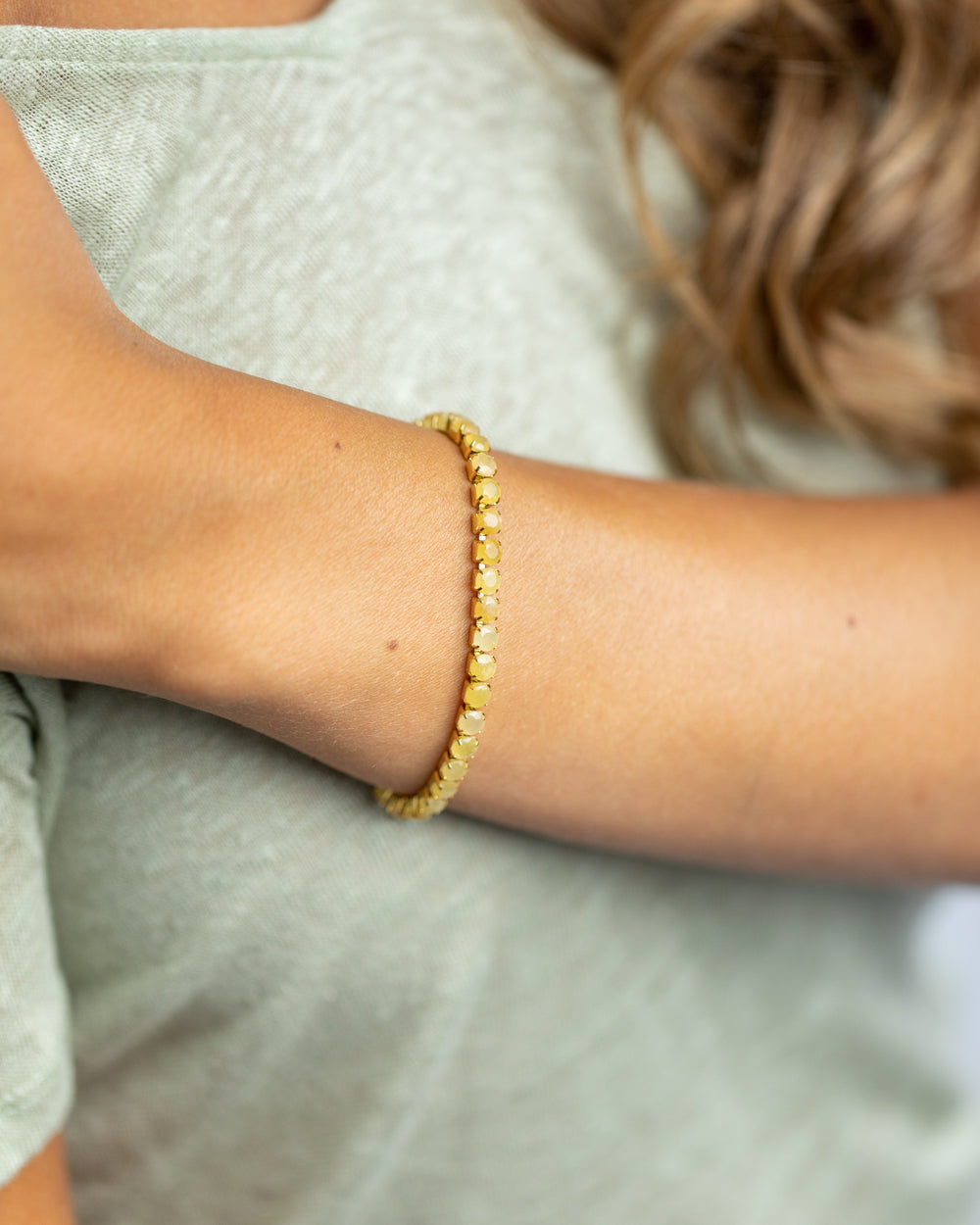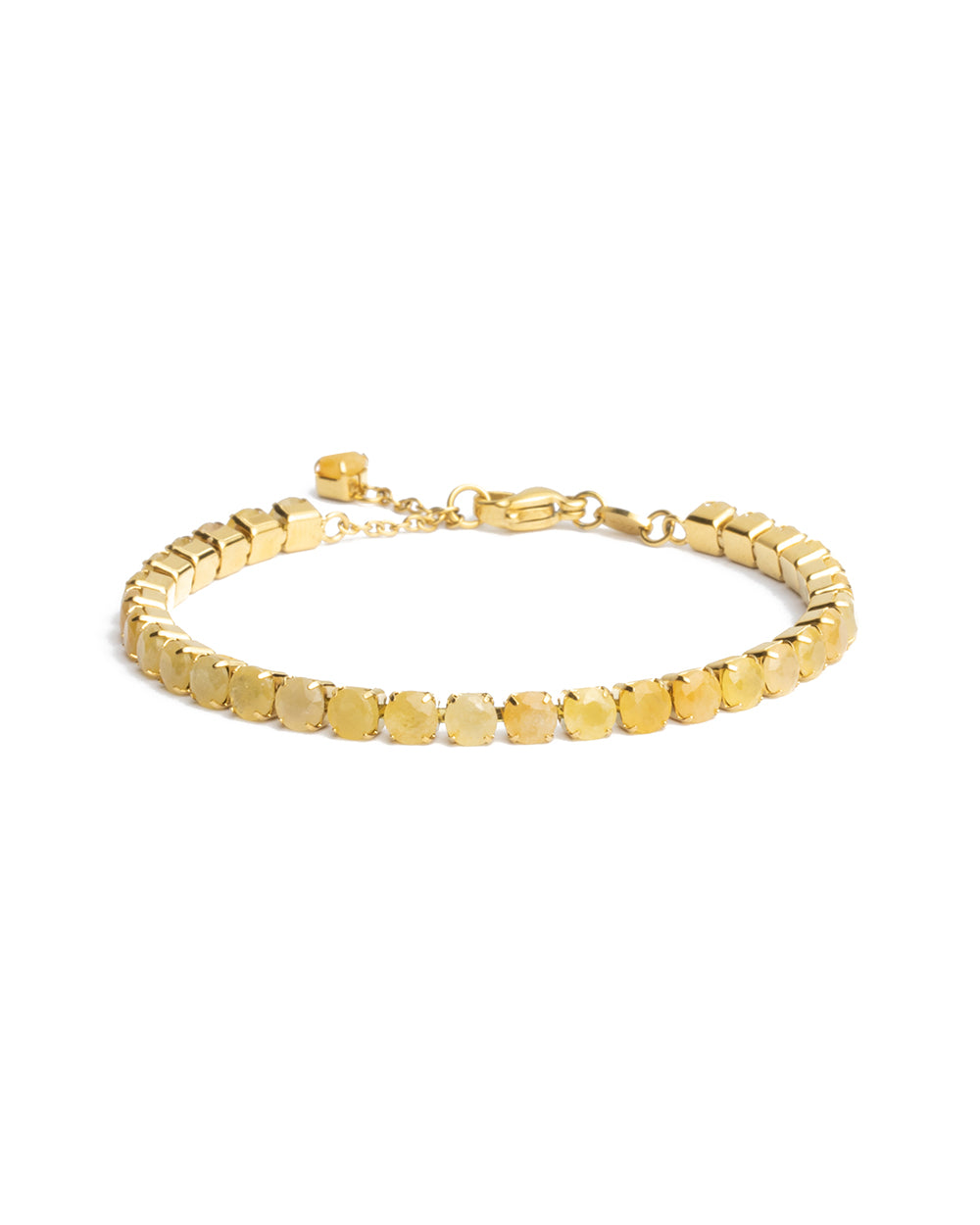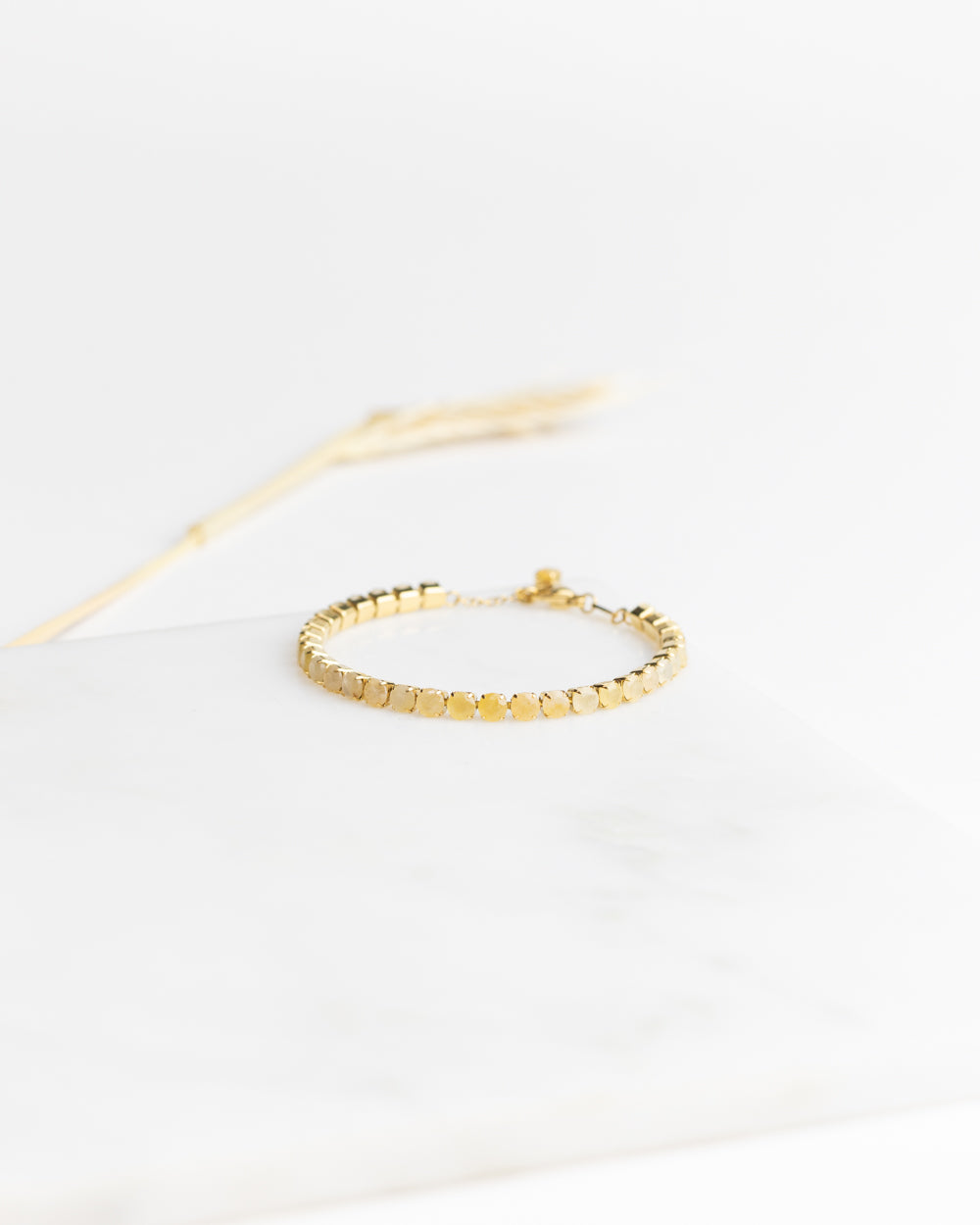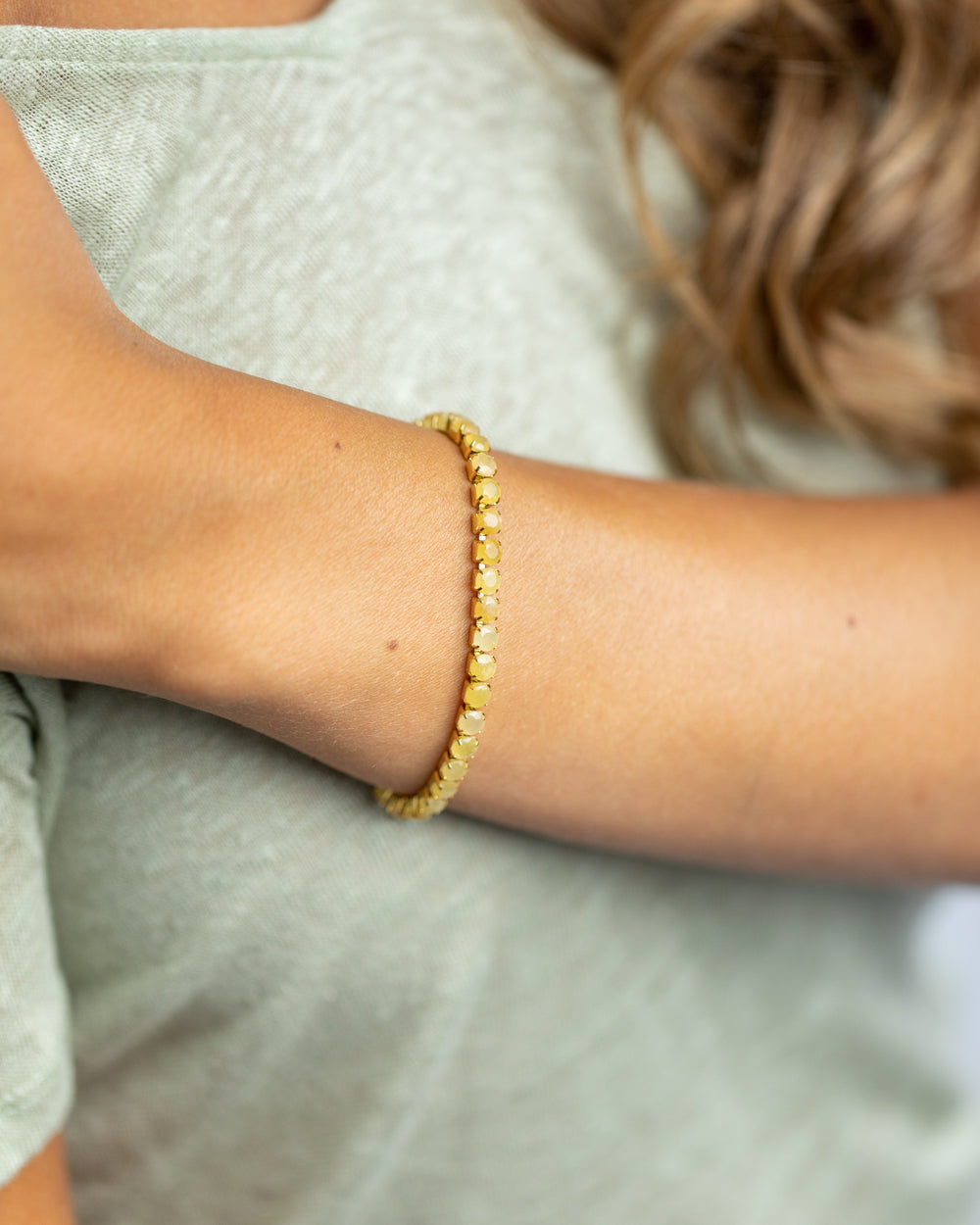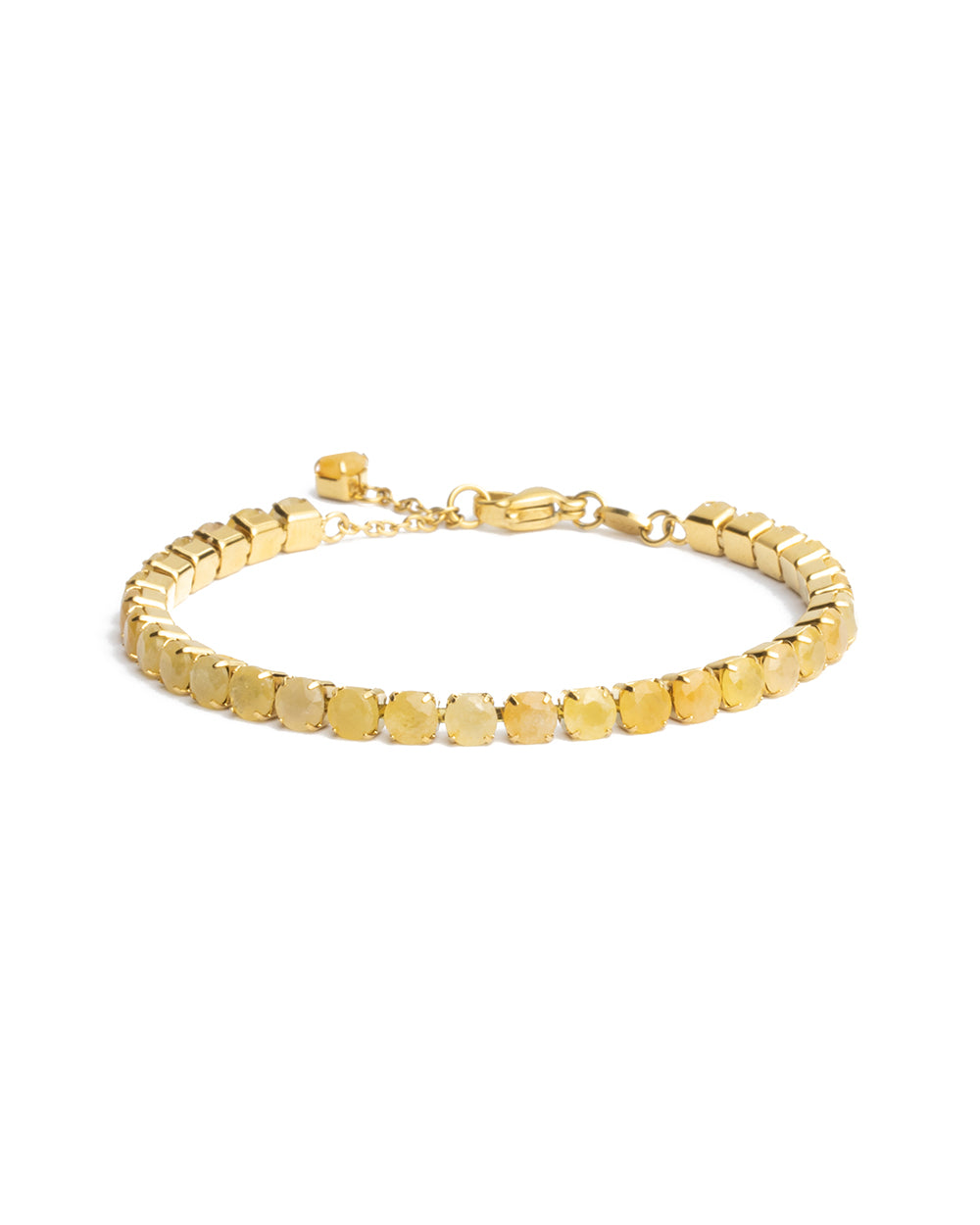 Lena Yellow
The Lena Yellow is a beautiful tennis bracelet finished with dozens of 2mm Citrine natural stones. This bracelet takes a lot of time to make because each stone has to be adjusted individually to fit this fine bracelet.

All Didyma jewelry is made from 316L stainless steel in combination with beautiful natural stone. We choose this material because it is very durable, light weight and hypo-allergenic. The colour will not fade over time if you treat it with care!

Citrine is a golden-yellow type of quartz crystal. Many people believe it has special properties, such as:
- Bringing success: making it a favorite for business-related matters.
- Attracting wealth and helping achieve personal goals
- Clearing away negative energy and boosting creativity.


Lena is a Greek name that means "light" or "torch", and is also associated with the Greek goddess of the moon, Selene. It is a popular name in Greece and other countries, and has variations in other languages, such as Elena or Helena. Lena can also refer to the Lena River in Siberia, one of the longest rivers in the world.