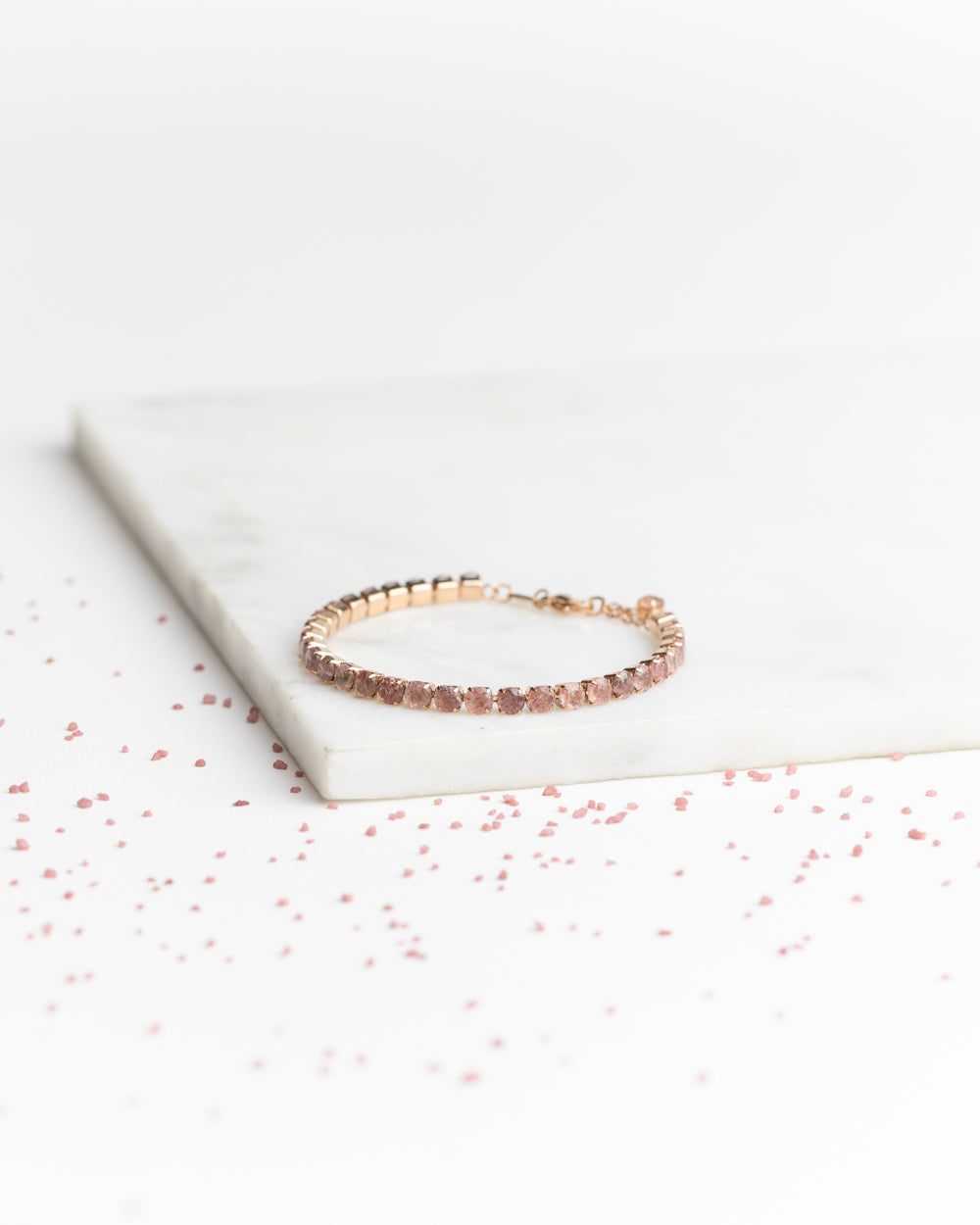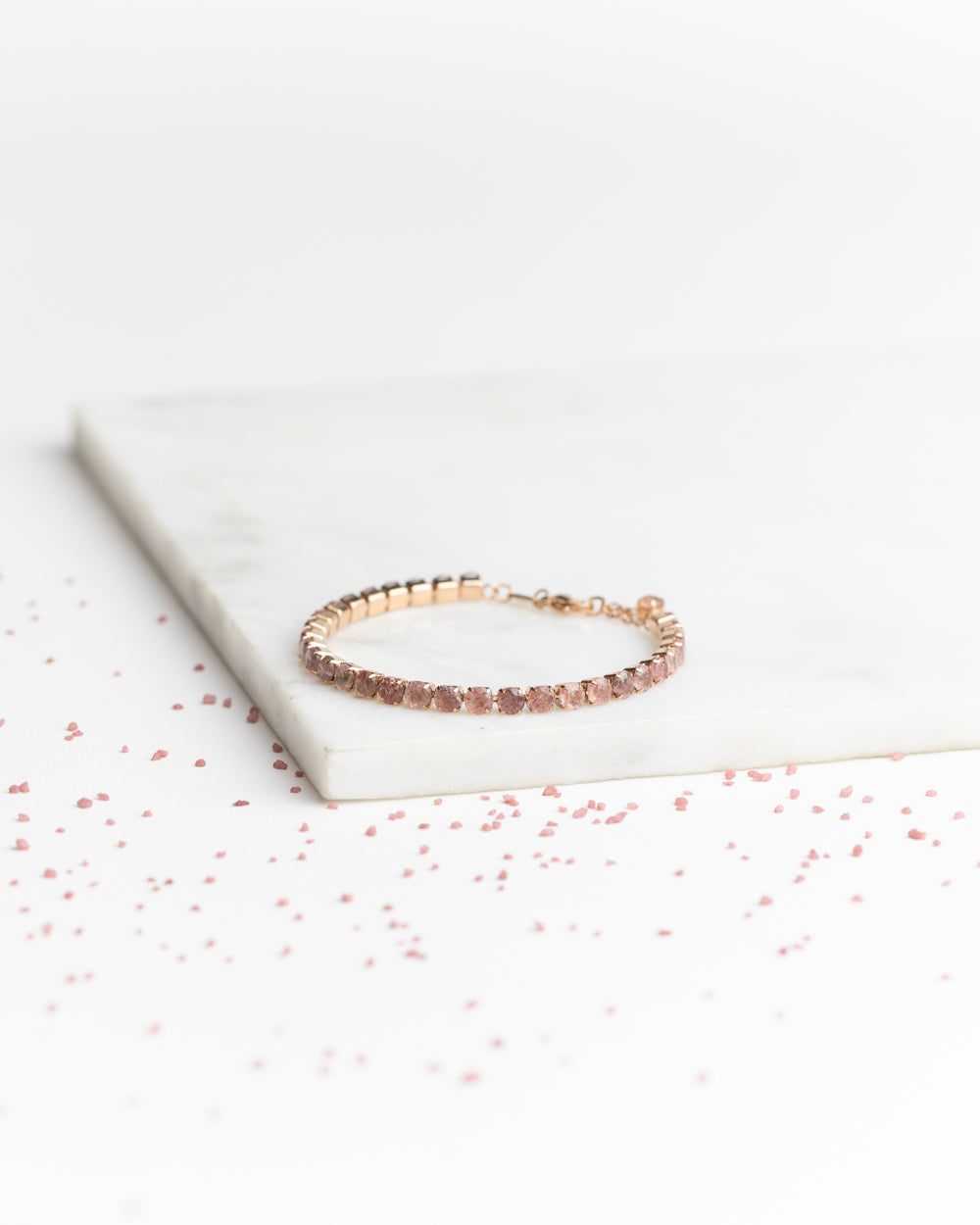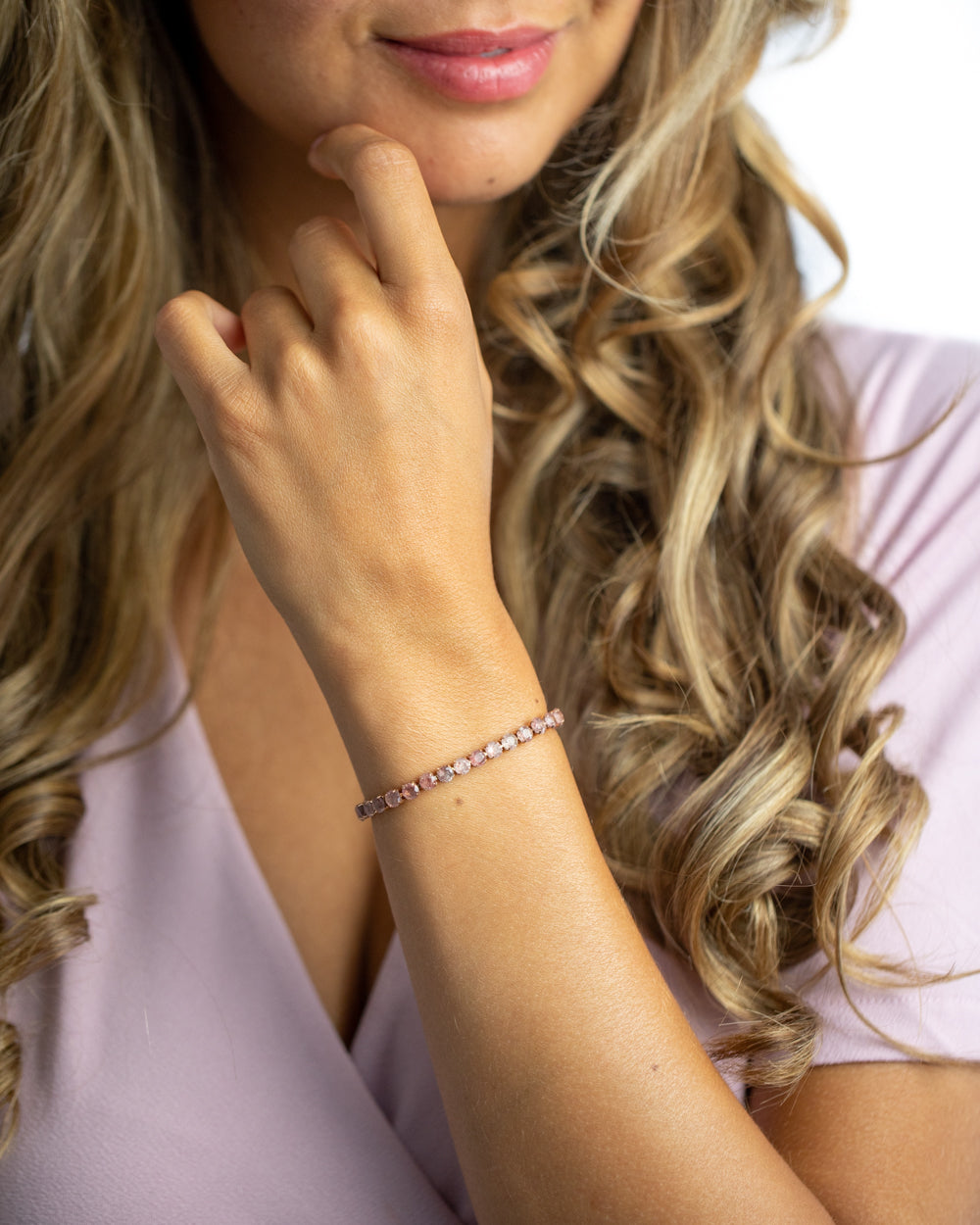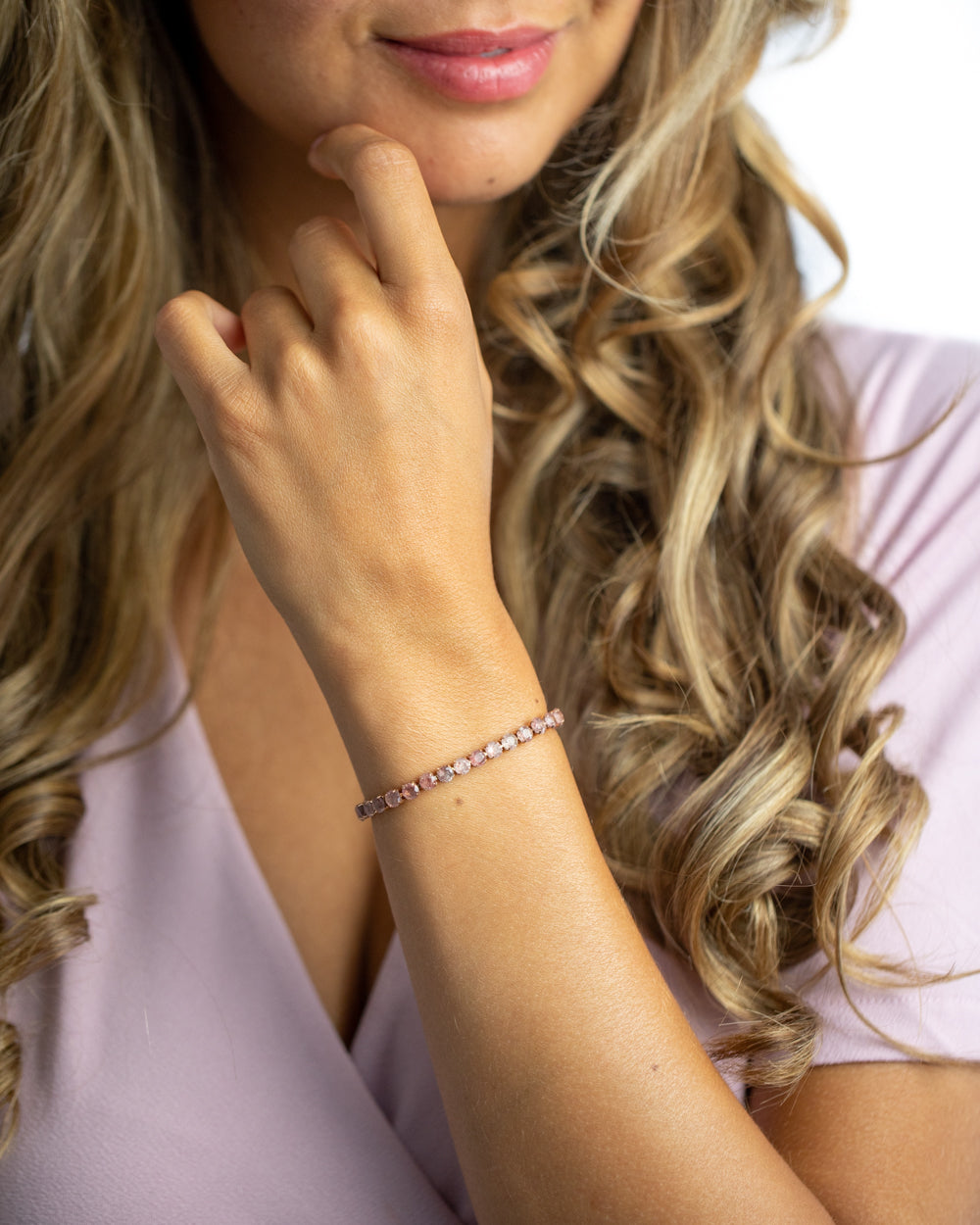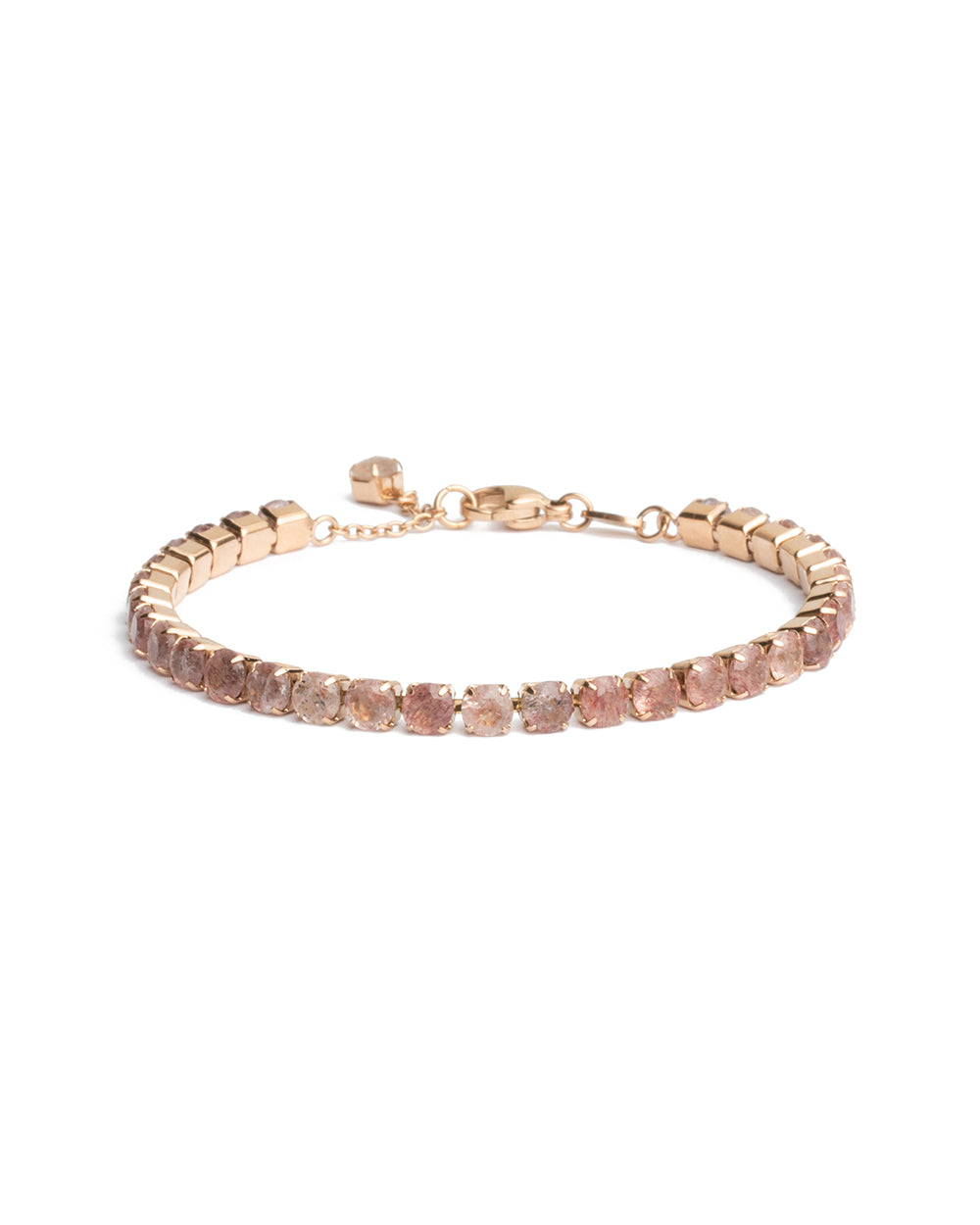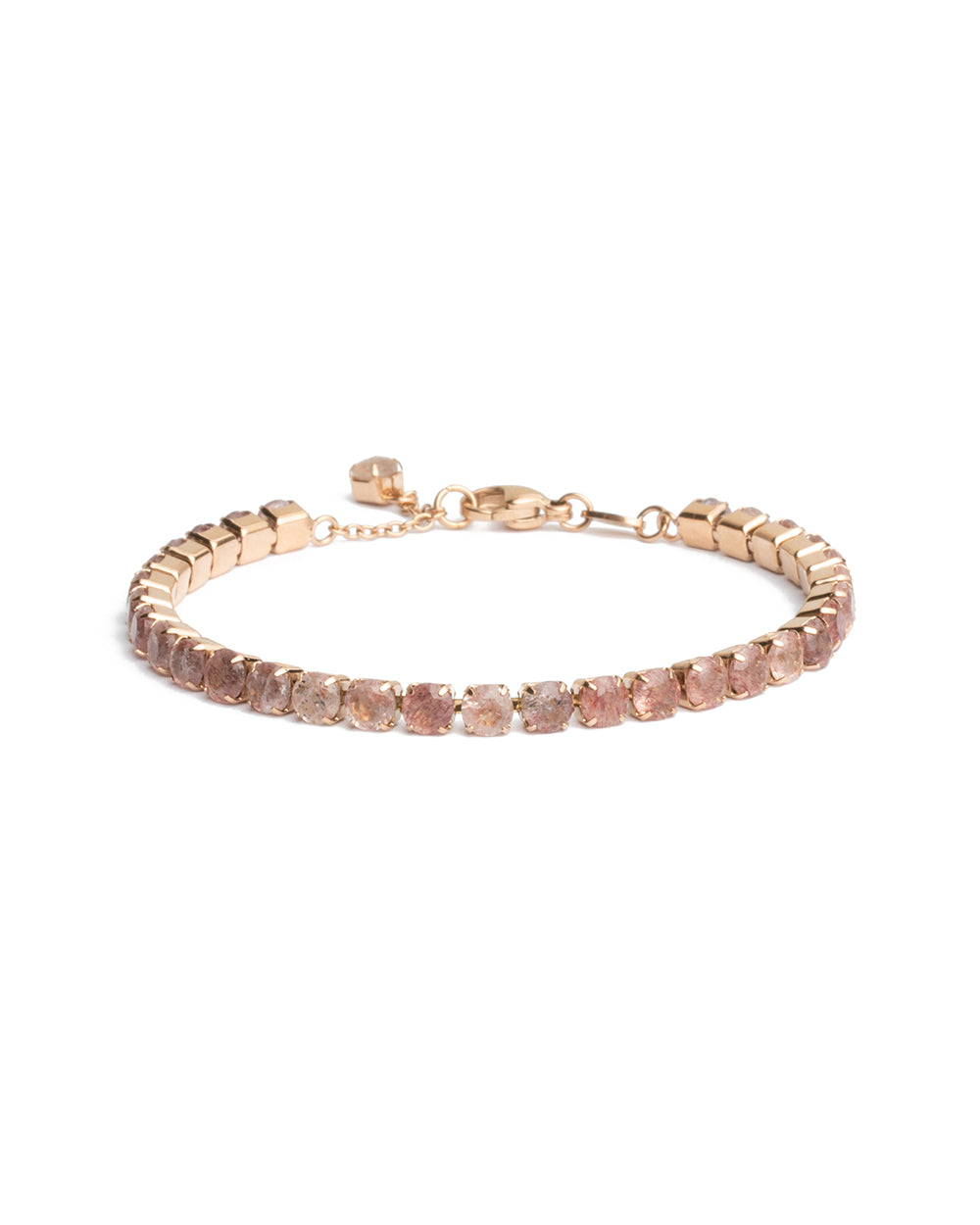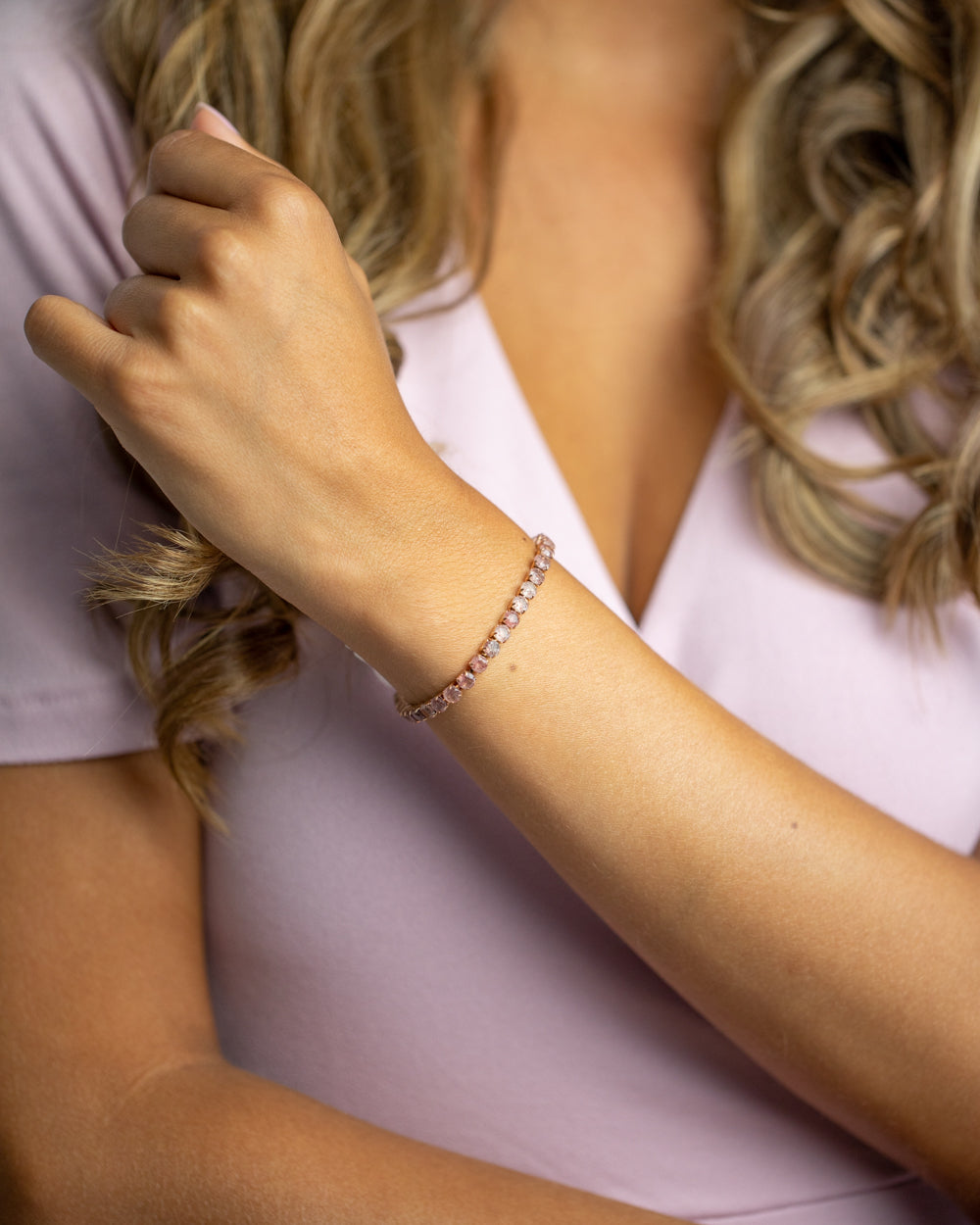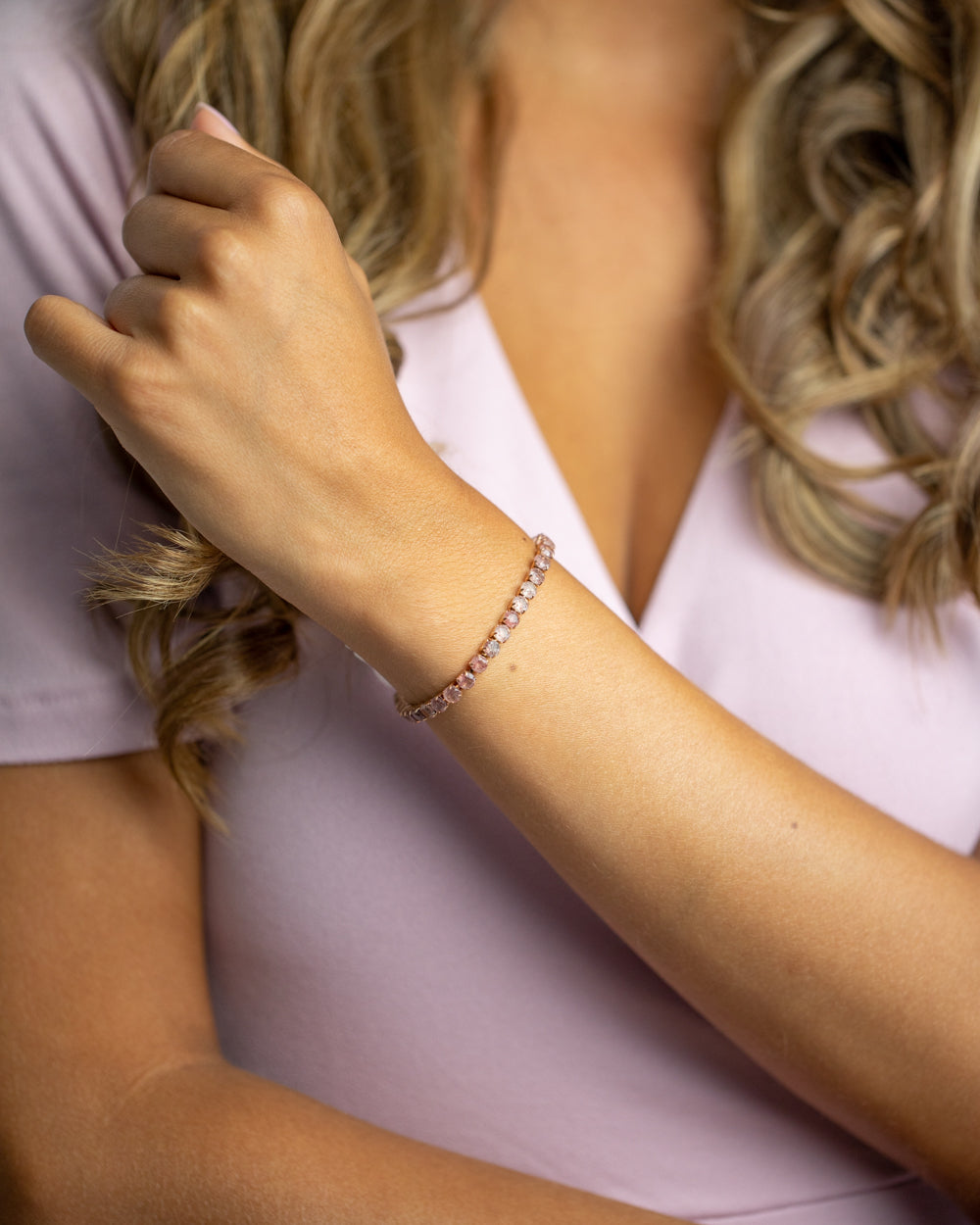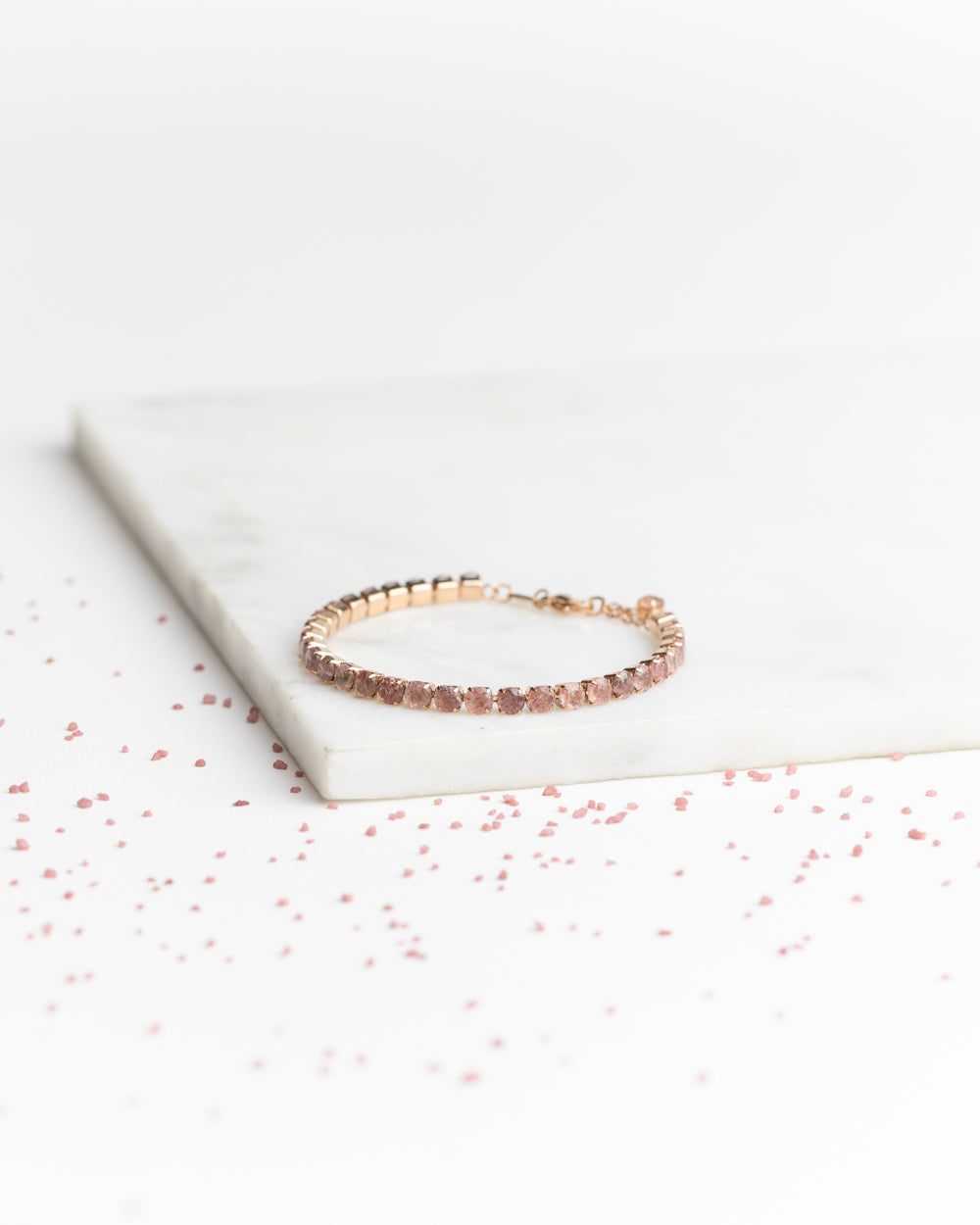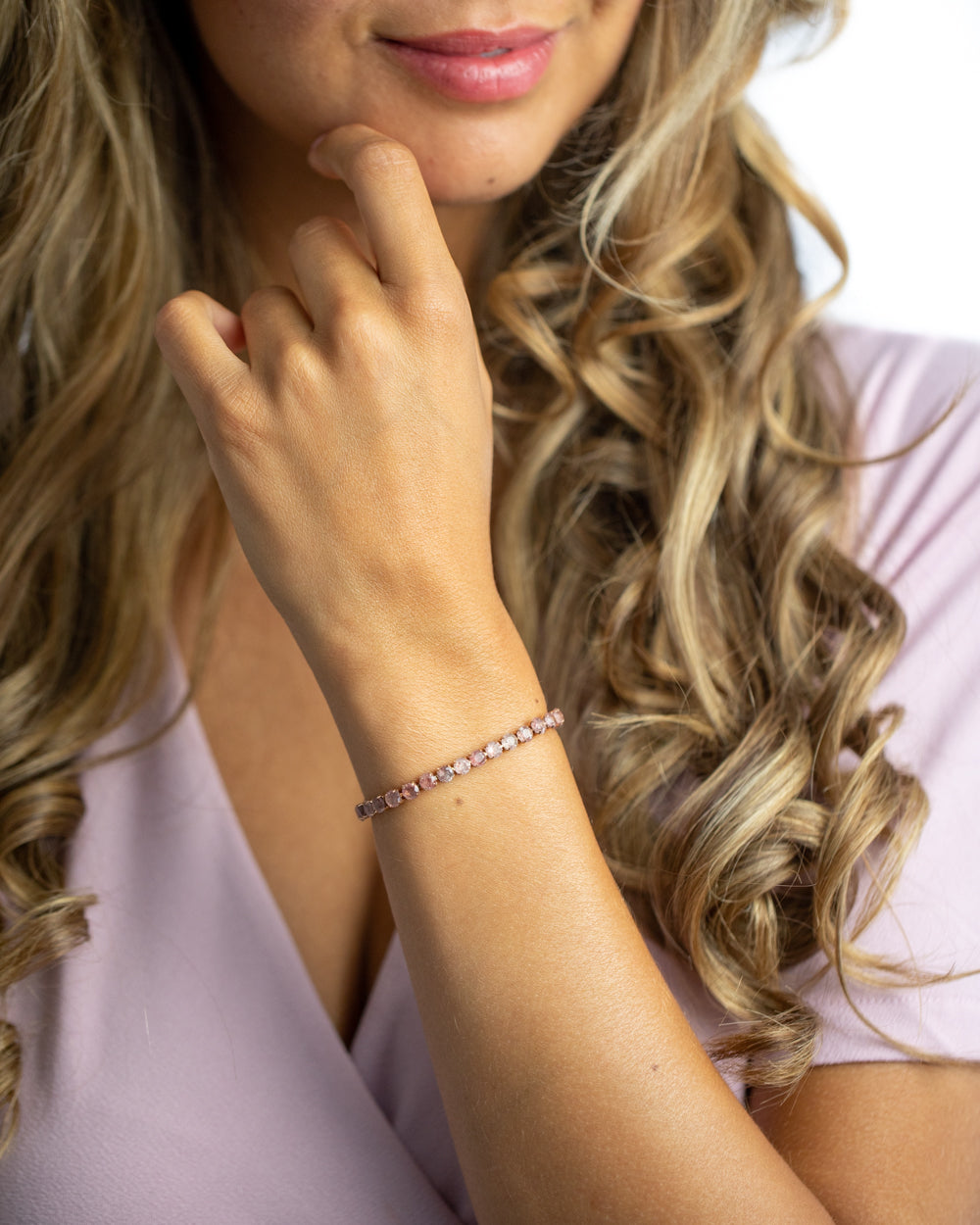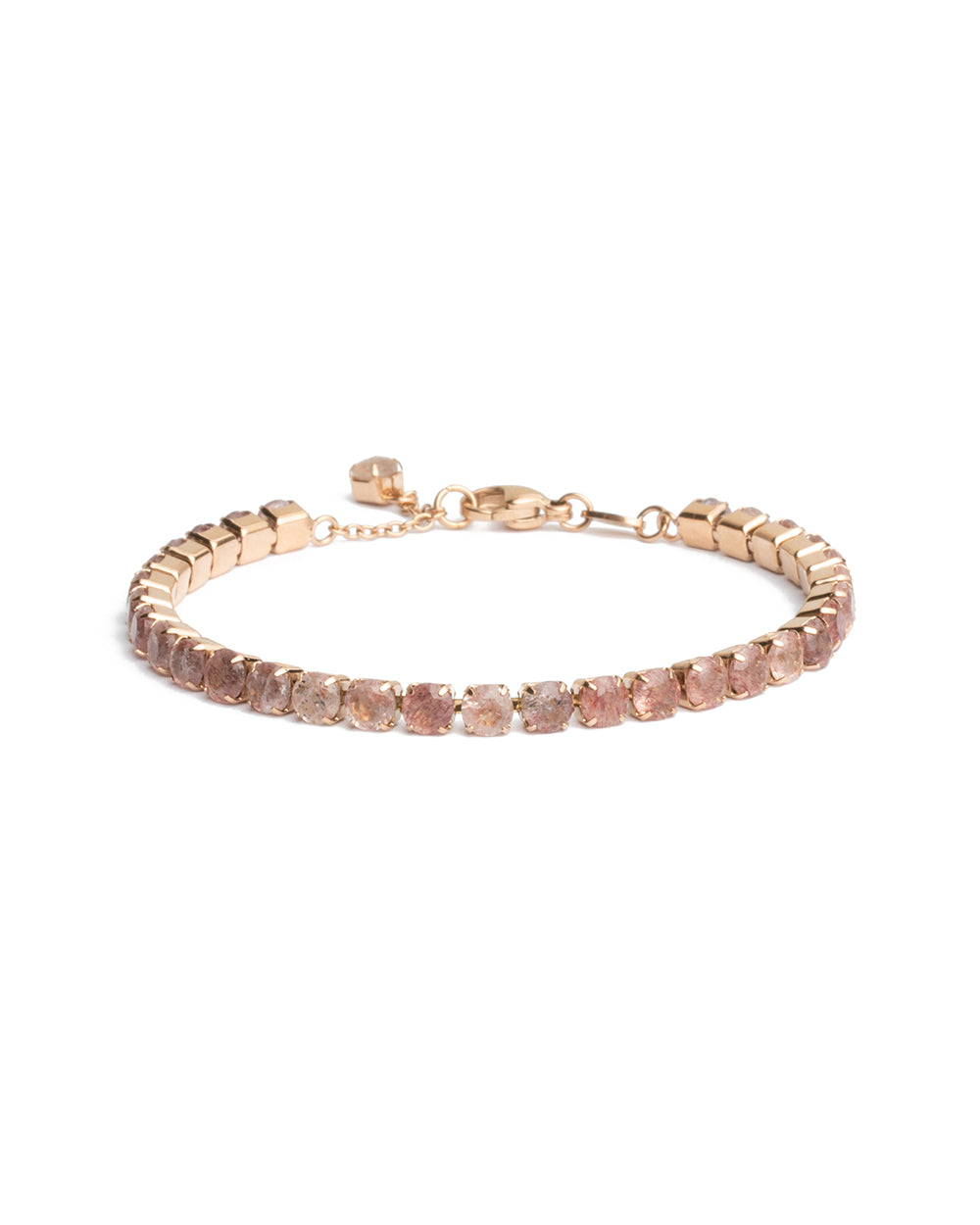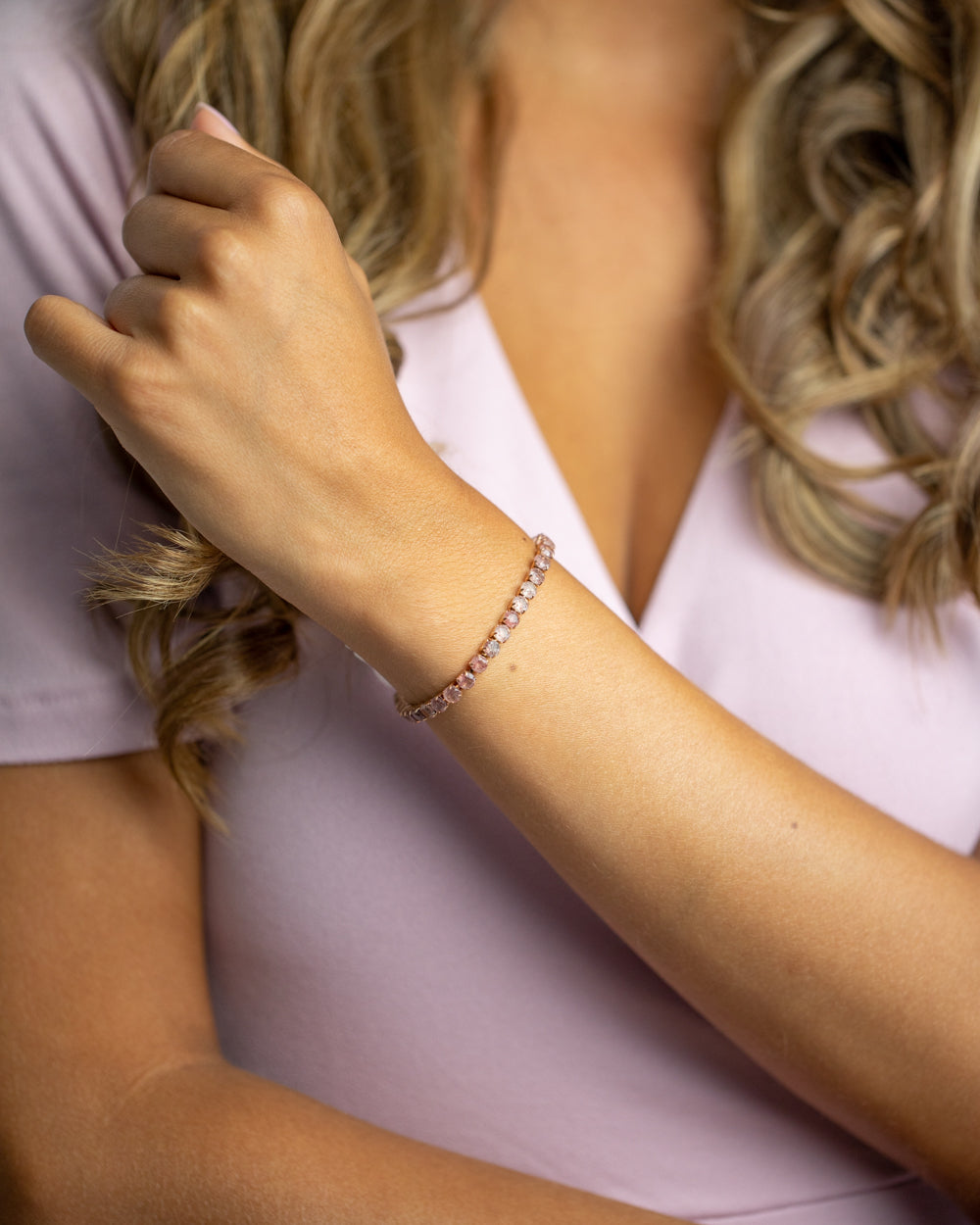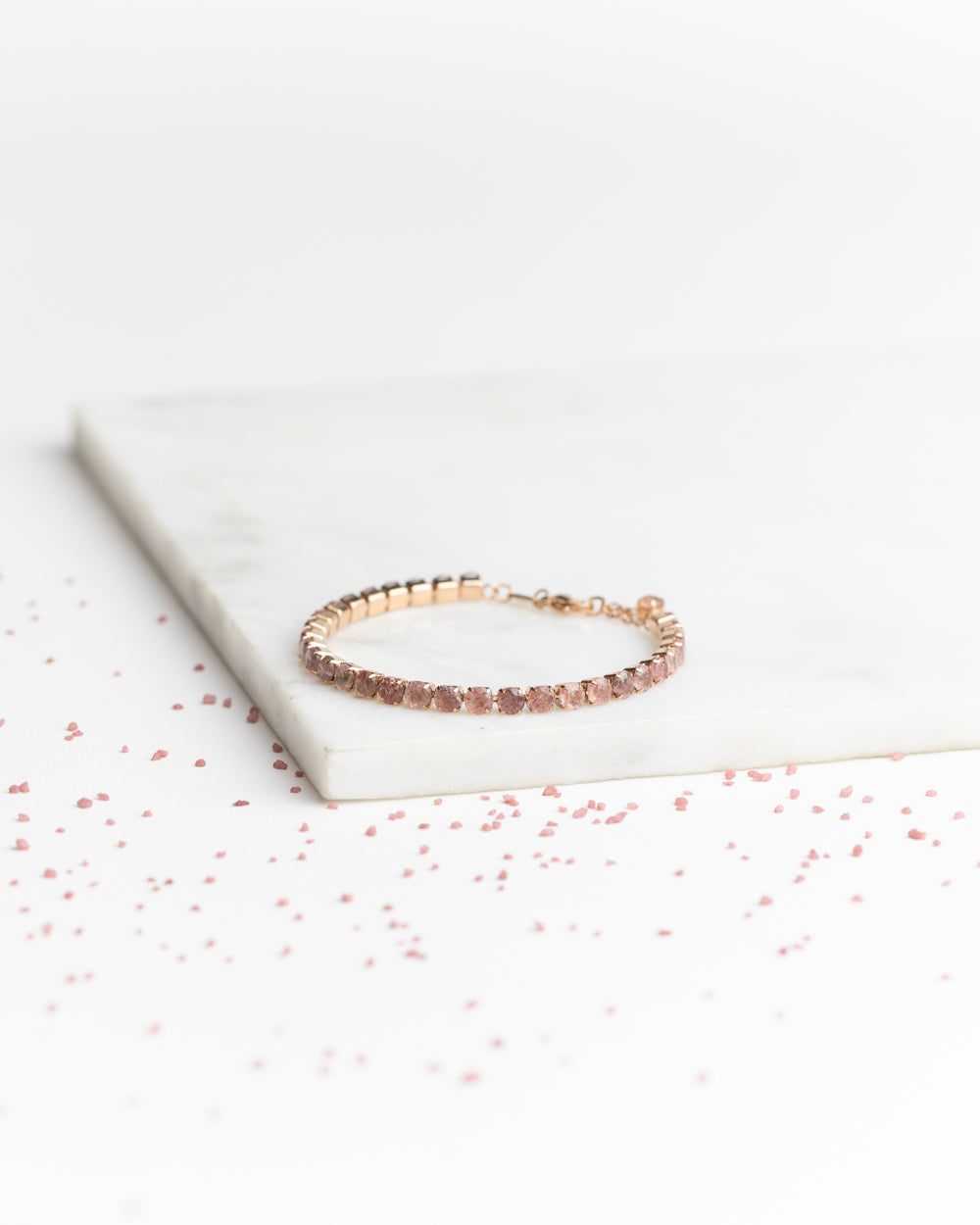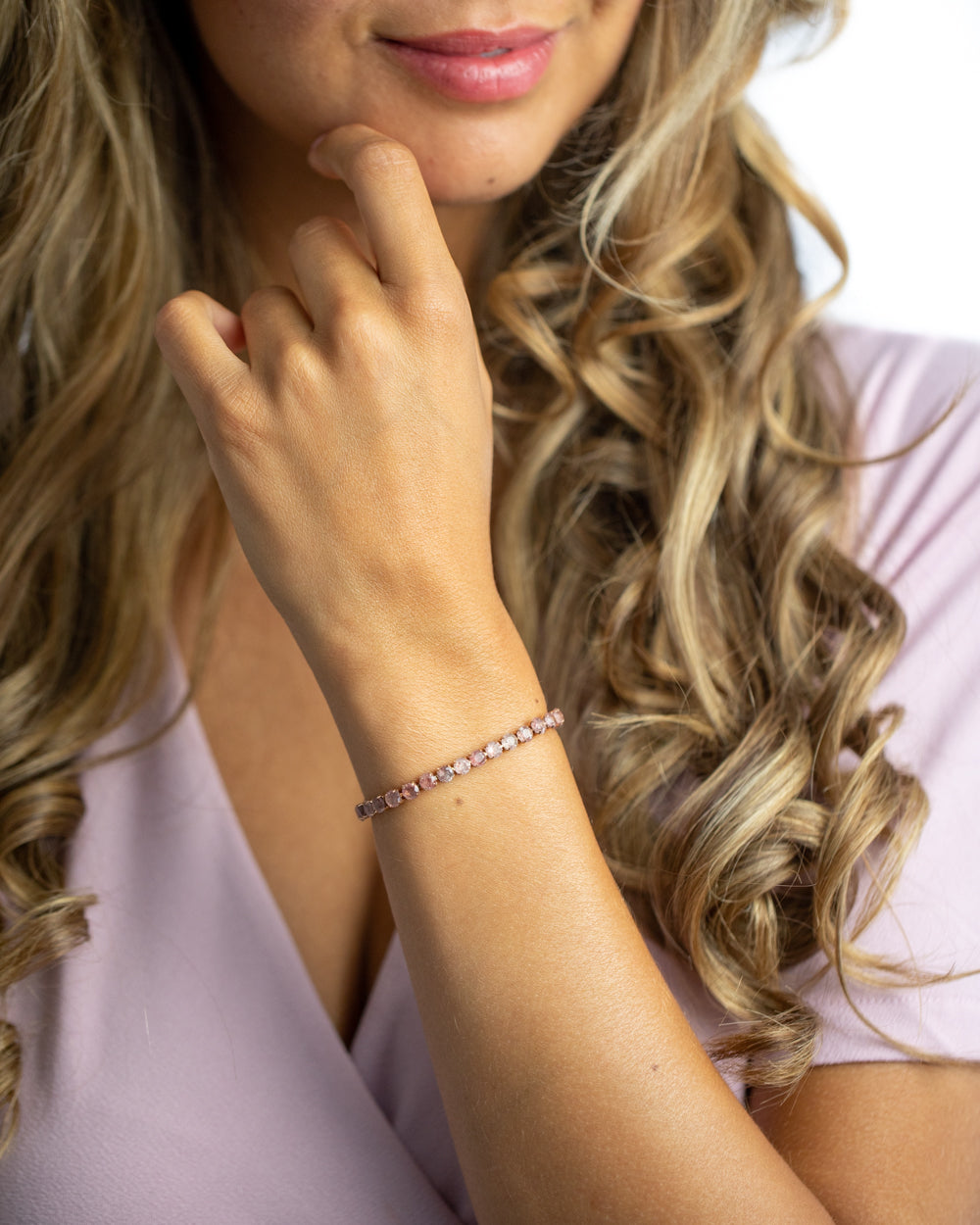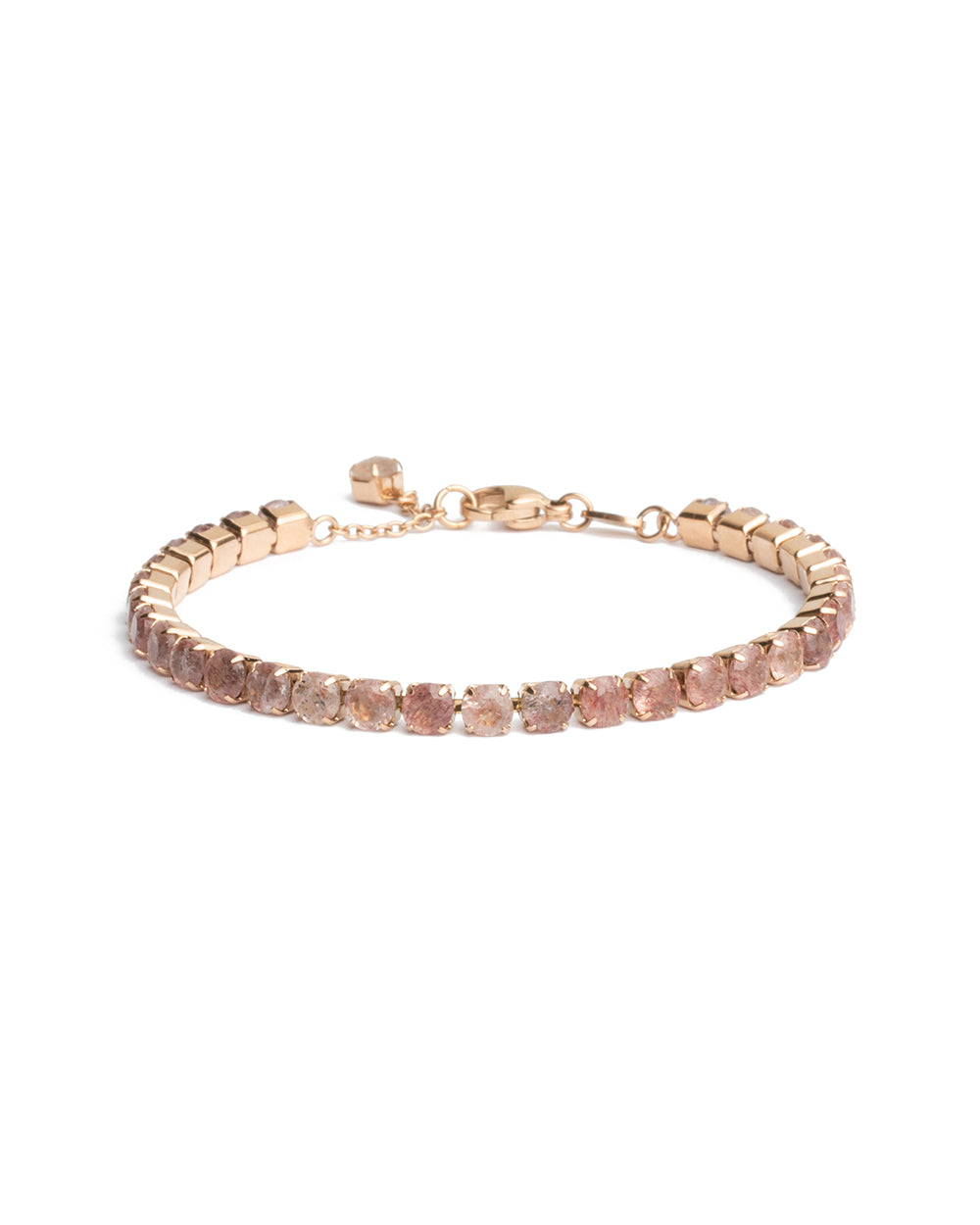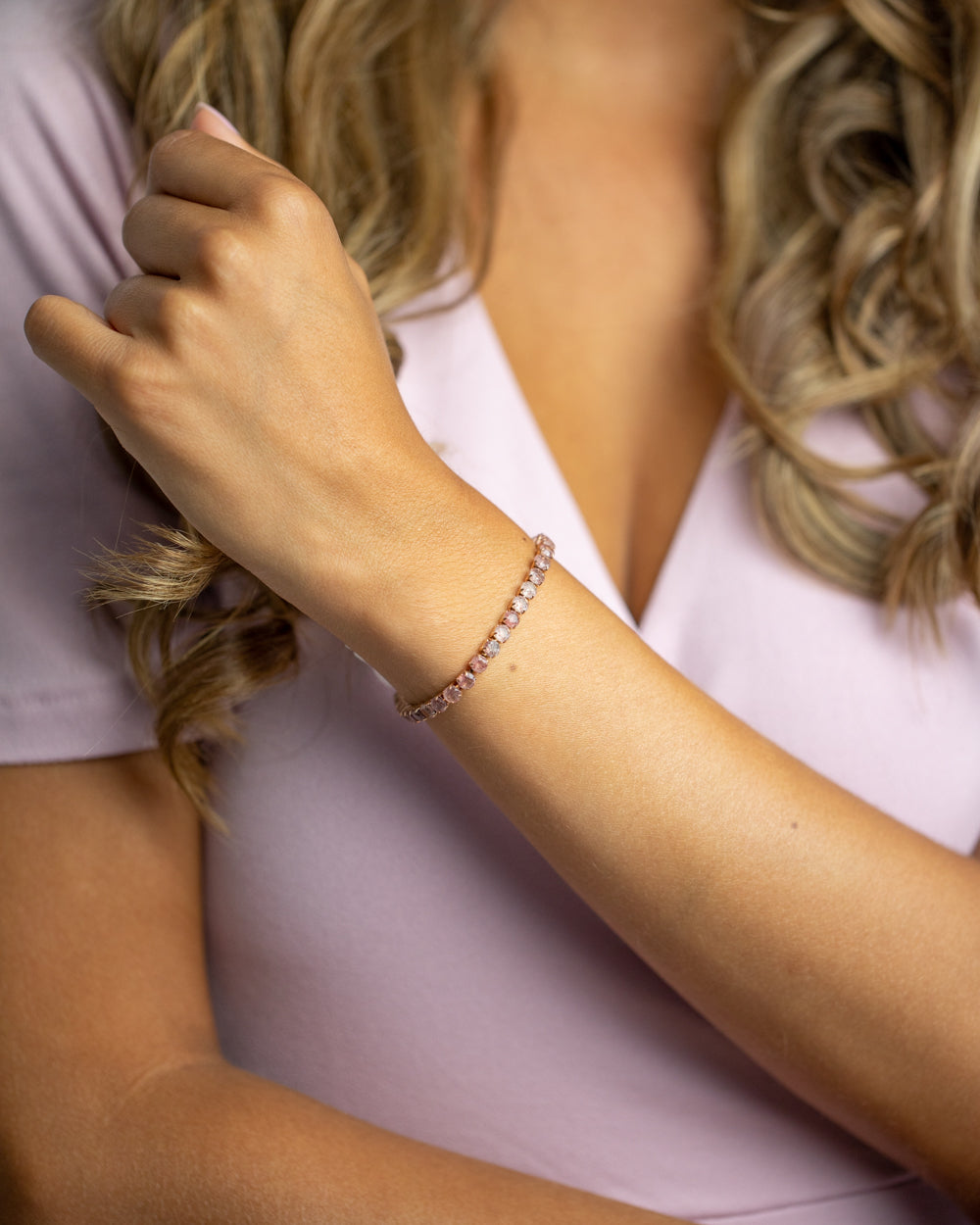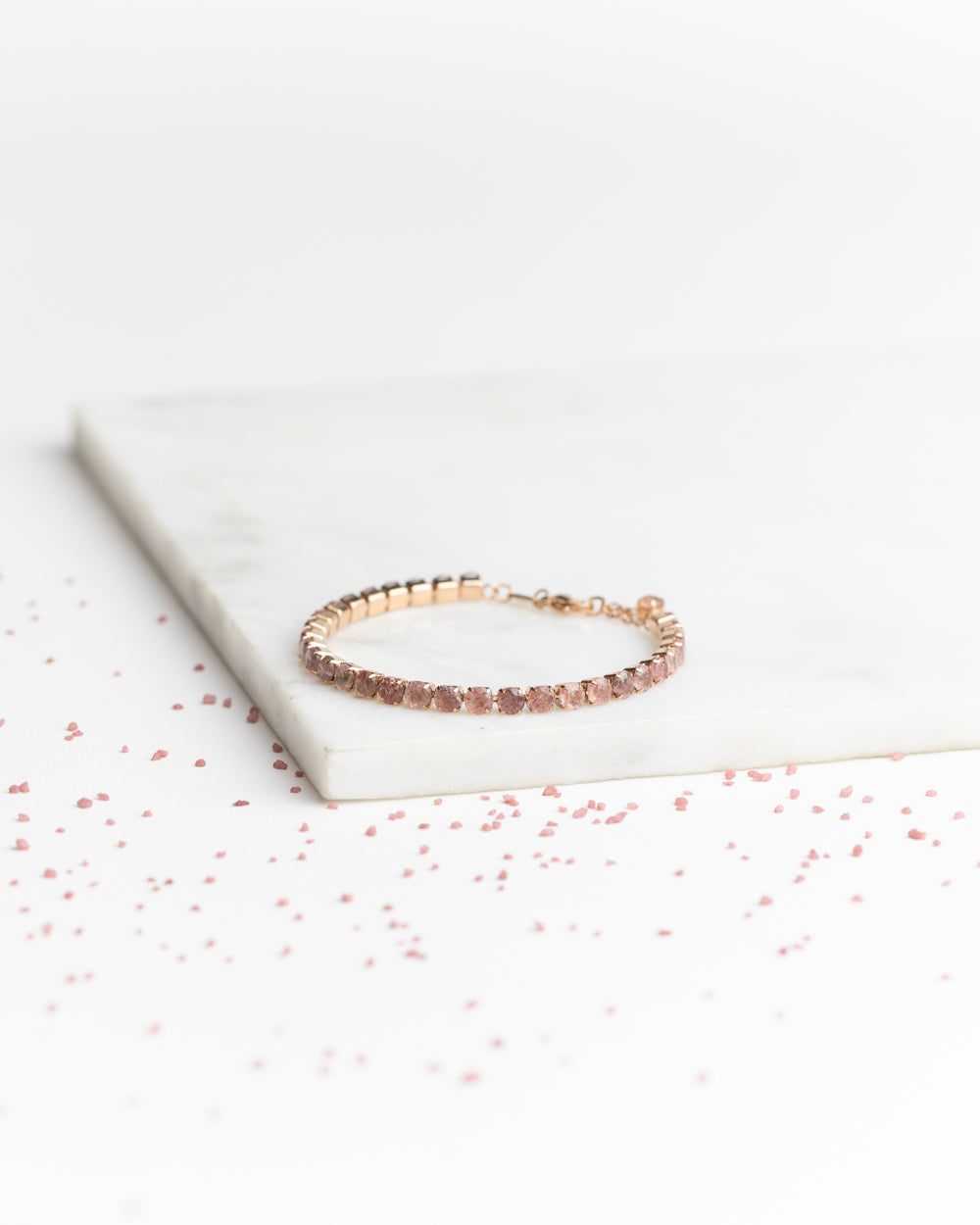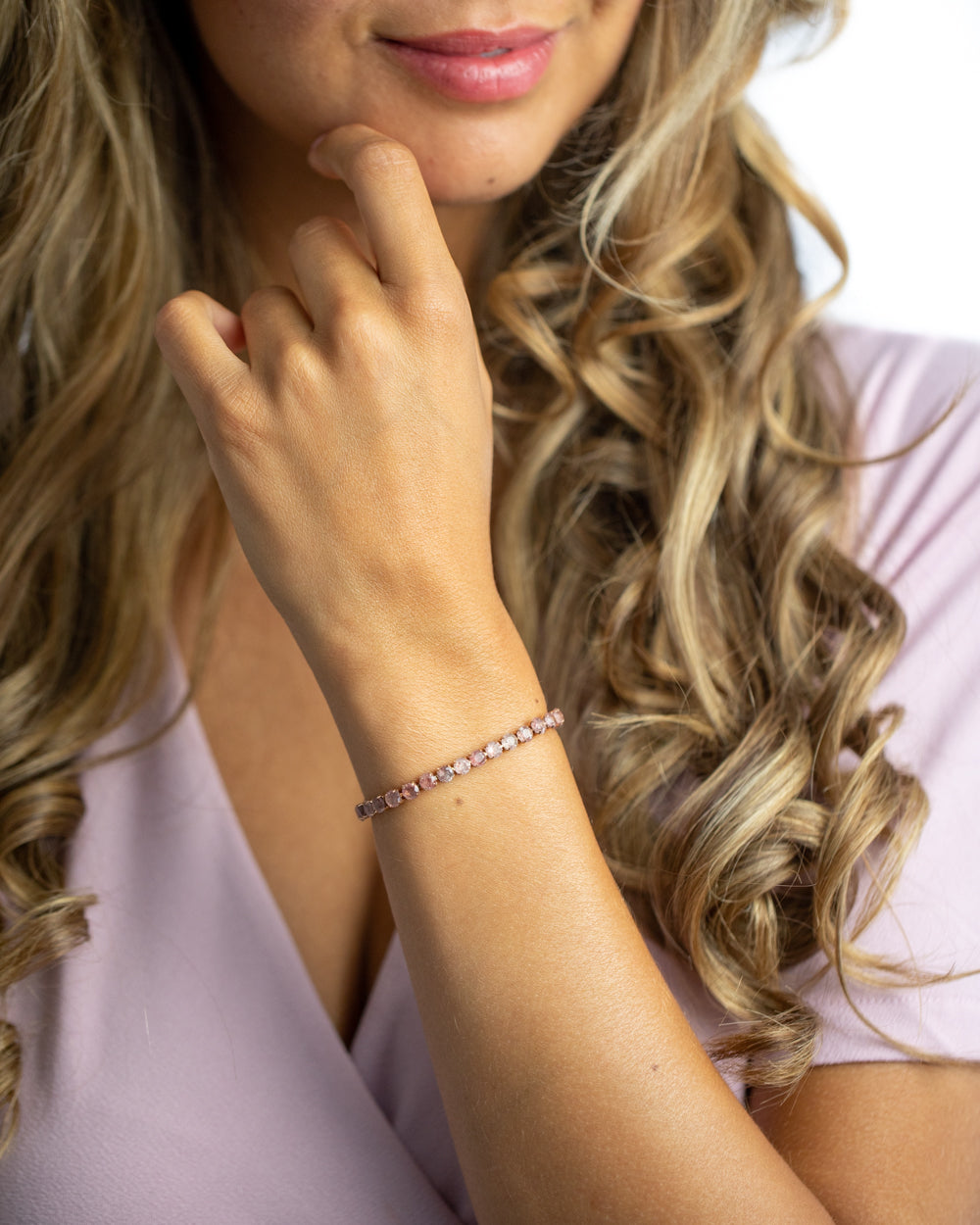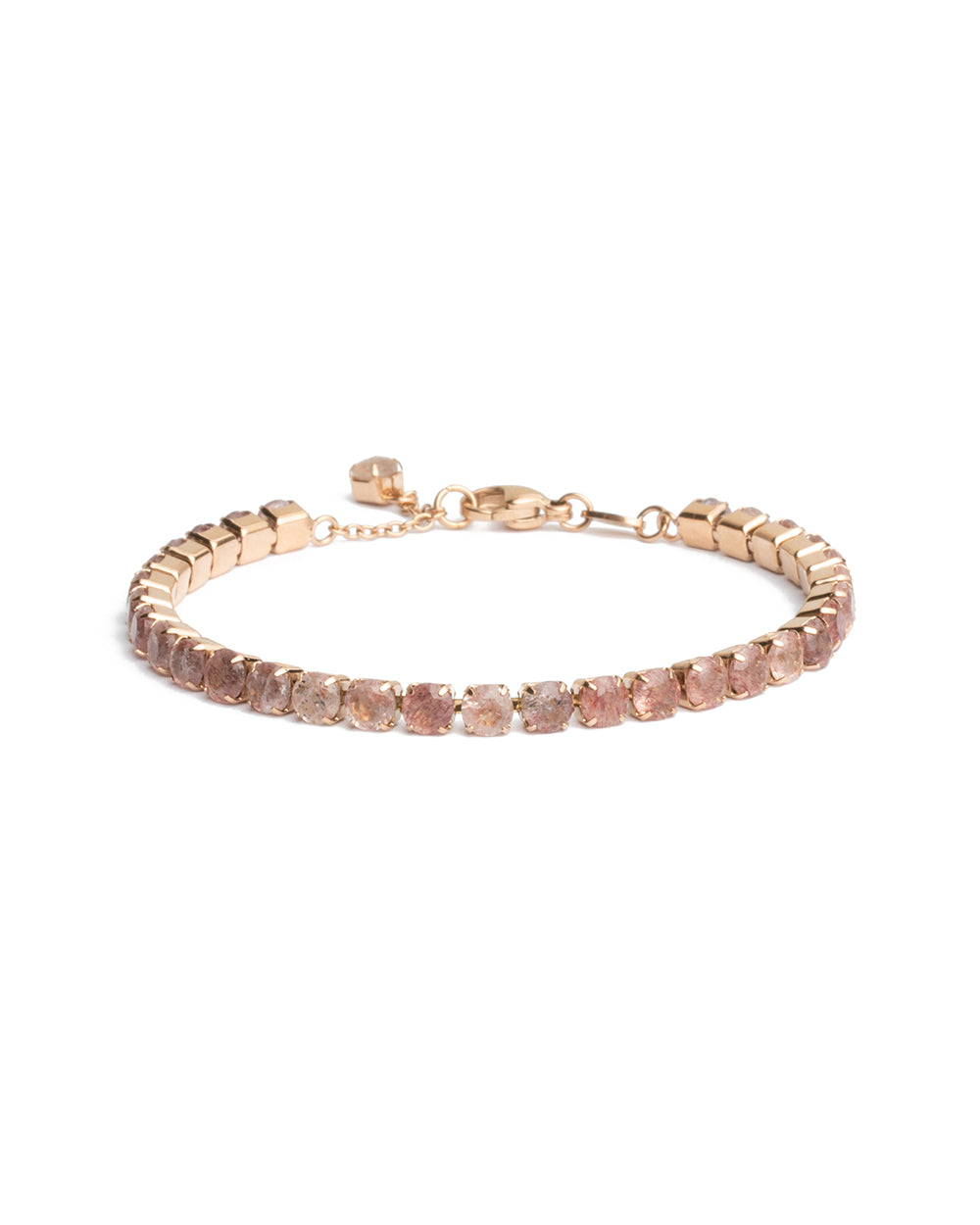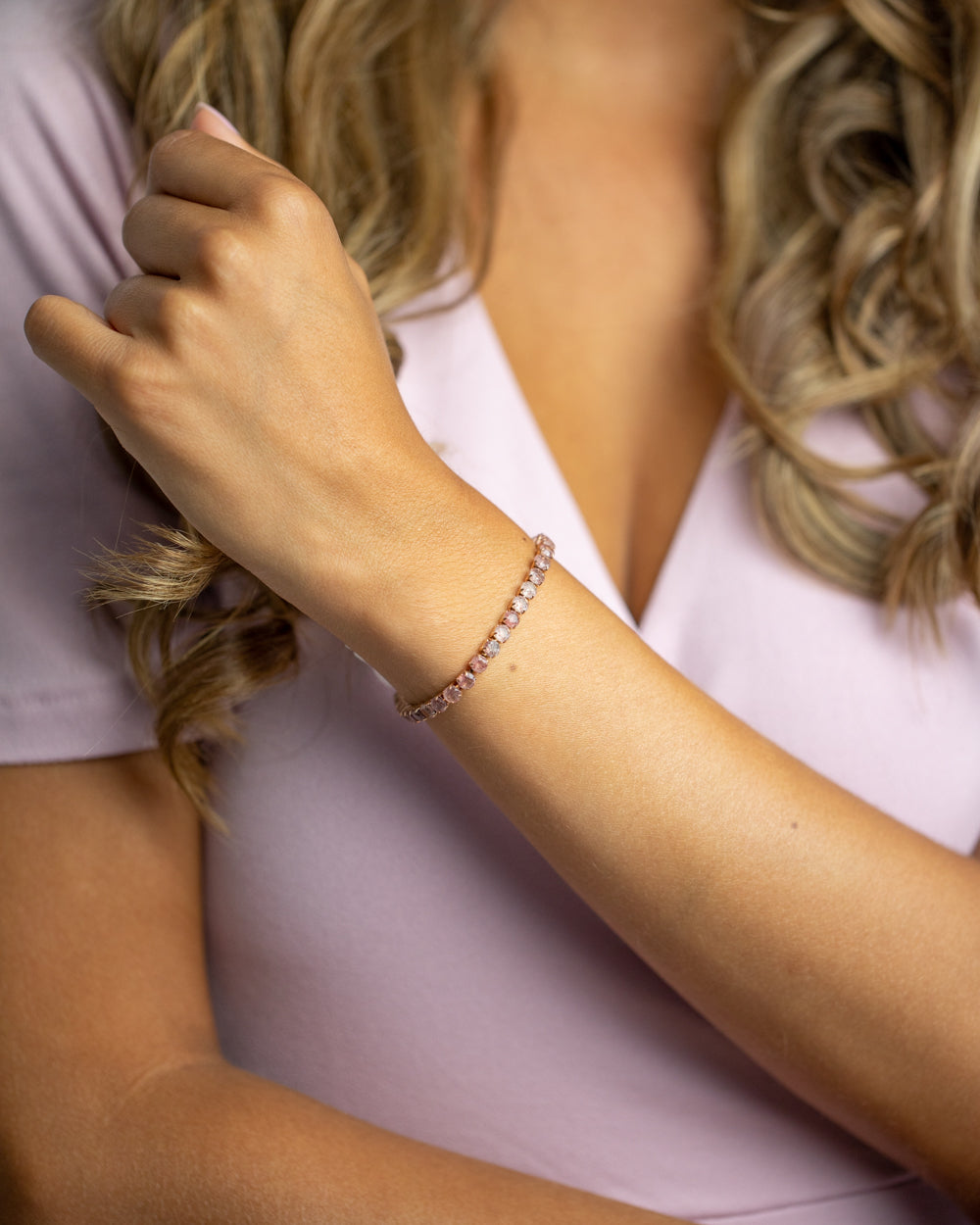 Lena Pink
The Lena Pink is a beautiful tennis bracelet finished with dozens of 2mm Sunstone natural stones. This bracelet takes a lot of time to make because each stone has to be adjusted individually to fit this fine bracelet.

All Didyma jewelry is made from 316L stainless steel in combination with beautiful natural stone. We choose this material because it is very durable, light weight and hypo-allergenic. The colour will not fade over time if you treat it with care!

Sunstone is a beautiful pink gemstone and a favorite among those seeking for positivity. Many people wear it as jewelry or keep it close because they believe in these special meanings:

1. Joy and happiness: Sunstone is often associated with happiness and positivity. Its golden or reddish-brown sparkle is said to evoke the warmth and energy of the sun, promoting a sense of optimism.

2. Creativity: this stone is believed to enhance creativity and empower the wearer to pursue their goals and dreams with confidence. It's often used by artists, entrepreneurs, and those seeking motivation in their endeavors.

3. Give energy: In some spiritual practices, sunstone is associated with personal power, self-esteem, and confidence.

Lena is a Greek name that means "light" or "torch", and is also associated with the Greek goddess of the moon, Selene. It is a popular name in Greece and other countries, and has variations in other languages, such as Elena or Helena. Lena can also refer to the Lena River in Siberia, one of the longest rivers in the world.