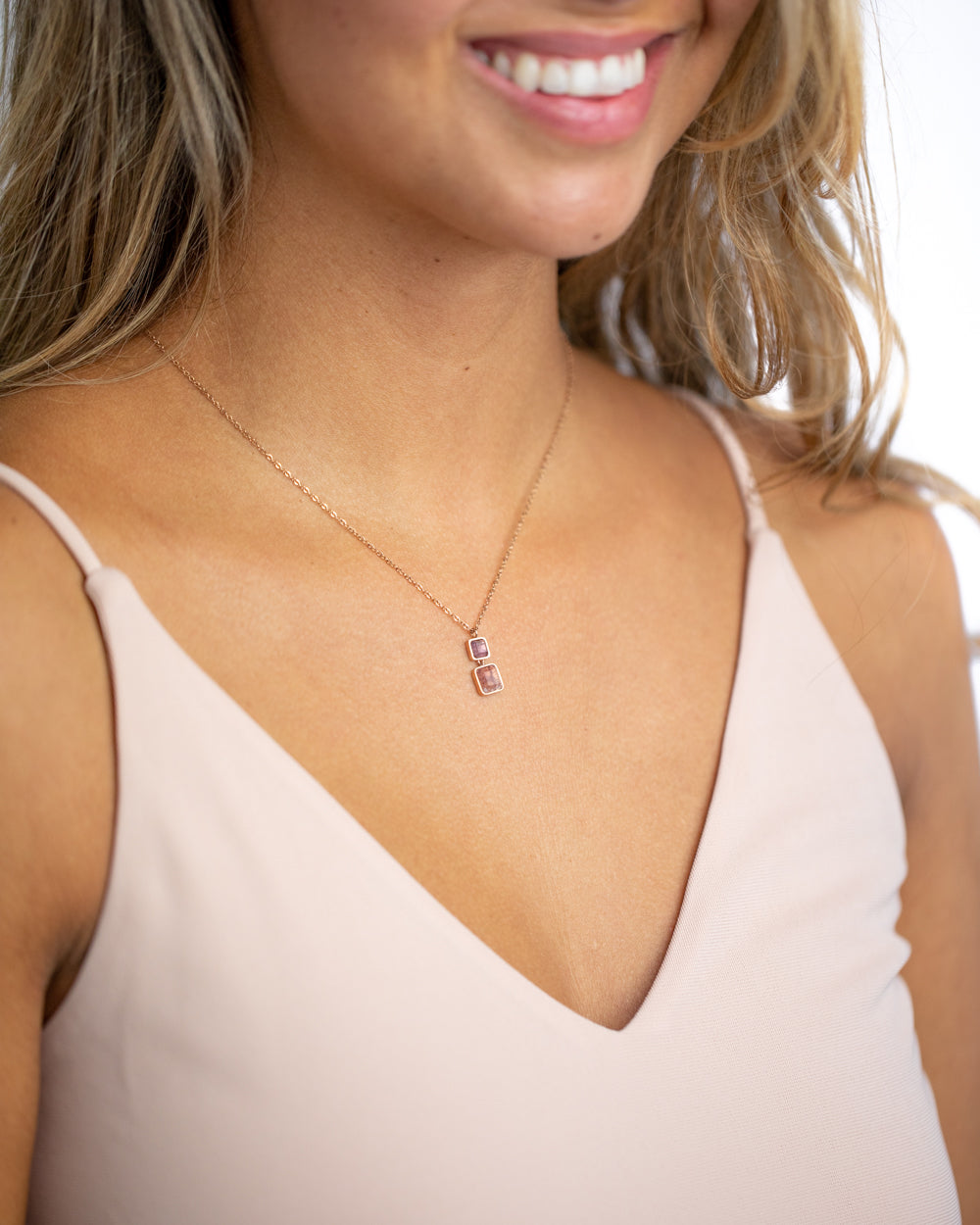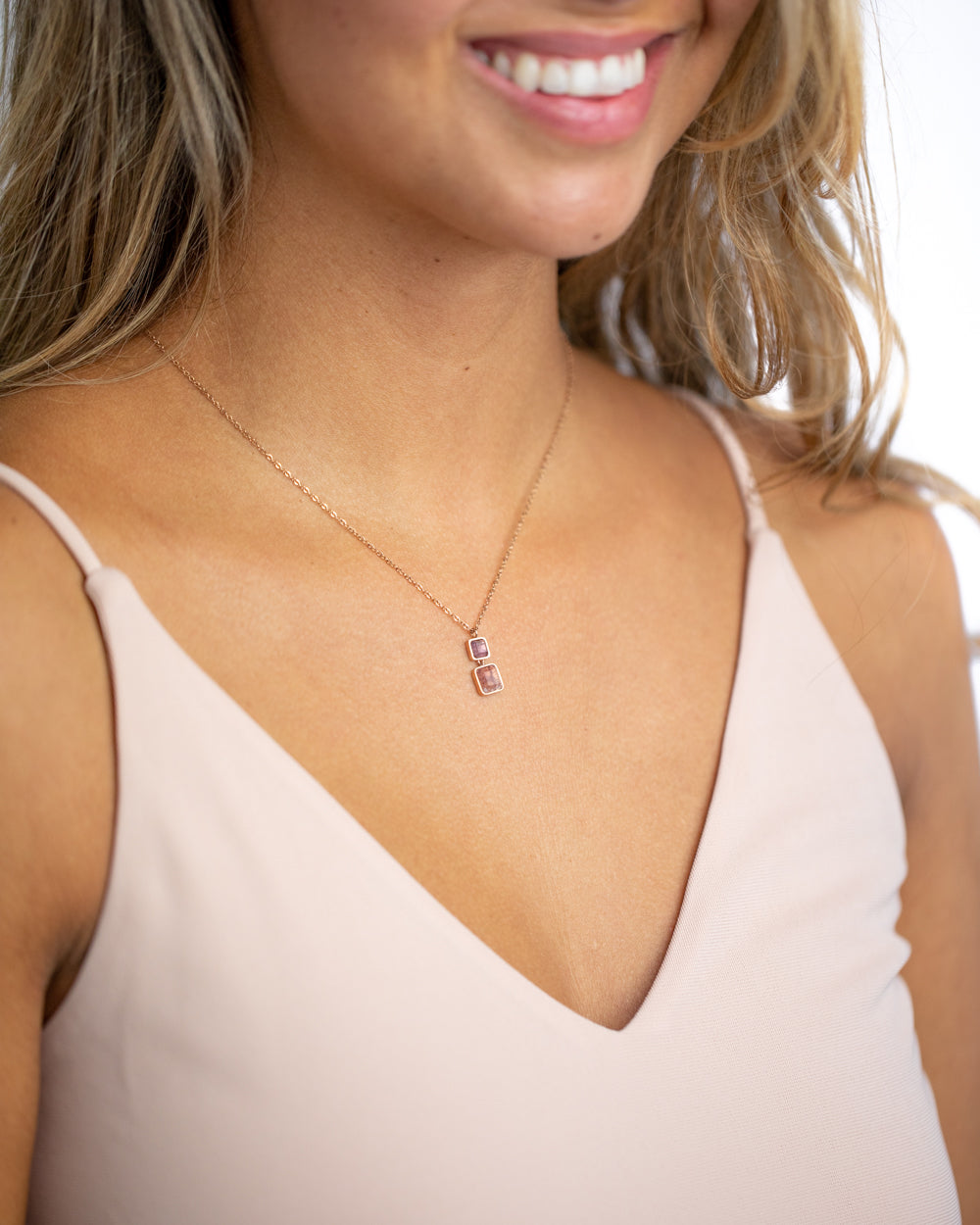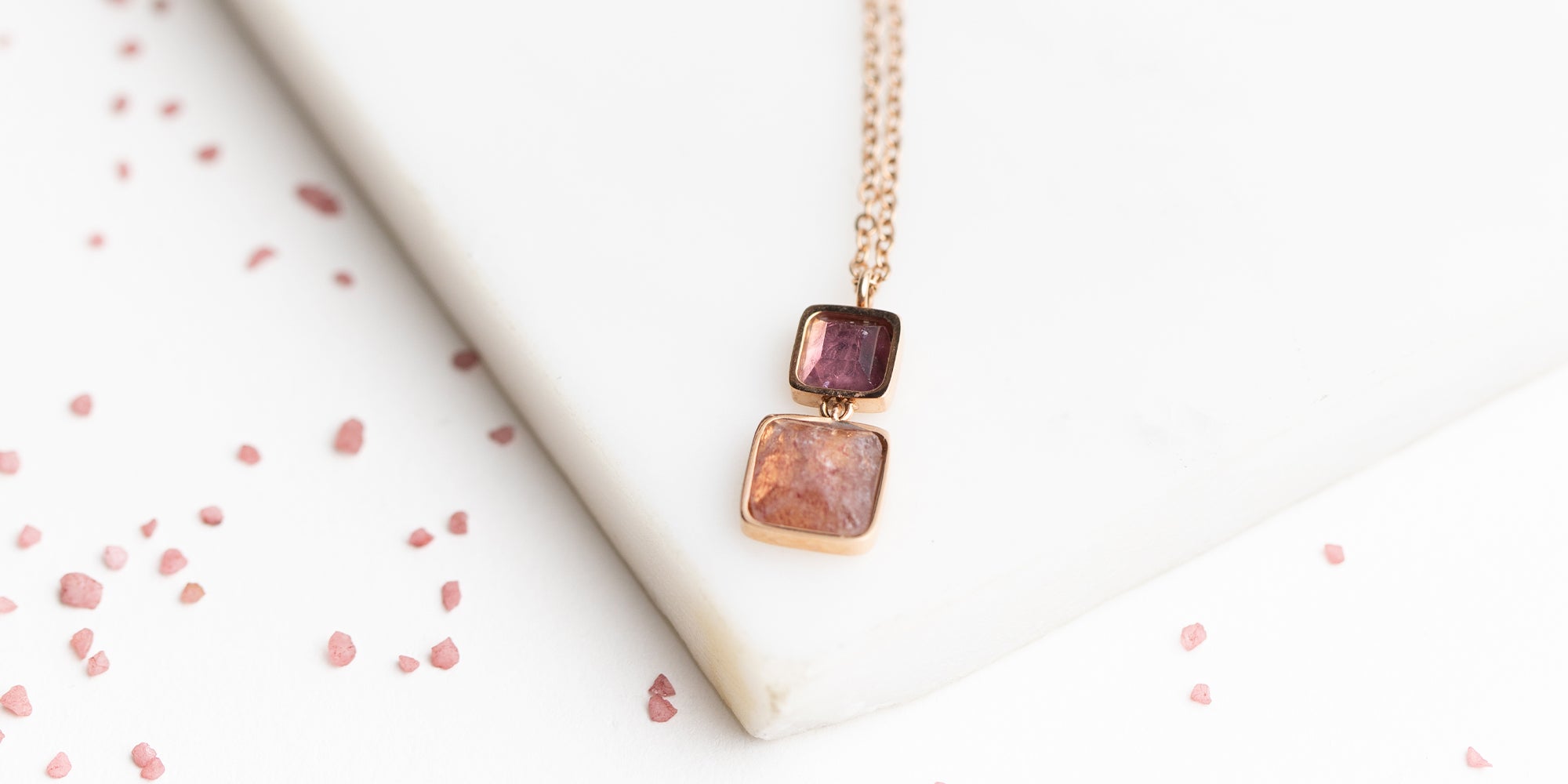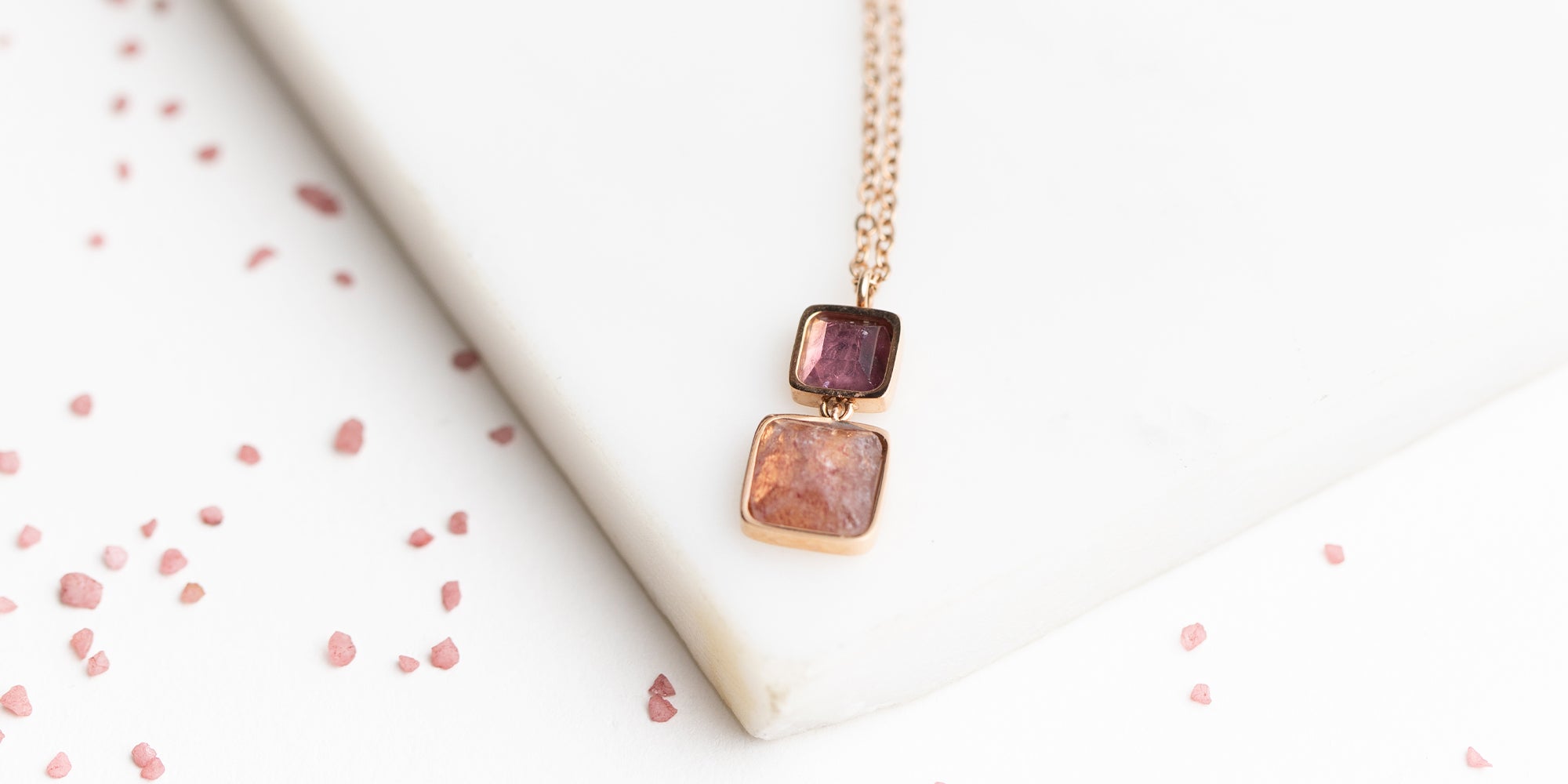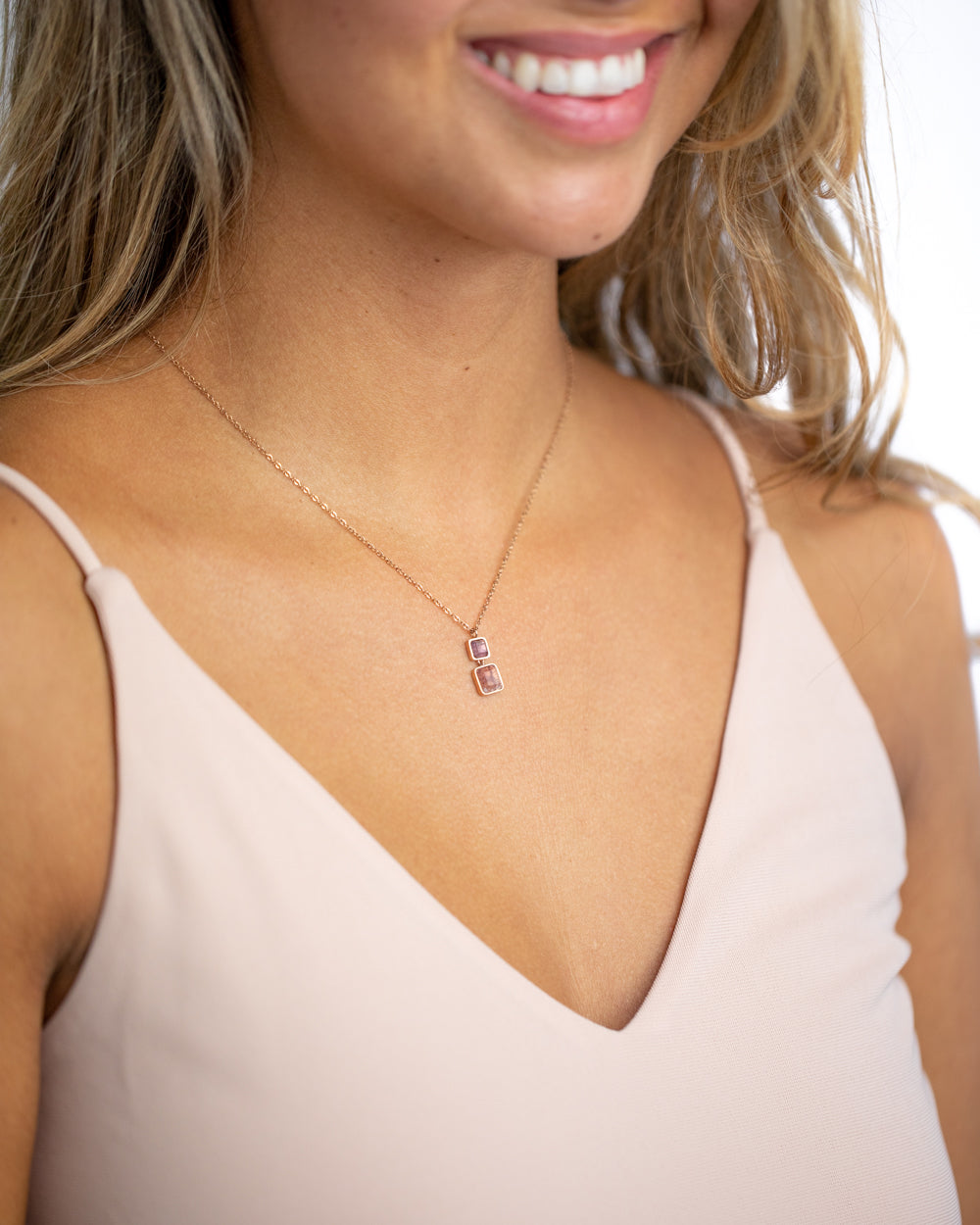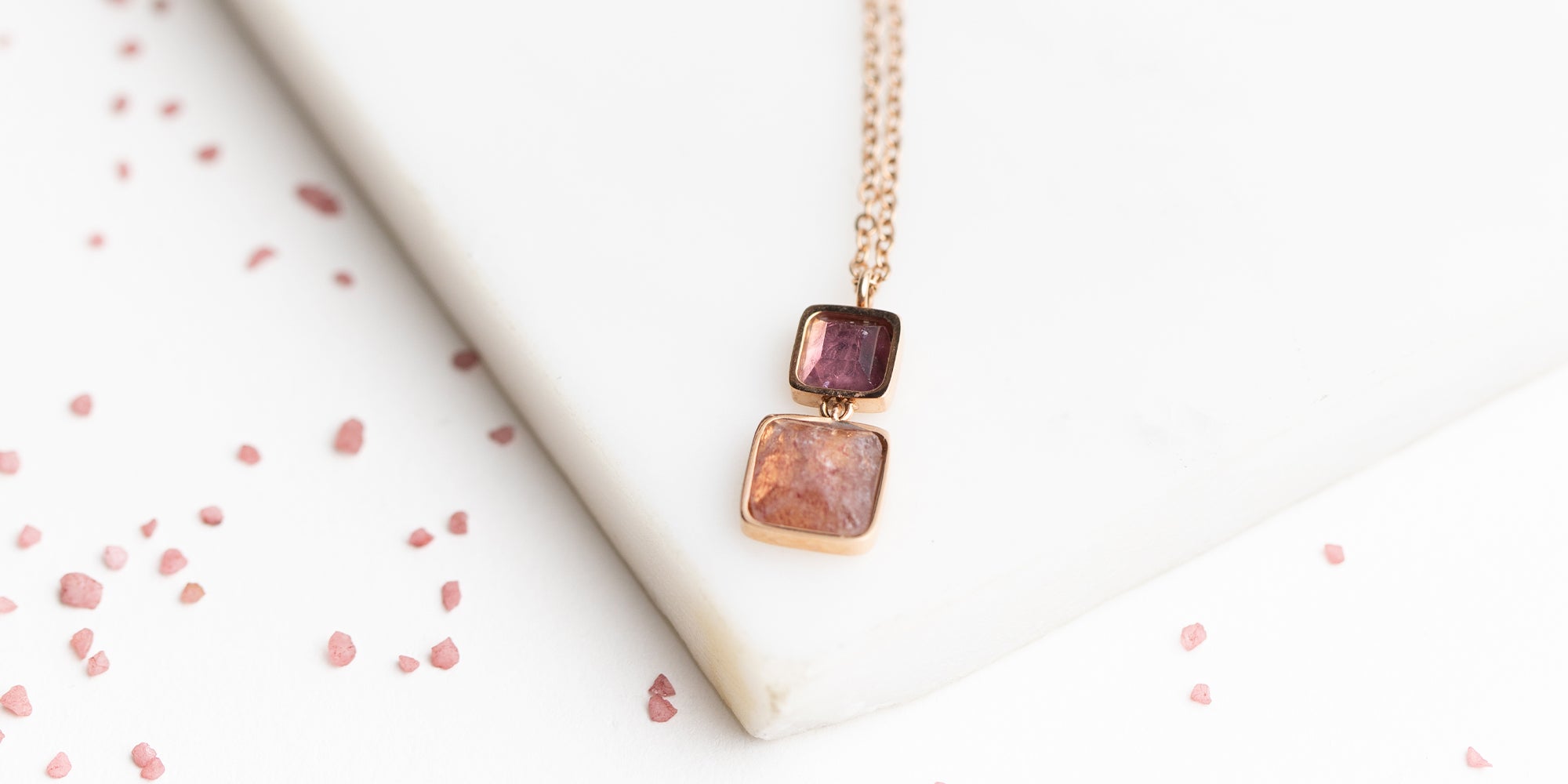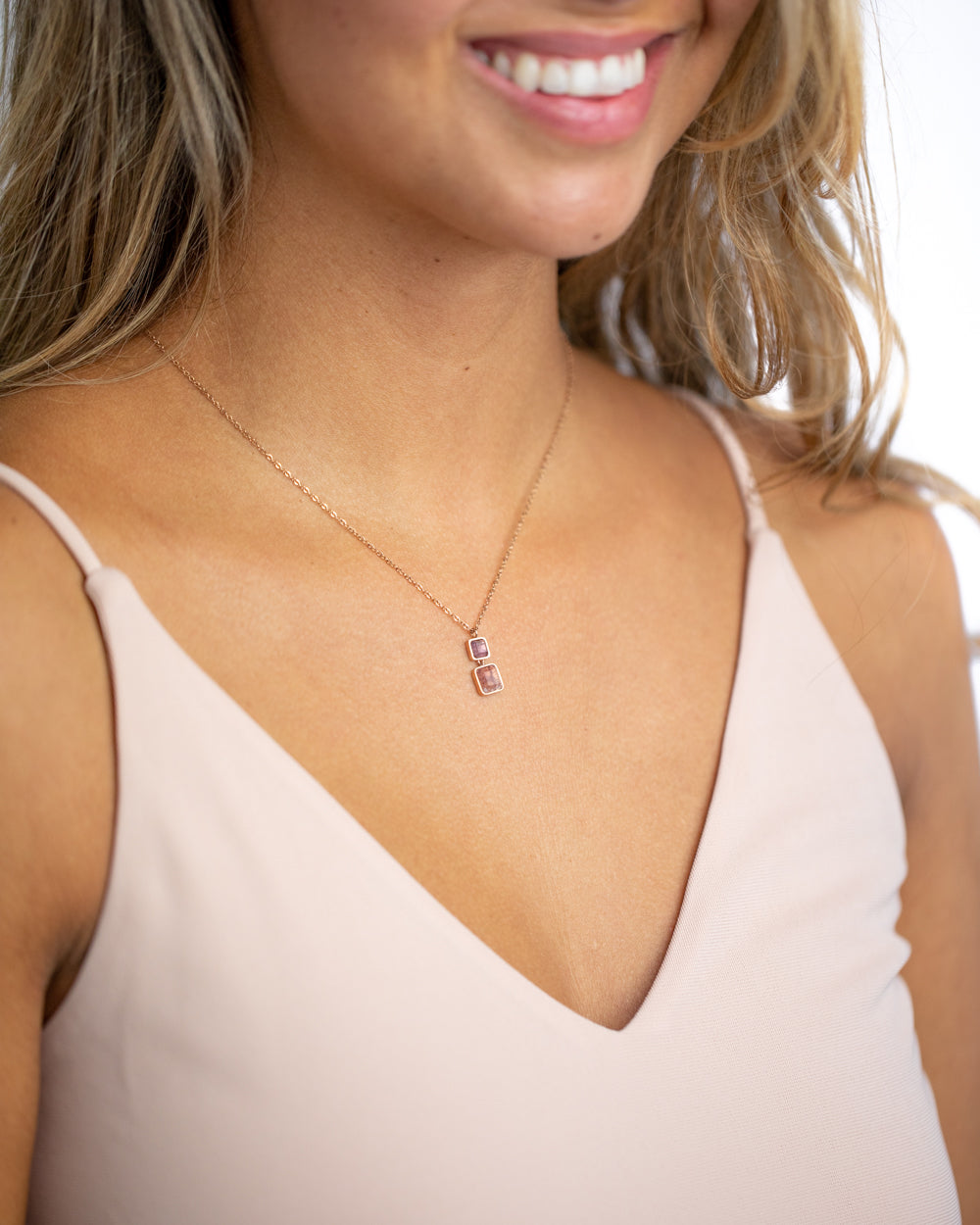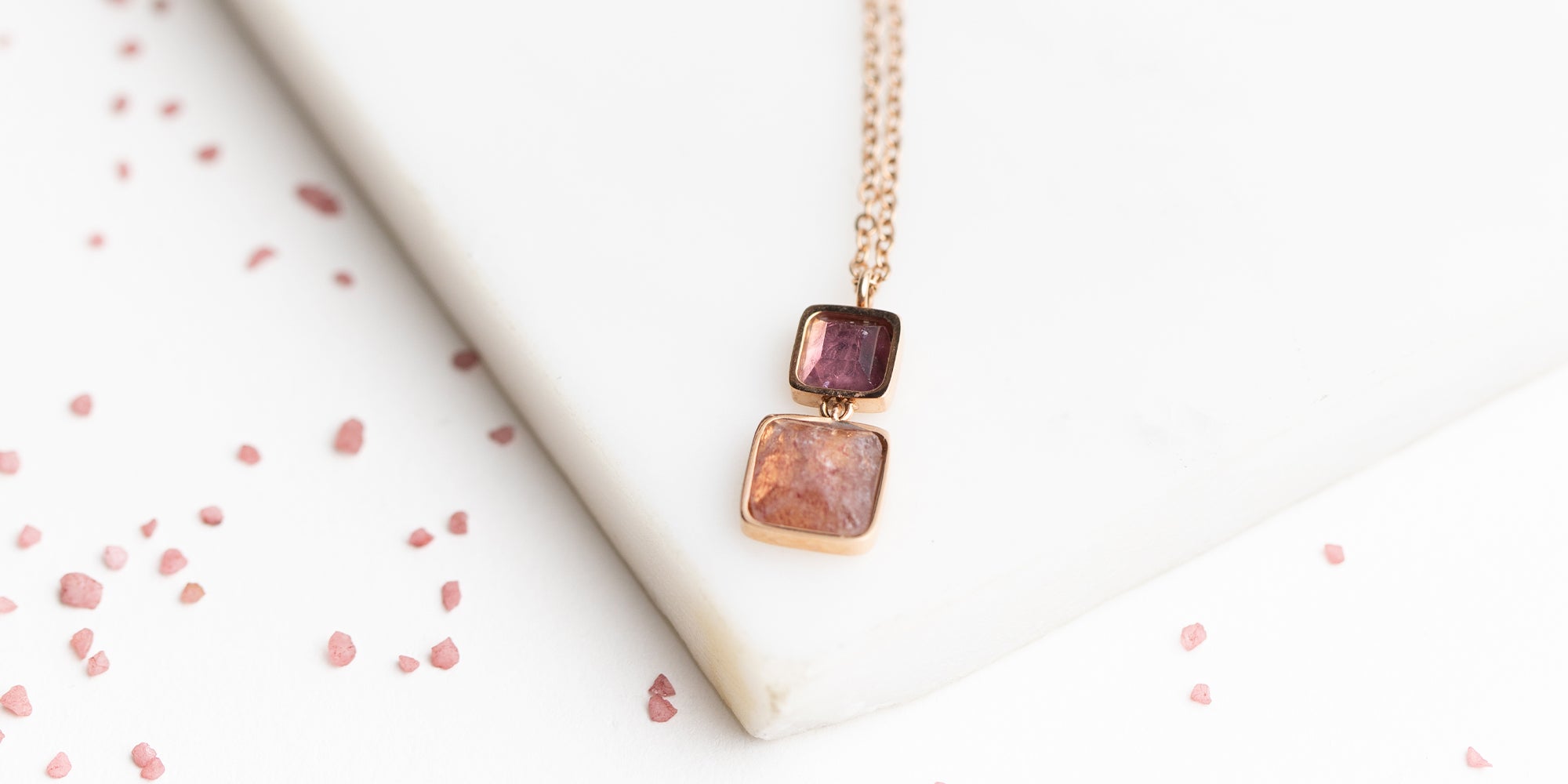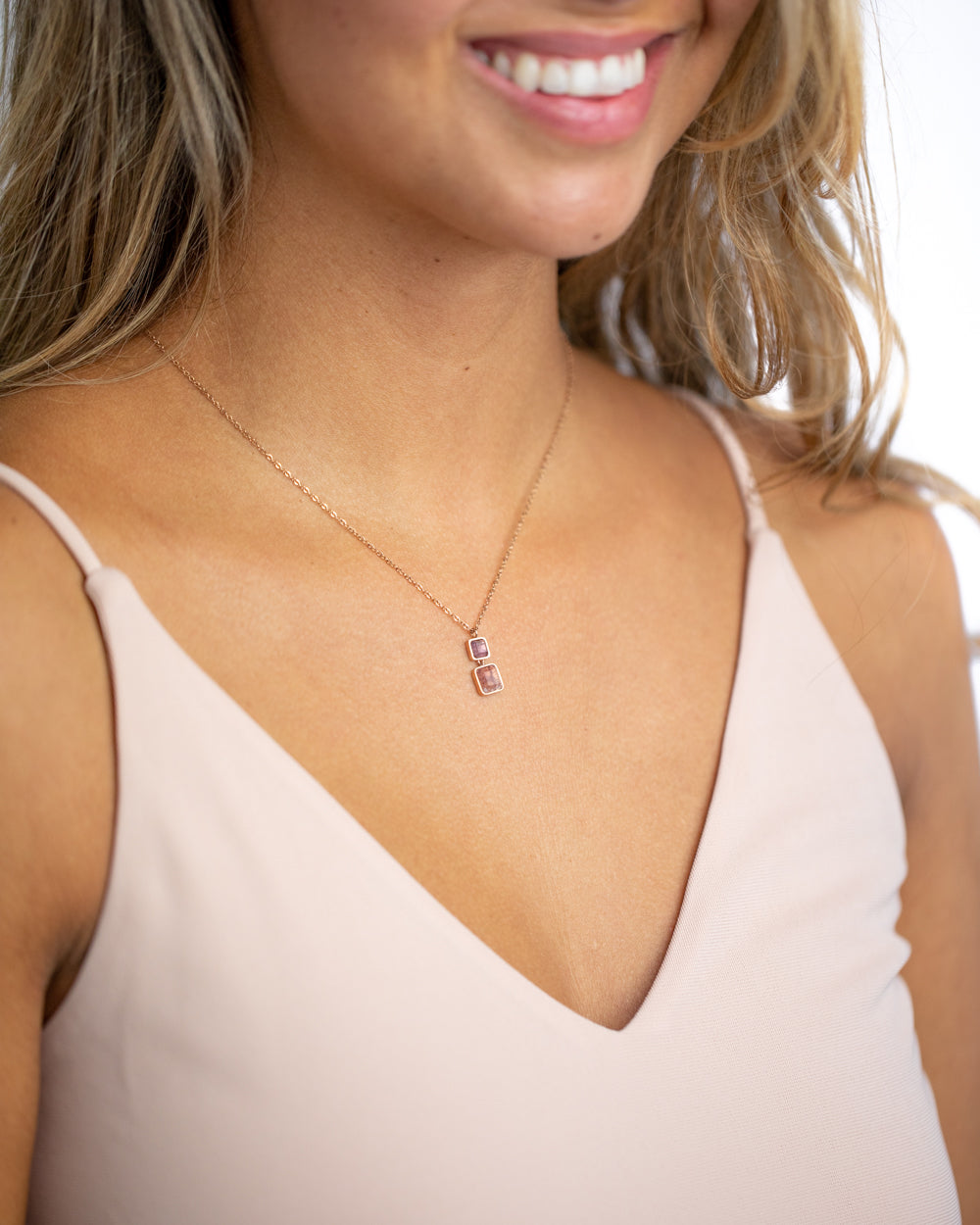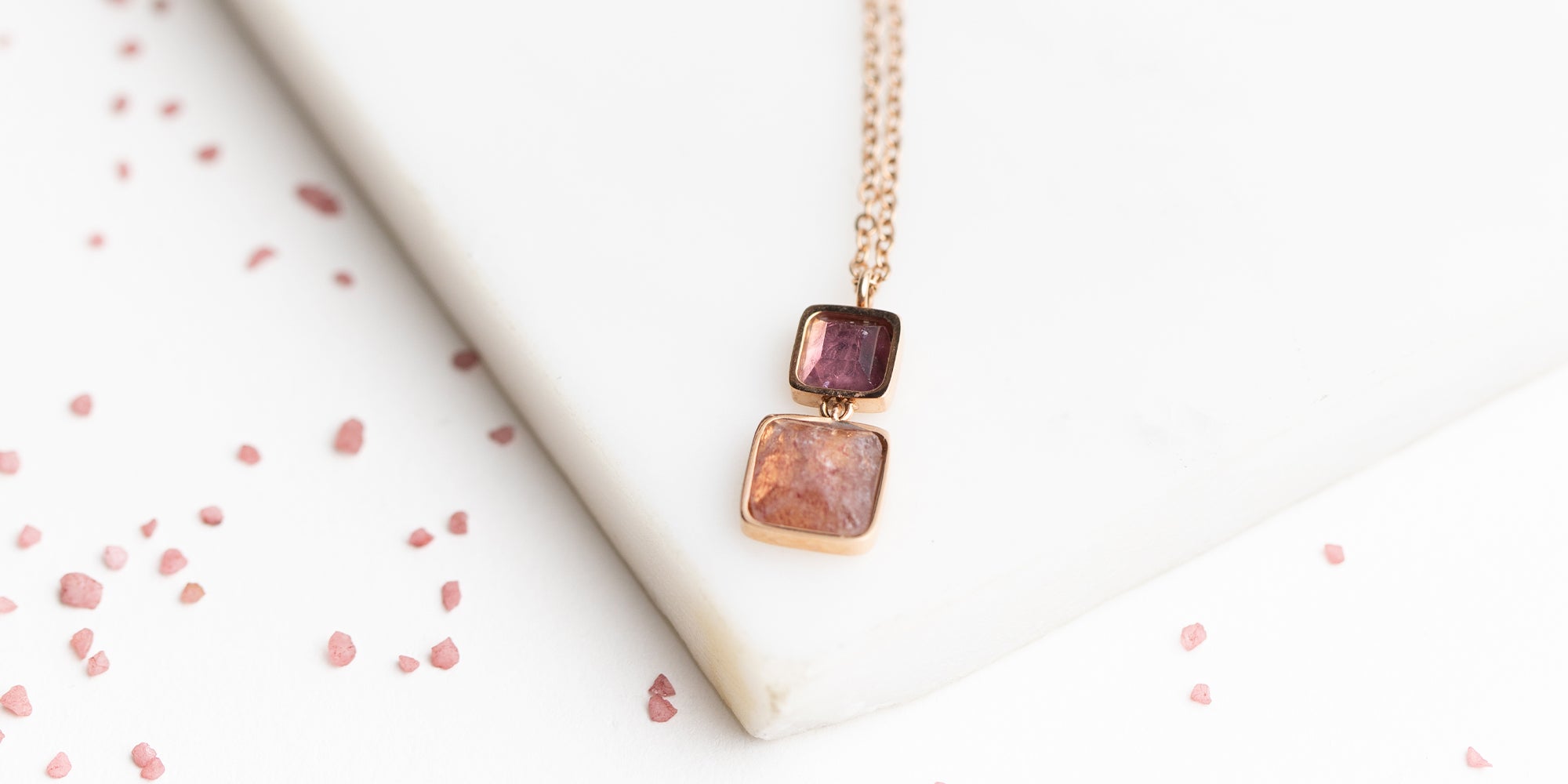 Irini Violet
This necklace combines two beautiful stones into one whole: purple Amethyst and pink Sunstone. The necklace has a length of 42.5cm but is adjustable with two times 1.5cm.
The Greek word "Irini" (Ειρήνη) means "peace" in English. It is a common name for girls in Greece, and it also has historical significance as the name of an ancient Greek goddess of peace. The concept of peace is important in Greek culture and philosophy, as it represents the harmony and balance that is sought in life.

Amethyst is a beautiful purple quartz crystal with a long history of use for its calming and balancing properties. It is said to enhance clarity of thought, aid in emotional balance, and promote restful sleep. Amethyst is also believed to help with addictions and compulsive behaviors, as well as promote spiritual awareness and connection. Its natural beauty and energy make it a popular choice for jewelry and decor.

Sunstone is a sparkling orange to reddish-brown colored stone that is known for its energizing and uplifting properties. It is believed to promote feelings of warmth, happiness, and positivity, making it an excellent stone for boosting mood and reducing stress. Sunstone is also said to enhance creativity and intuition, making it a popular choice among artists, writers, and other creative types. Overall, Sunstone is a stone of vitality, joy, and creativity, making it a powerful tool for those seeking to bring more positivity and inspiration into their lives.

Why should you buy one?
- 12-month warranty period & free exchange if the size is not right
- Your earrings will be made and shipped within 48h
- They are treated with the best care in one our Belgian workshops