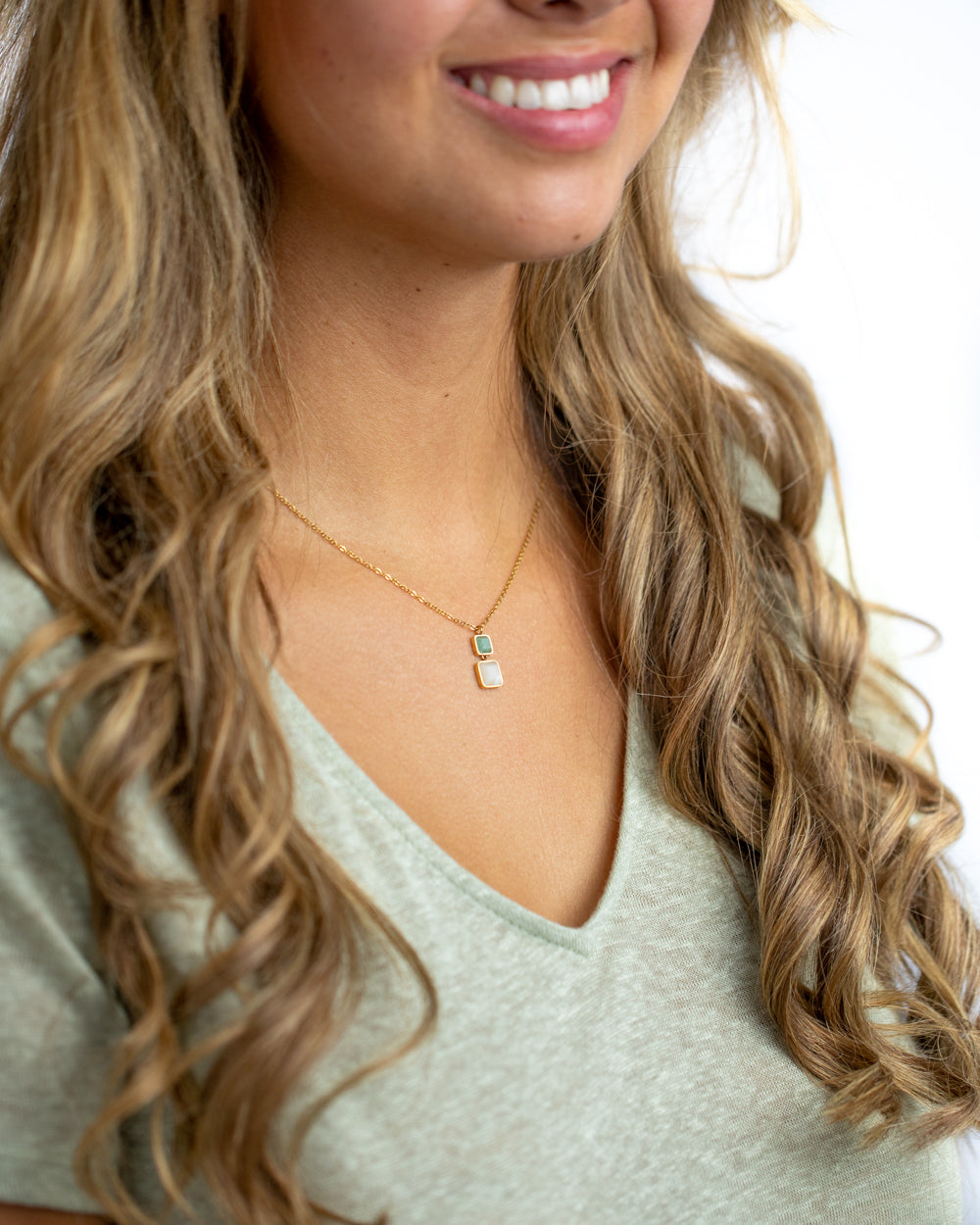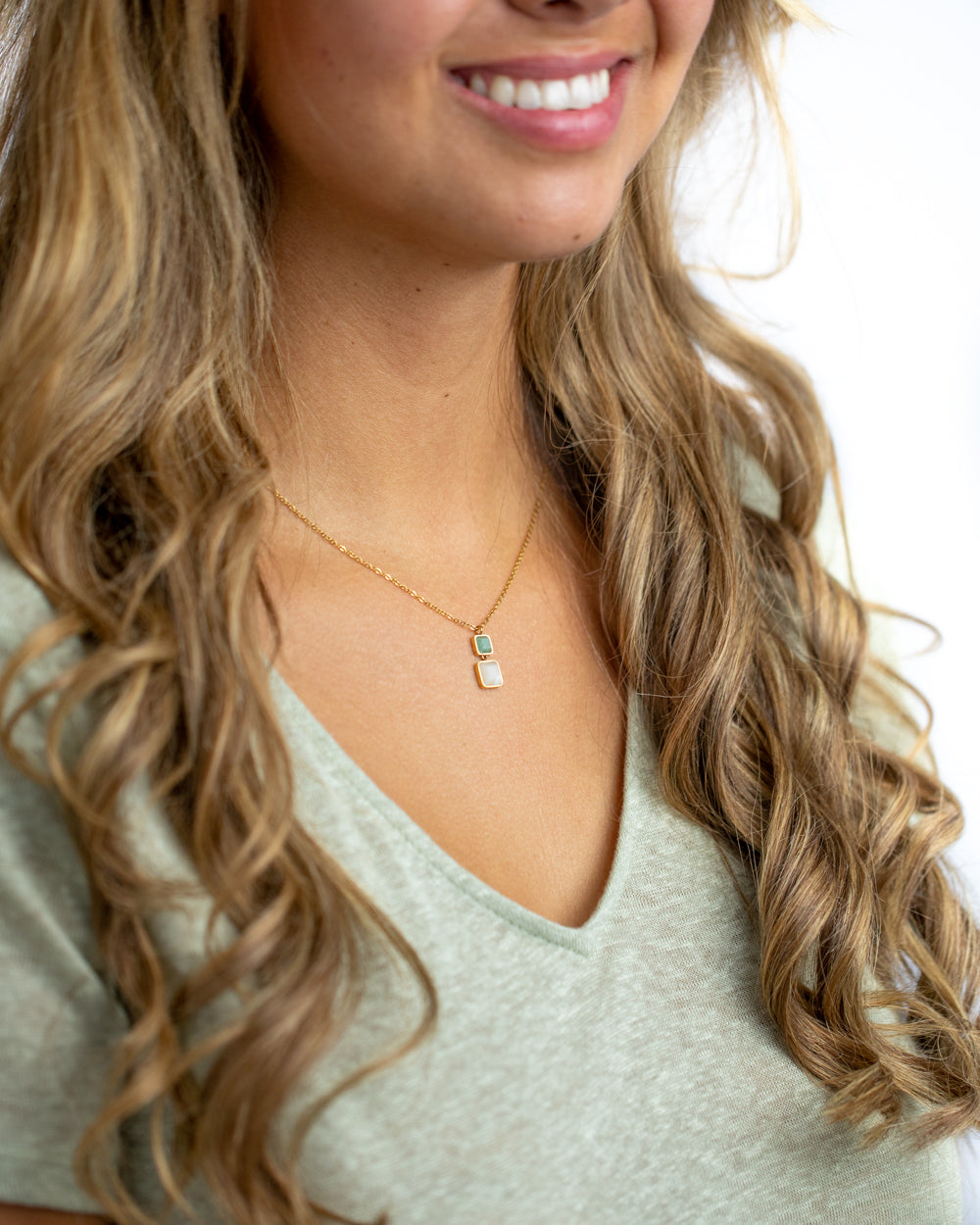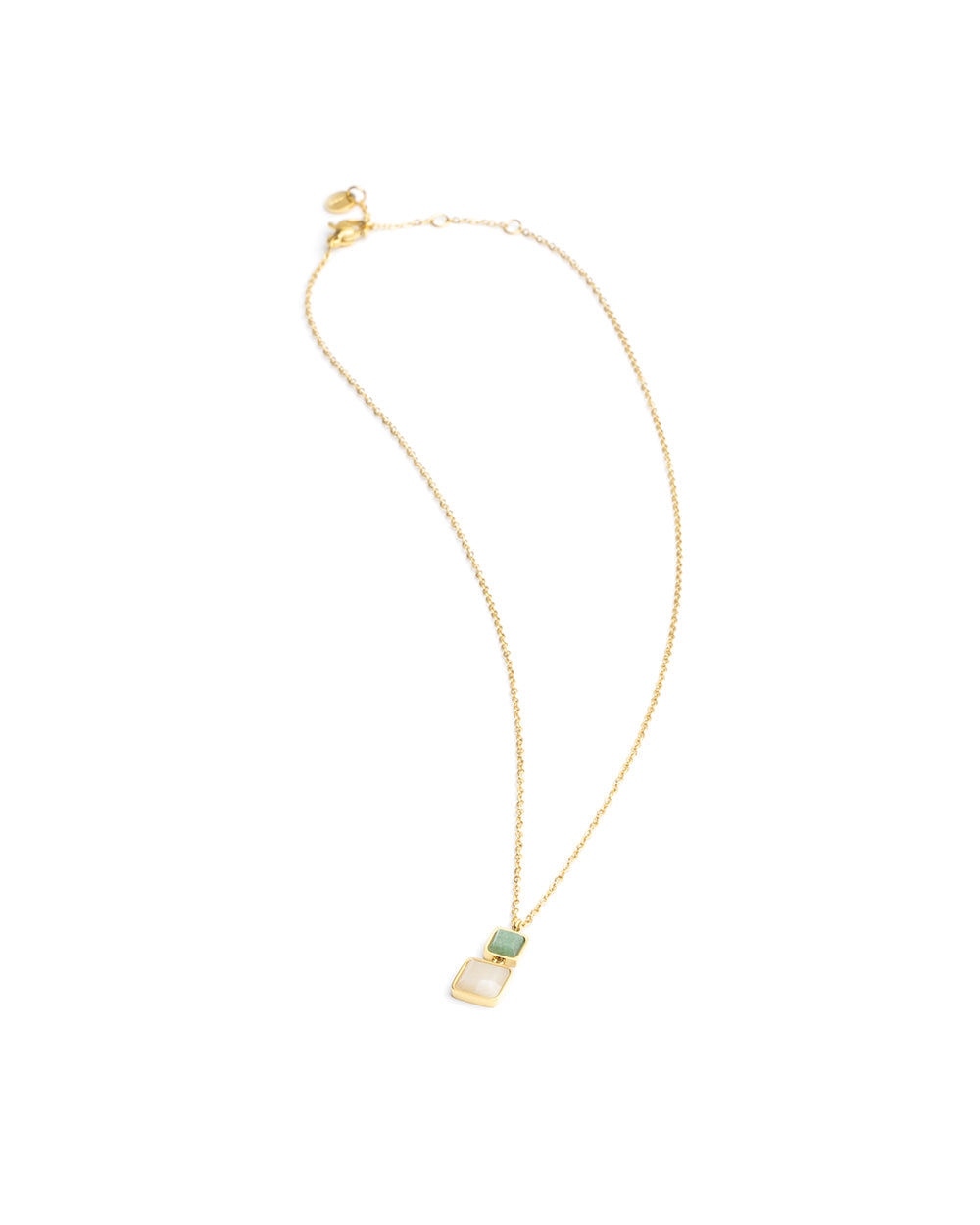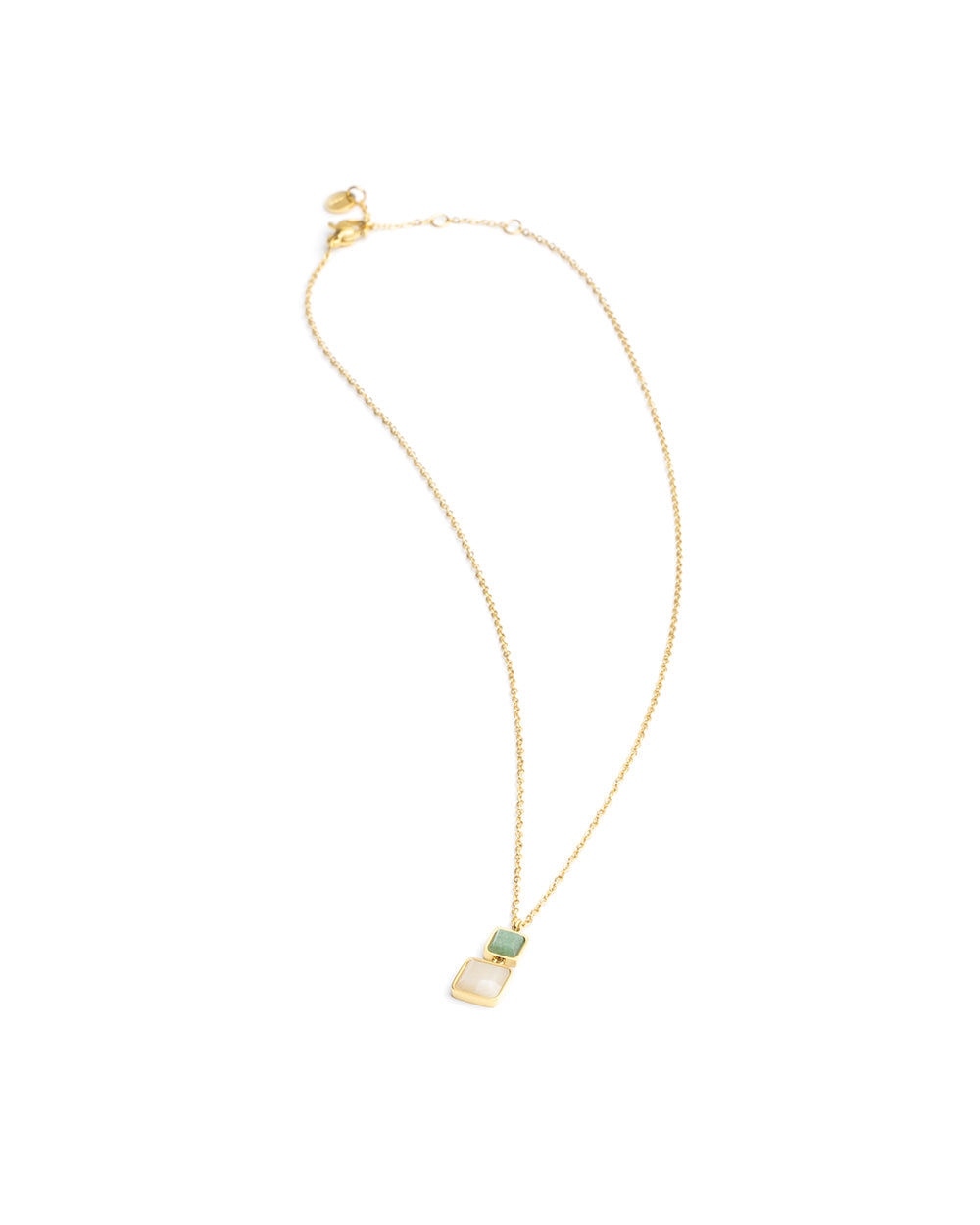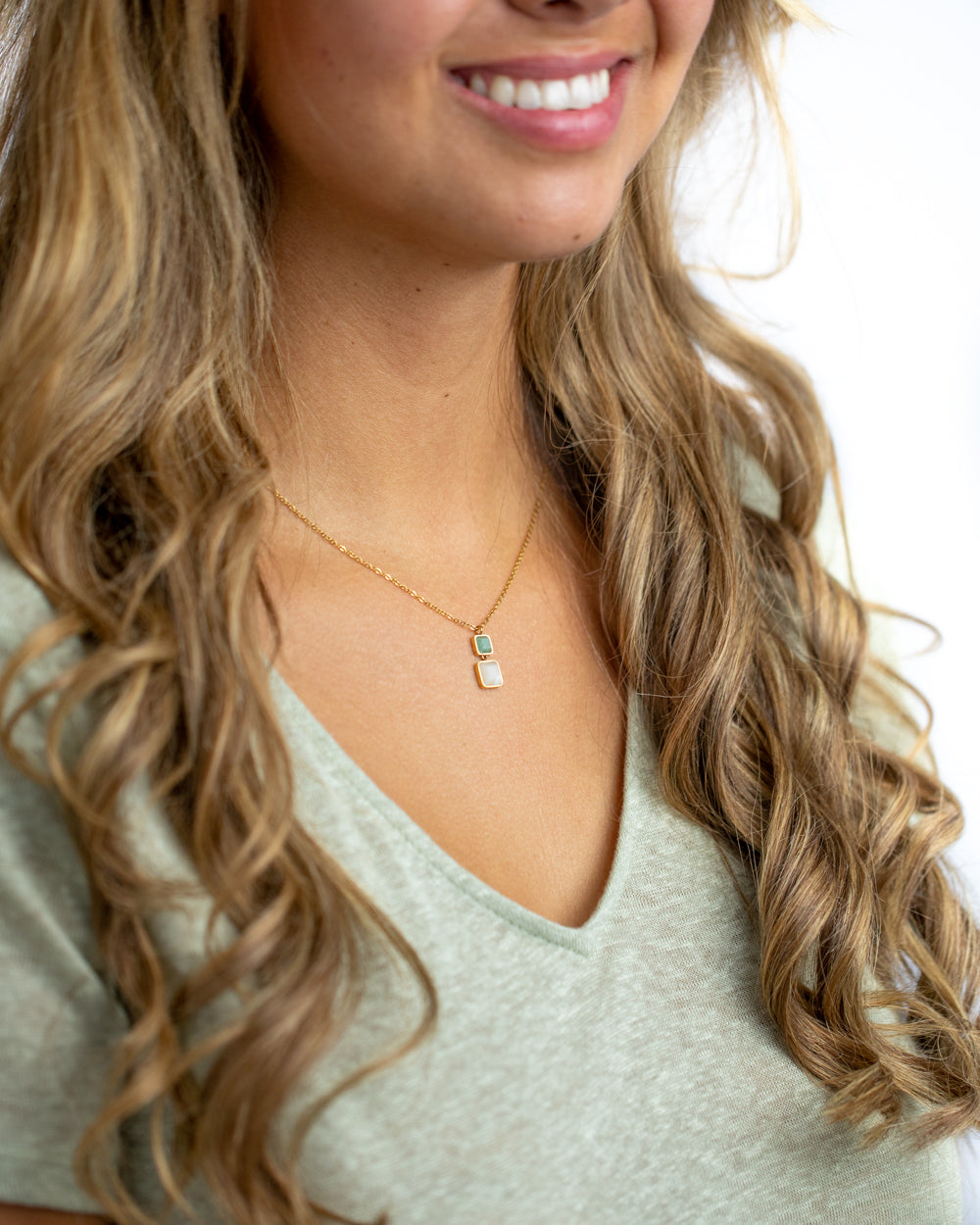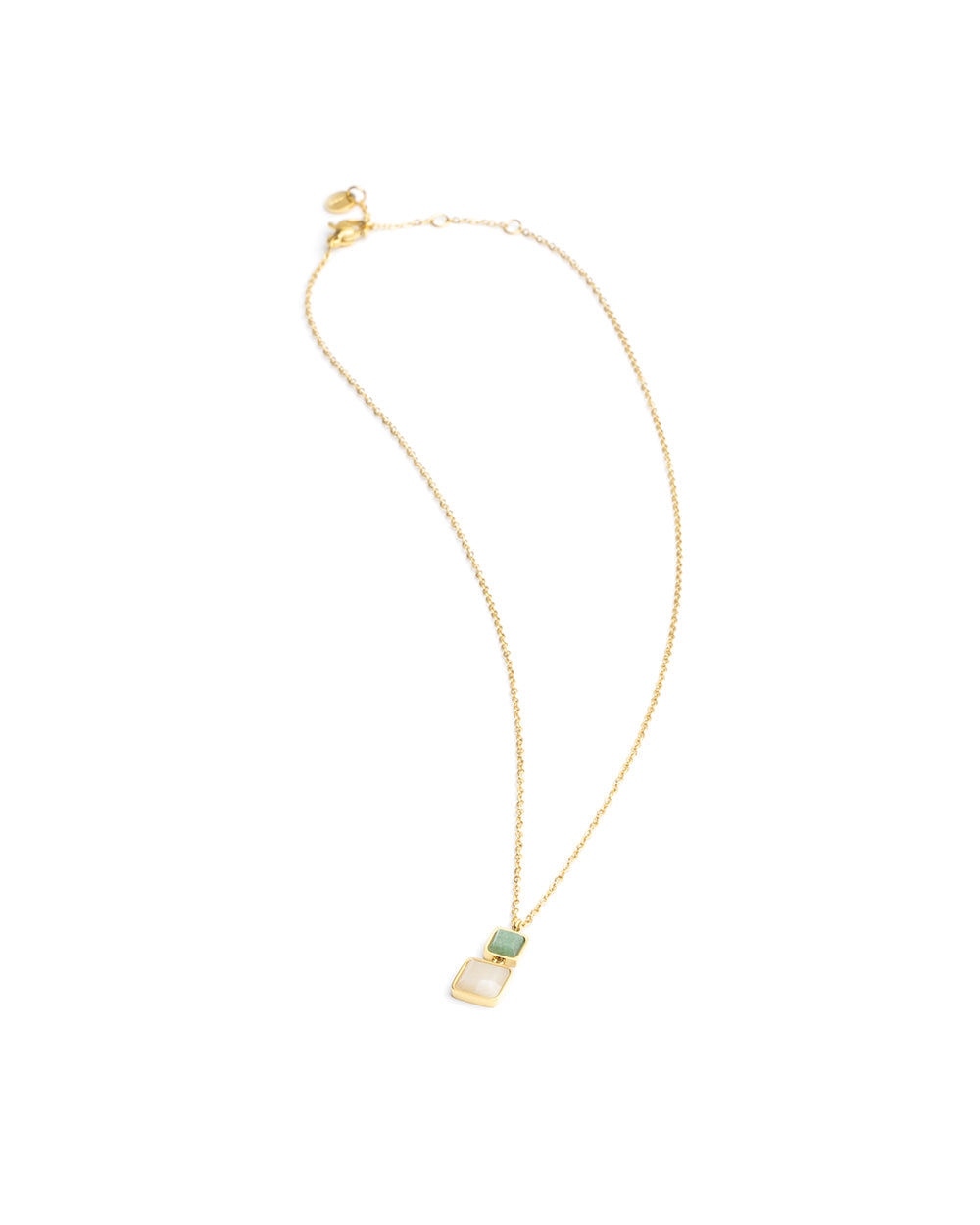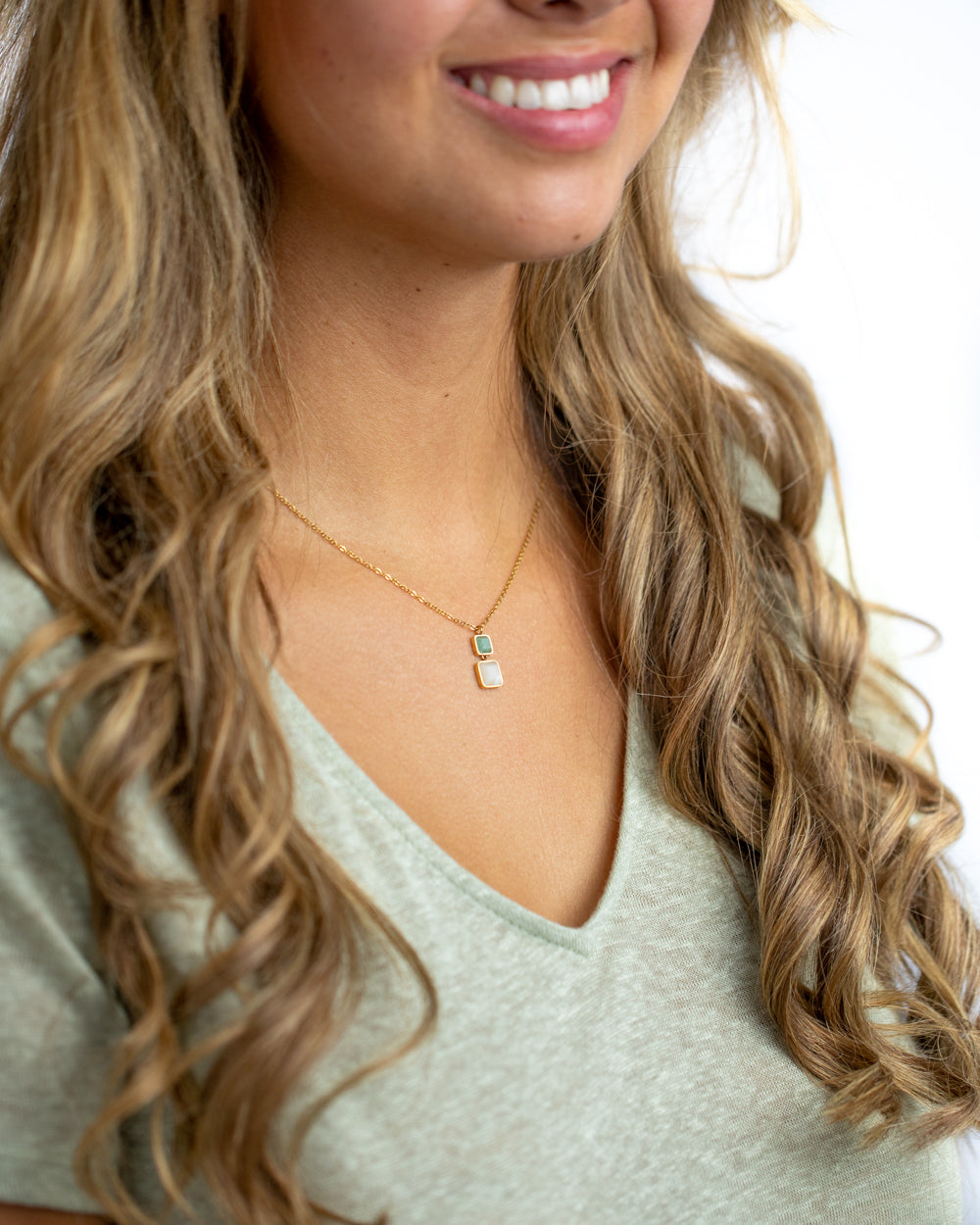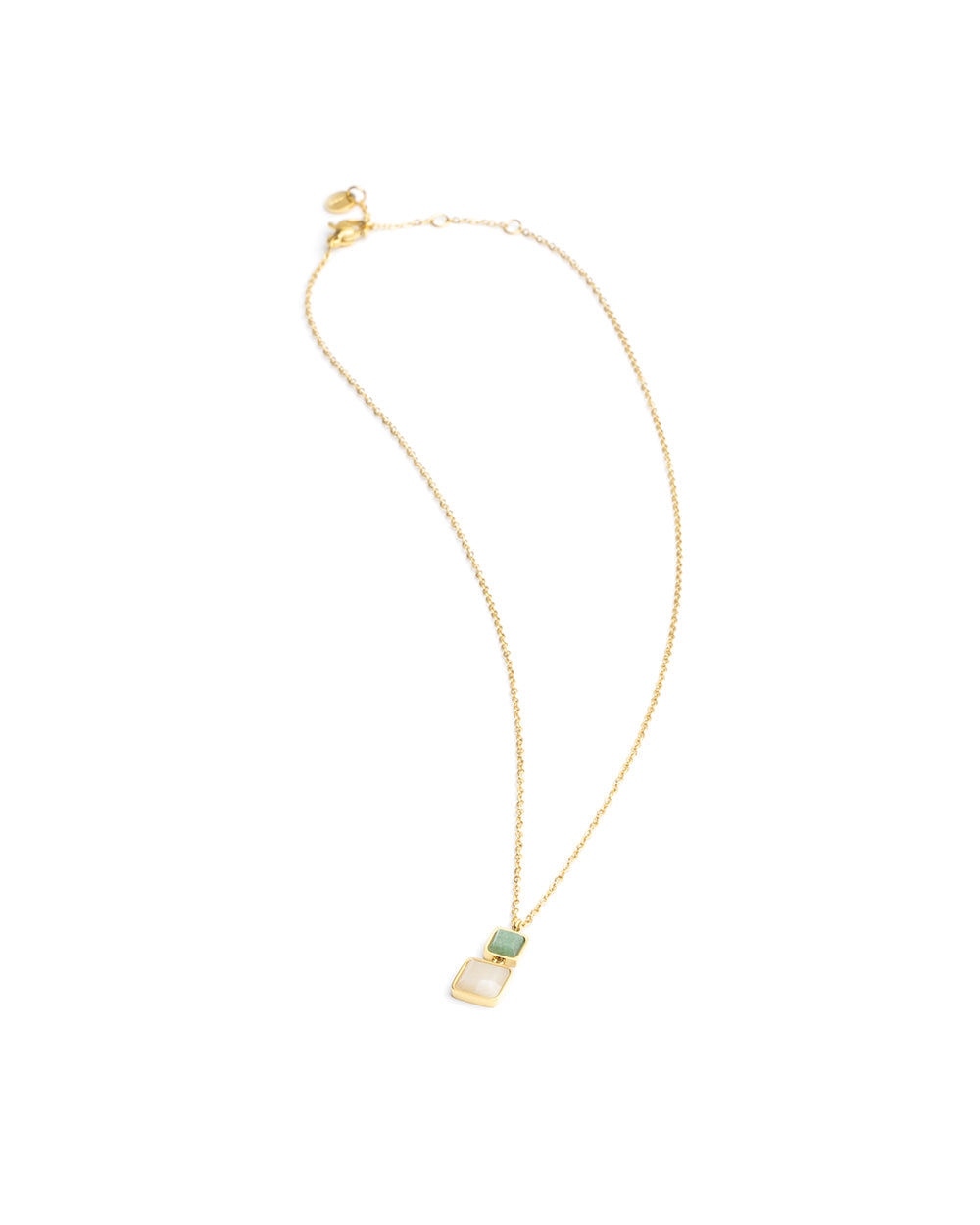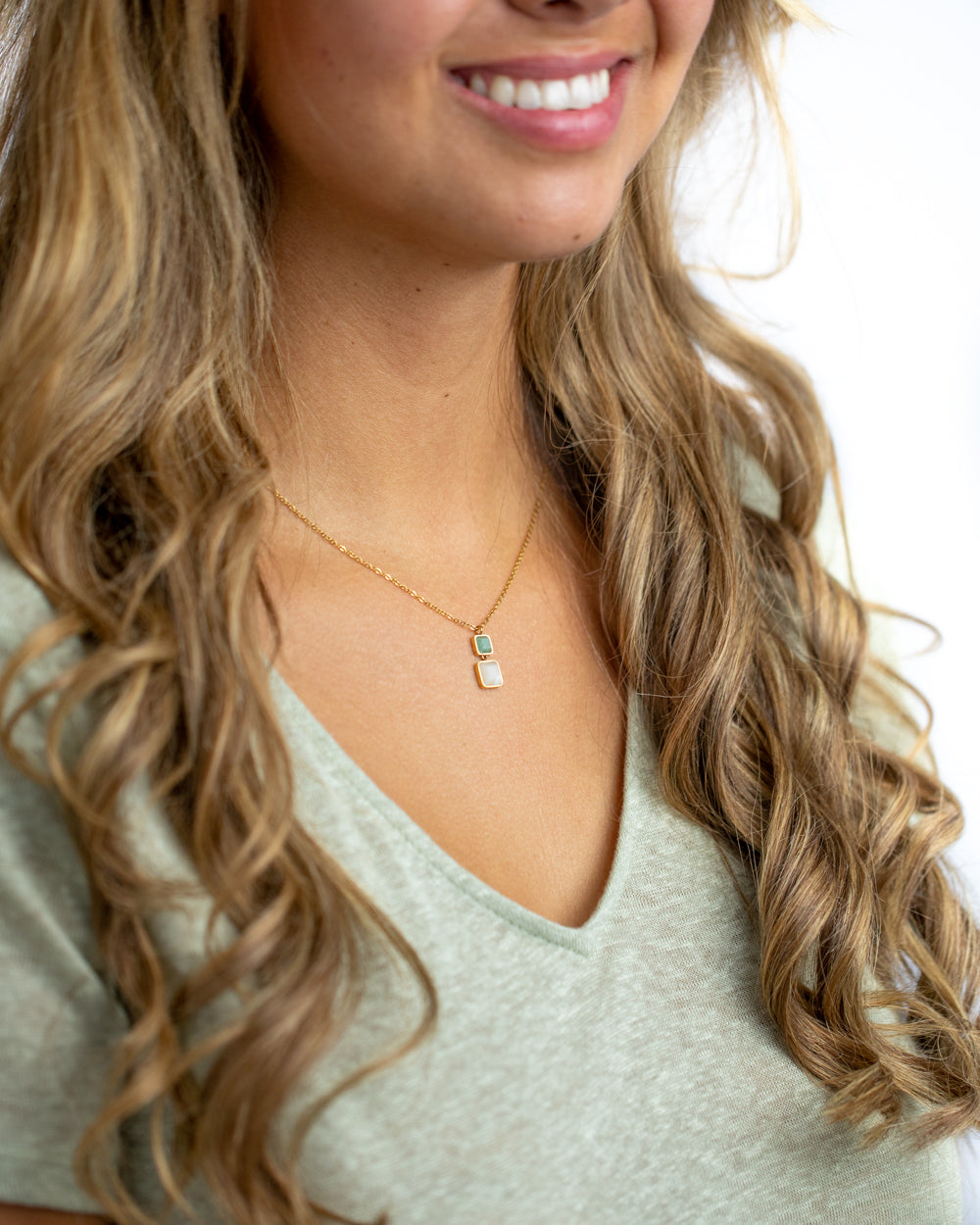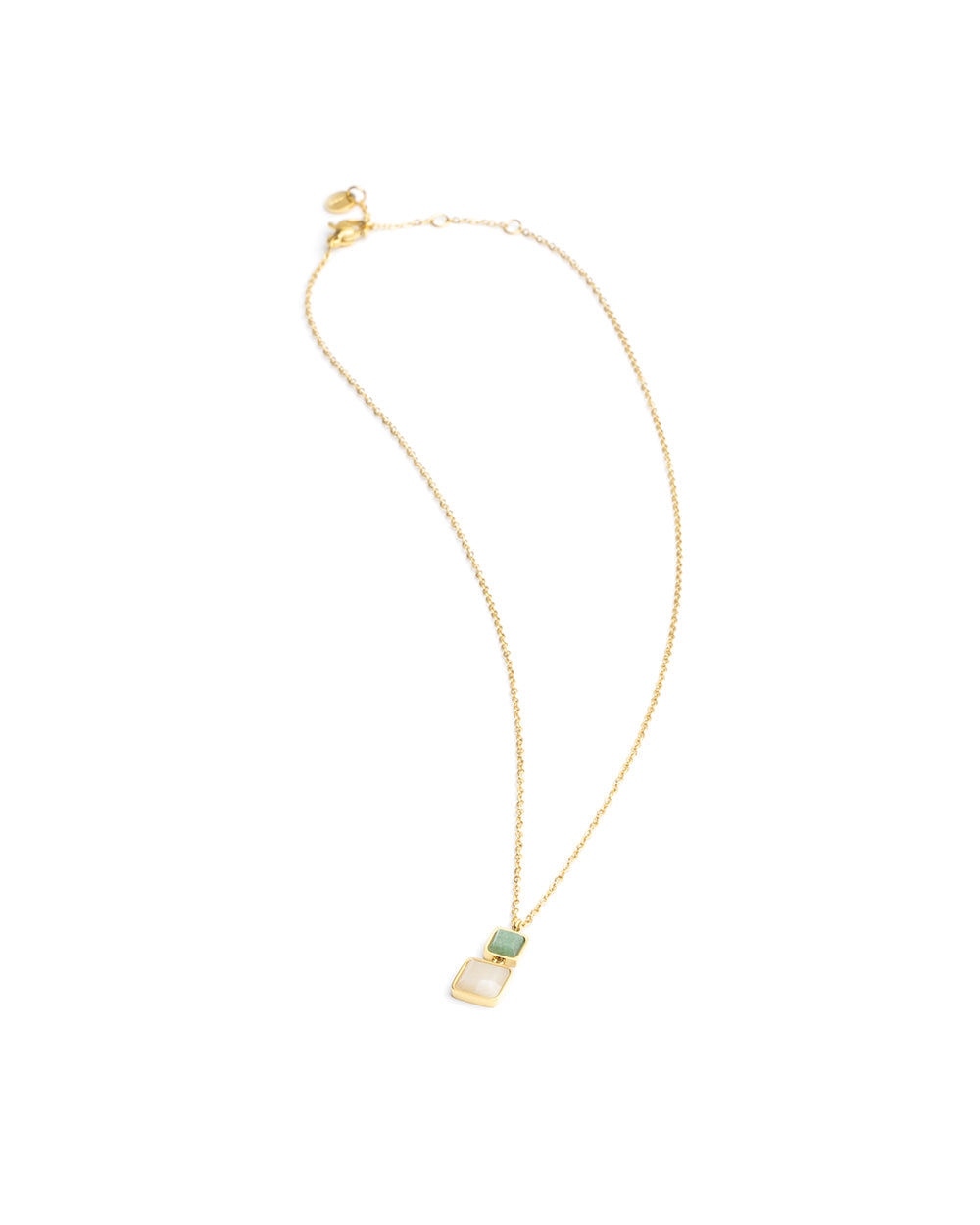 Irini Green
This necklace combines two beautiful stones into one whole: Green Aventurine and Citrine. The necklace has a length of 42.5cm but is adjustable with two times 1.5cm.

The Greek word "Irini" (Ειρήνη) means "peace" in English. It is a common name for girls in Greece, and it also has historical significance as the name of an ancient Greek goddess of peace. The concept of peace is important in Greek culture and philosophy, as it represents the harmony and balance that is sought in life.
Green aventurine is a translucent to opaque mineral that is typically green in color, and is often used in jewelry. It is believed to be a stone of luck, abundance, and opportunity, and is associated with the heart chakra. It is said to promote a sense of optimism and joy, as well as enhancing mental clarity and creativity. Additionally, green aventurine is believed to have healing properties, helping to ease anxiety, soothe the nervous system, and balance emotions. It is a stone that can be helpful in manifesting goals and achieving success in various aspects of life.

Why should you buy one?
- 12-month warranty period & free exchange if the size is not right
- Your earrings will be made and shipped within 48h
- They are treated with the best care in one our Belgian workshops