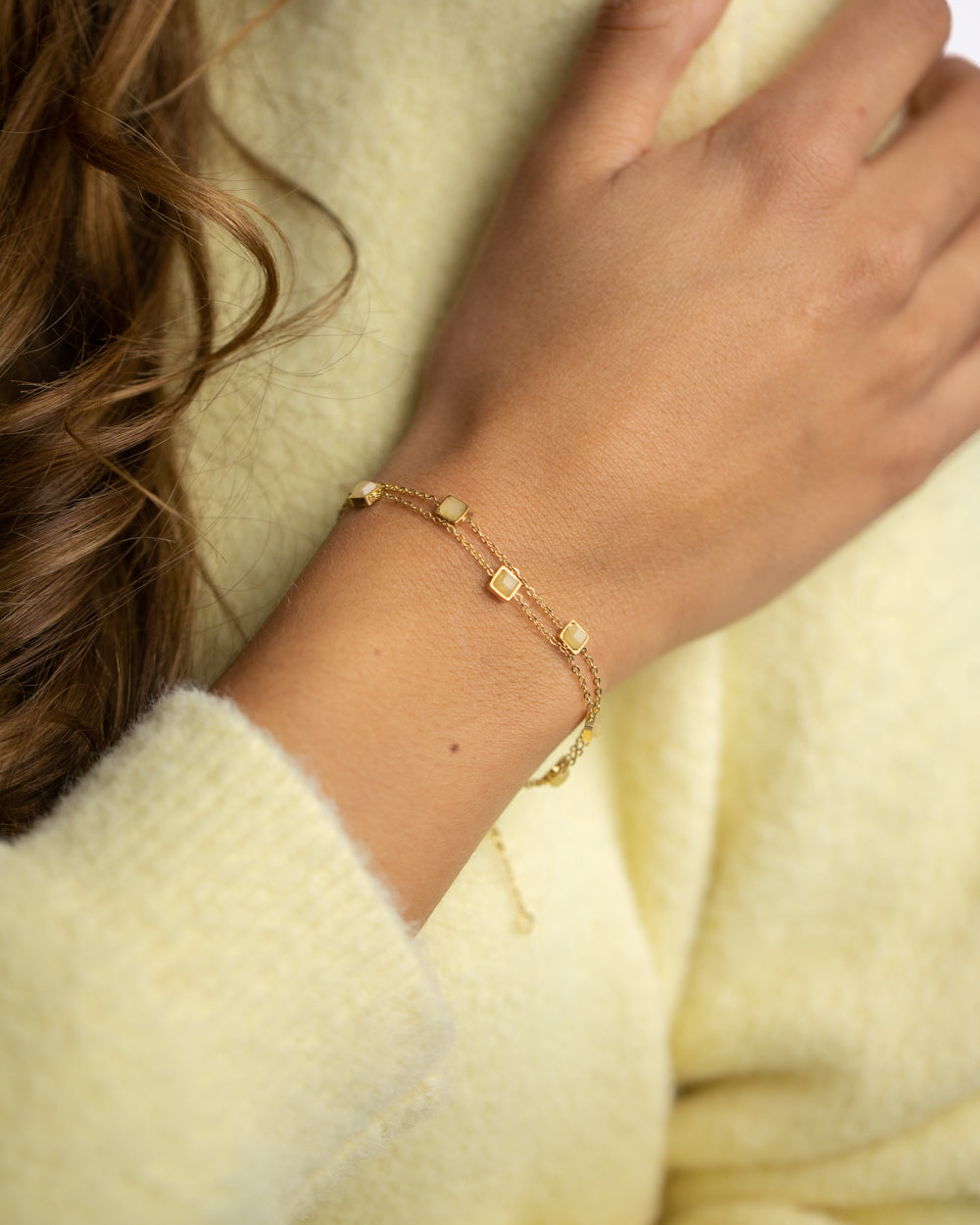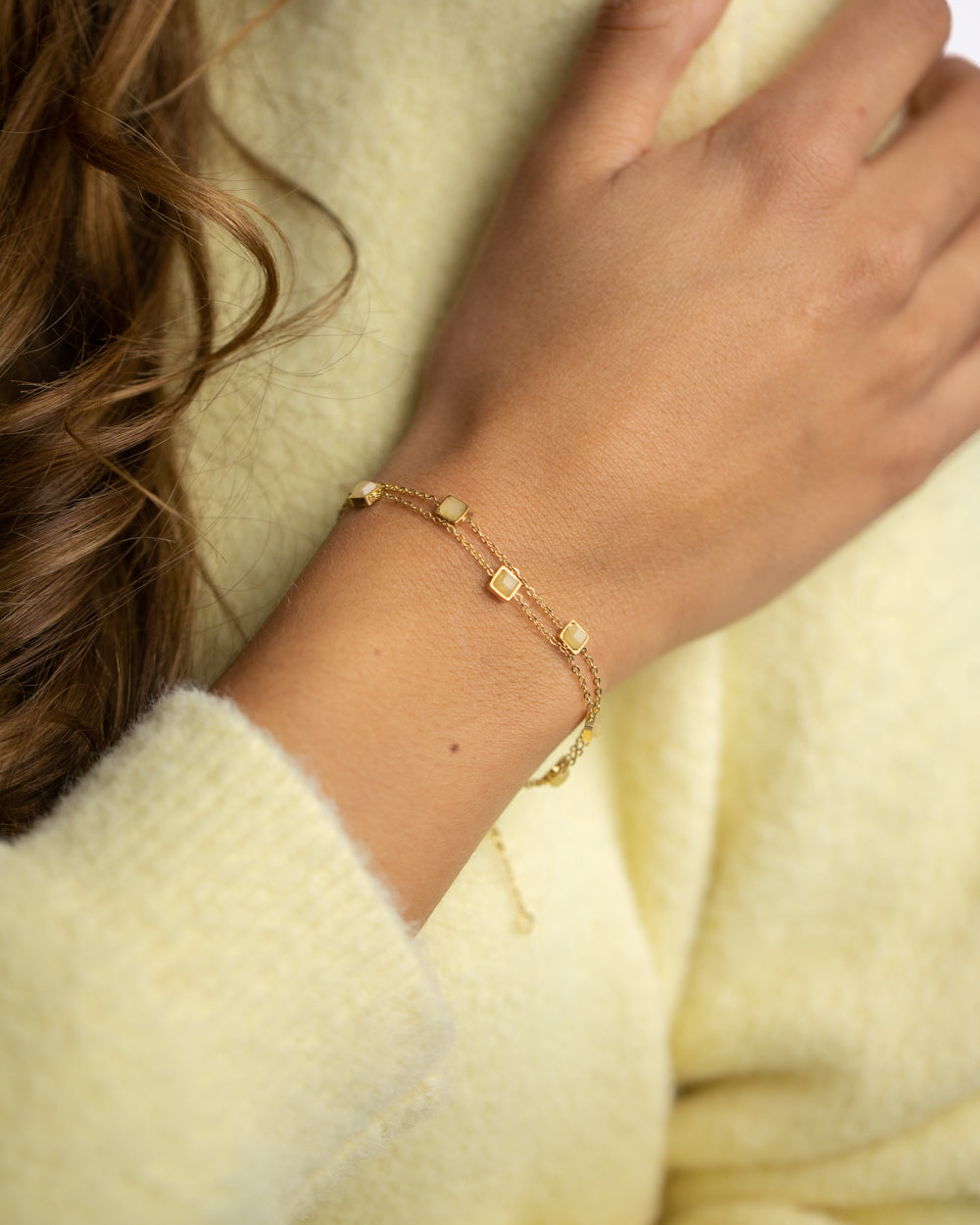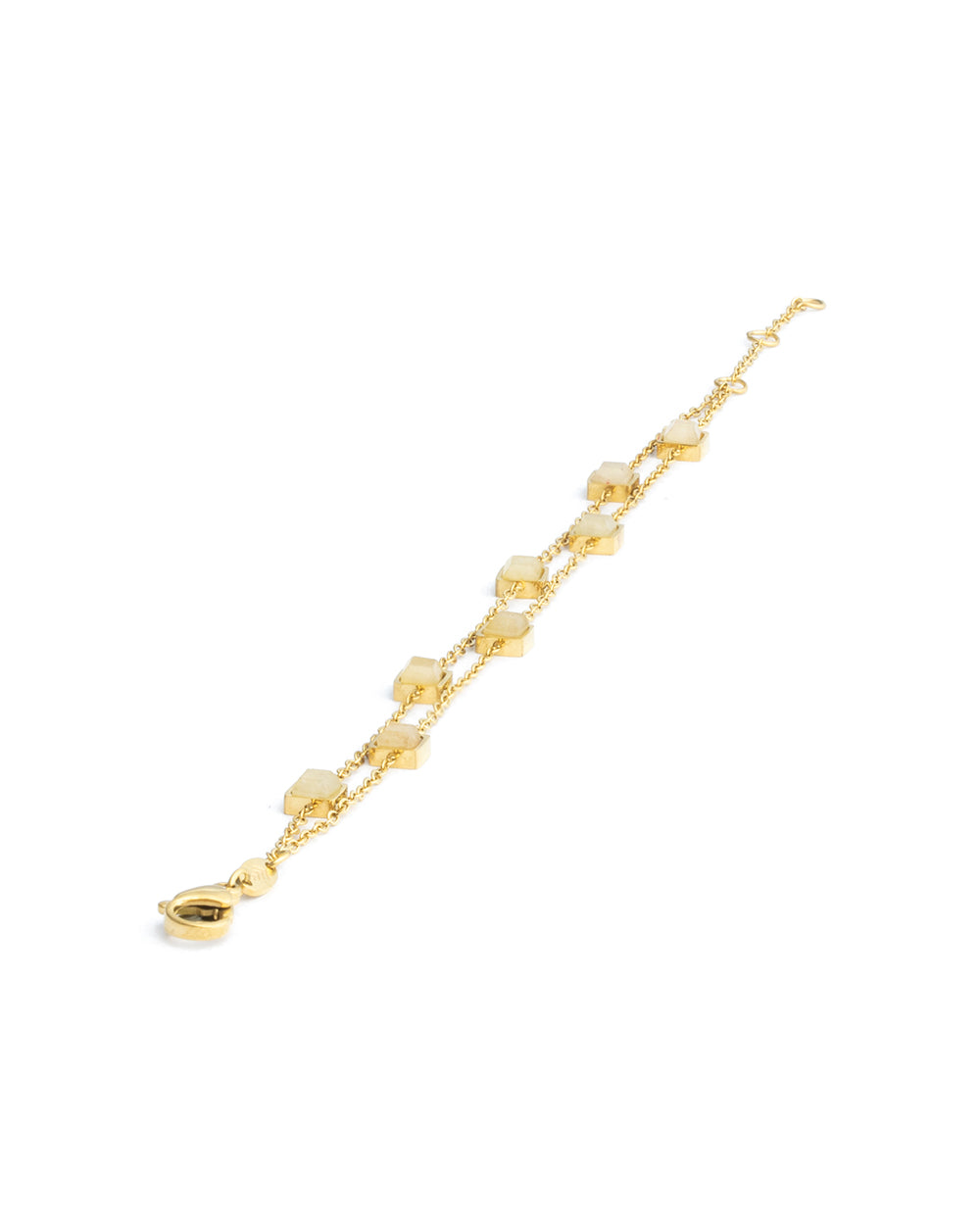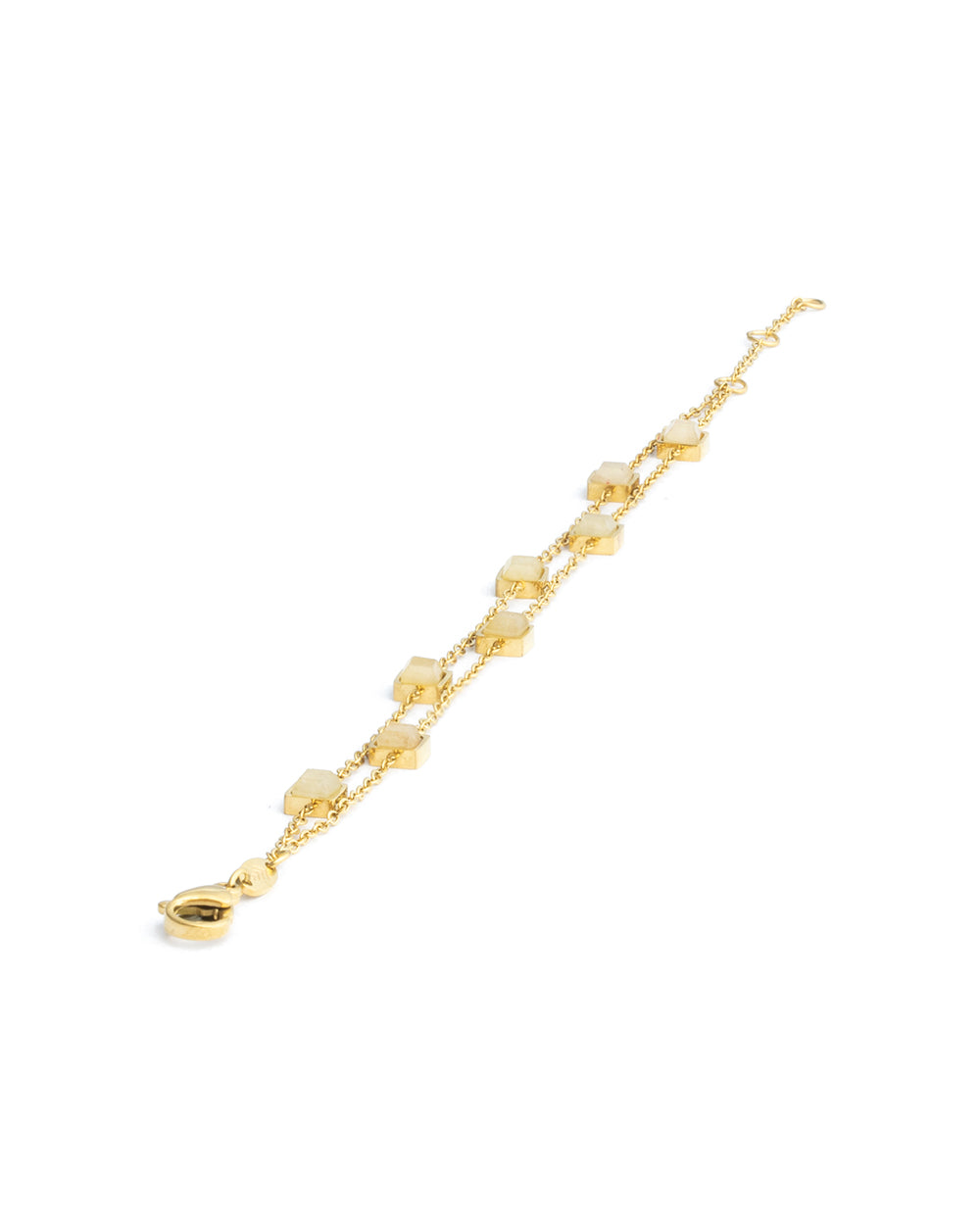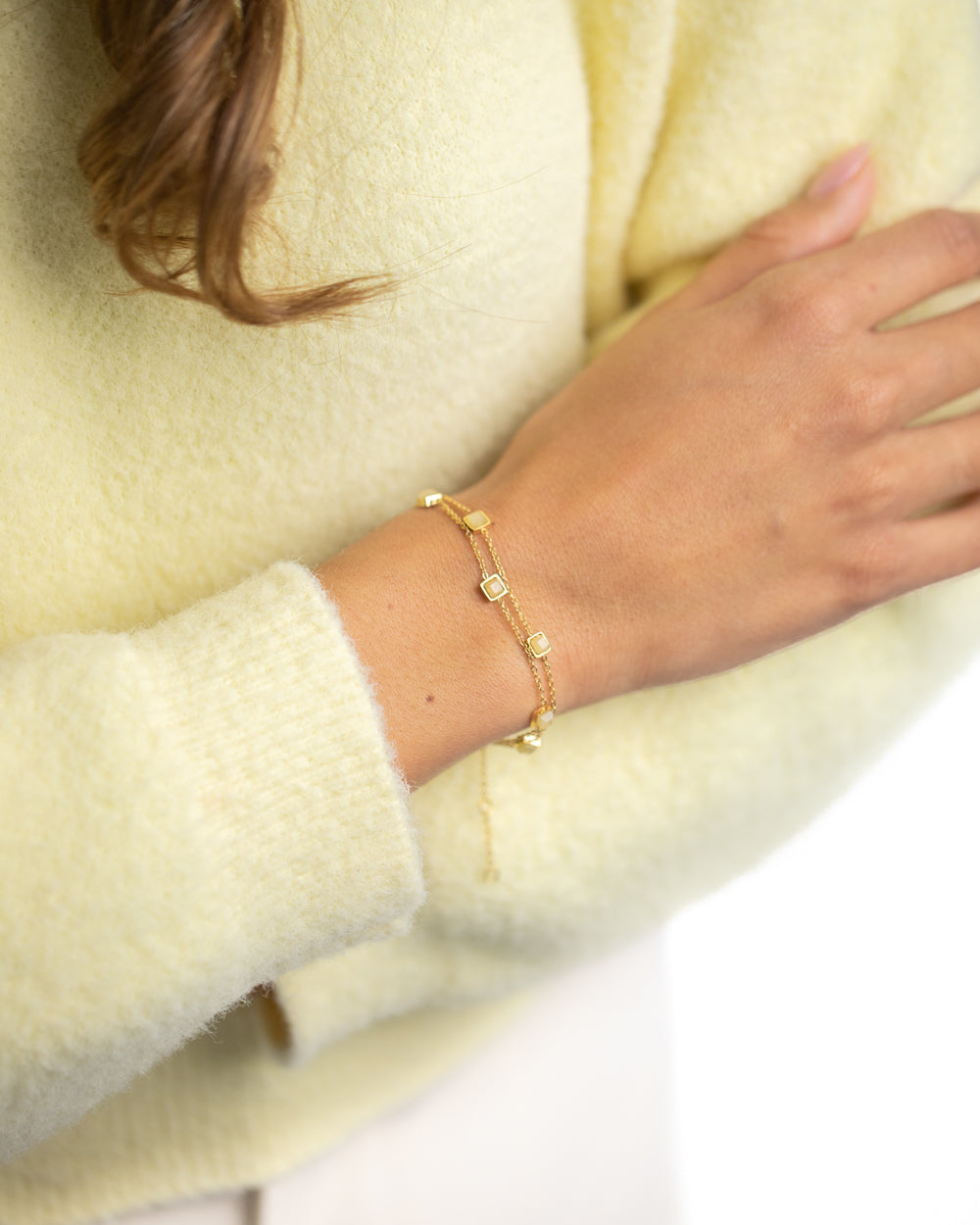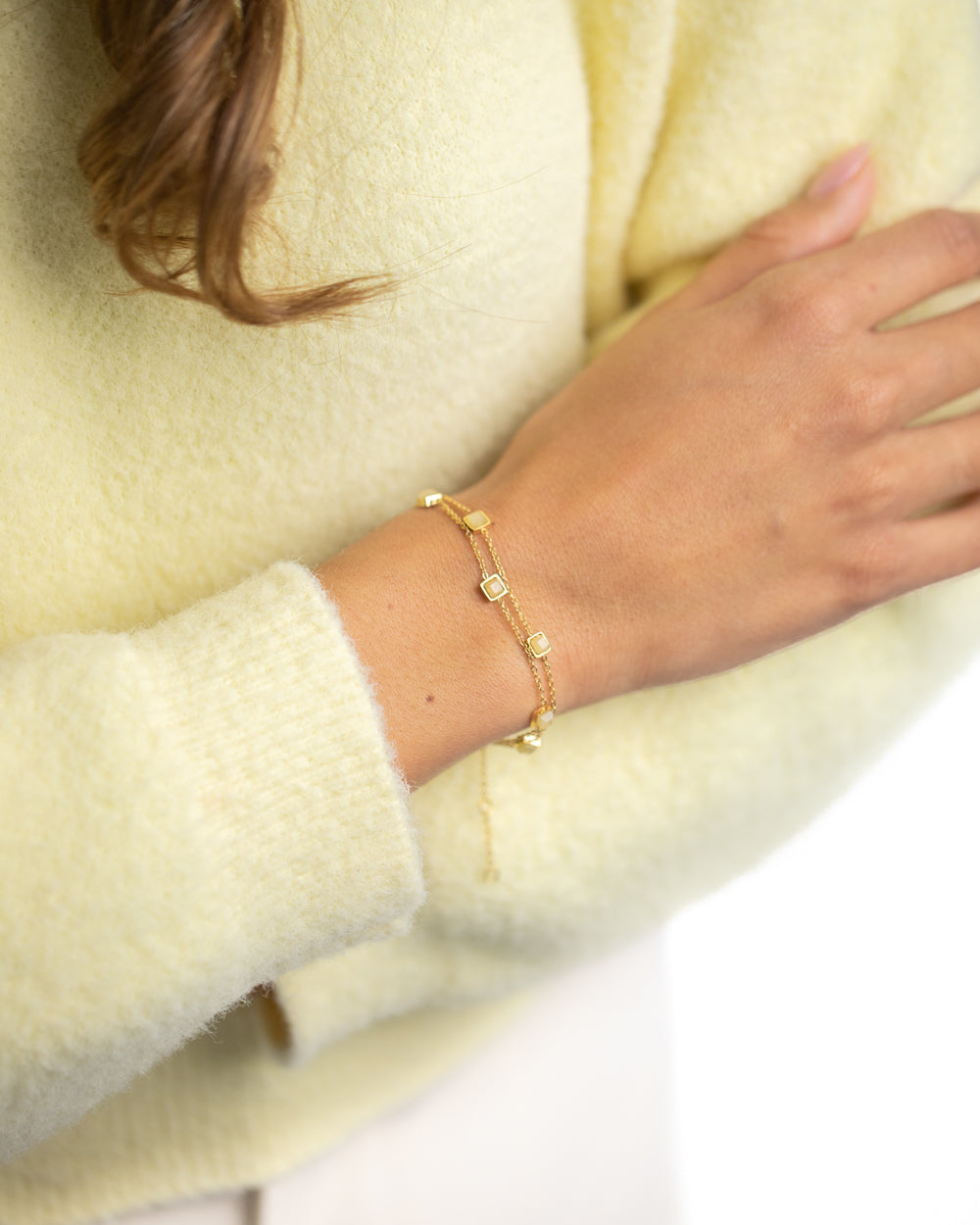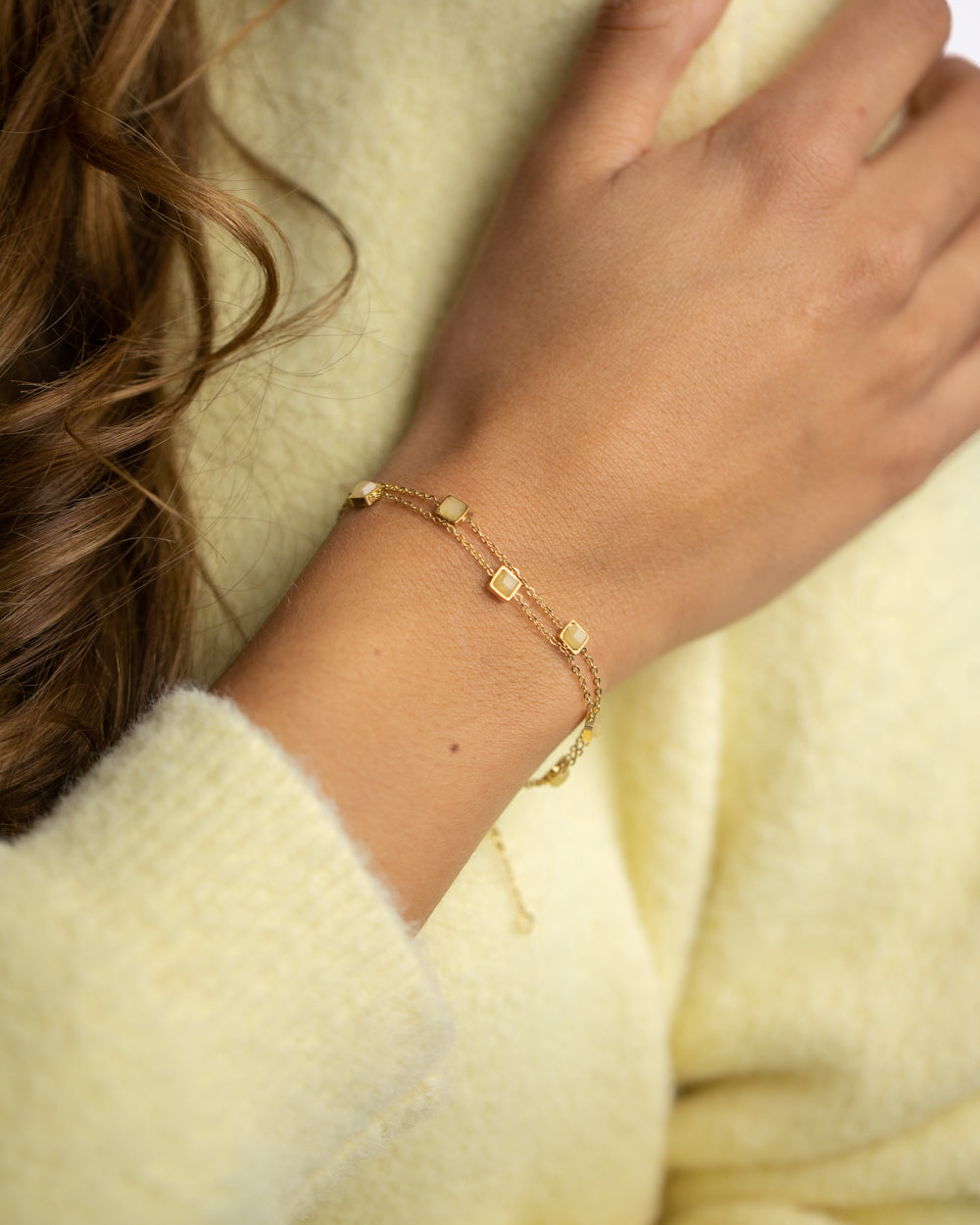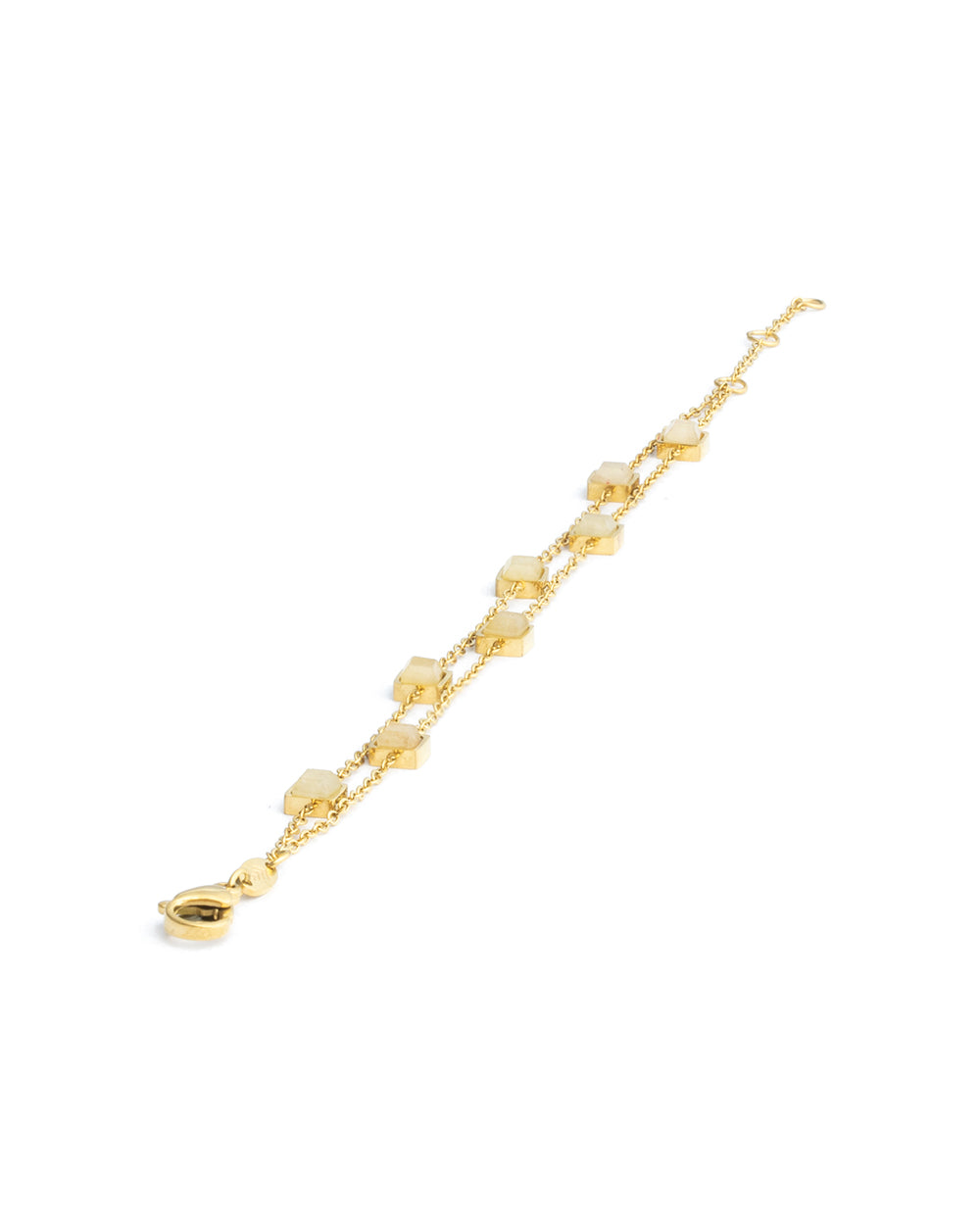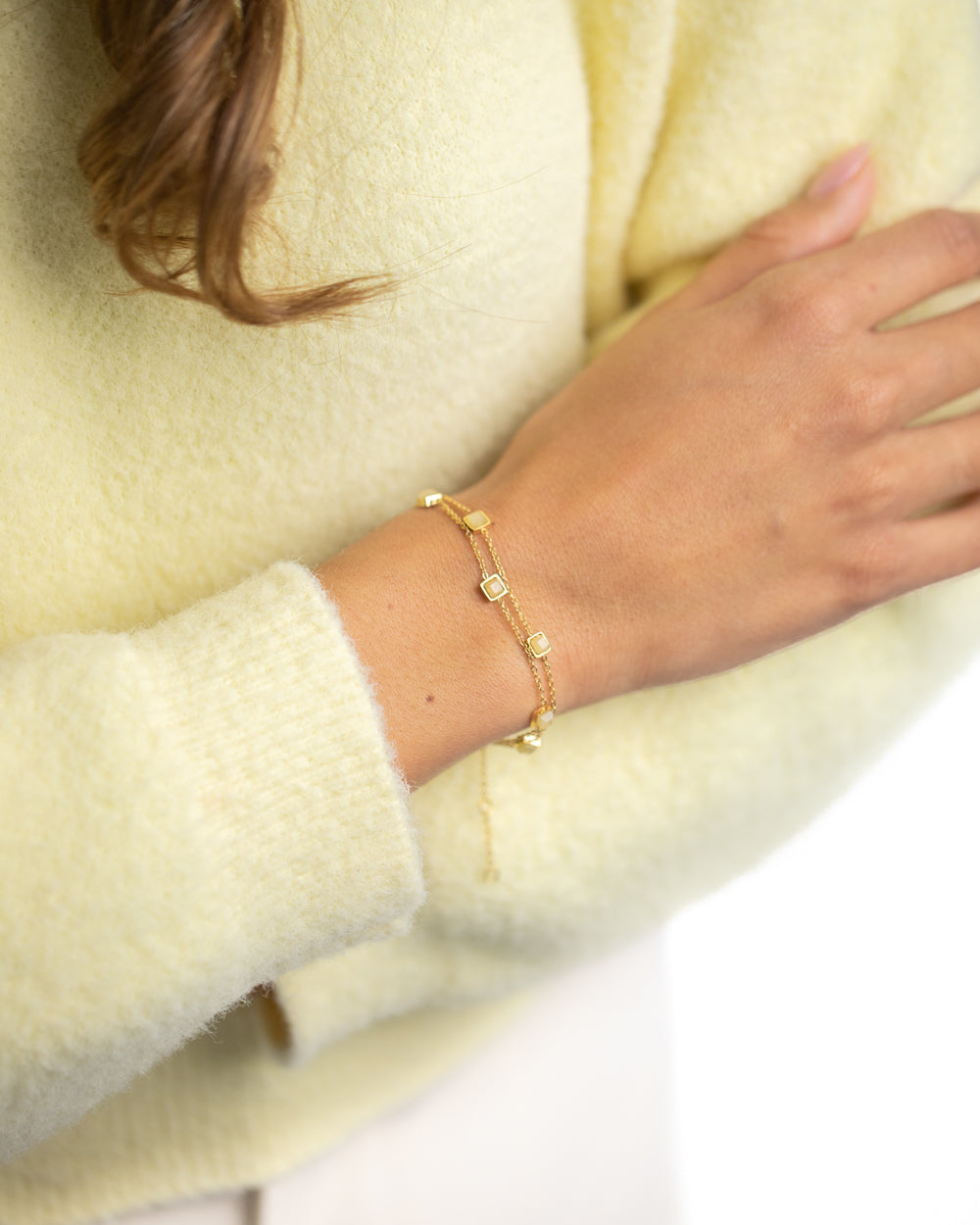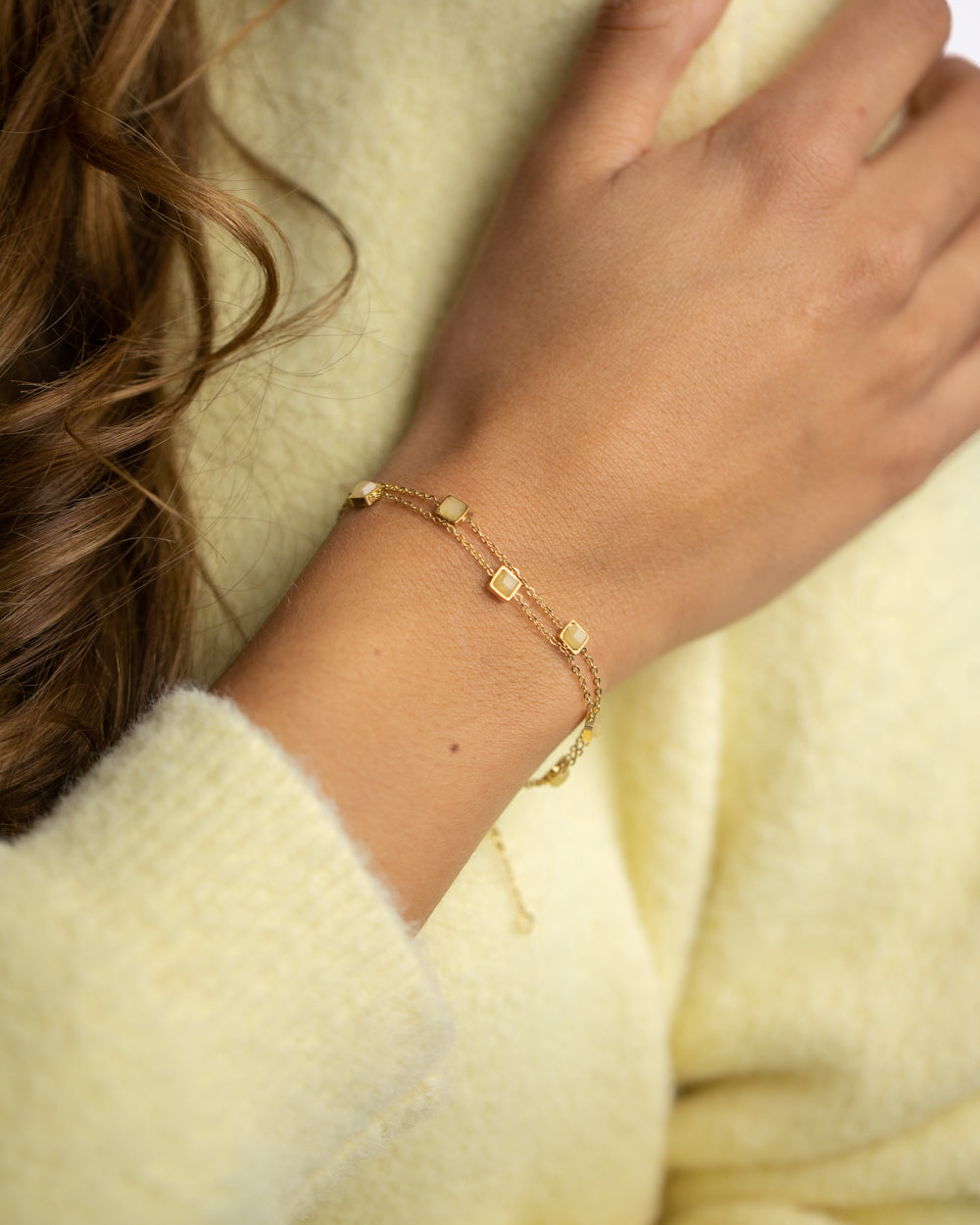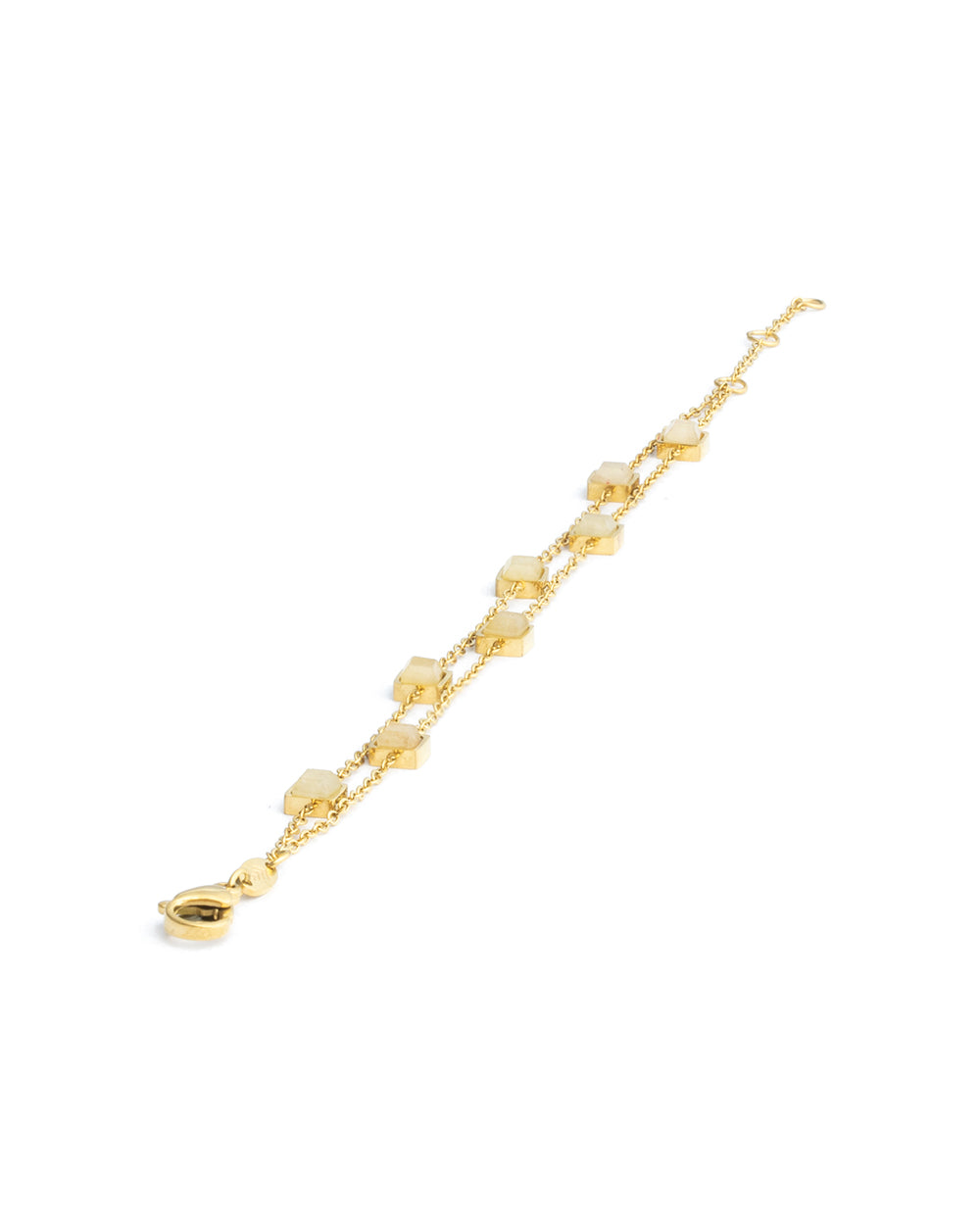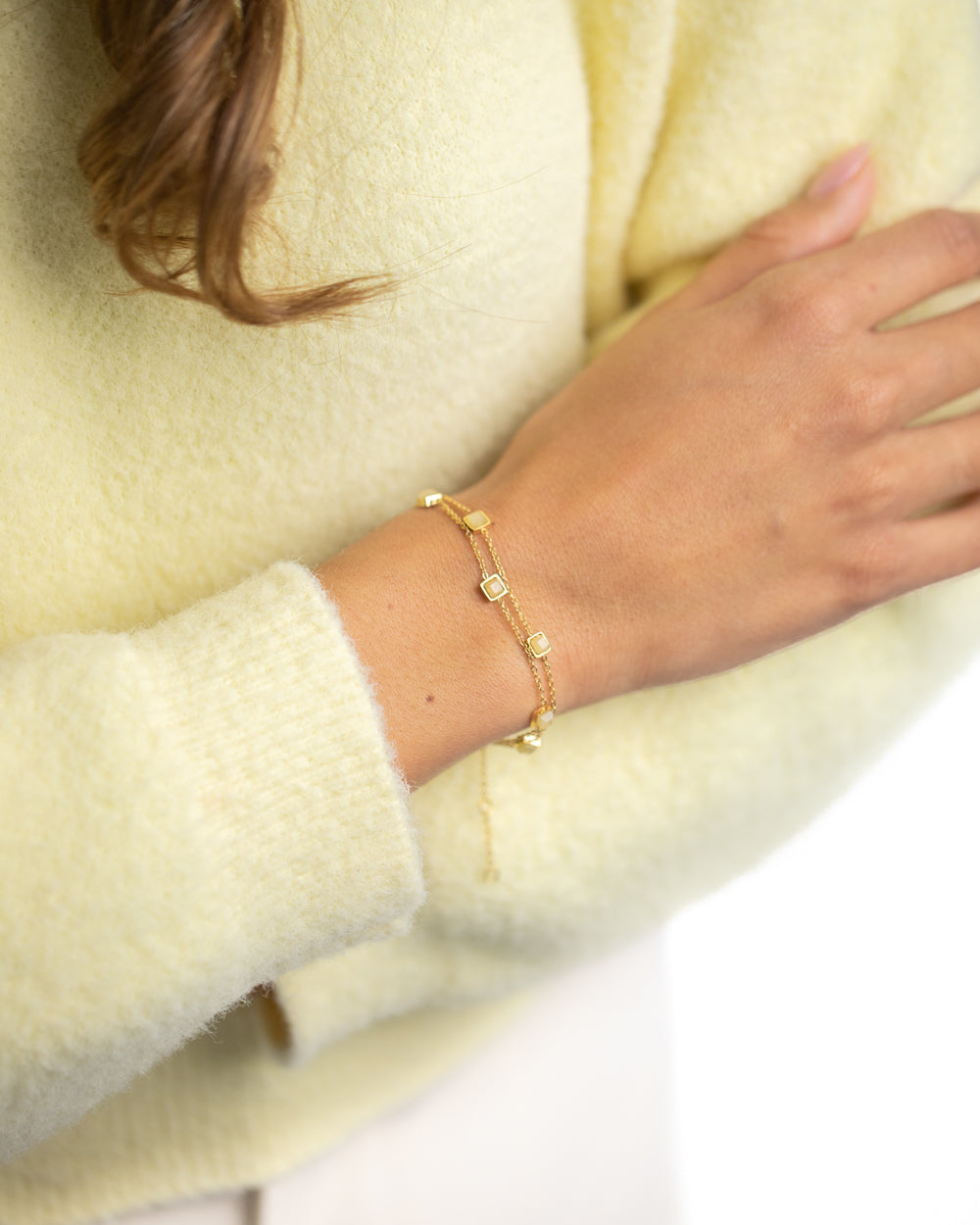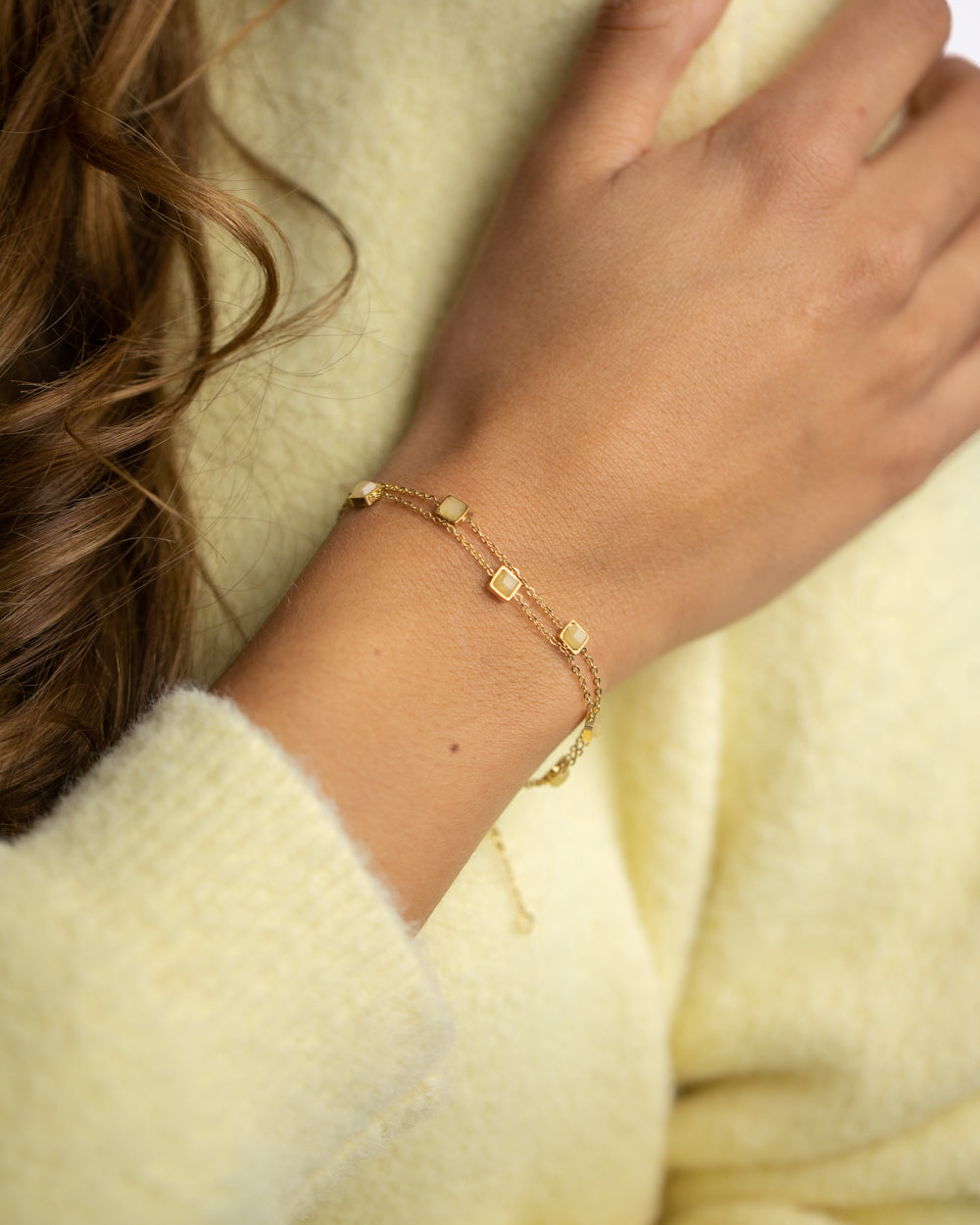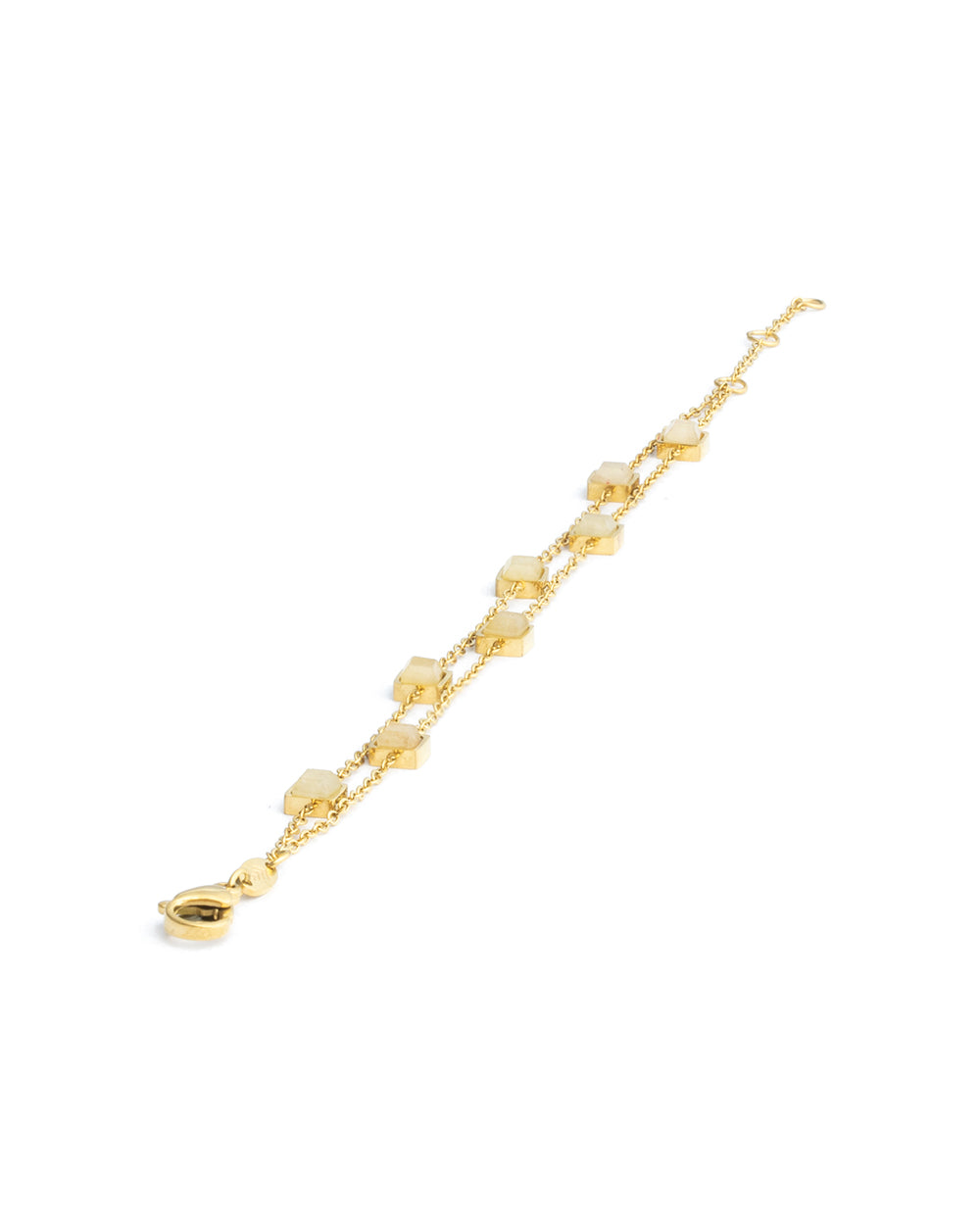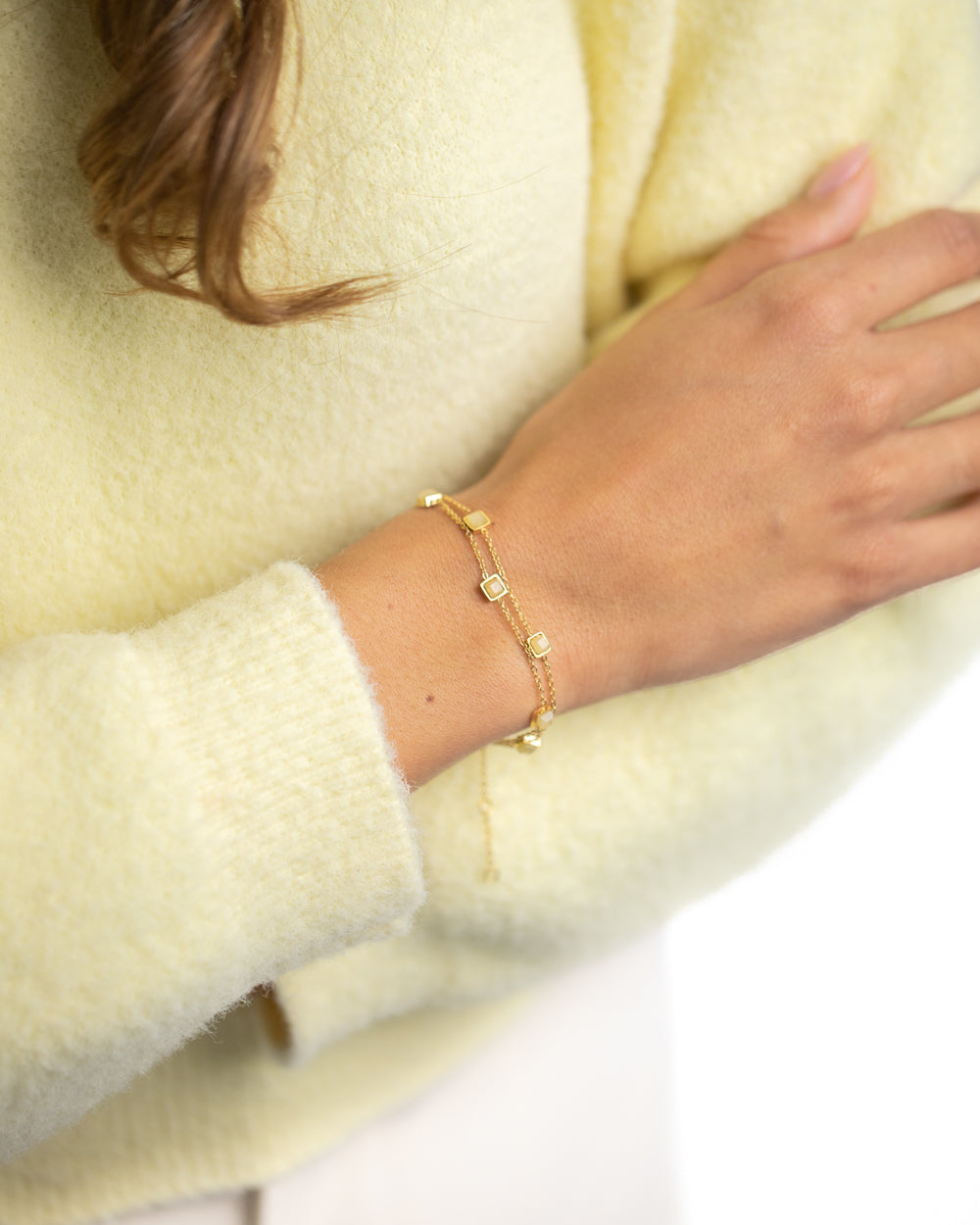 Edo Yellow
The Edo Yellow bracelet is made with beautiful Calcite stones. These light yellow stones blend in perfectly with the goldplated finish of the steel bracelet.

All Didyma jewelry is made from 316L stainless steel in combination with beautiful natural stone. We choose this material because it is very durable, light weight and hypo-allergenic. The colour will not fade over time if you treat it with care!

Yellow calcite is a special stone known for its bright yellow color. People who believe in the power of stones say it can do a couple of things:

1. Boost self-confidence: it is said to help increase self-confidence and motivation. People believe that it can encourage you to be more energetic and positive about yourself and what you can do.

2. Enhance your memory: some say that it can make learning new things easier and assist with focusing on important tasks.

3. Emotional healing: it may help to balance your emotions and reduce feelings of stress and anxiety, making you feel more peaceful and centered.

"Edo" (Εδώ in Greek) means "here" in English. It refers to a specific location or position that is present and physically close to the speaker or the person being addressed. In broader usage, it can also refer to a situation or state of being that is current or relevant to the speaker or the topic being discussed.