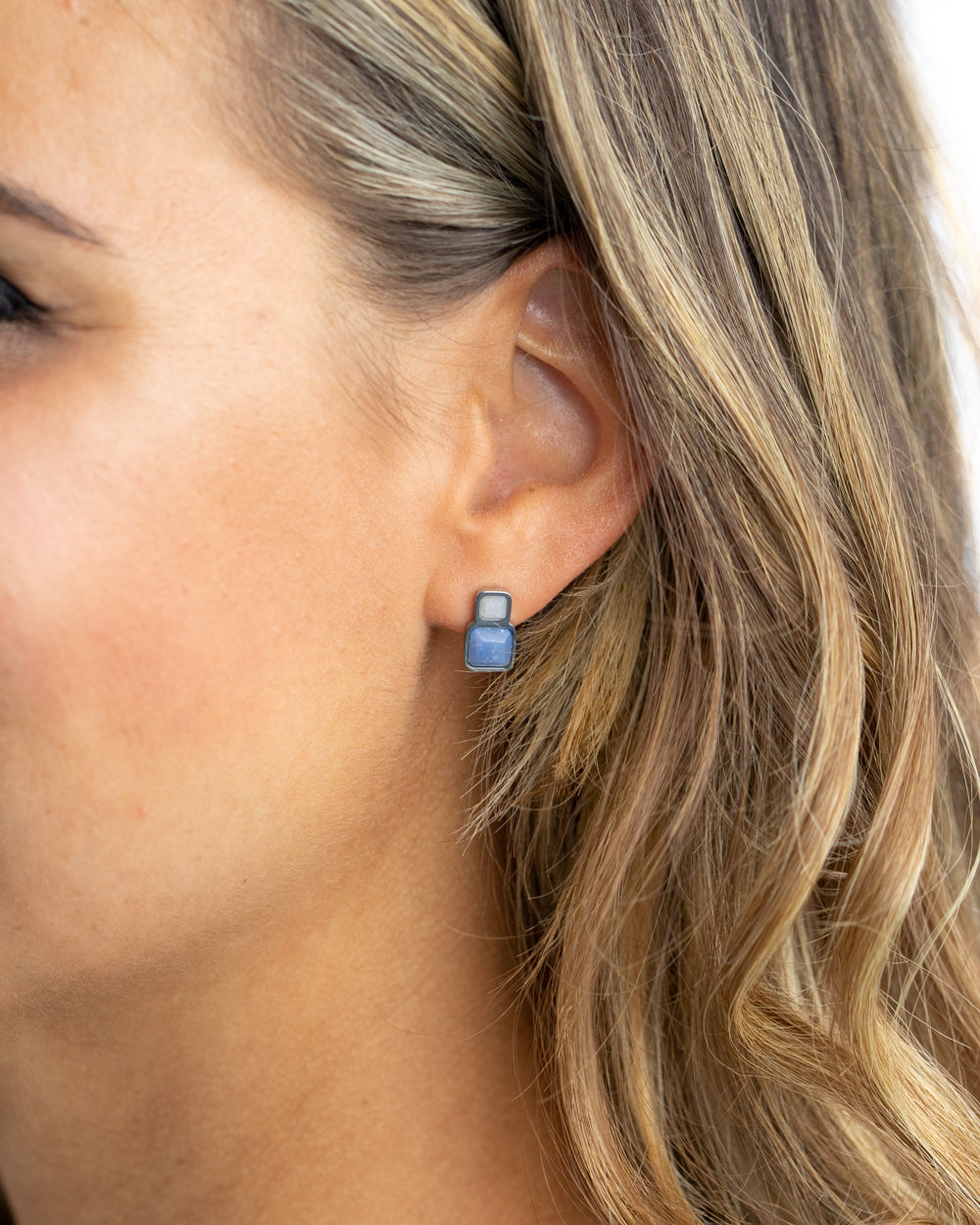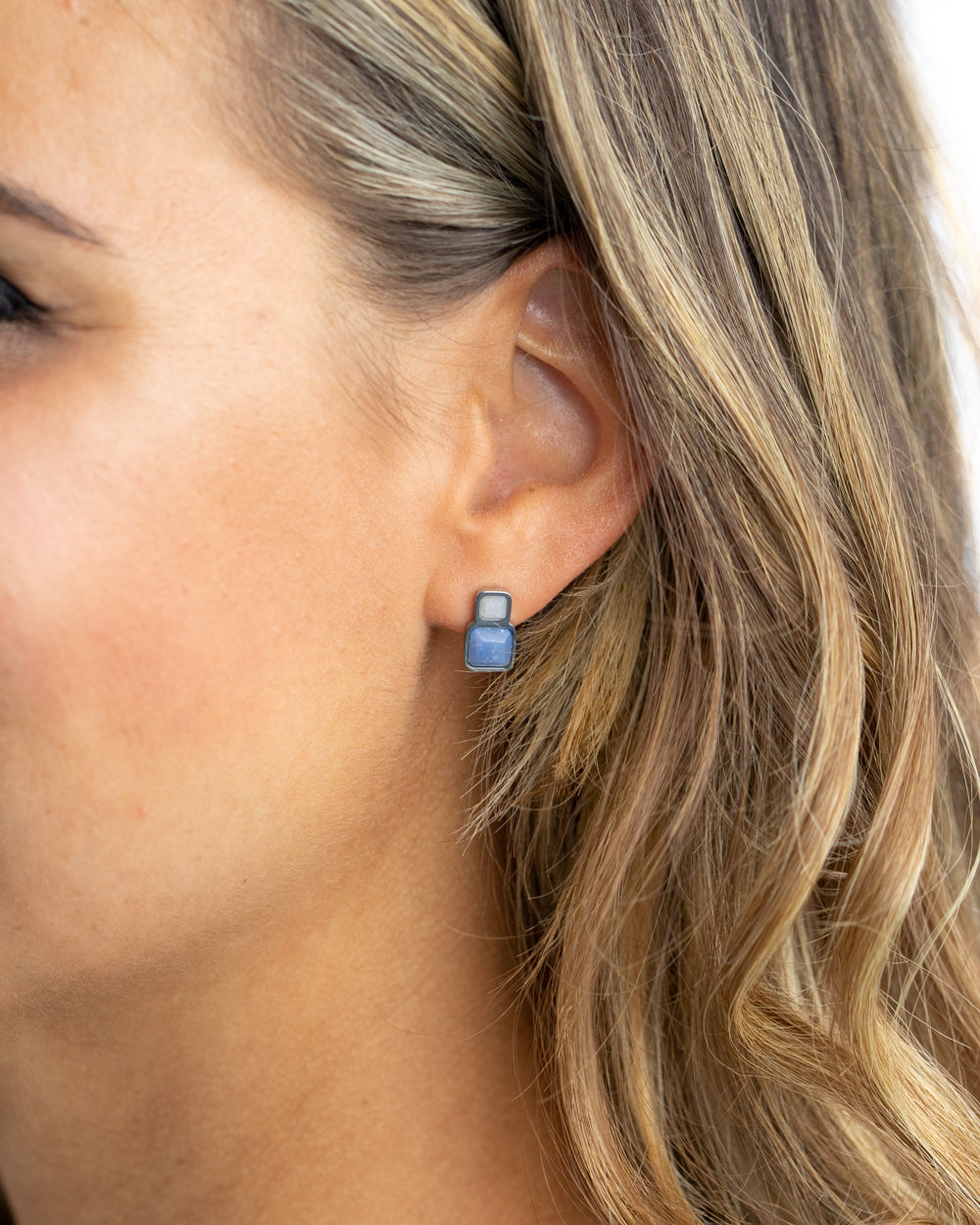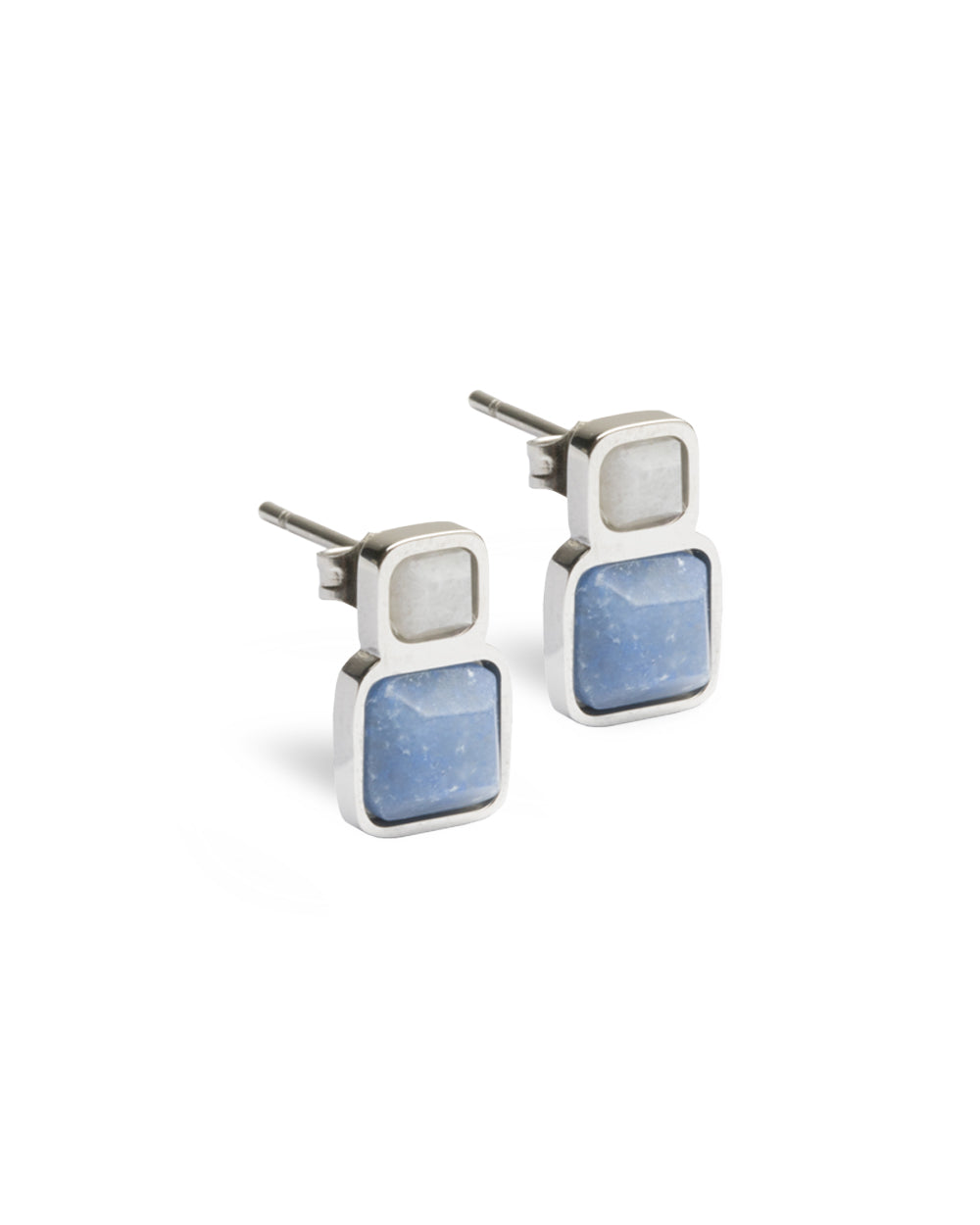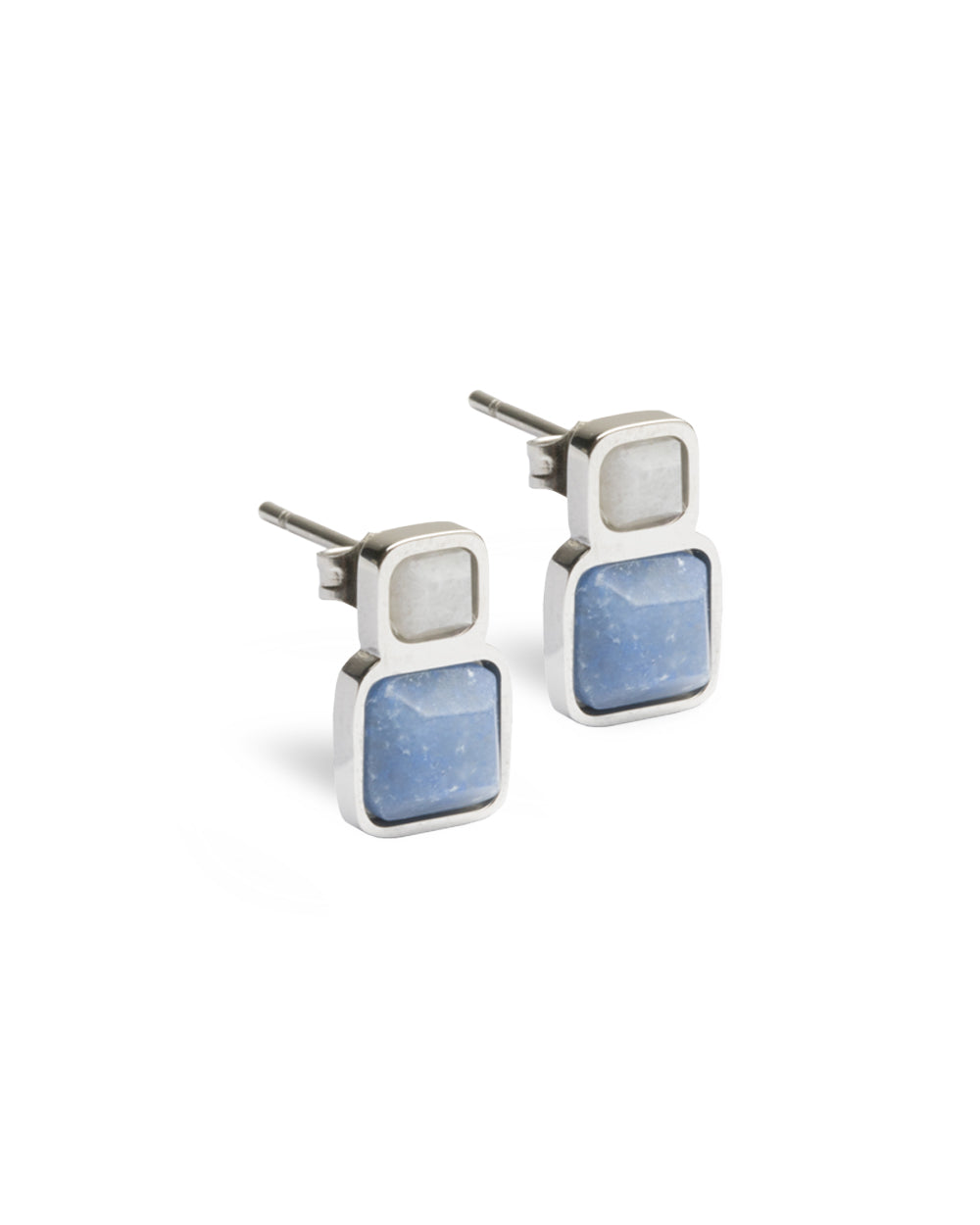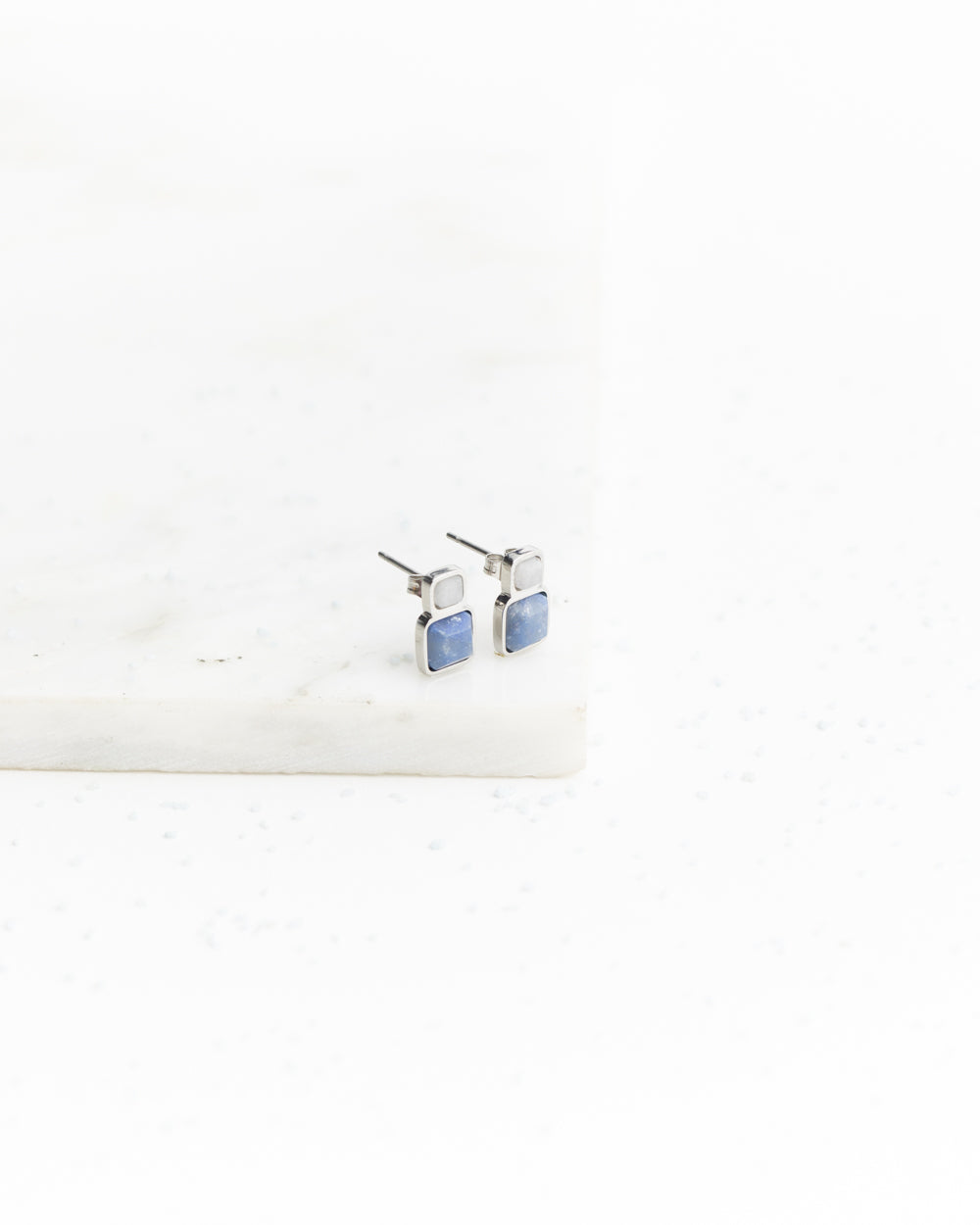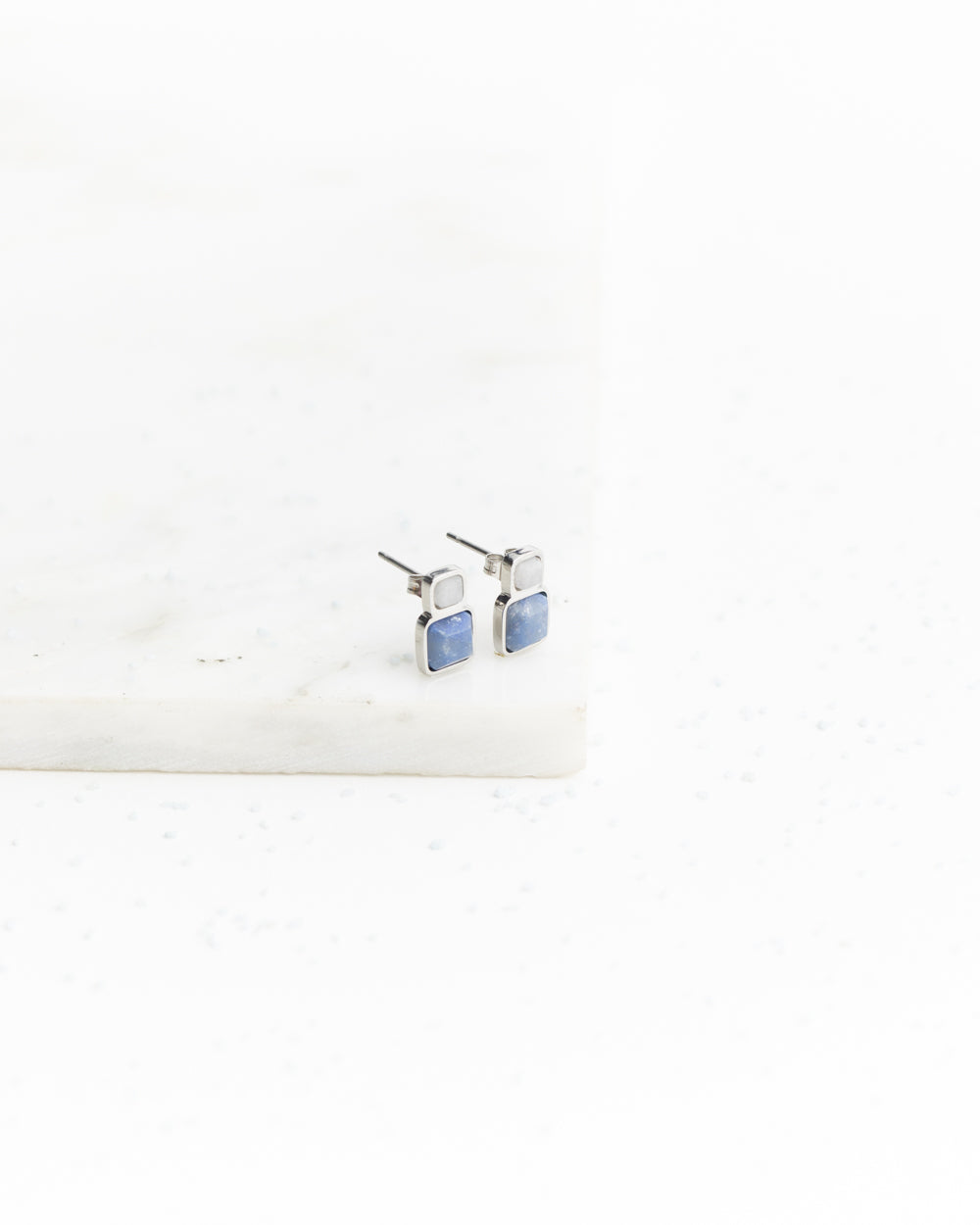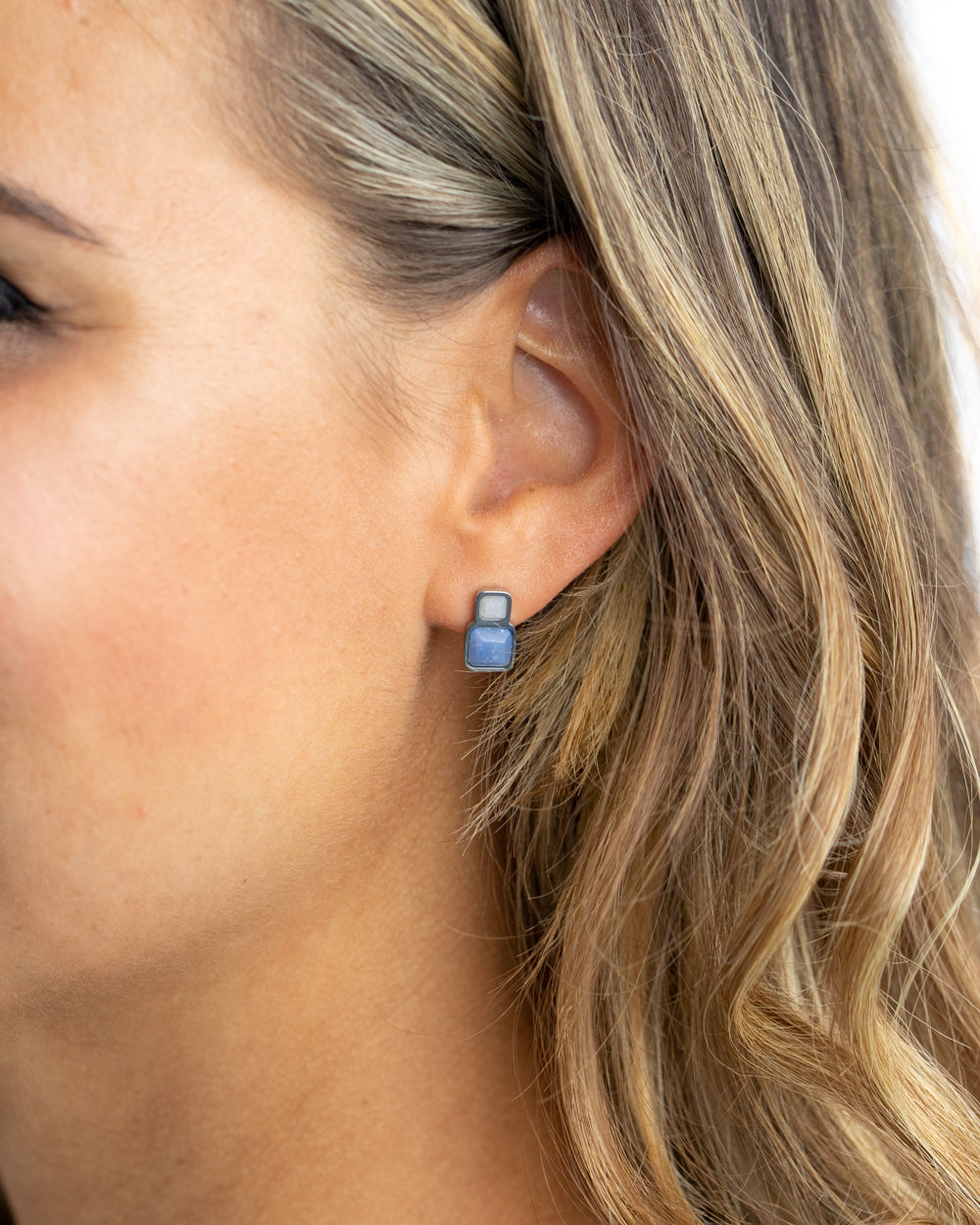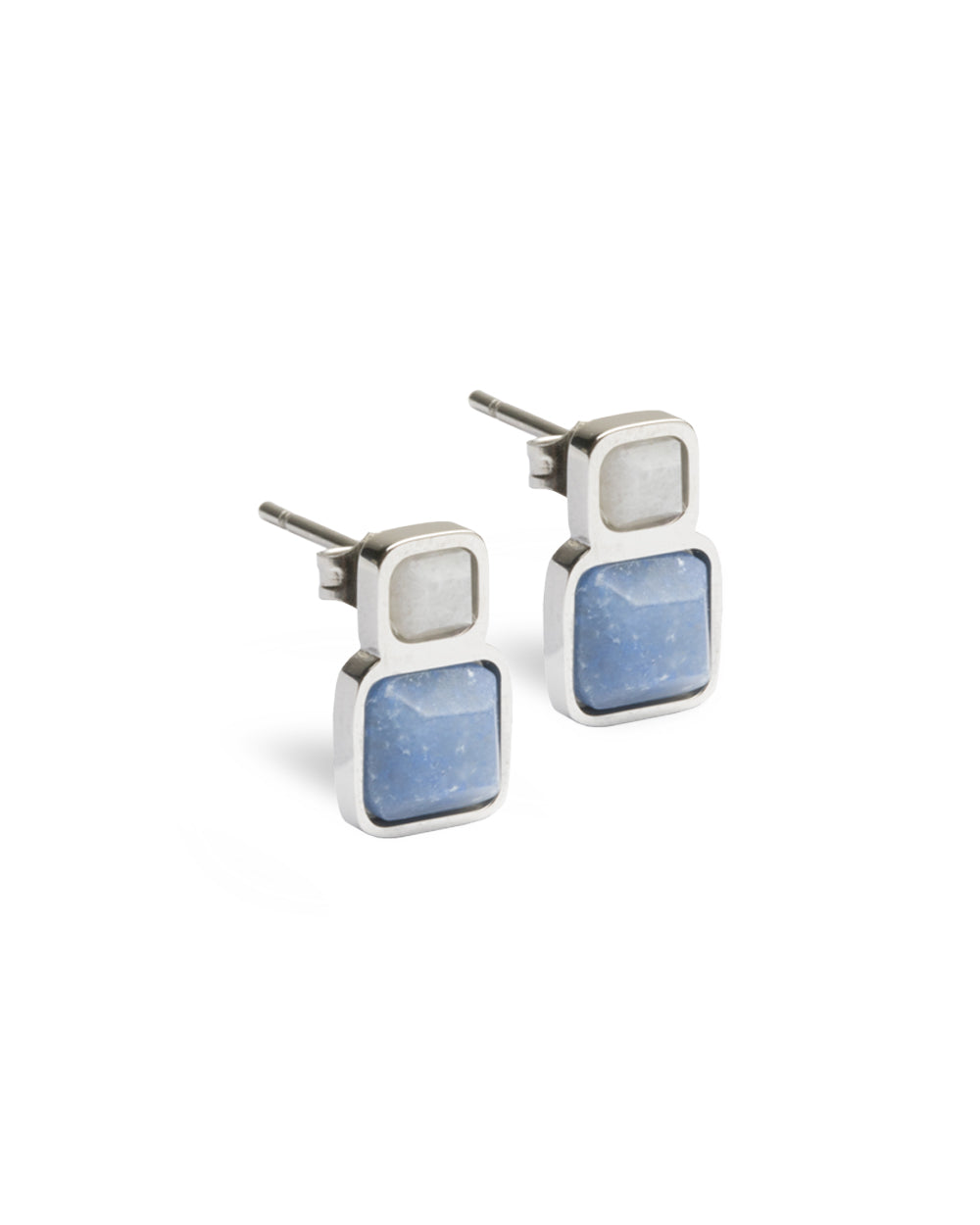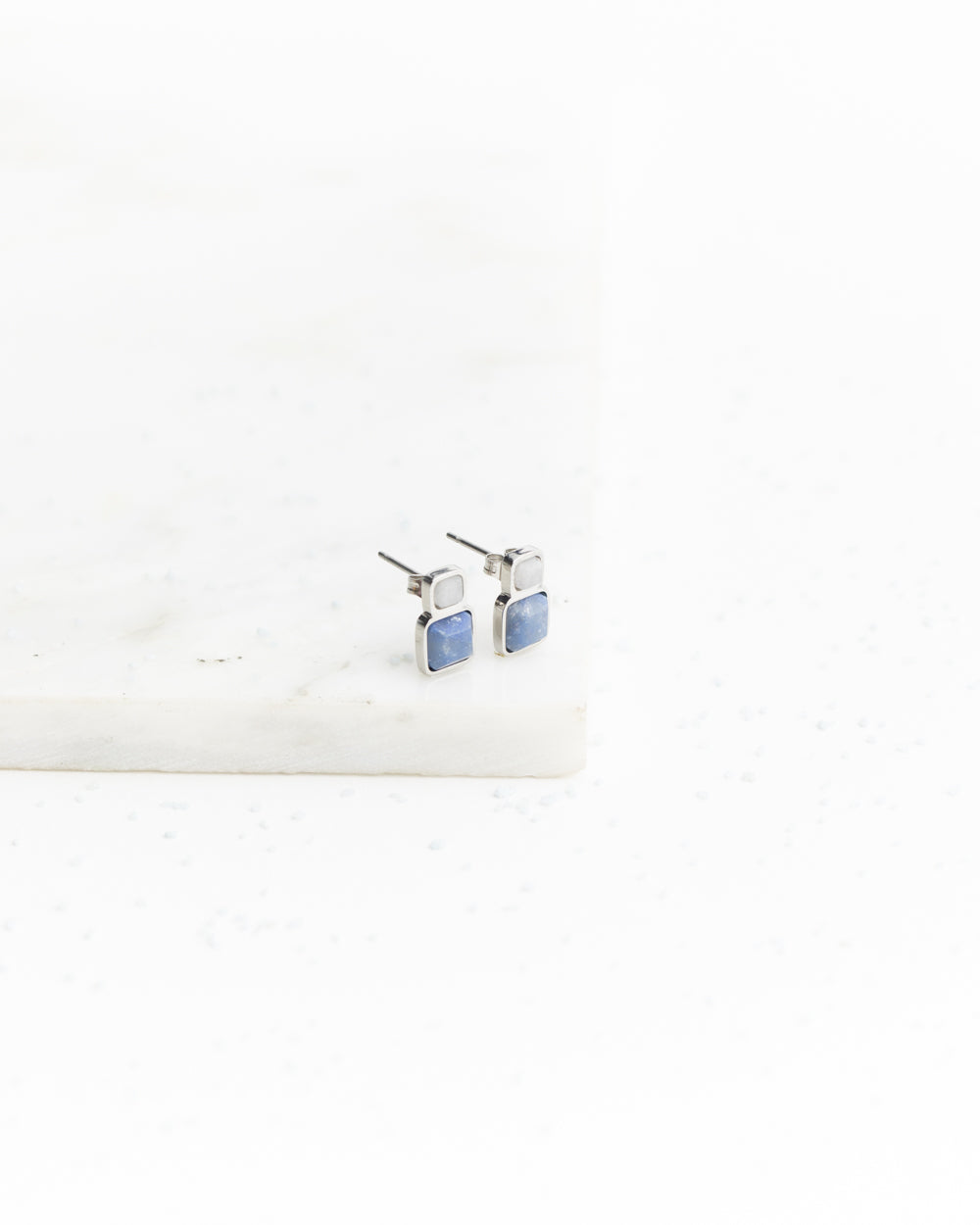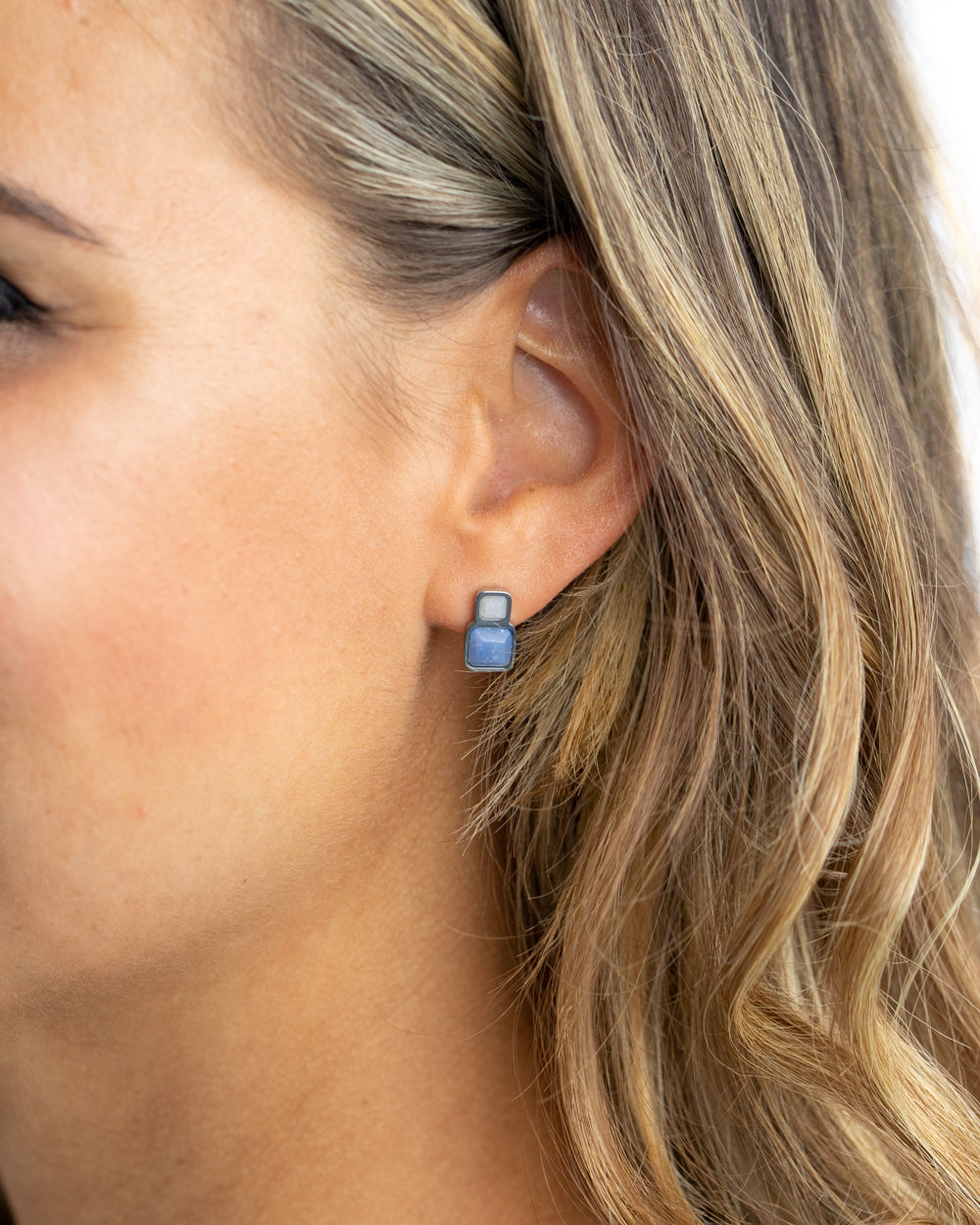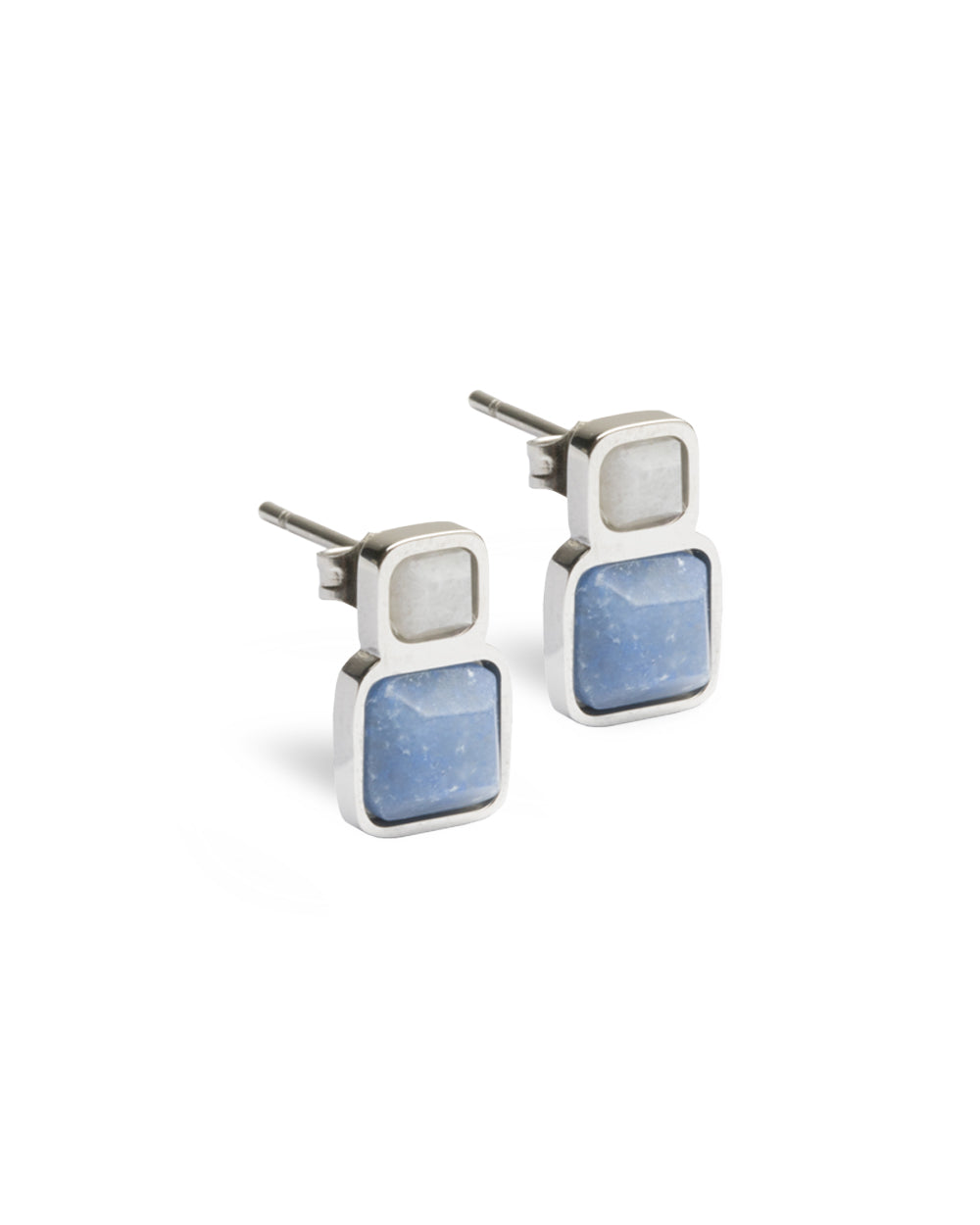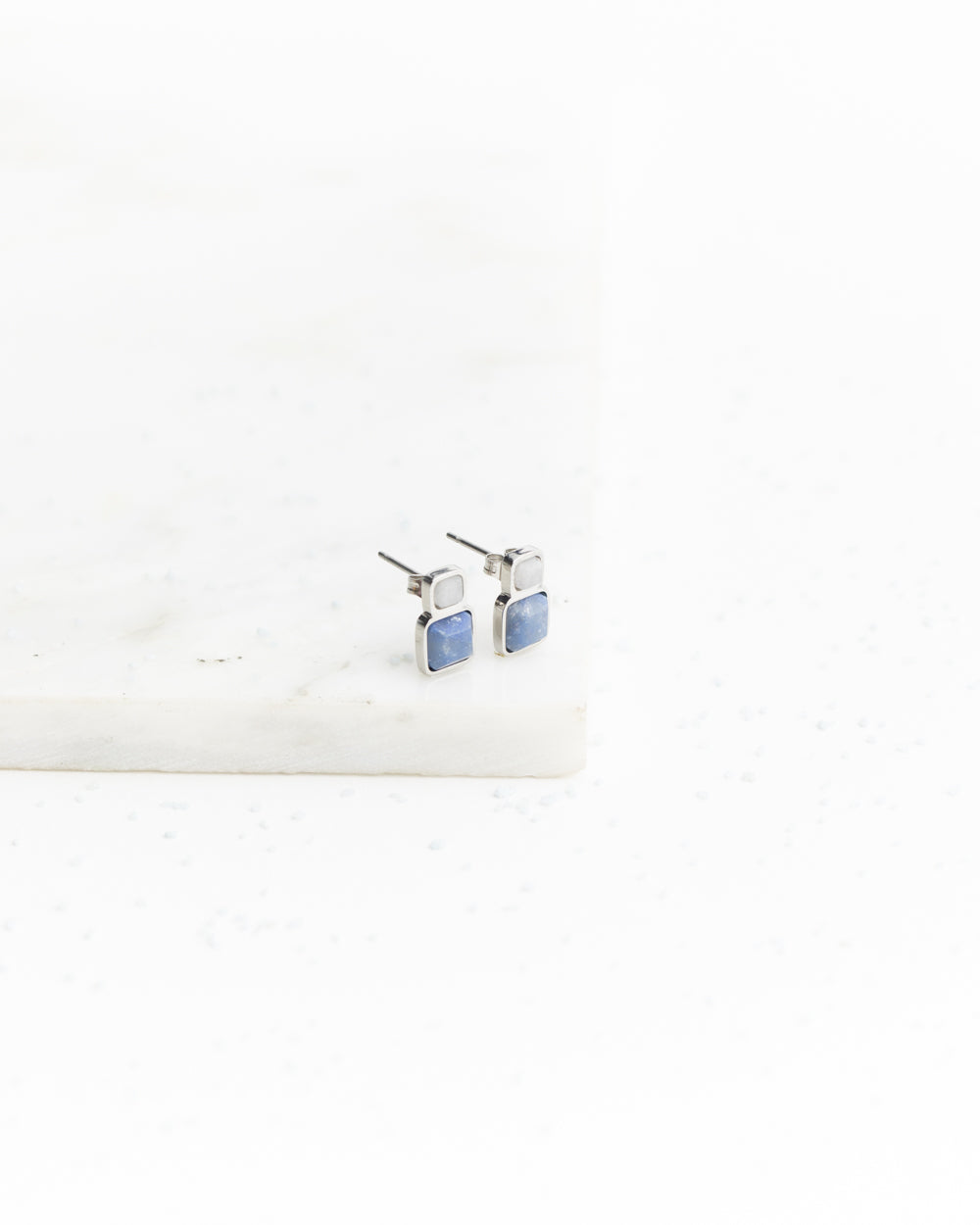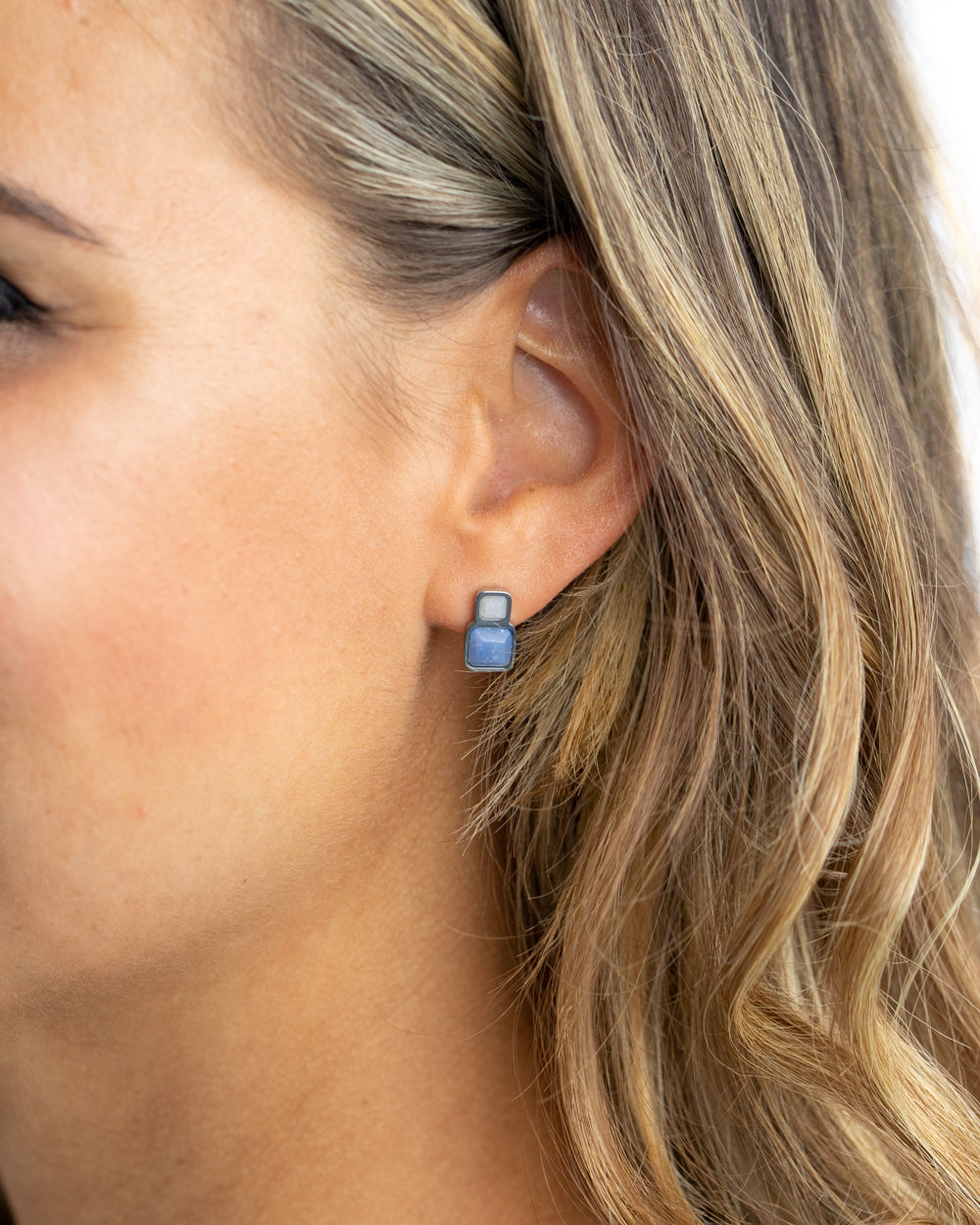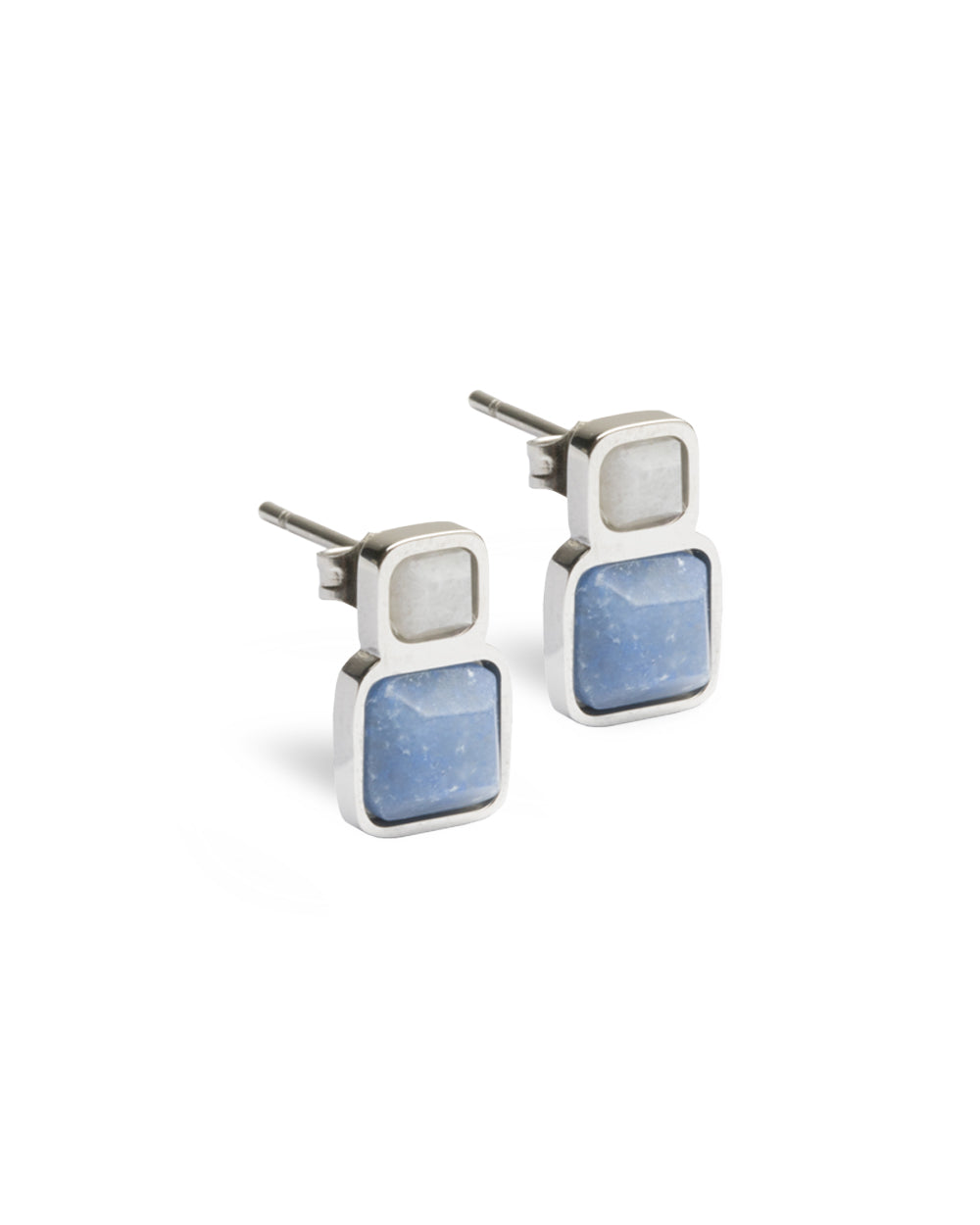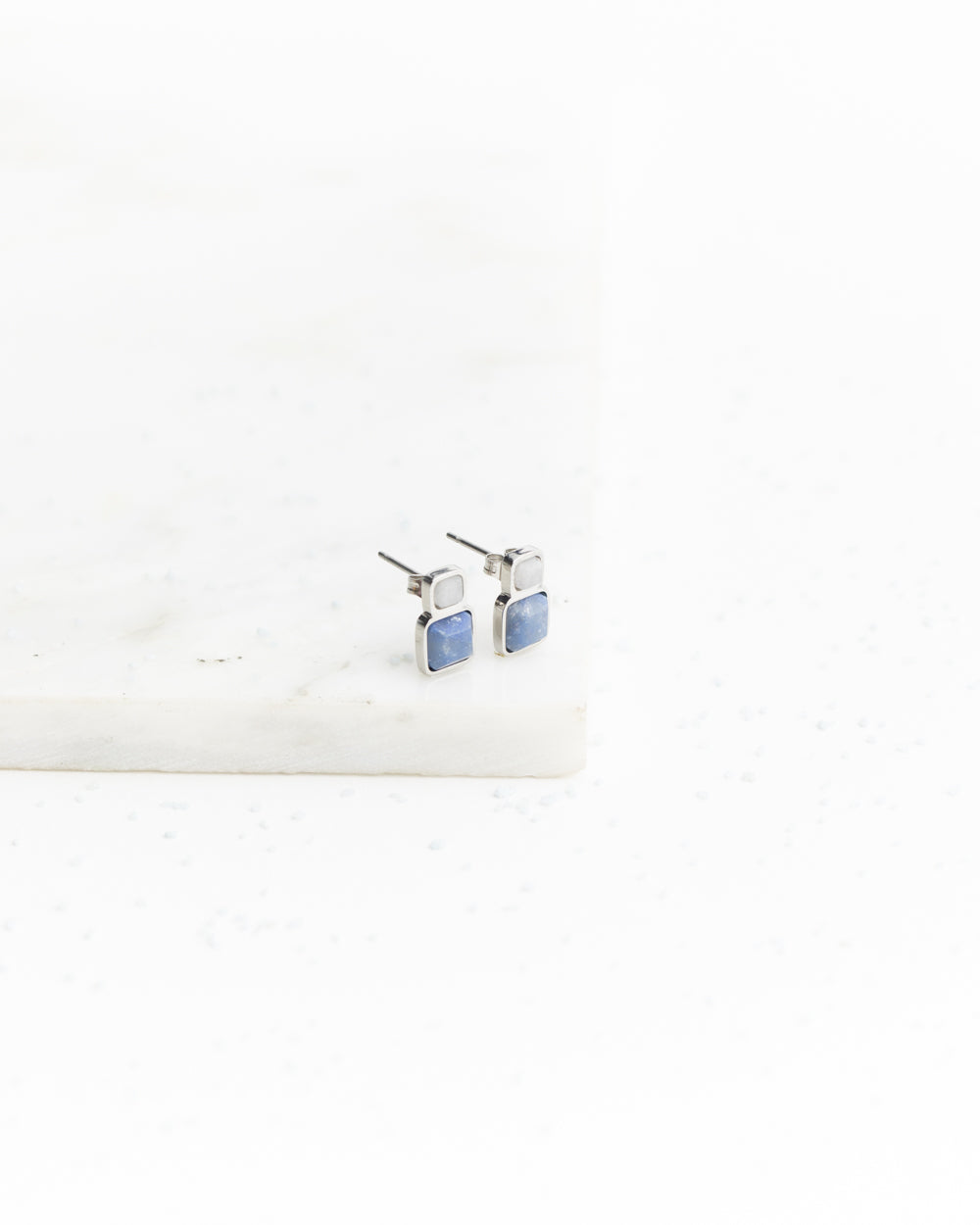 Dino Blue
The Dino Blue earrings are made with two different kinds of natural stones: Blue Aventurine and White Quartz. The blue and white stones blend in perfectly with the polished silver finish of the earrings.

All Didyma jewelry is made from 316L stainless steel in combination with beautiful natural stone. We choose this material because it is very durable, light weight and hypo-allergenic. The colour will not fade over time if you treat it with care!

Blue aventurine is a blue type of quartz gemstone. People who believe in the power of stones say it can do a couple of things:

1. Boost your communication: some people believe it can help them speak and express themselves better.
2. Encourage self-discipline: it's used by people who want to have more control over their actions, like sticking to a diet or a study plan.
3. Bring peace: it's thought to help people feel more calm and less stressed.

The Greek word "Dino" (Δηνώ) comes from the name "Dionysus" and it means "divine" or "belonging to the gods". It is also associated with wine, festivity, and joy. In modern Greek, the word "Dino" is commonly used as a masculine given name.