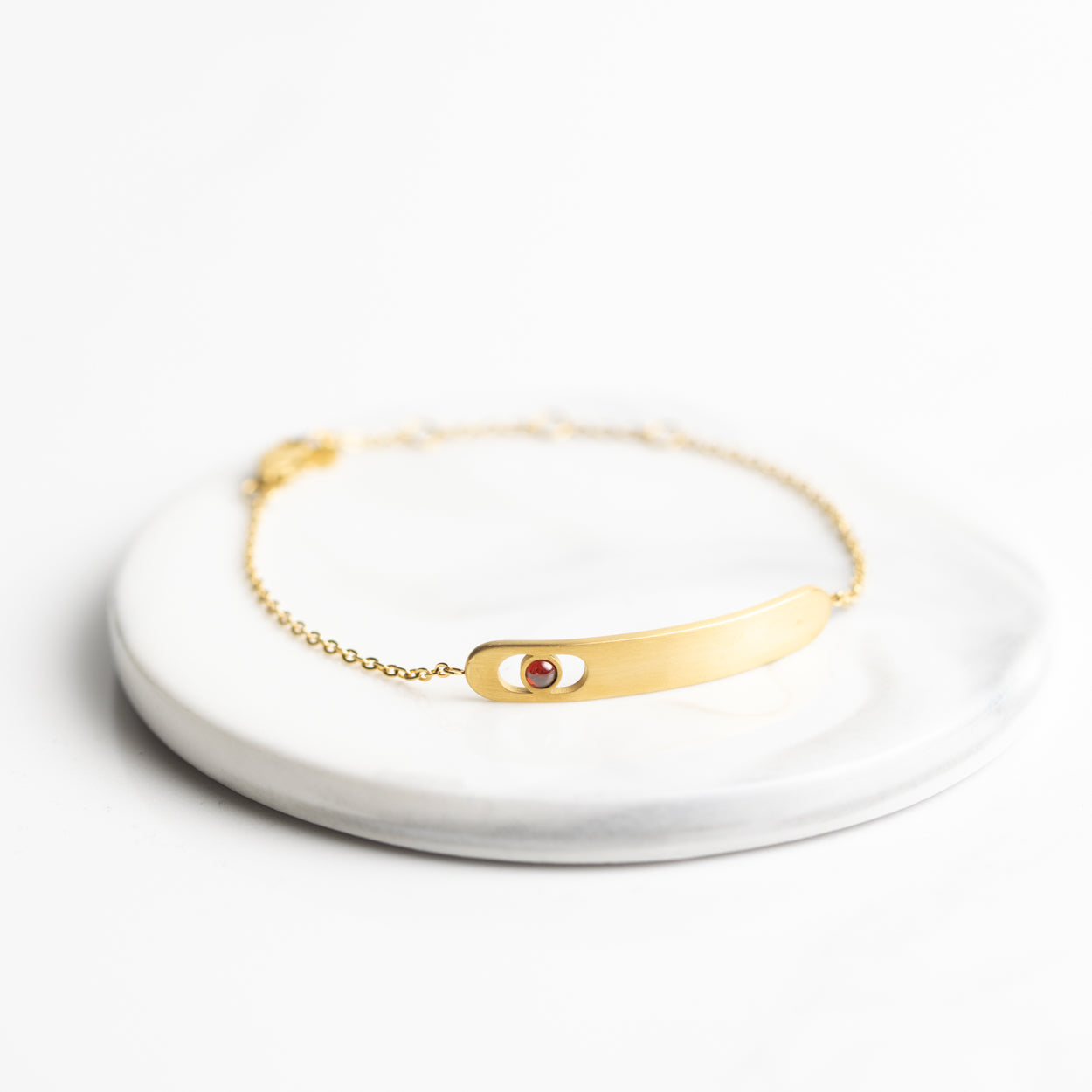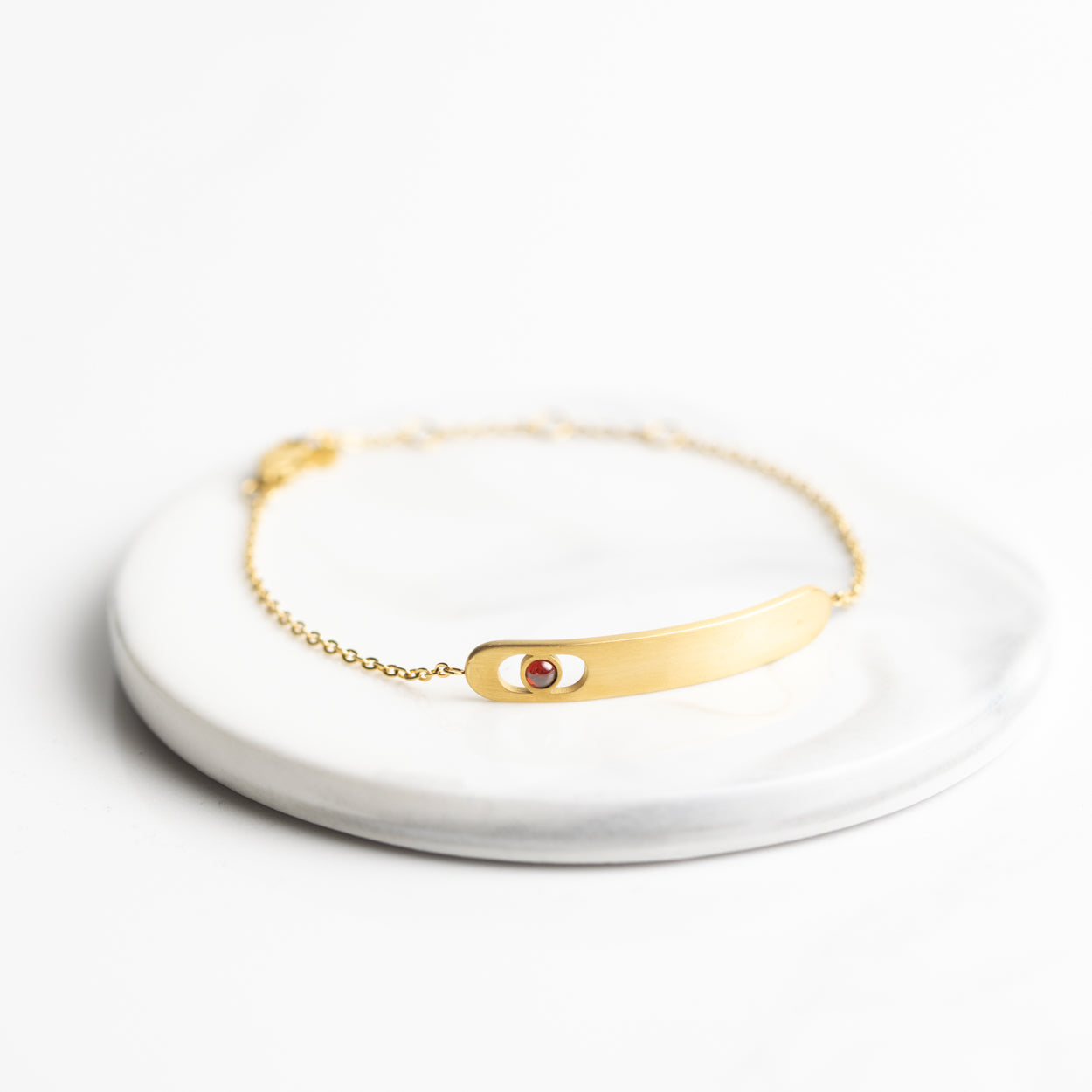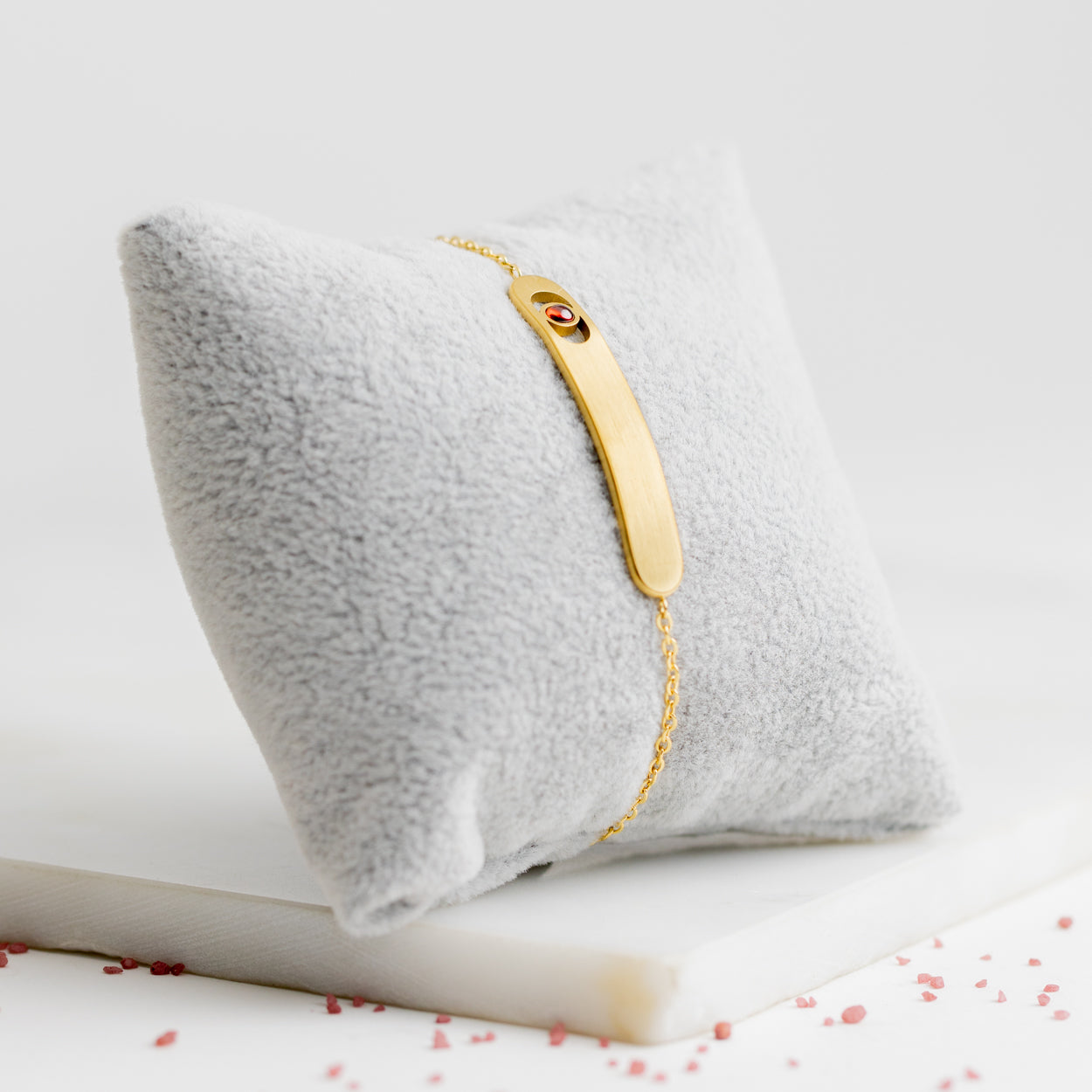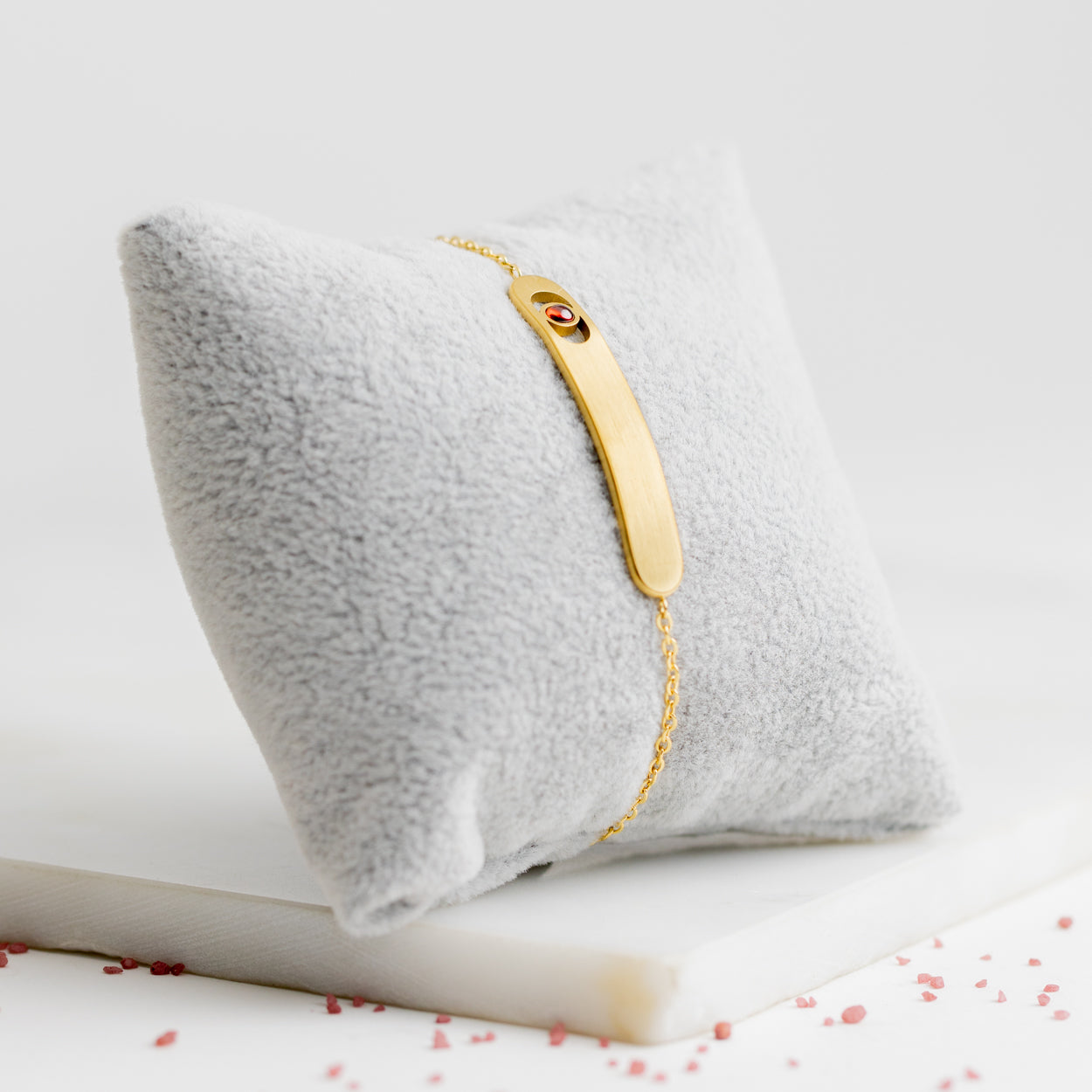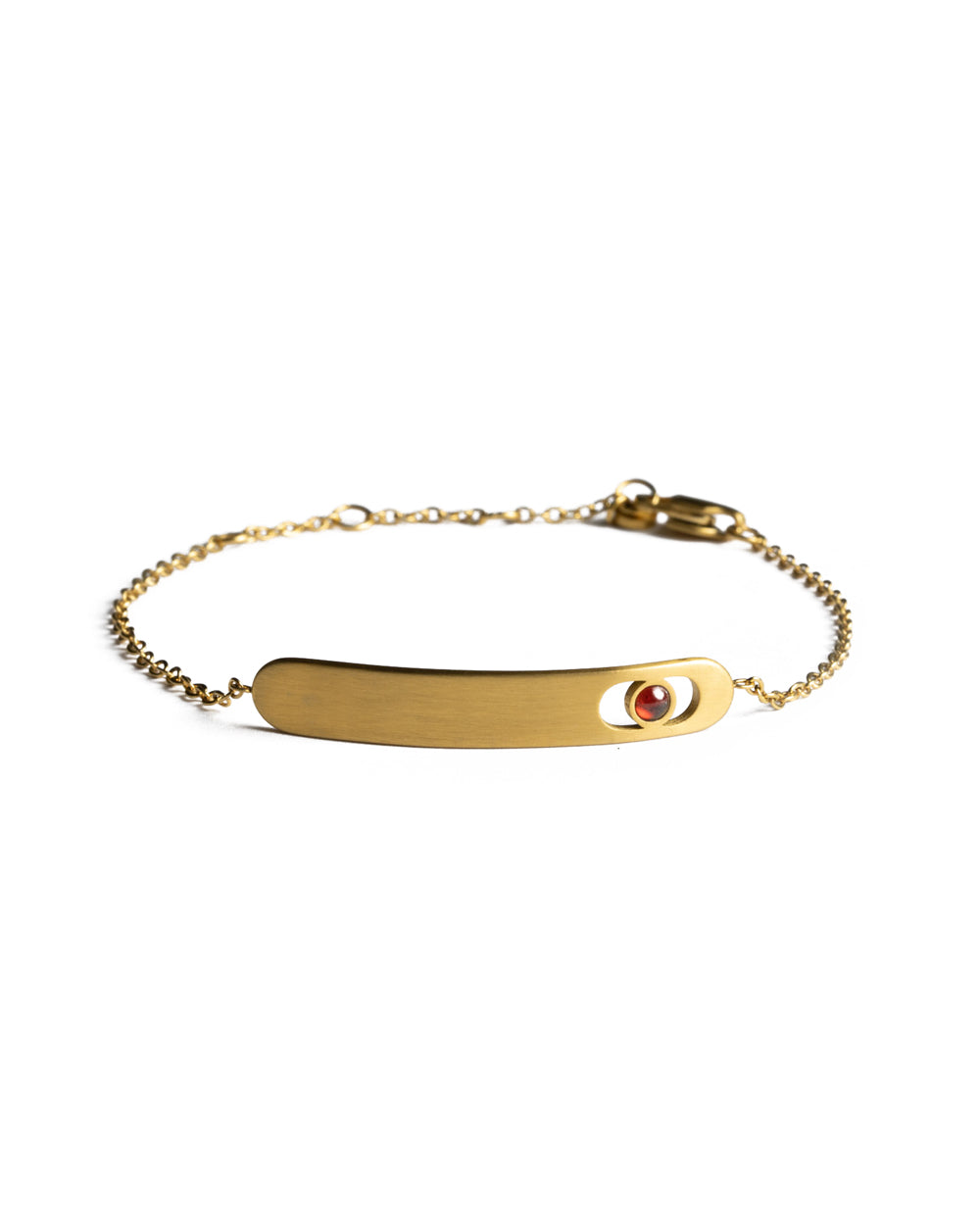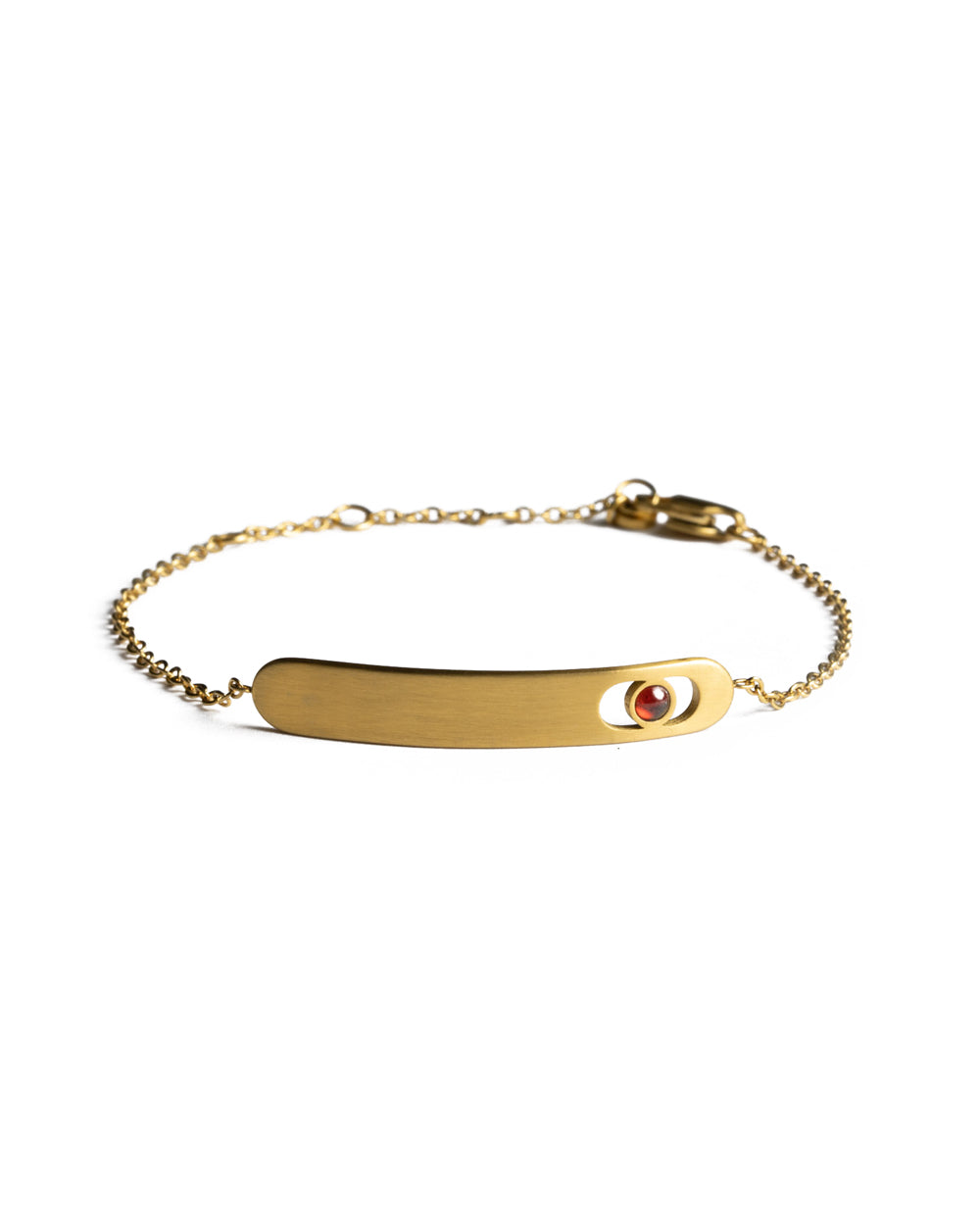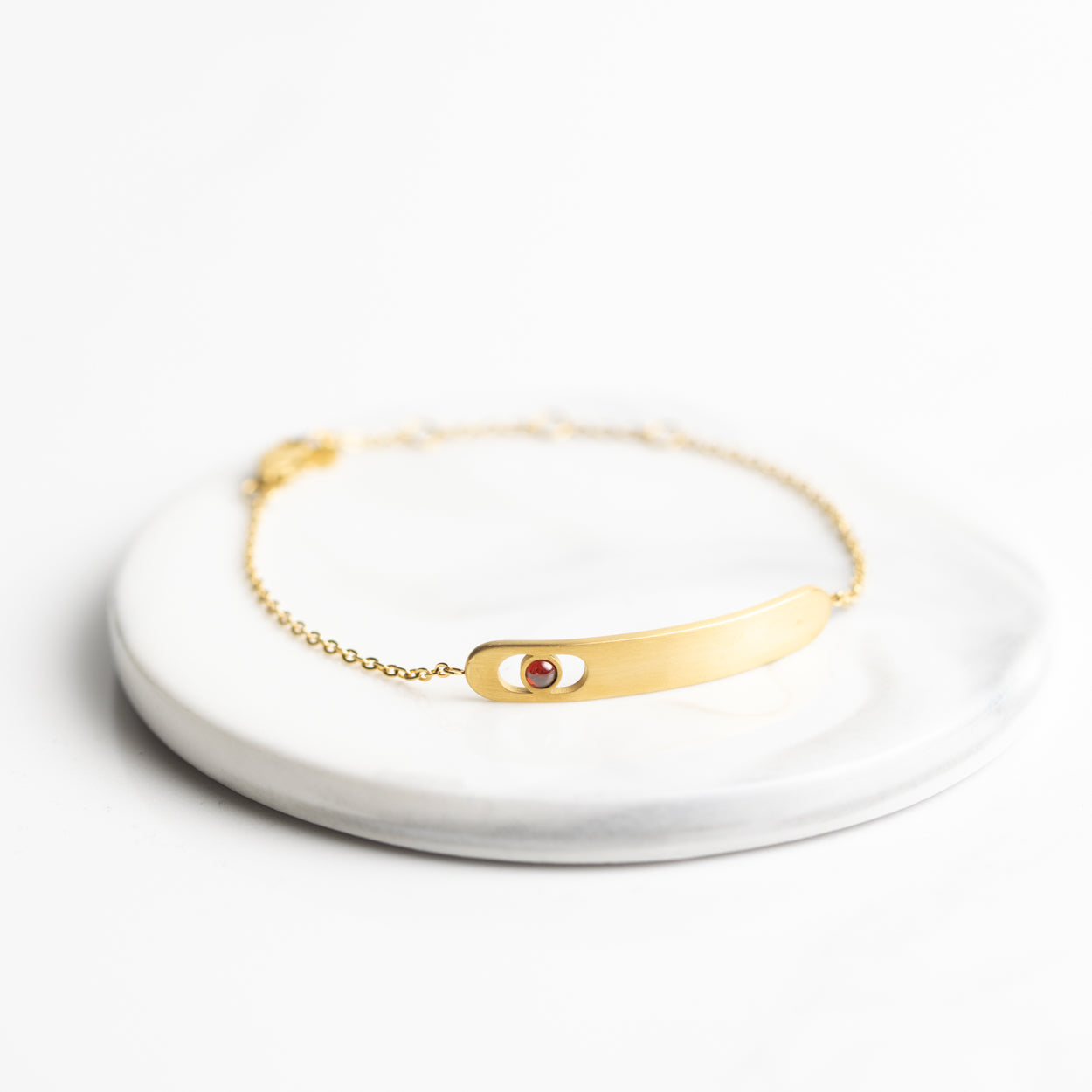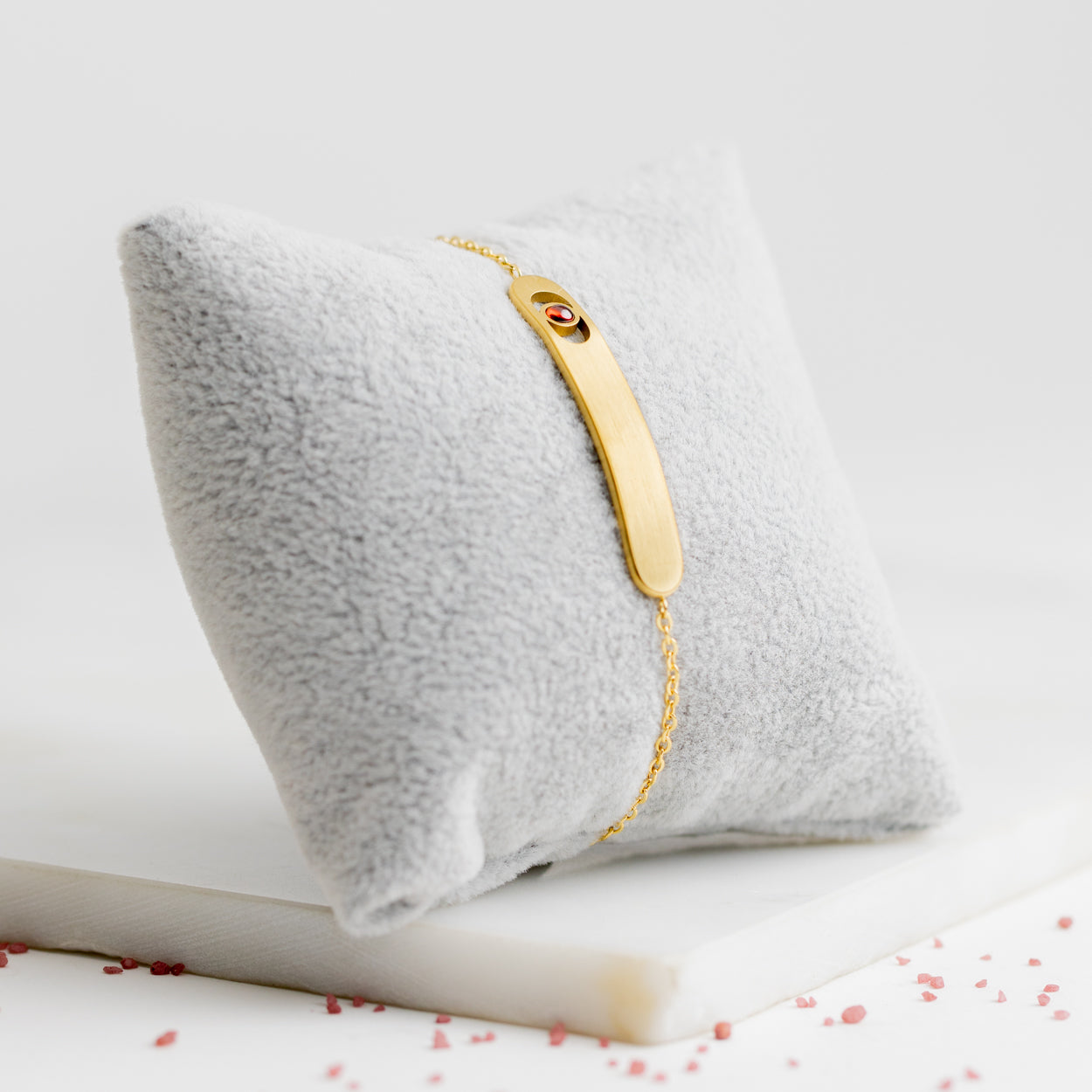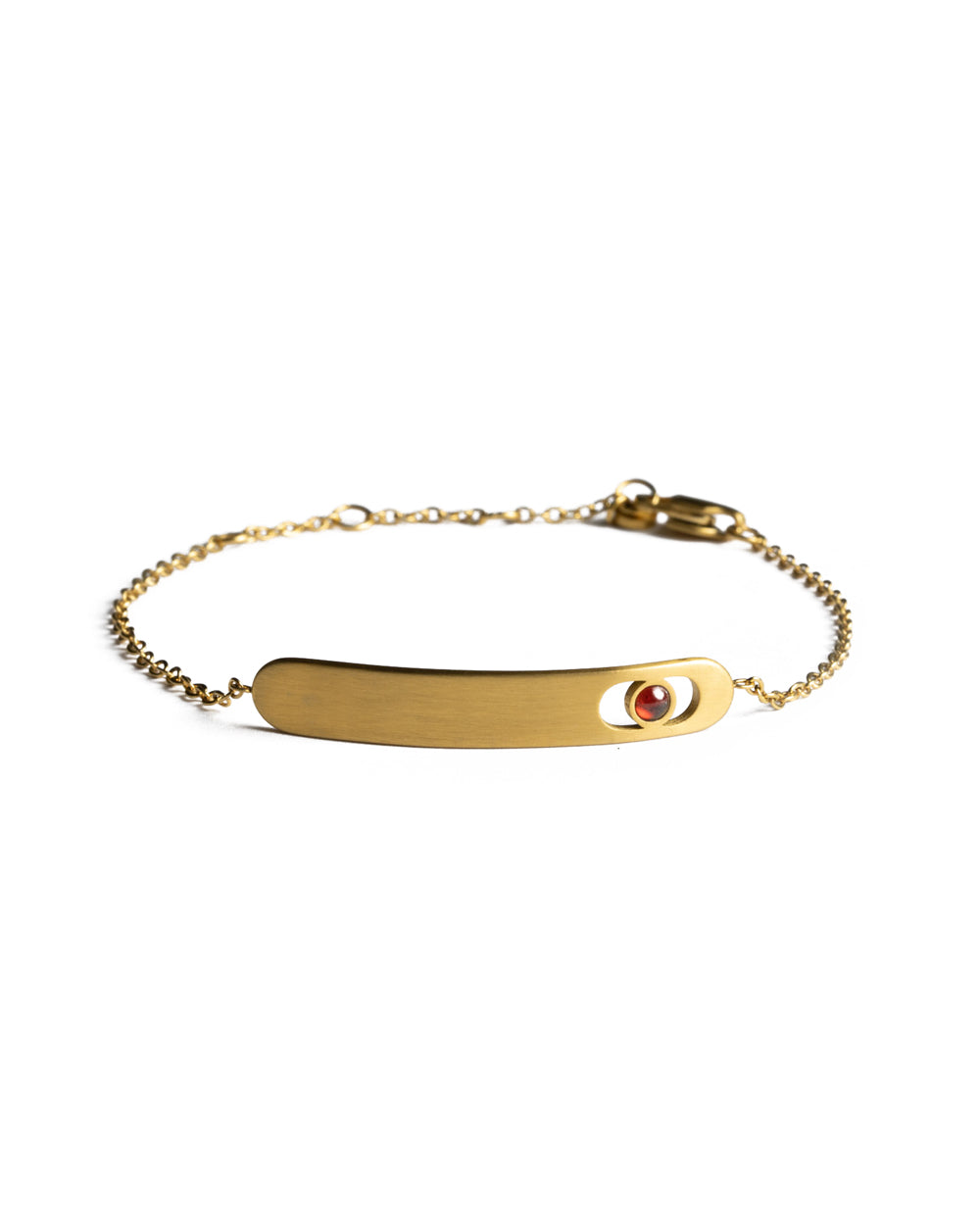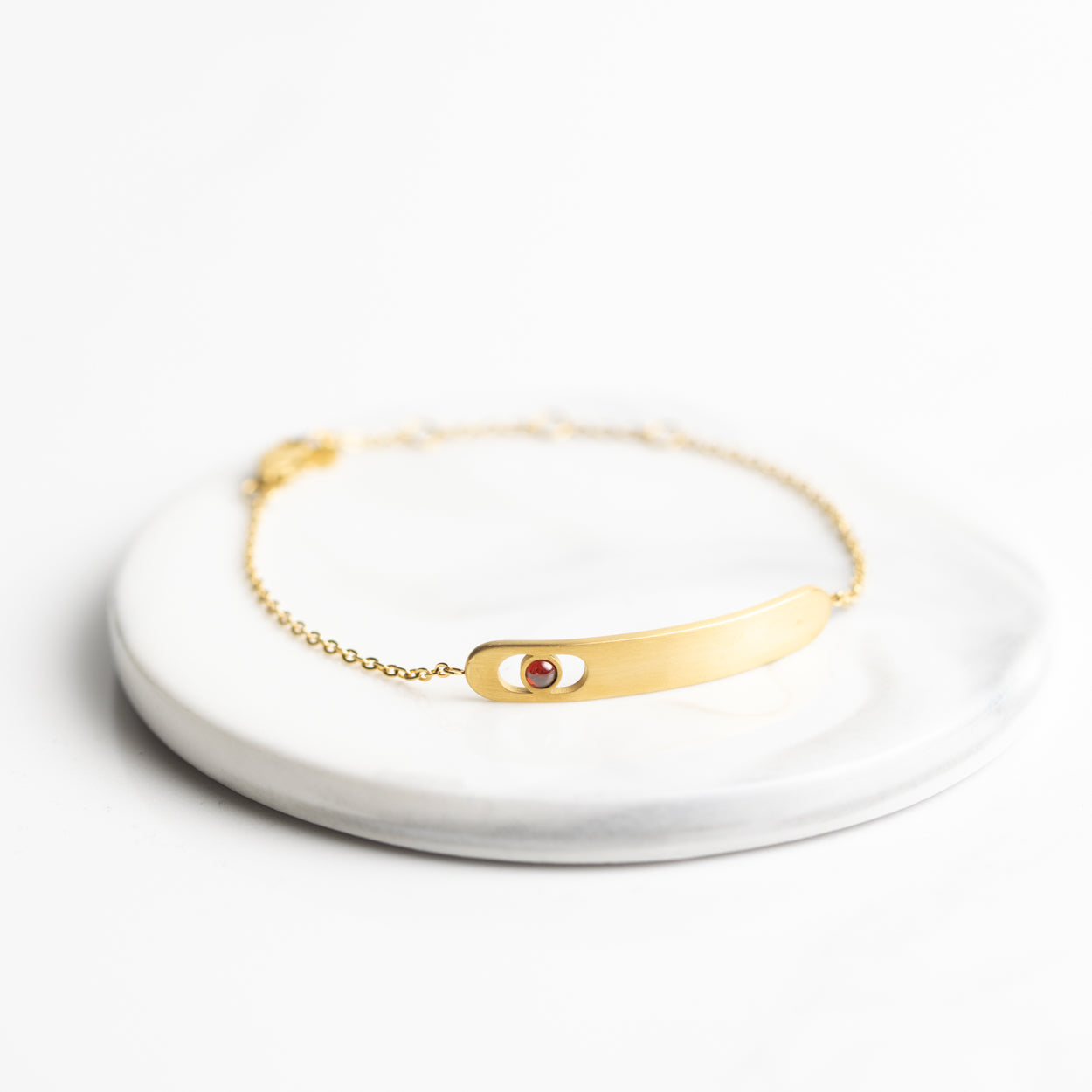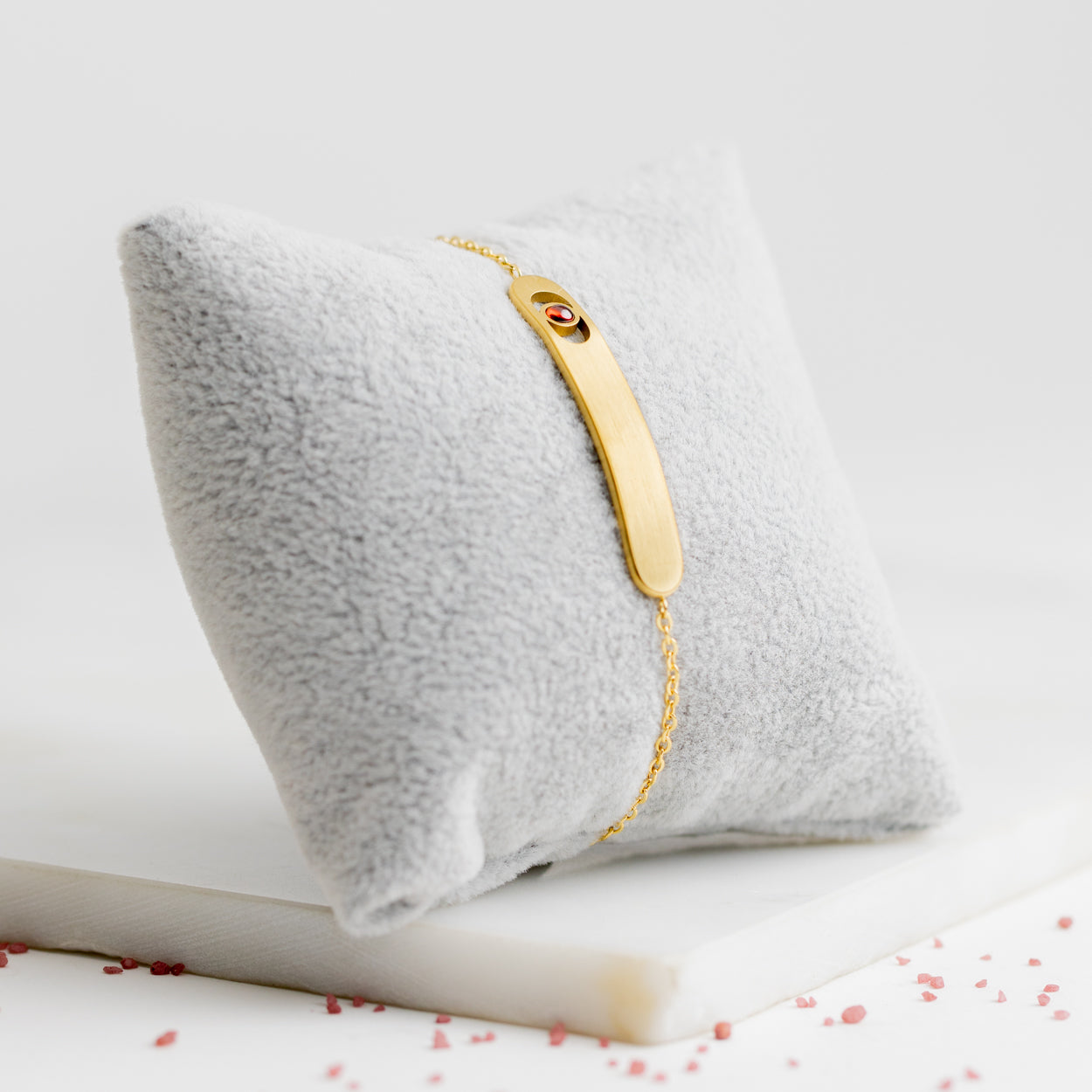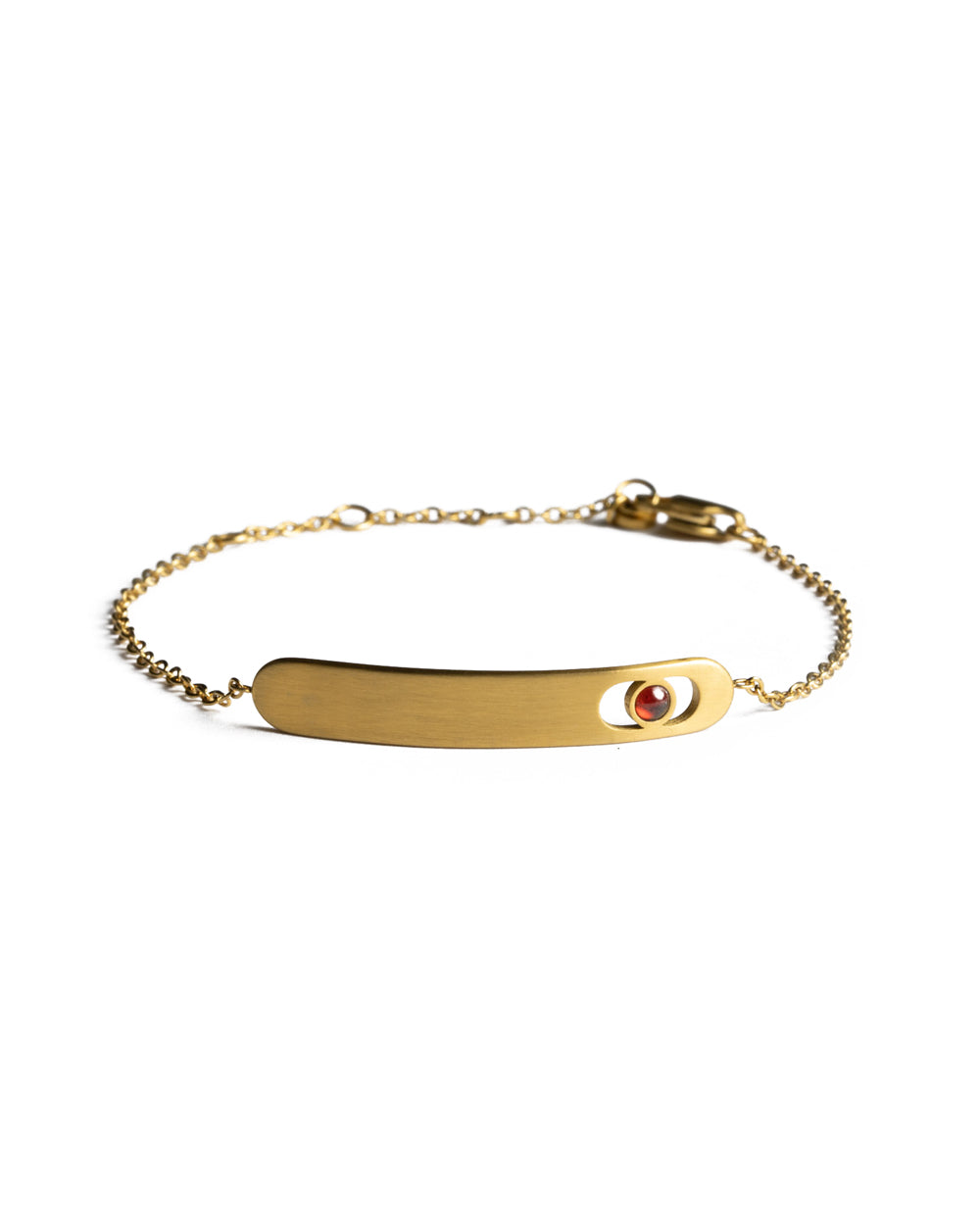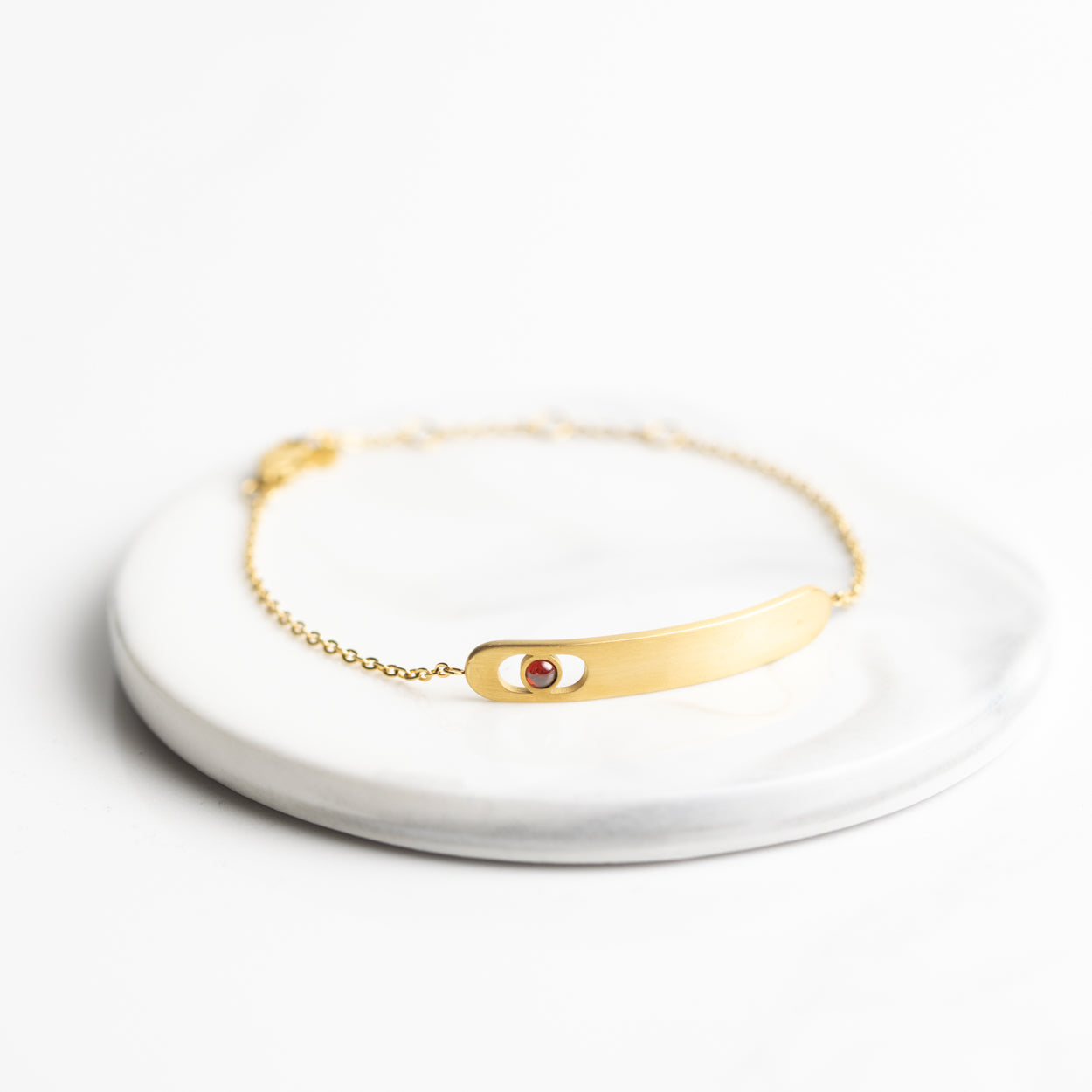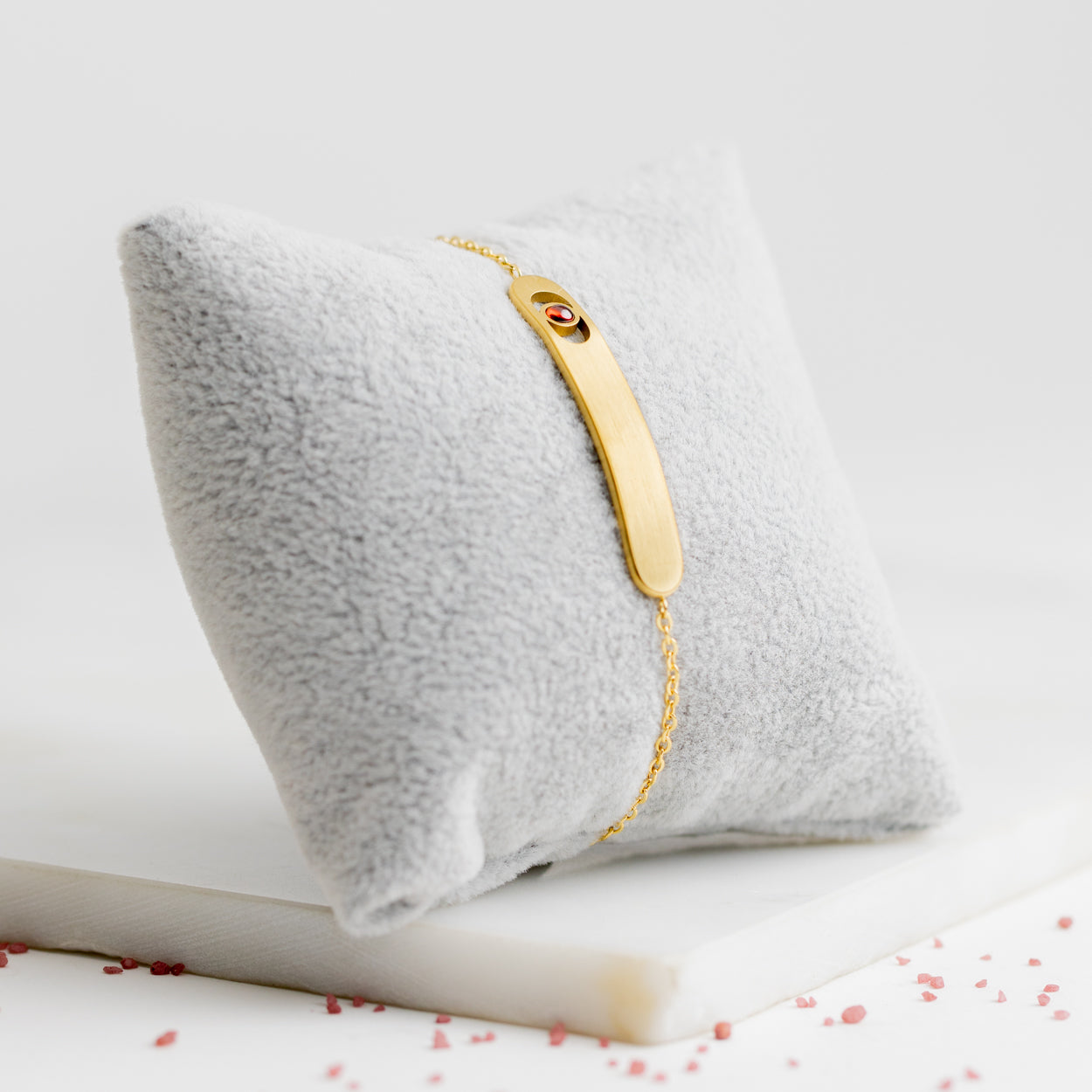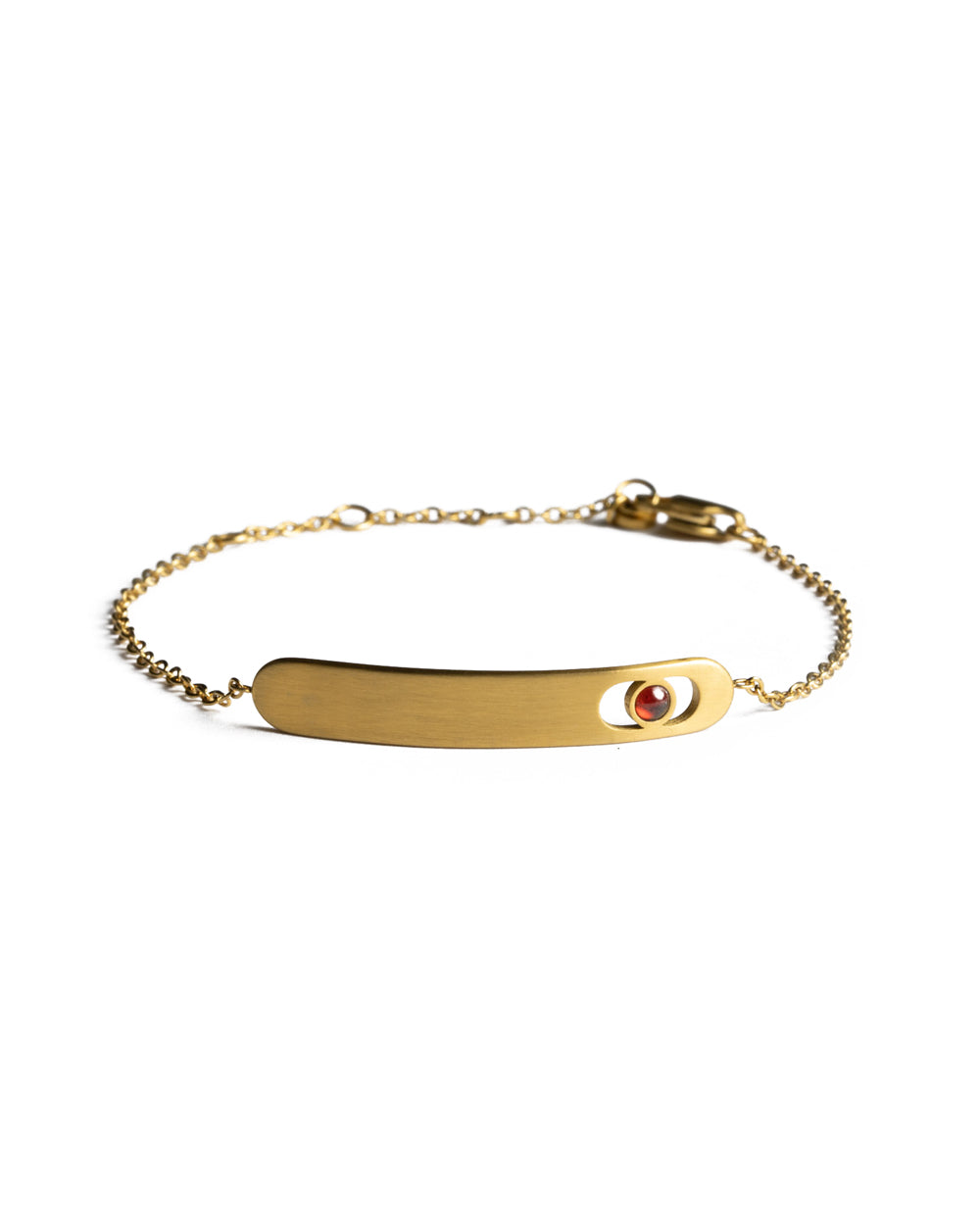 Cressa Gold Ruby
Cressa is a name of Greek origin that means "strong willed" or "determined". It is often used as a feminine given name. The name Cressa is not commonly used today, but it has a unique and distinctive sound that may appeal to those looking for an uncommon name for their child.
Red Garnet is a stone that is known for its energizing and revitalizing properties. It is believed to promote strength, courage, and vitality, and can help to stimulate the root chakra. This stone is also thought to help reduce stress and promote a sense of calm and relaxation.
The bracelet is adjustable in 3 sizes so you don't need to worry about choosing the right size.
Why should you buy one?
- 12-month warranty period & free exchange if the size is not right
- Your earrings will be made and shipped within 48h
- They are treated with the best care in one our Belgian workshops