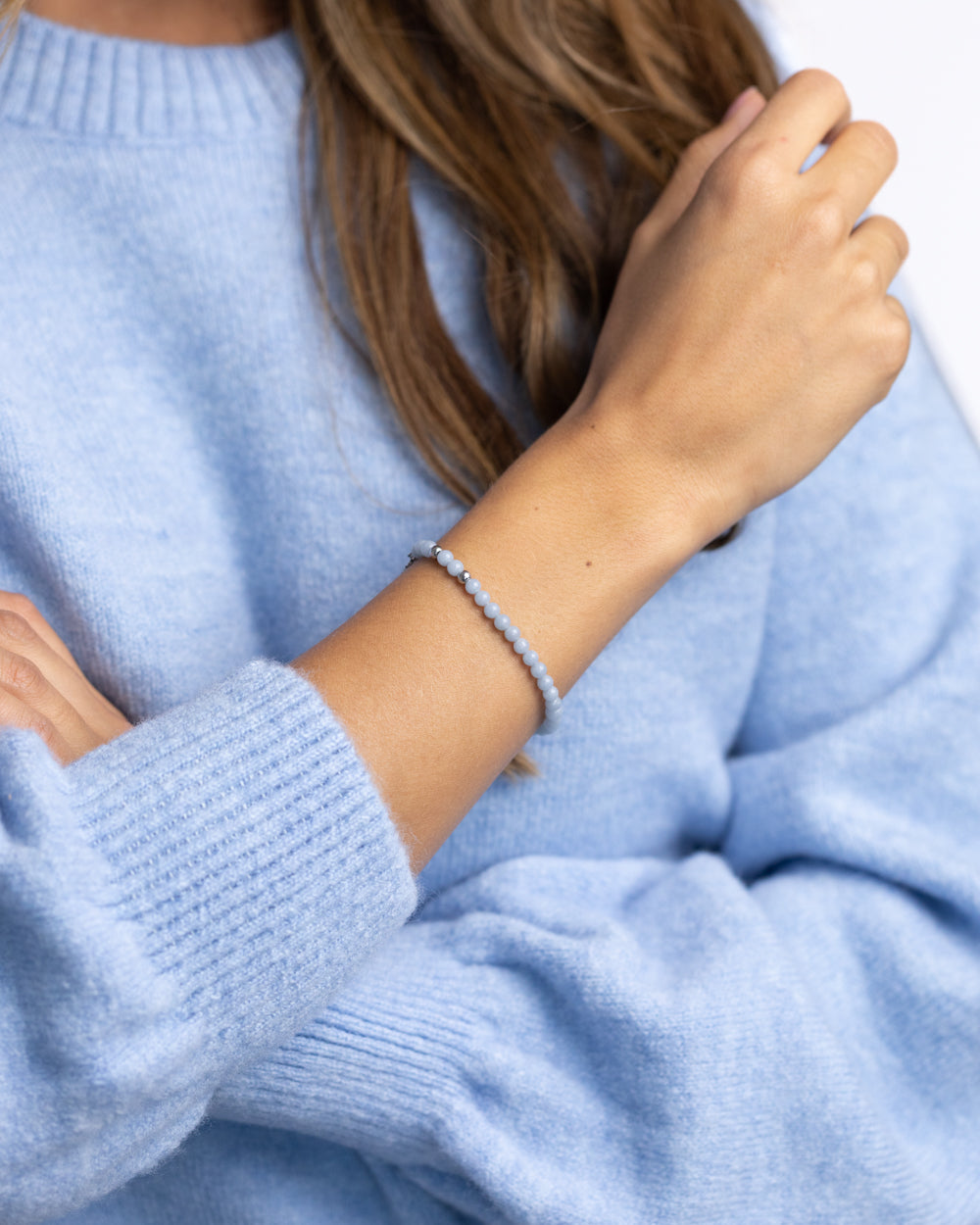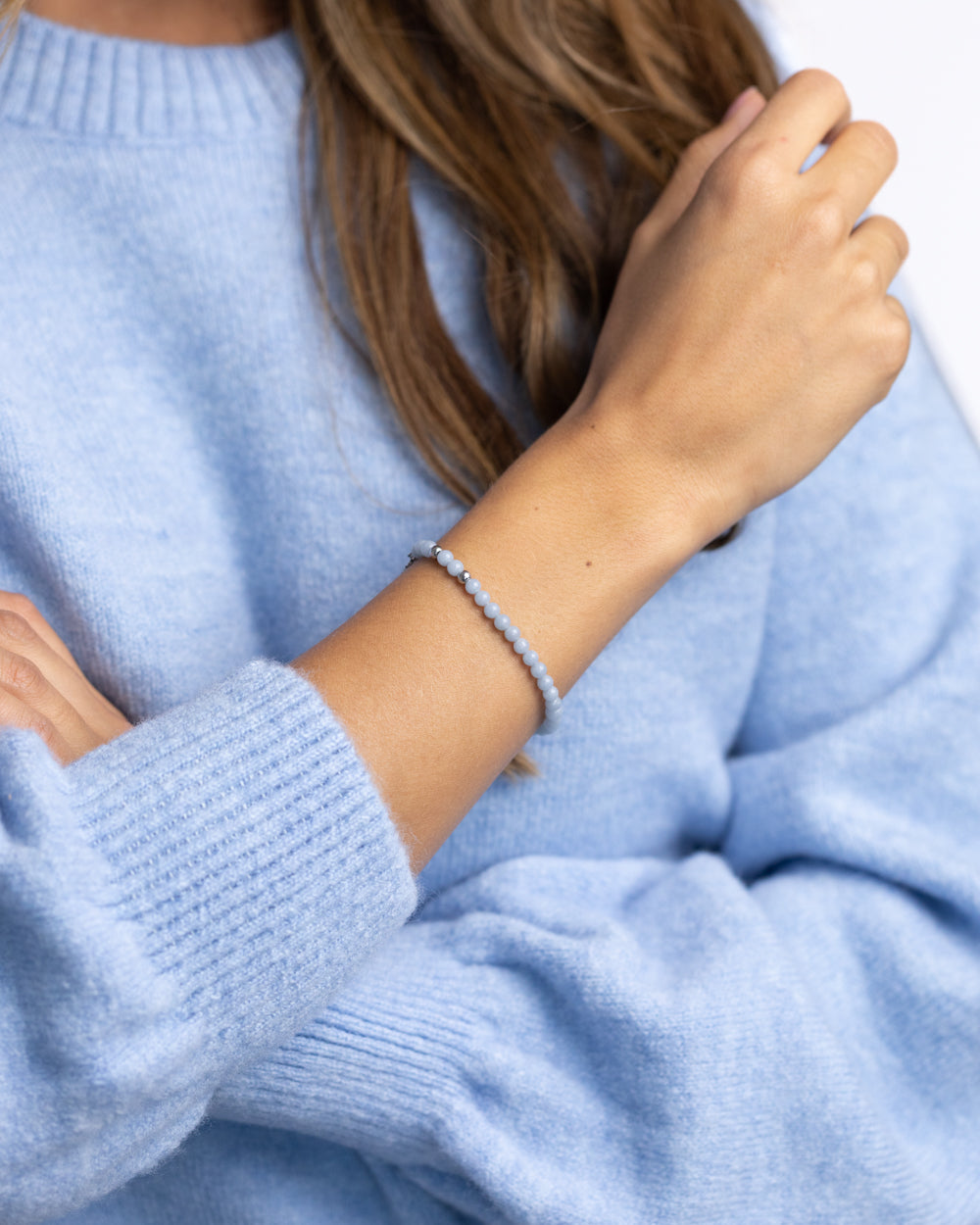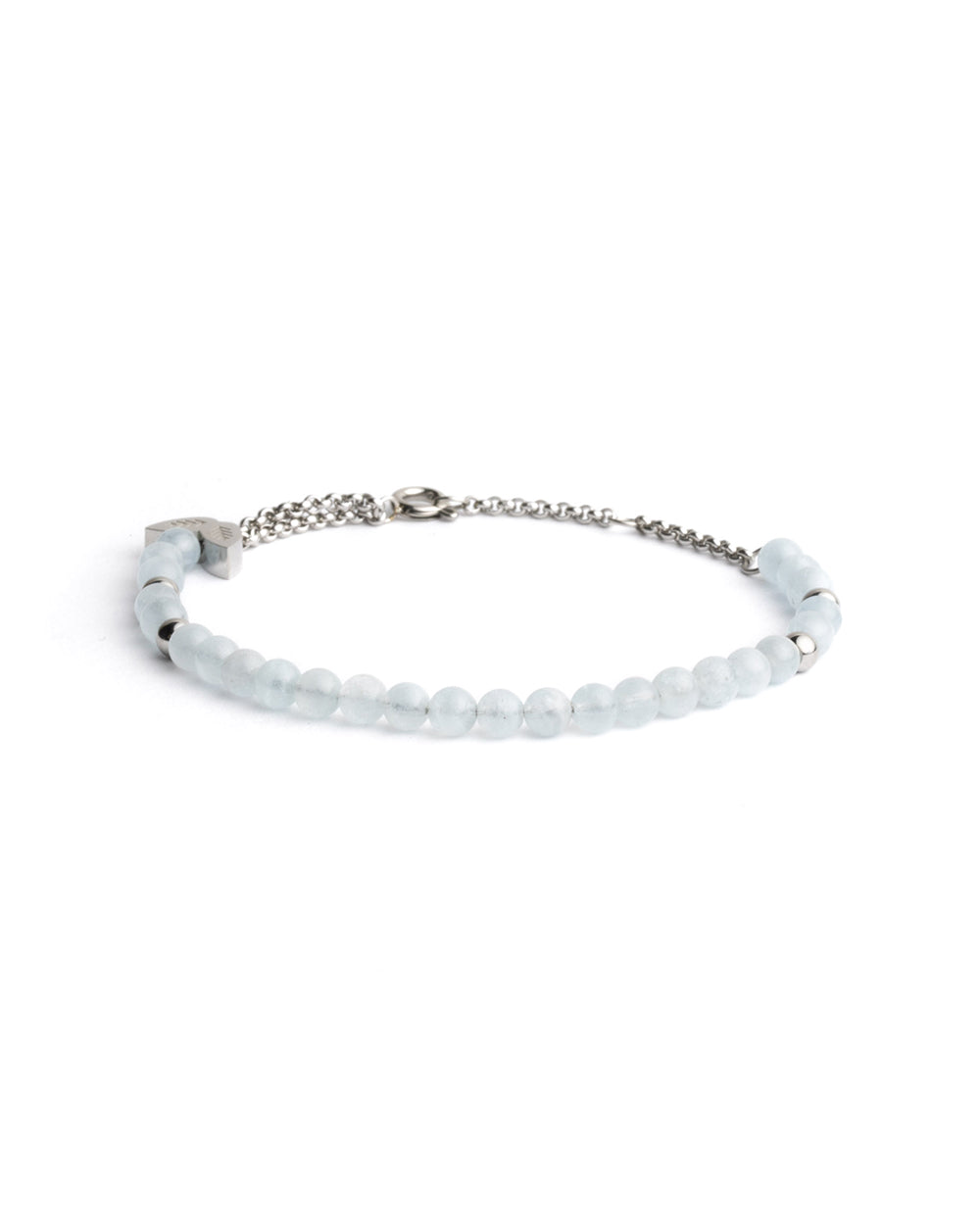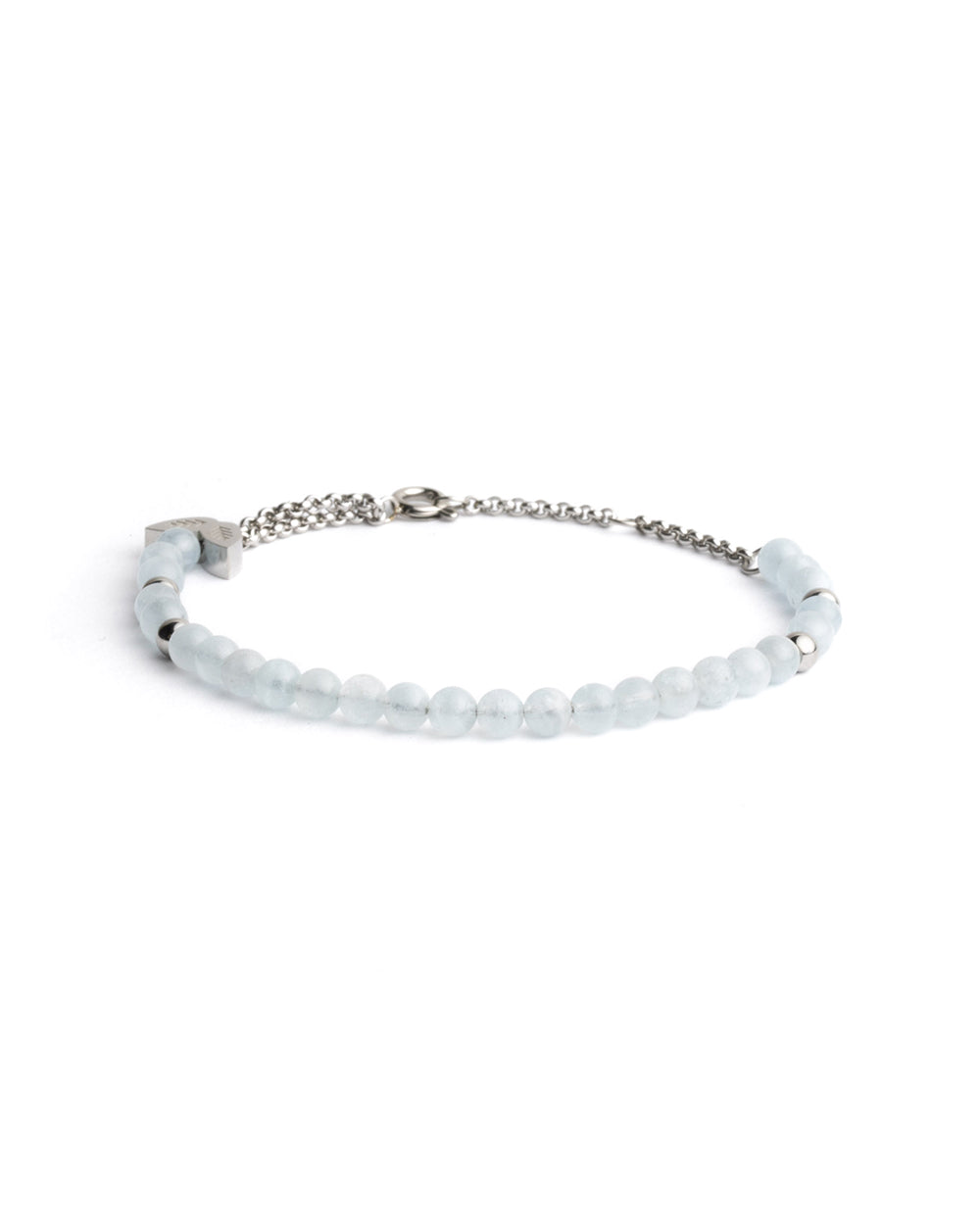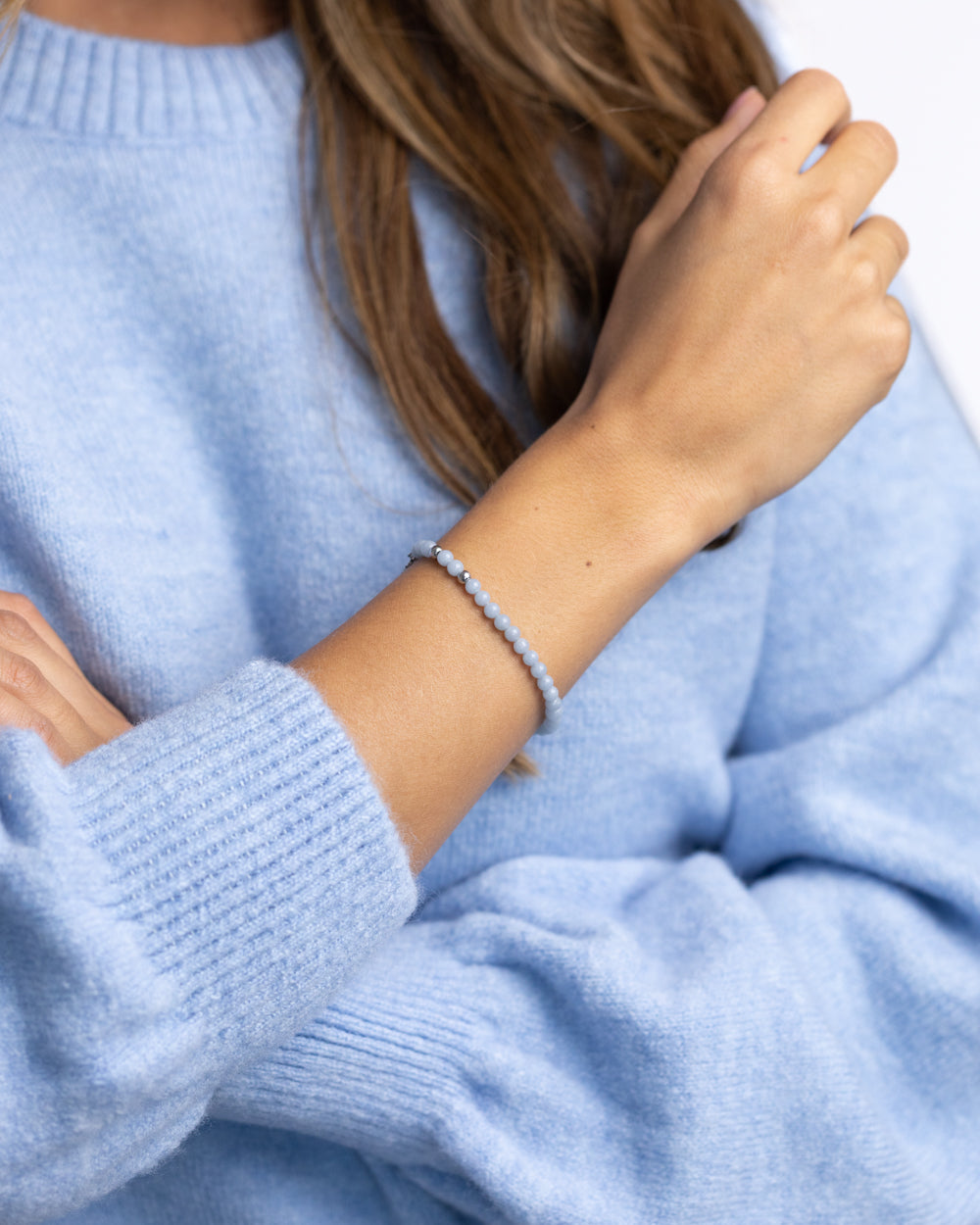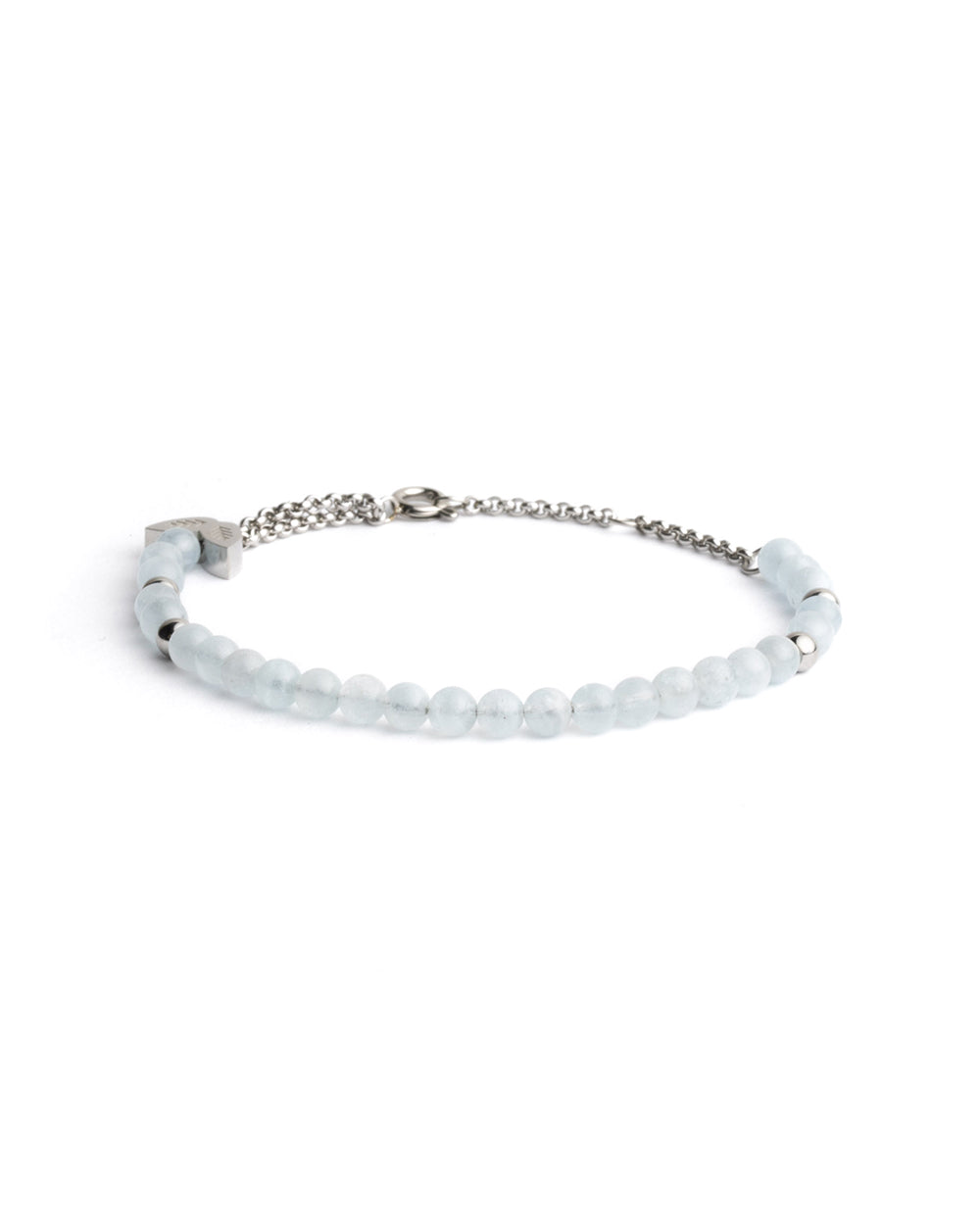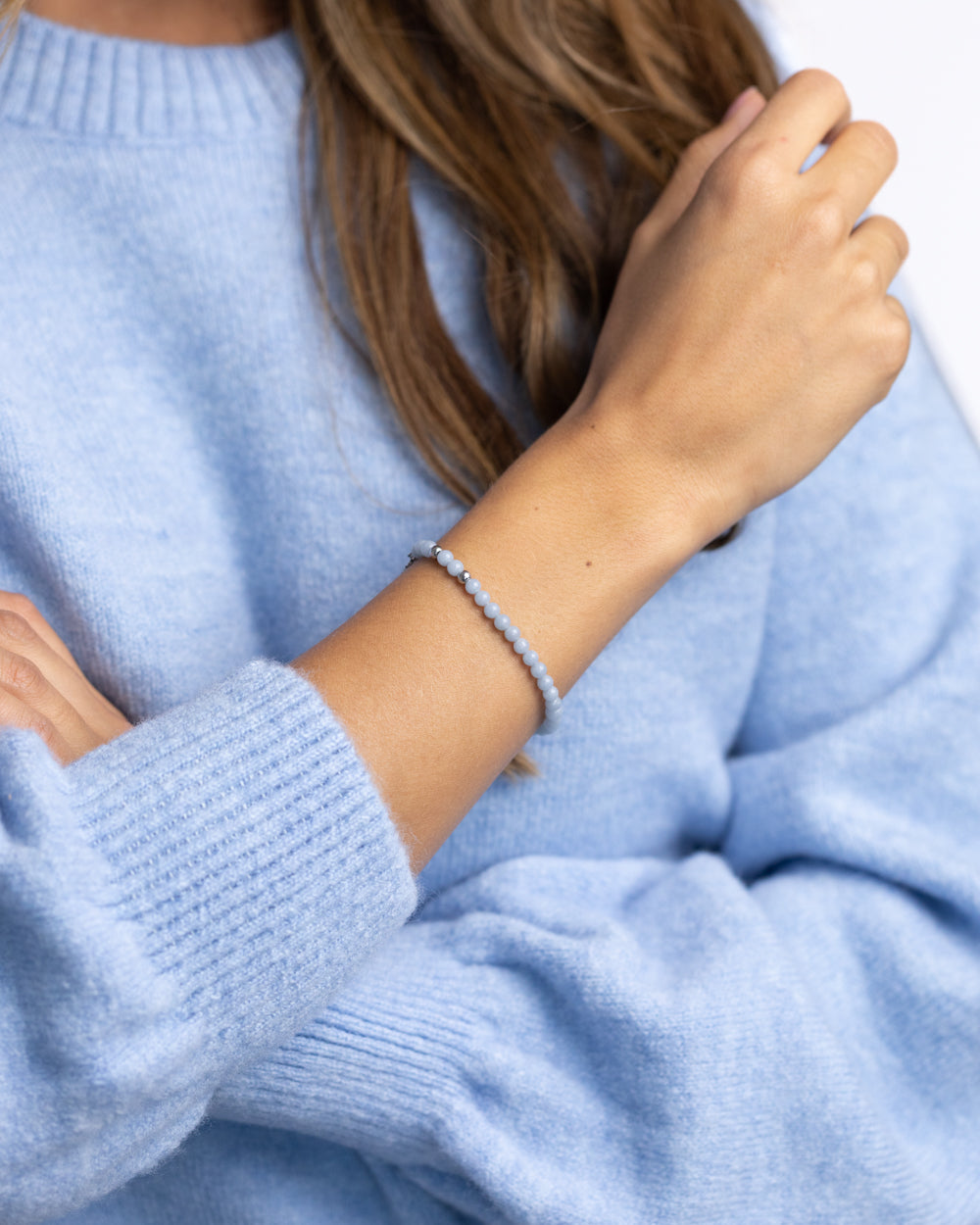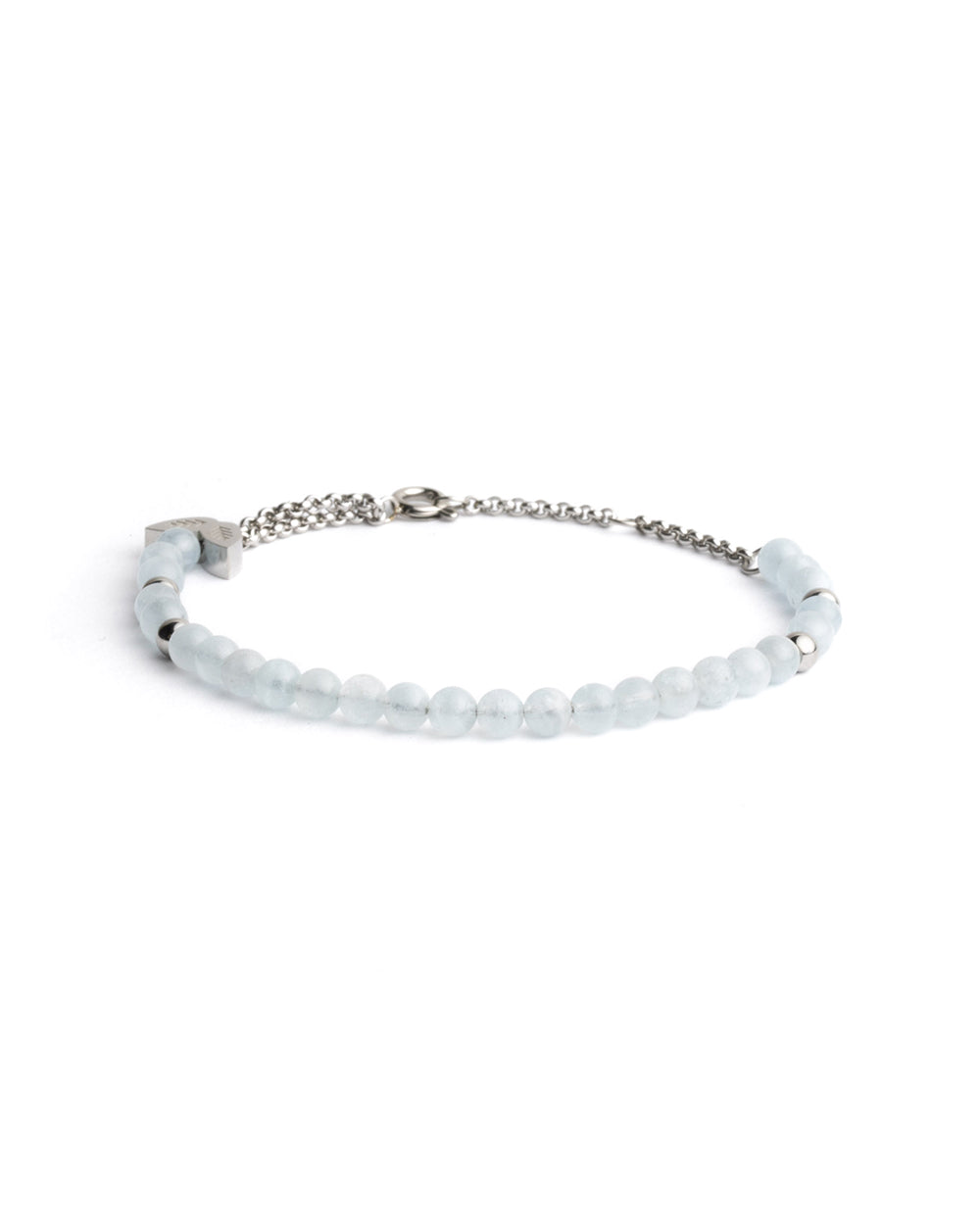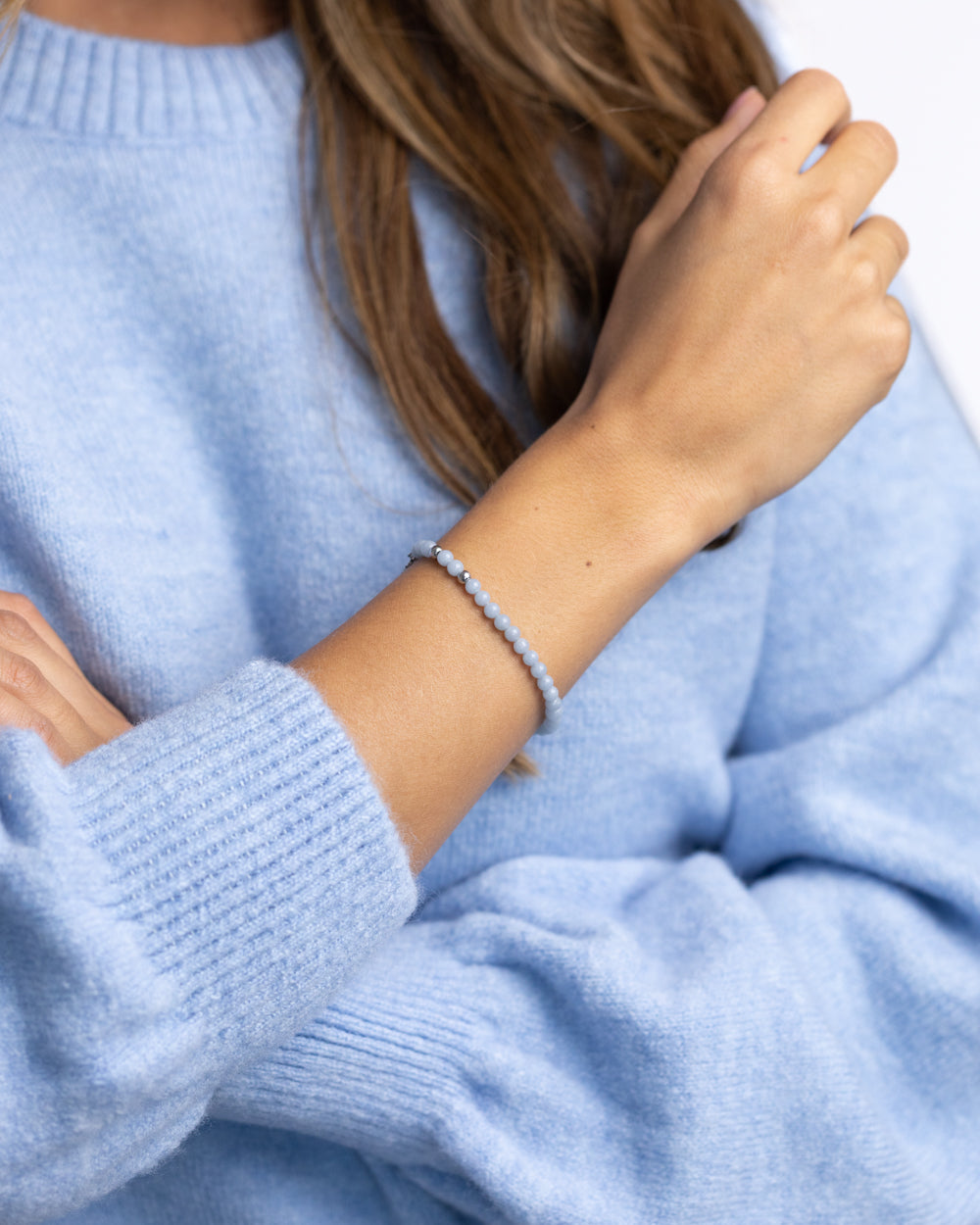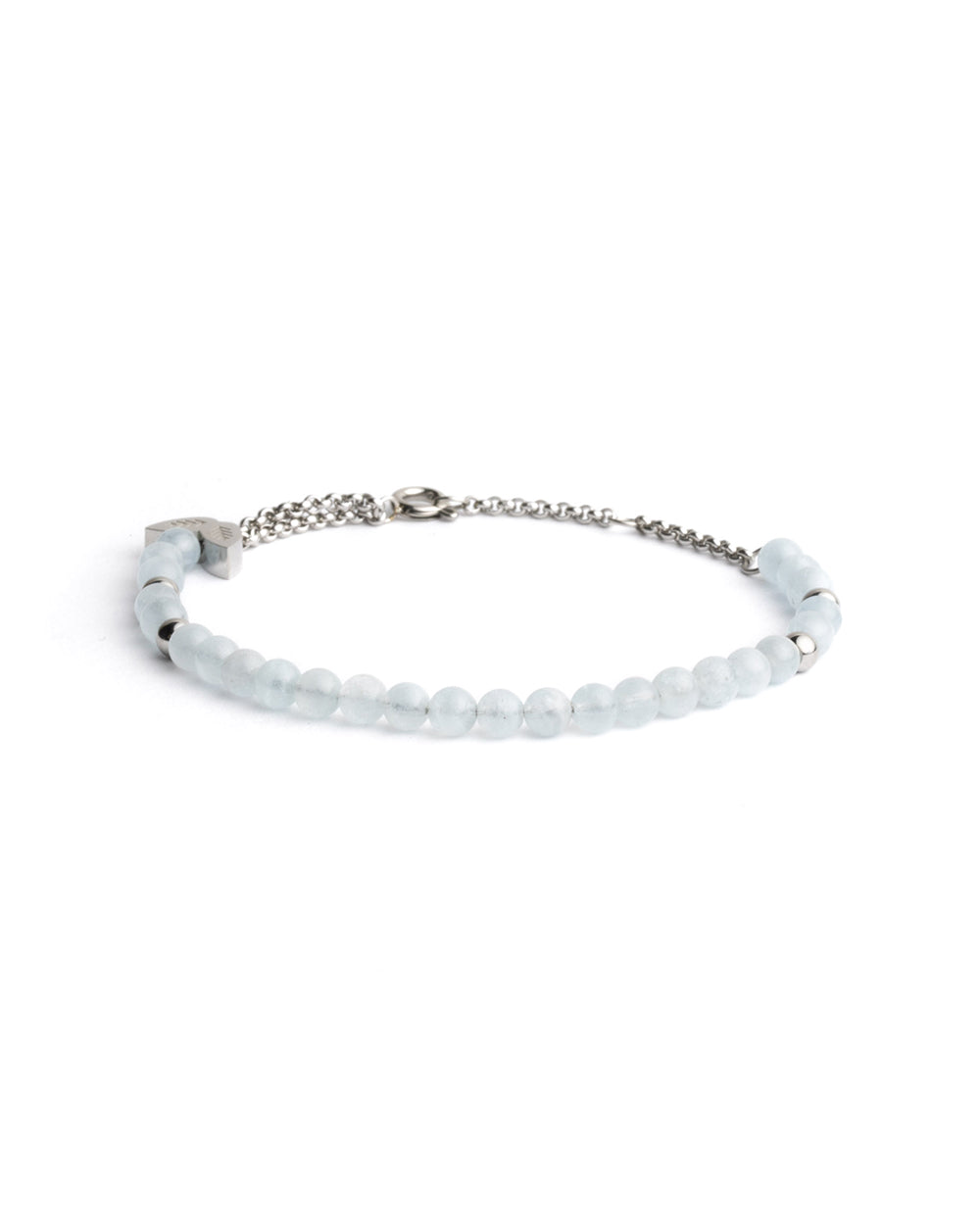 Chania Blue
The Chania Blue bracelet is made with beautiful 4mm Angelite stone beads. This bracelet has a stainless steel chain and is adjustable in size, from very small to a medium sized wrist.

All Didyma jewelry is made from 316L stainless steel in combination with beautiful natural stone. We choose this material because it is very durable, light weight and hypo-allergenic. The colour will not fade over time if you treat it with care!

Angelite is a blue stone. People who believe in the power of stones say it can do a few things:

1. Bring peace: It's thought to bring calm and peace.
2. Enhance communication: Some people believe it can help them communicate better
3. Makes you a better listener: it's used by some to promote feelings of empathy and understanding.

Chania is a Greek word that refers to a city in western Crete, Greece. It is the second-largest city on the island and is known for its stunning Venetian harbor and picturesque old town. Chania has a rich history, as evidenced by its many archaeological sites and museums, making it a popular destination for tourists interested in culture and history.