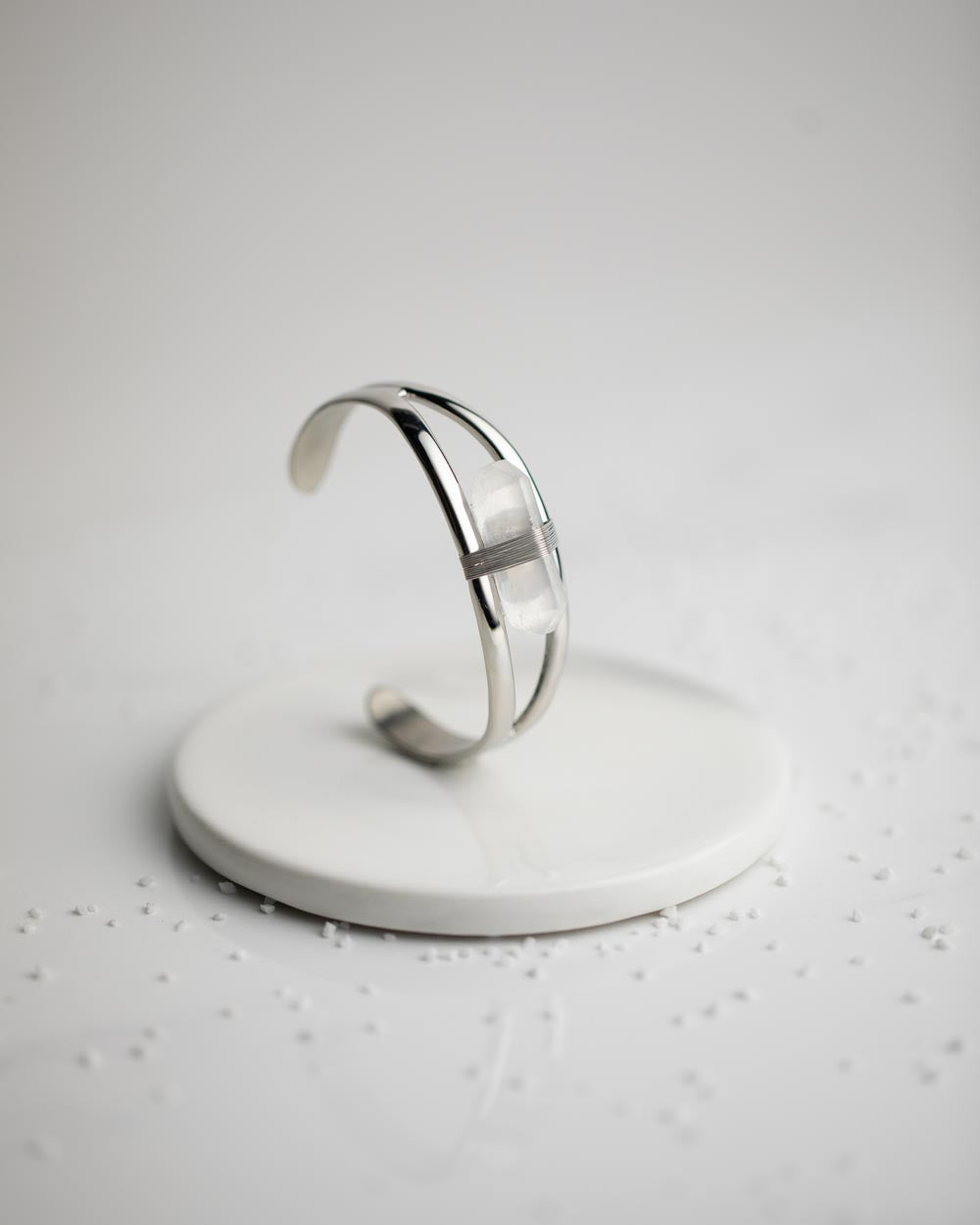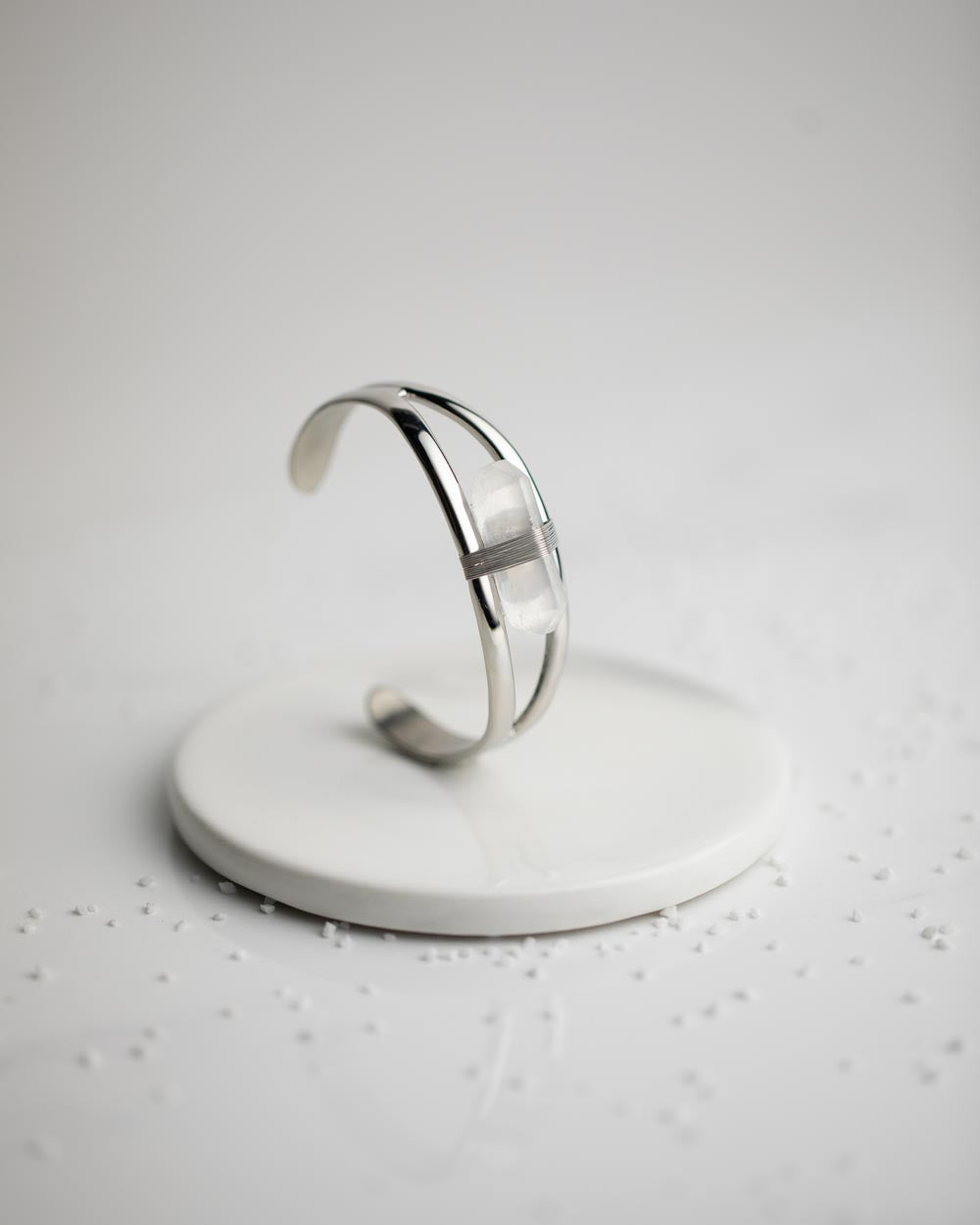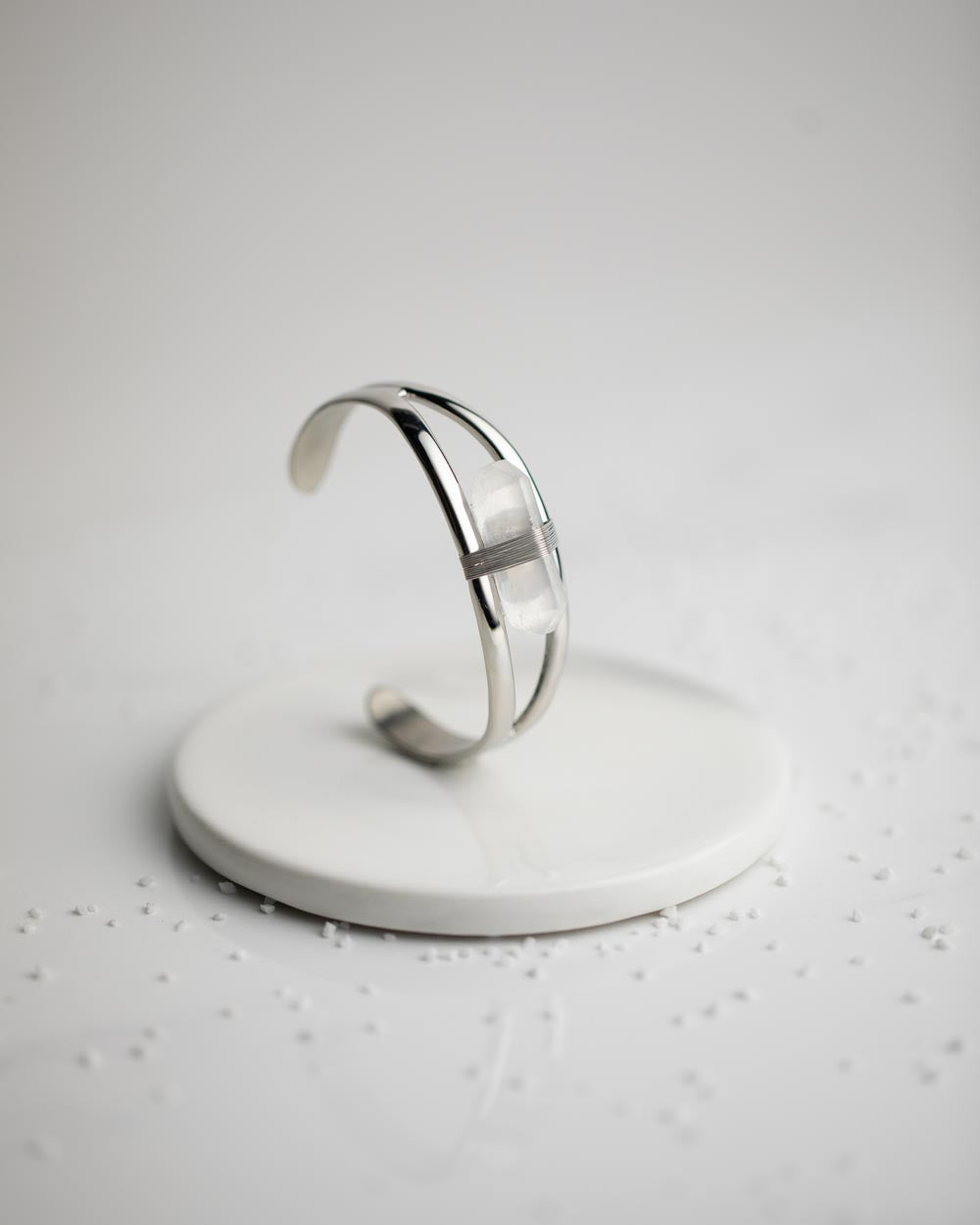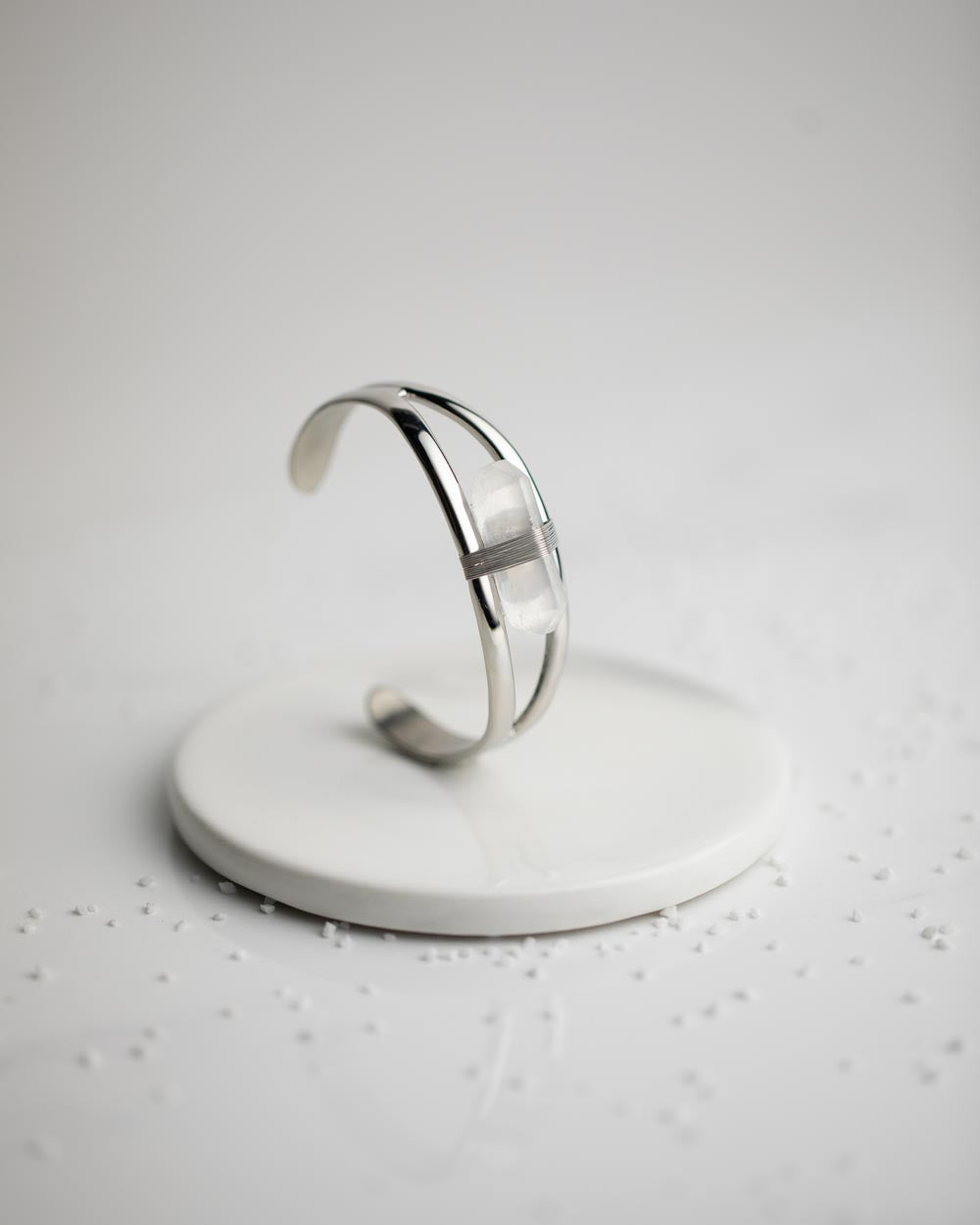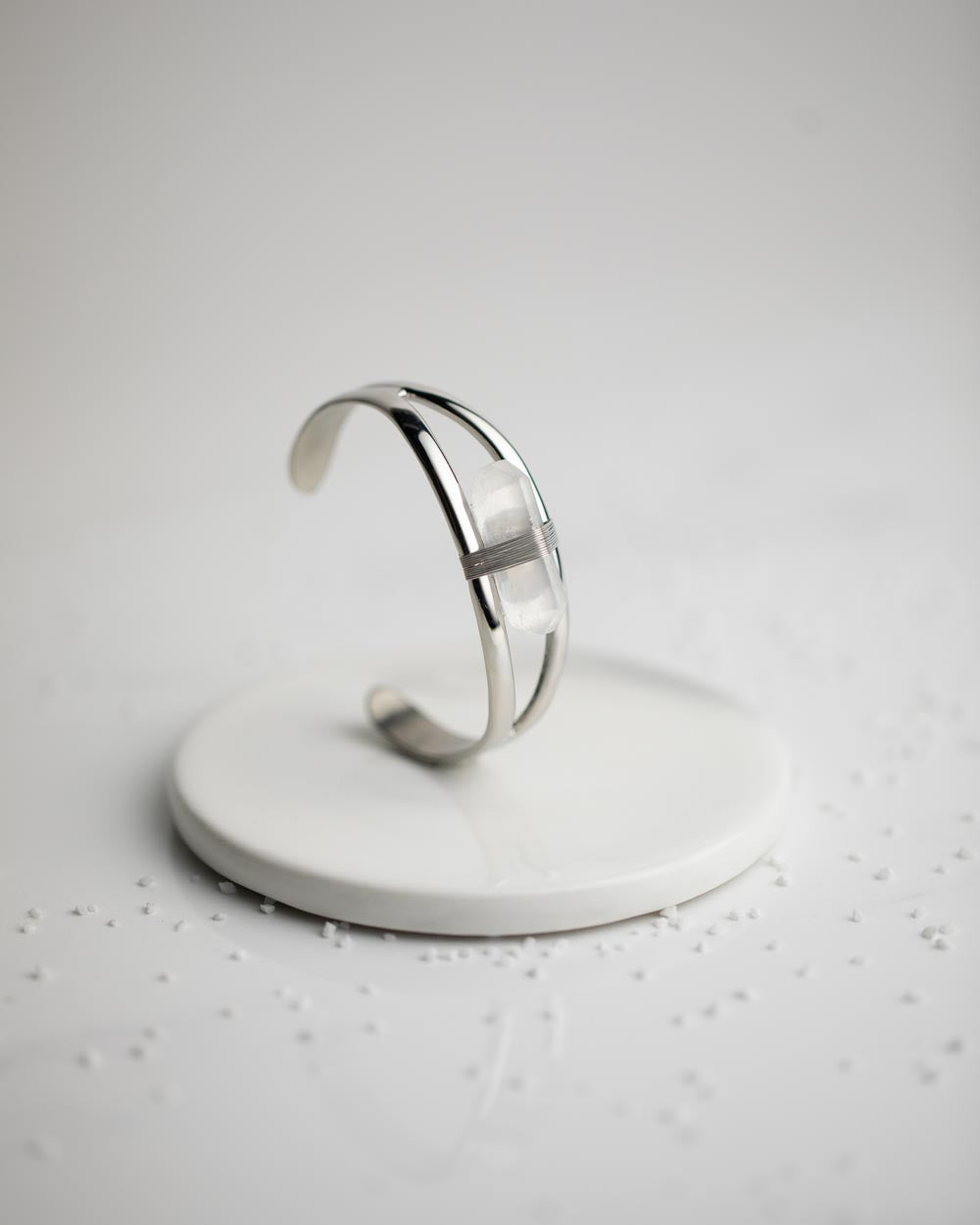 Attica White
The Attica White bracelet is a Greek-style stainless steel bangle, finished with a beautiful Selenite natural stone. This bracelet is a real eye-catcher and available in size XXS (very small) to XS (small) and S (normal) size.

All Didyma jewelry is made from 316L stainless steel in combination with beautiful natural stone. We choose this material because it is very durable, light weight and hypo-allergenic. The colour will not fade over time if you treat it with care!

White Selenite is a beautiful and popular gemstone known for its calming and purifying properties. Here's a simple explanation of its meaning:

1. Cleansing: White Selenite is often associated with clarity and purification. It's believed to cleanse negative energies and promote a sense of peace and harmony.

2. Connection to spirituality: this stone is thought to enhance spiritual growth and intuition. It's often used in meditation and spiritual practices to connect with higher consciousness.

3. Stress relief: it is known for its calming effects. It's said to reduce stress and promote relaxation, making it a perfect choice for creating a serene environment.

White Selenite's pure and luminous appearance has made it a popular choice among crystal enthusiasts and those seeking a sense of tranquility and spiritual connection.

Attica is a historical region of Greece that encompasses the city of Athens and its surrounding areas. It is situated on the eastern side of the Greek mainland and is known for its rich history and cultural significance. Attica has played a significant role in Greek history and is home to many ancient landmarks and archaeological sites.