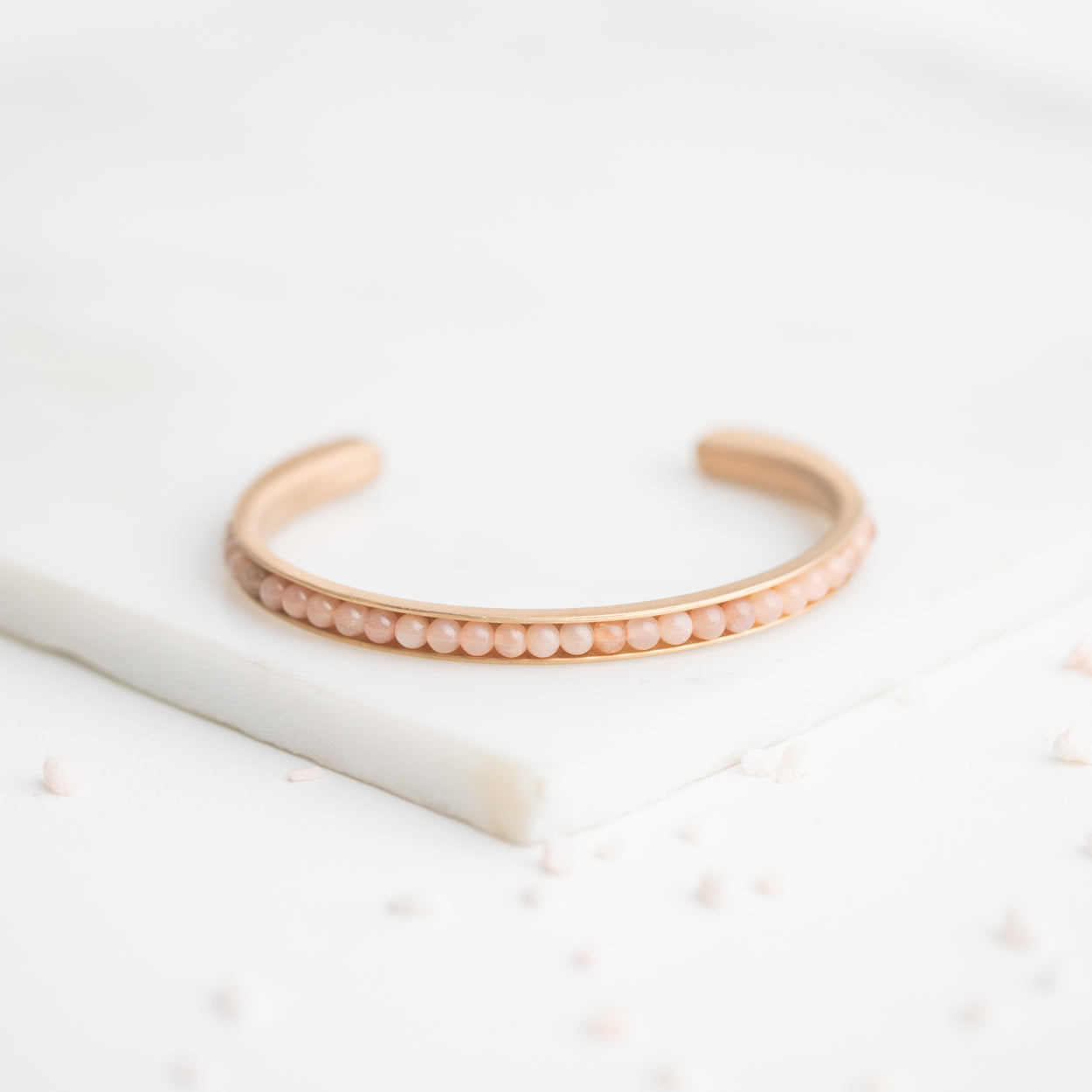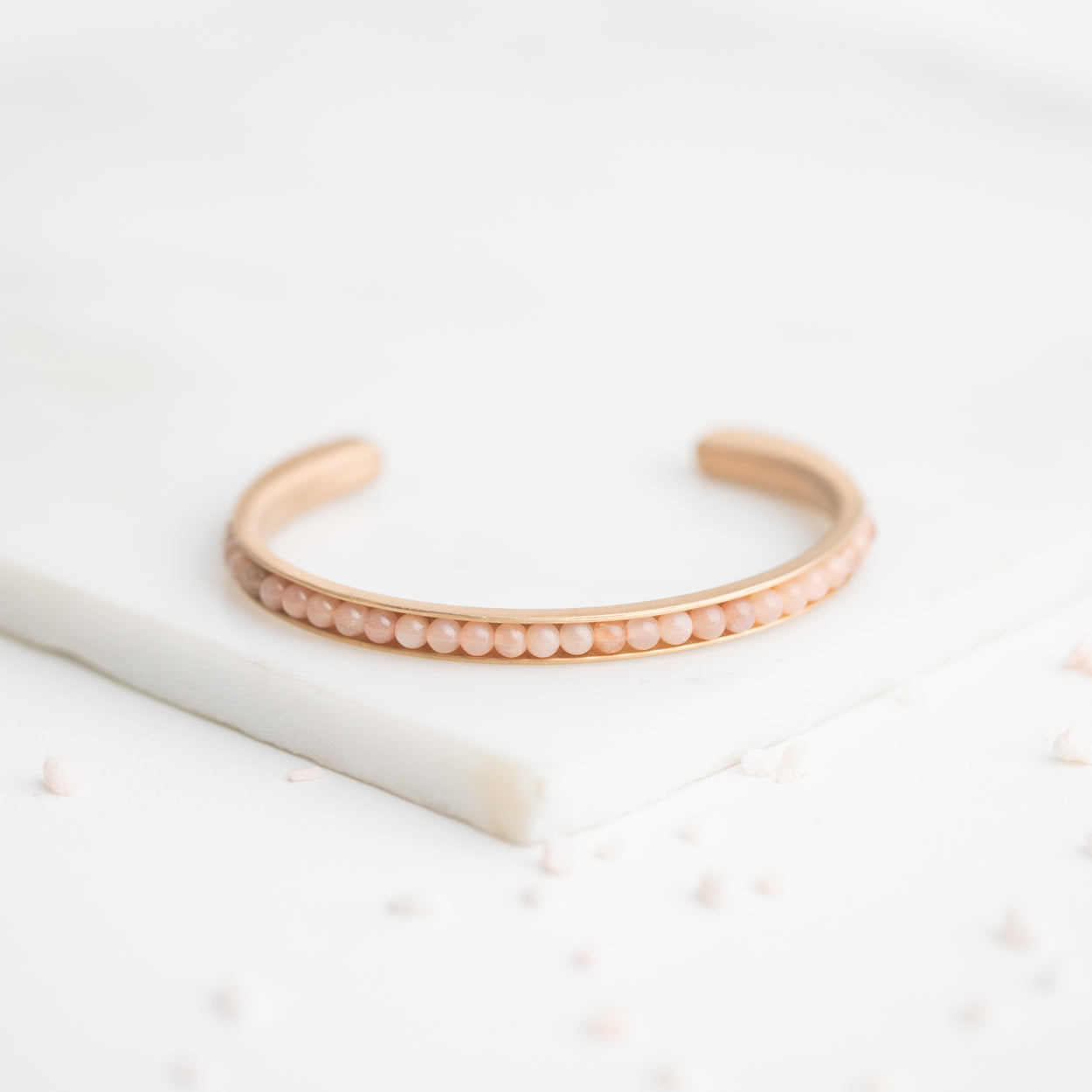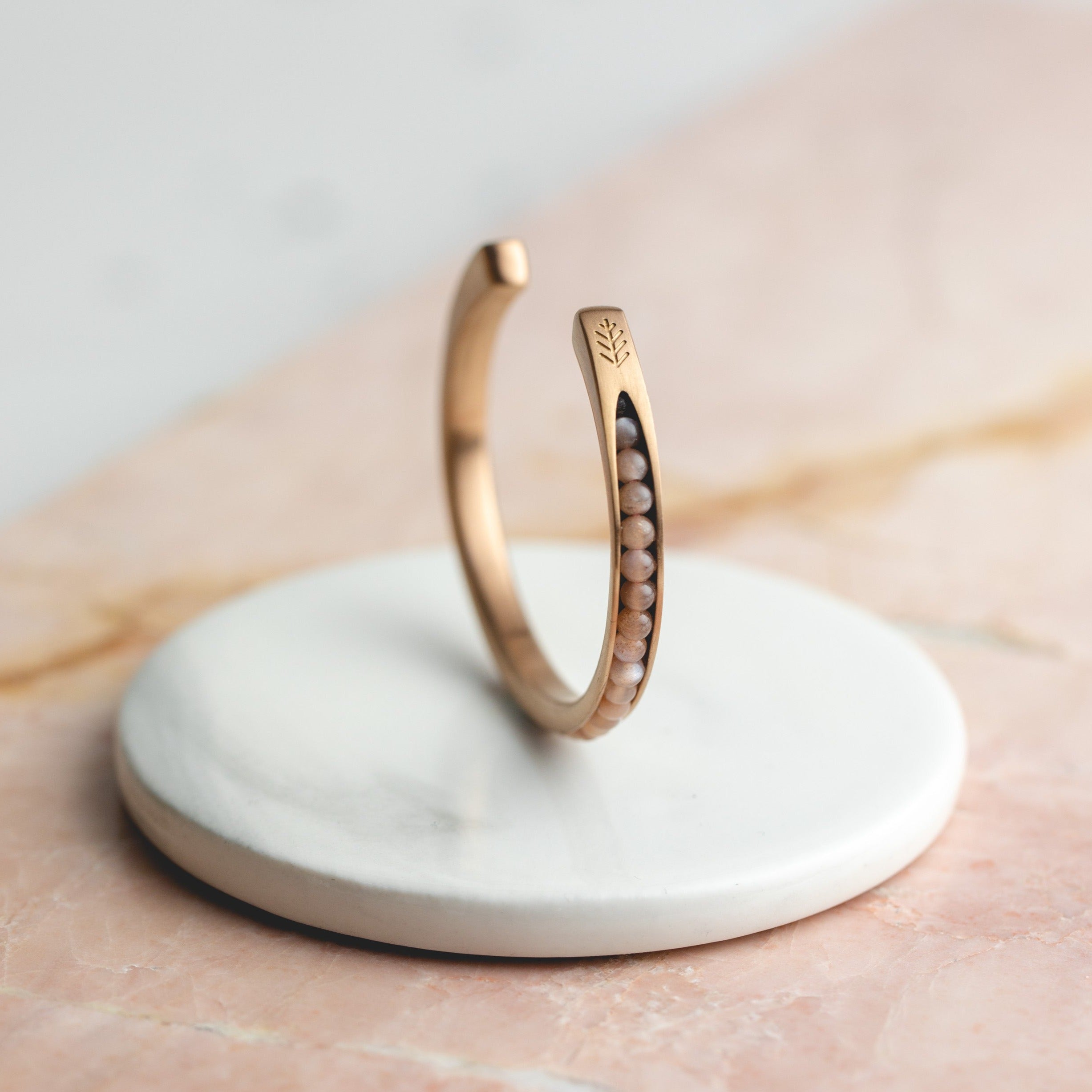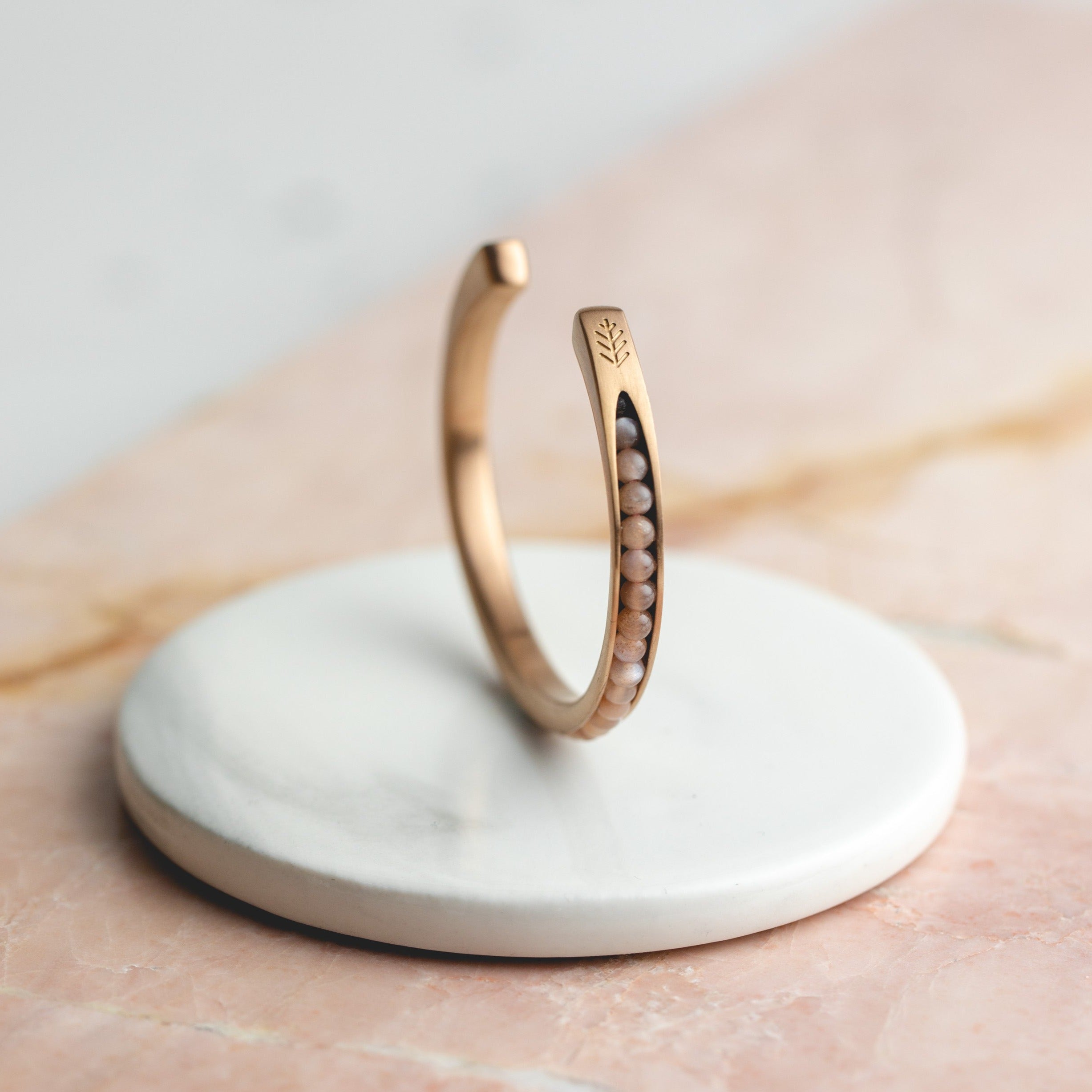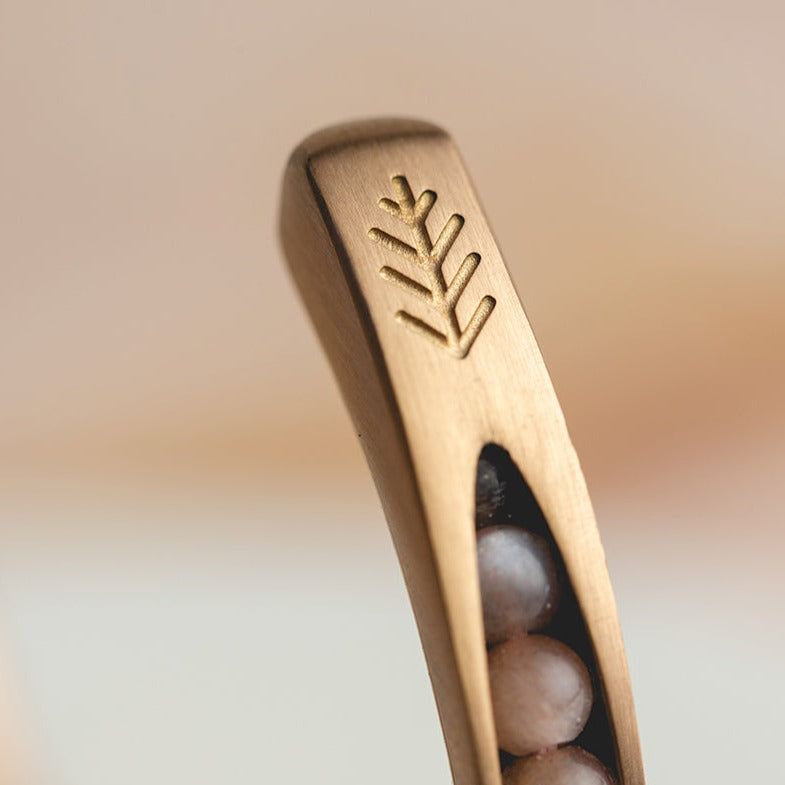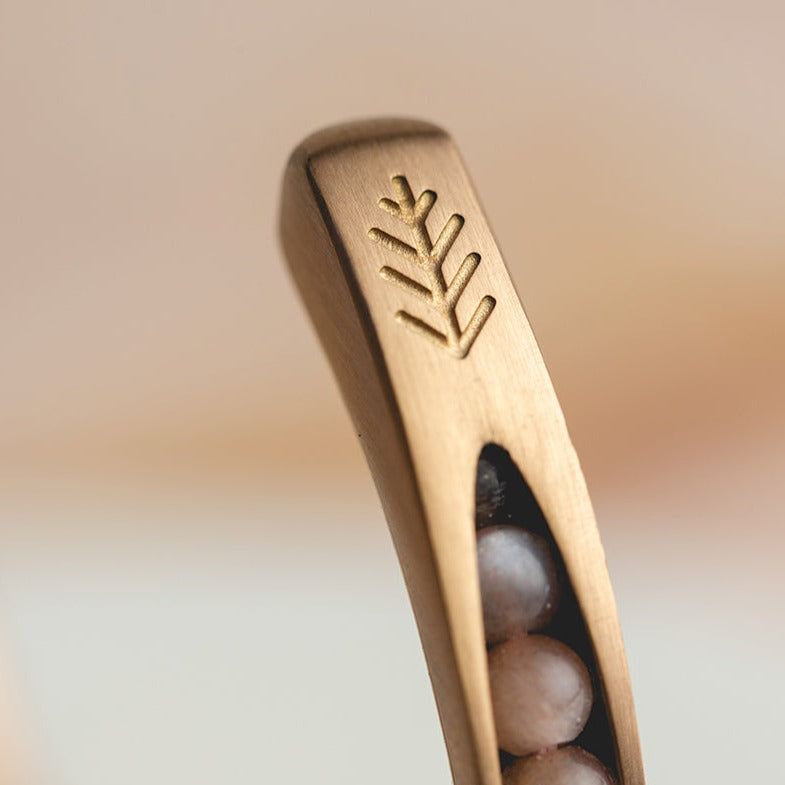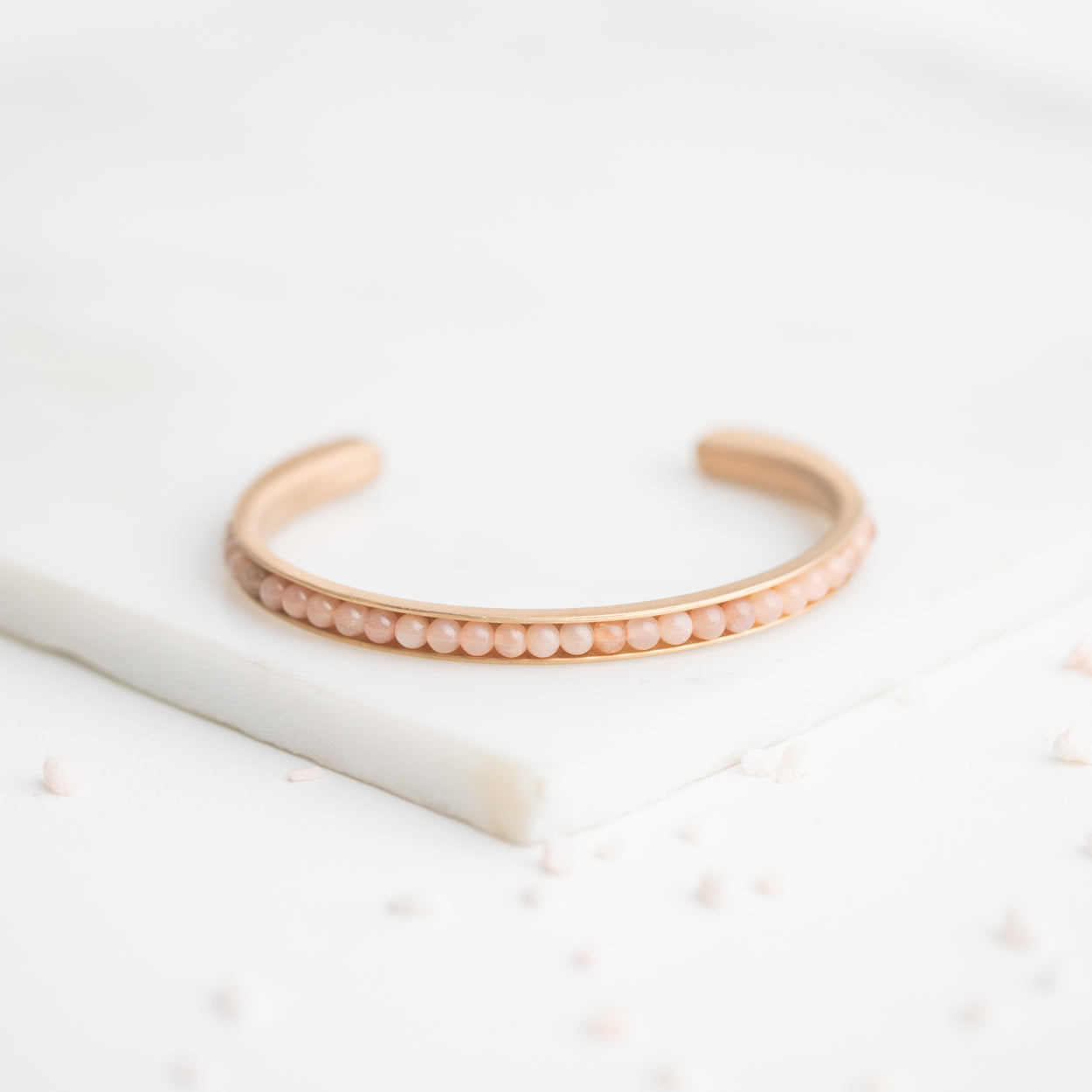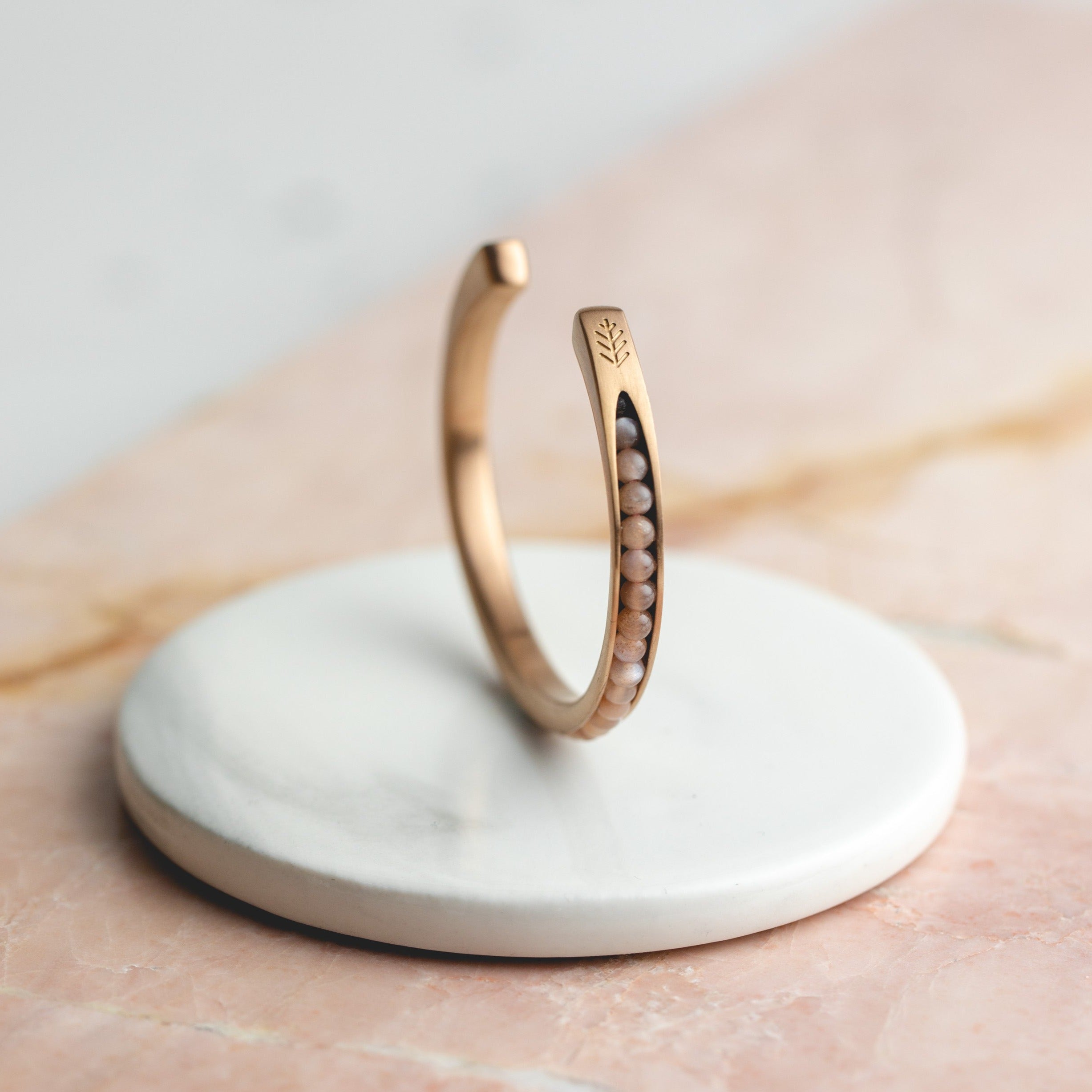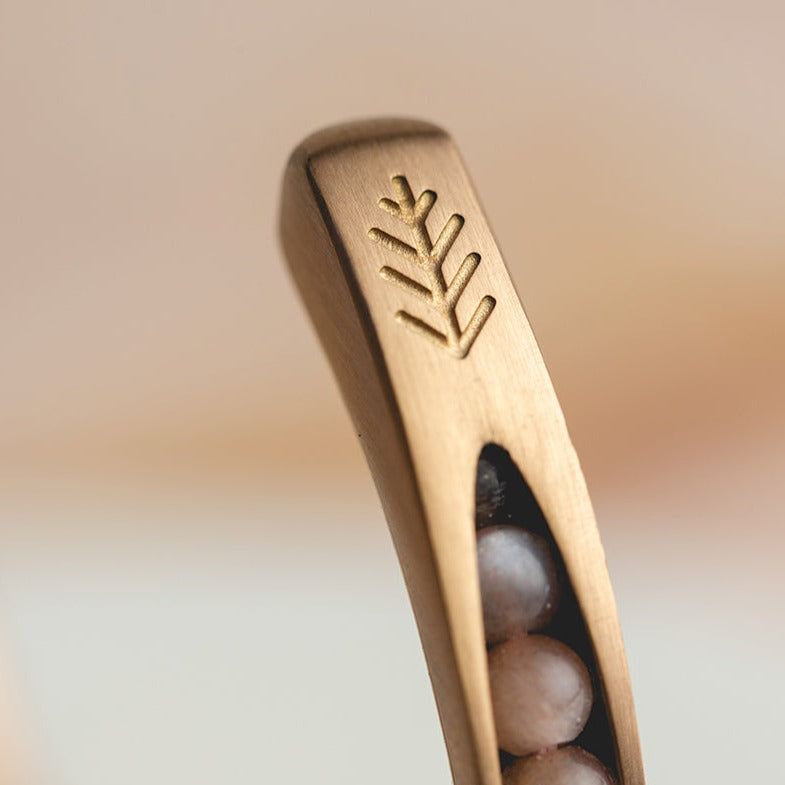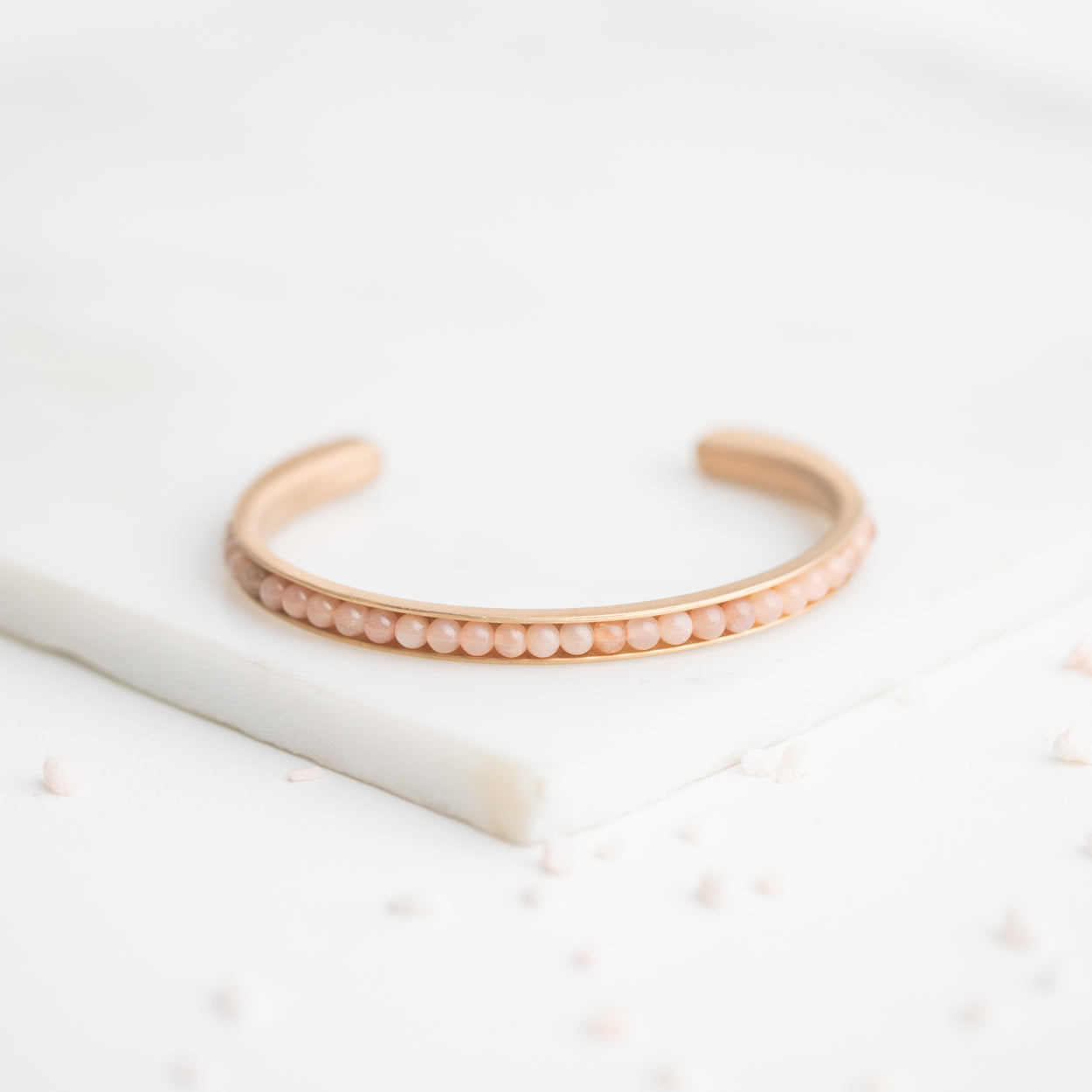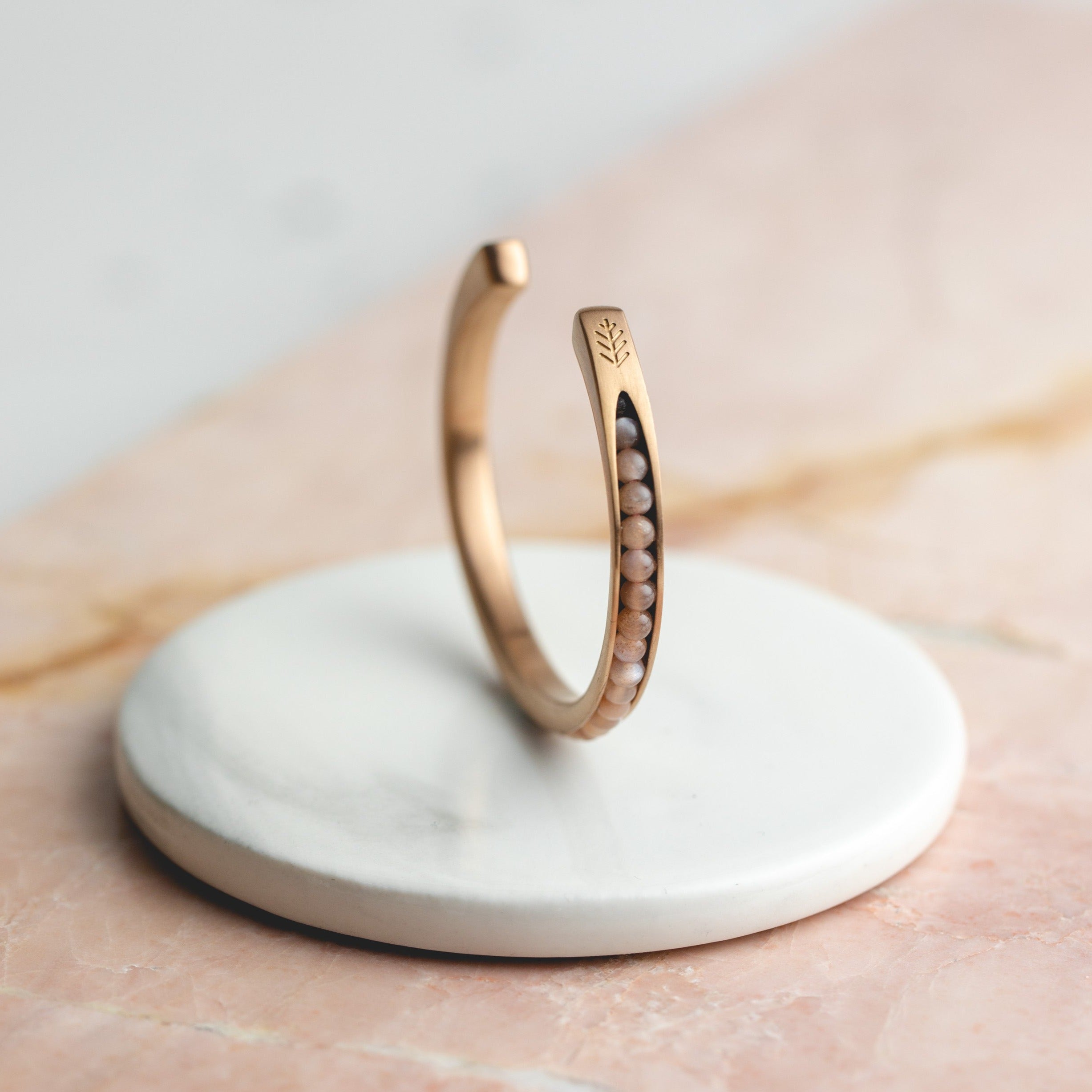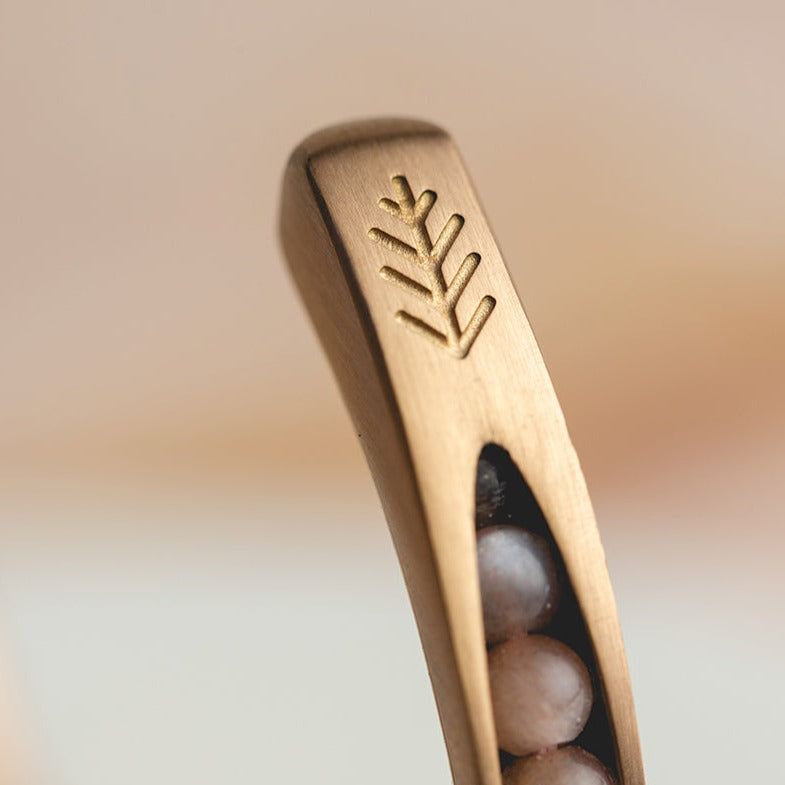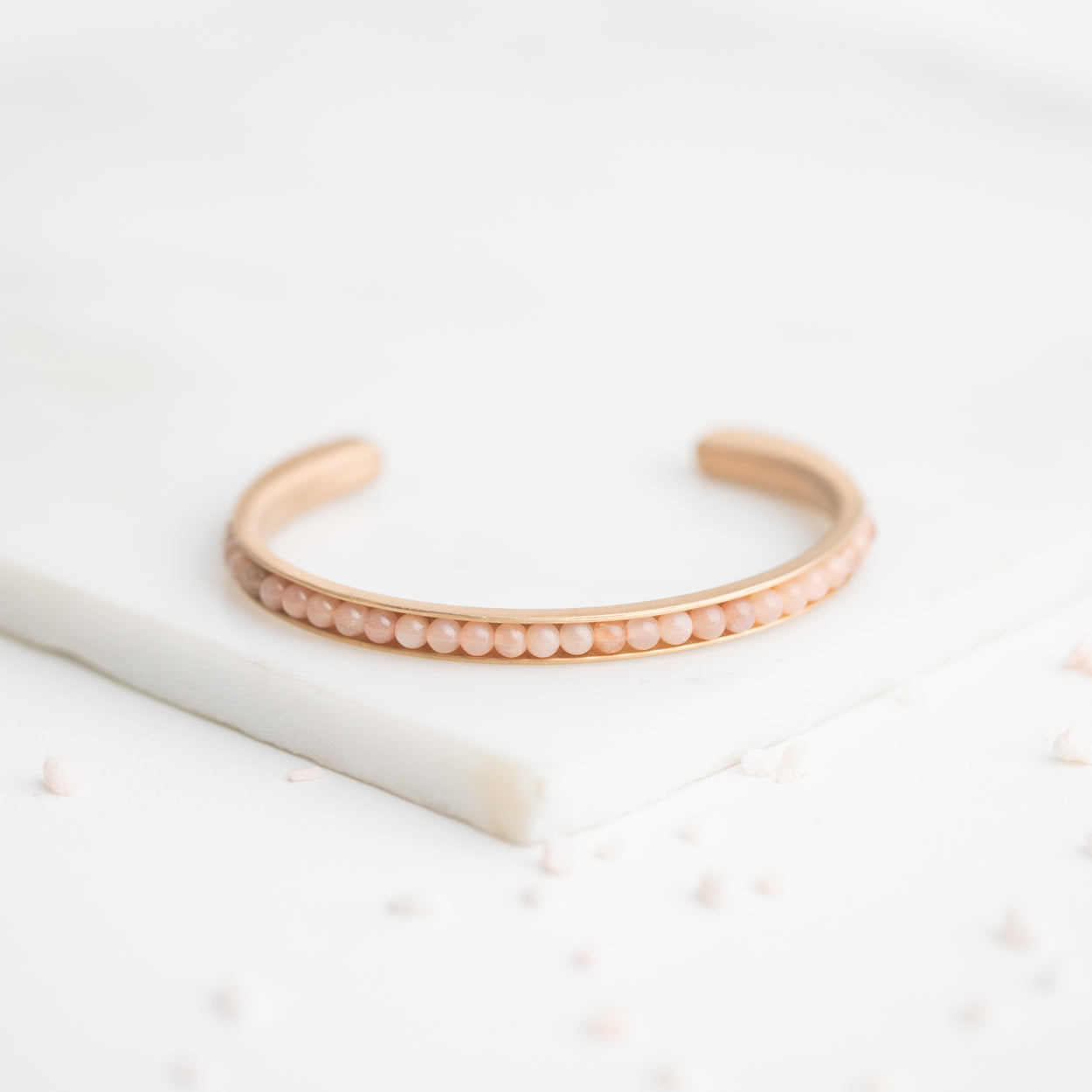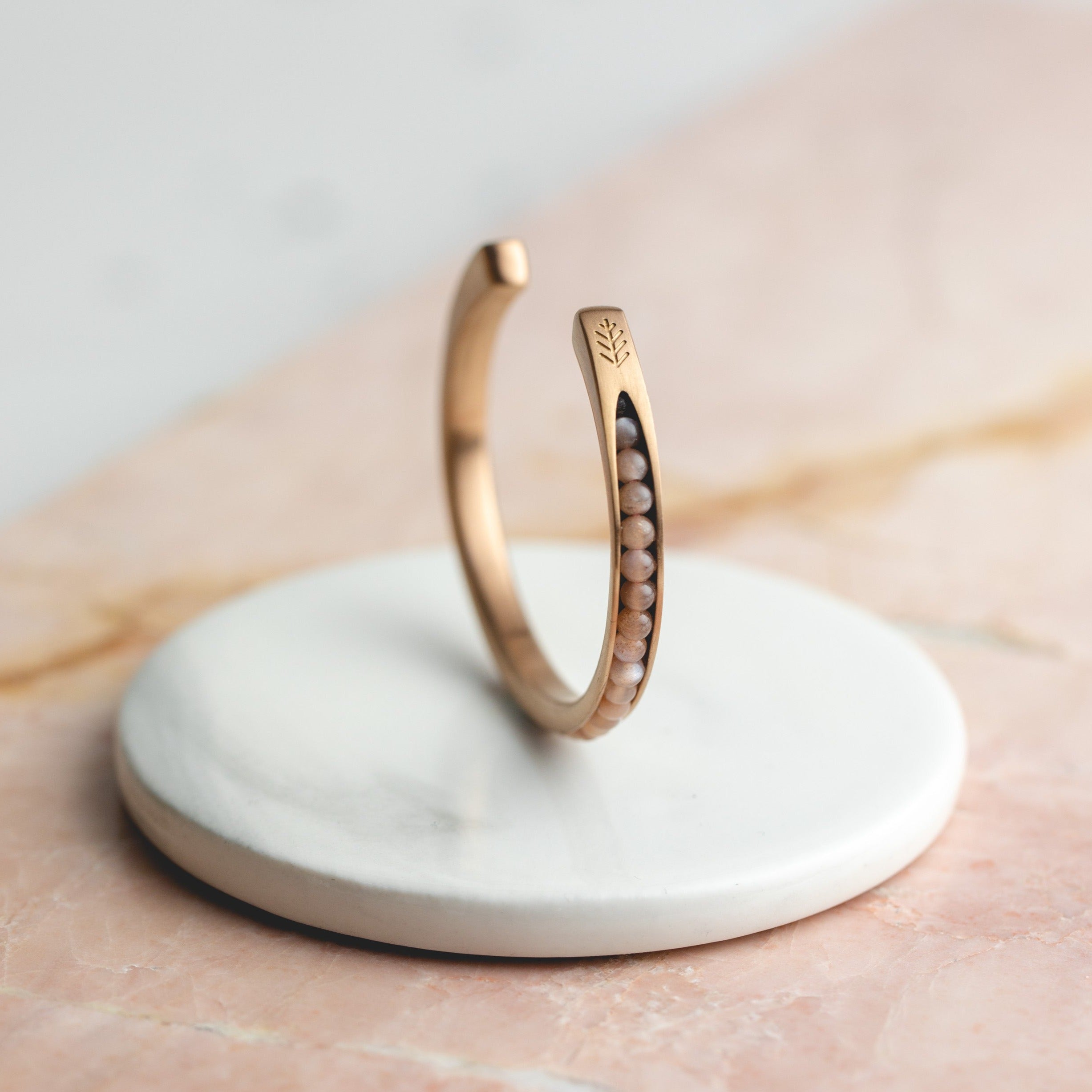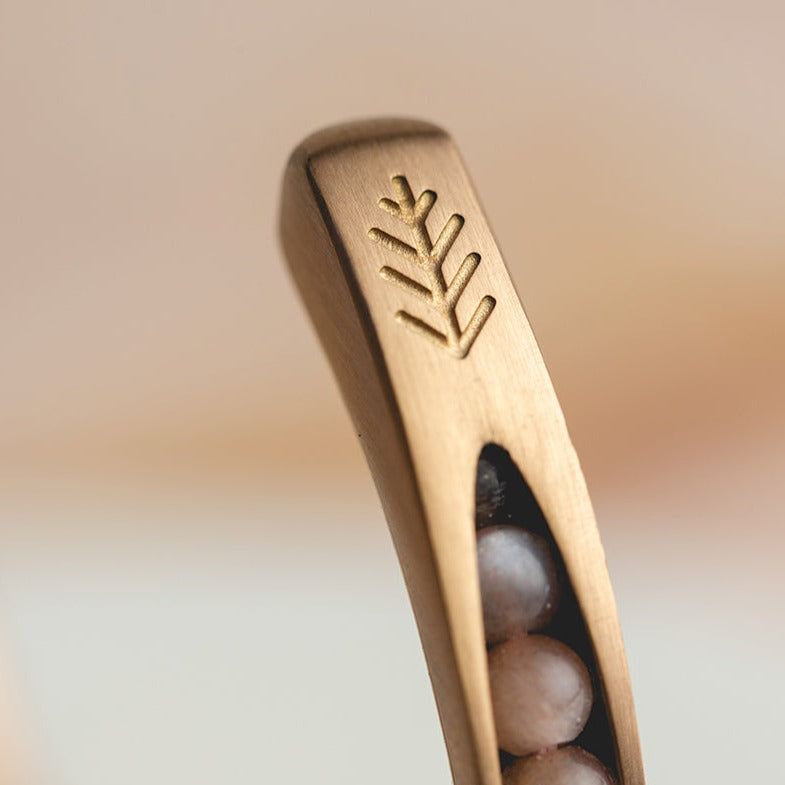 Larisa Pink
Brighten up your day with the Larisa bracelet with 4mm Sunstone, the Stone of the rising Sun.

If you feel like you're living on auto-pilot or you feel overcome with negative emotions, the bright Sunstone shines a light on all the opportunities that surround you! The Sunstone crystal has an uplifting quality that can bring passion, excitement and creativity back into your life when you've lost touch with those feelings. Although we all experience ups and downs, there are always lights at the end of the tunnel. Rushing through life or "getting by" makes it harder to find fulfillment and happiness. A Sunstone crystal stone teaches you to treat every day as a chance to live life to the fullest. Slow down a bit so you can savor the good times, and hold onto those happy moments in the tougher times.

First discovered in Norway, the Sunstone crystal is linked with the Vikings using it to navigate the seas. Thanks to tiny particles, the Sunstone gets its distinctive shimmer from light-reflecting properties, which these famous seafarers used to catch rays of light from the sun, the original form of our GPS.

Just as the sun rises each day, your Sunstone crystal can help you to find the bright side every day.