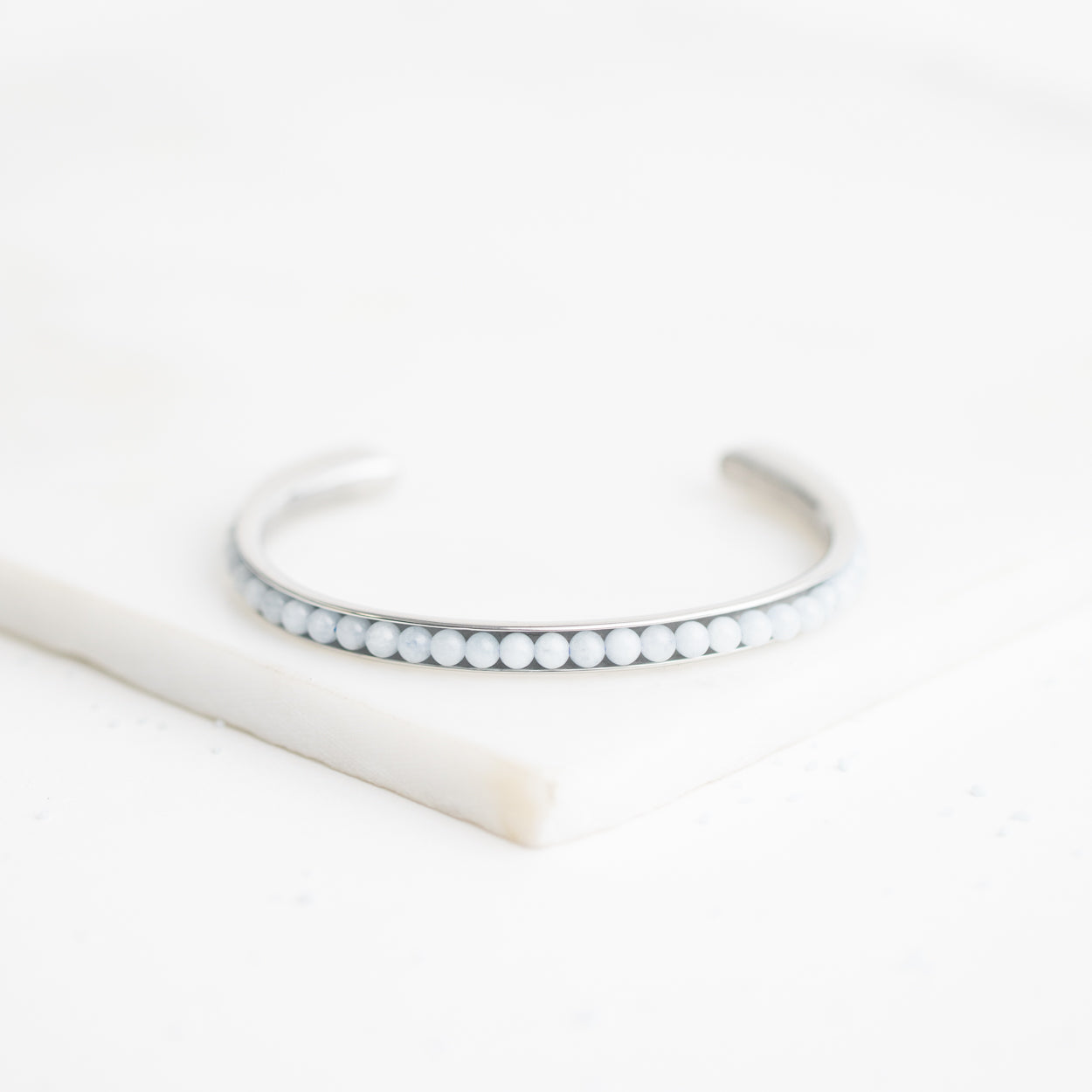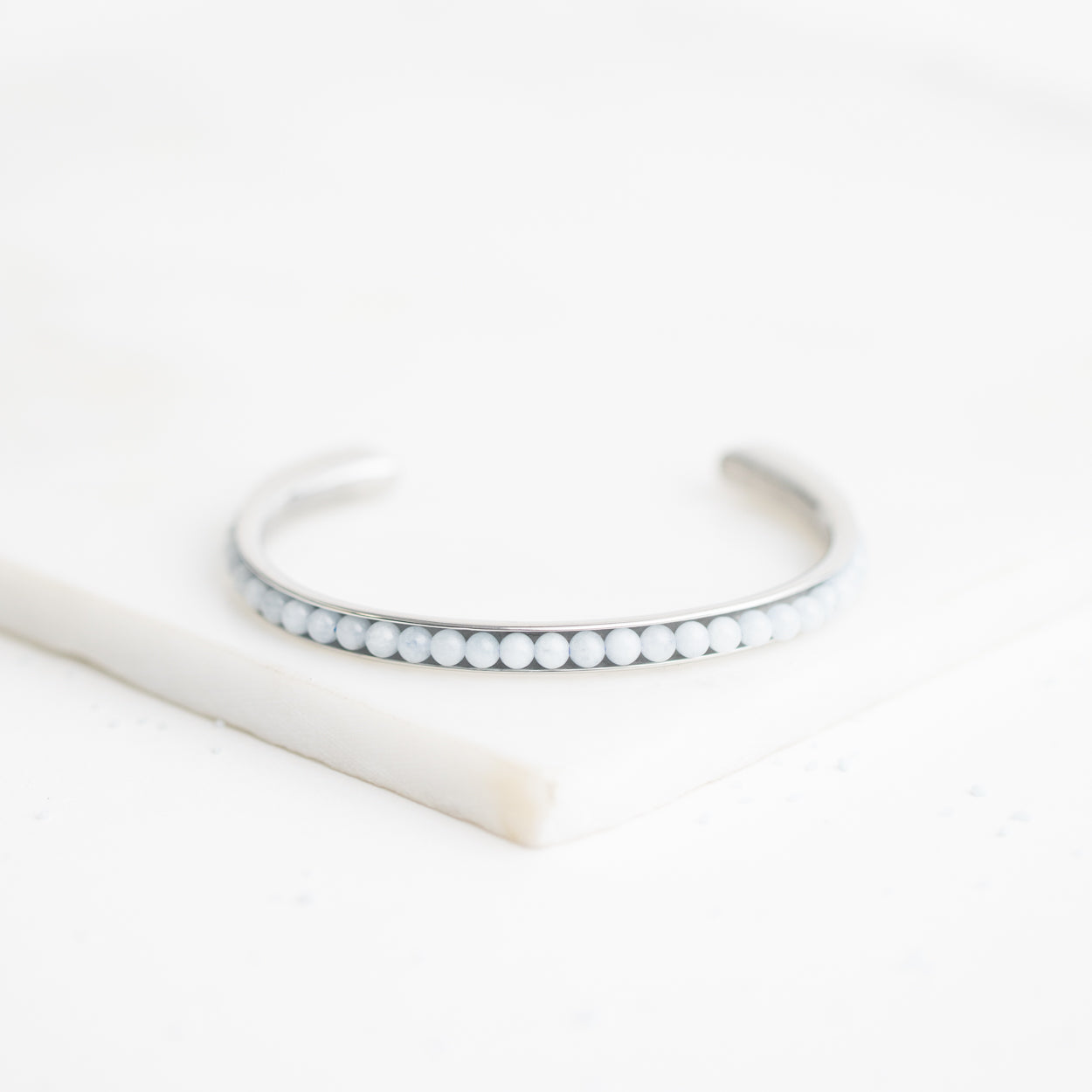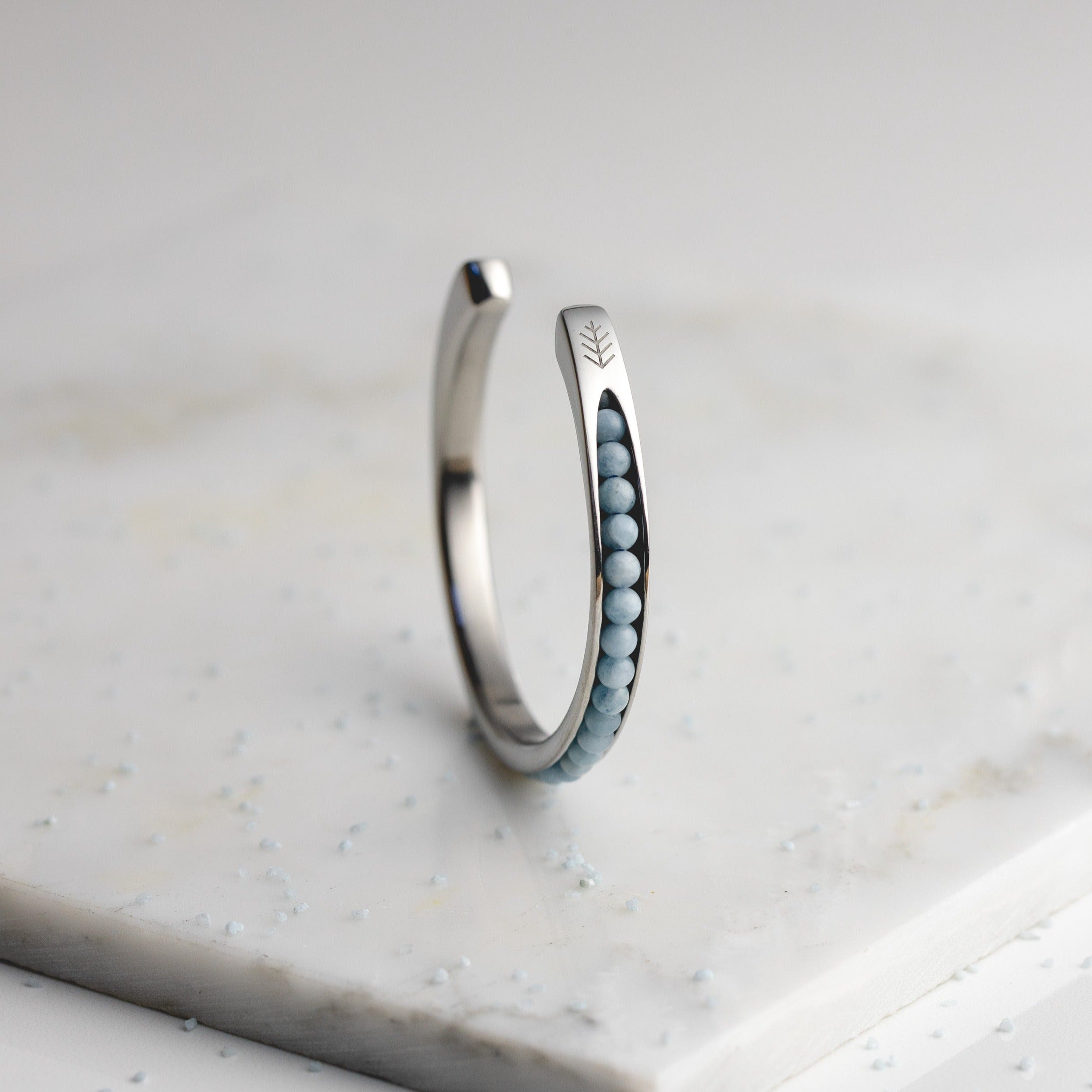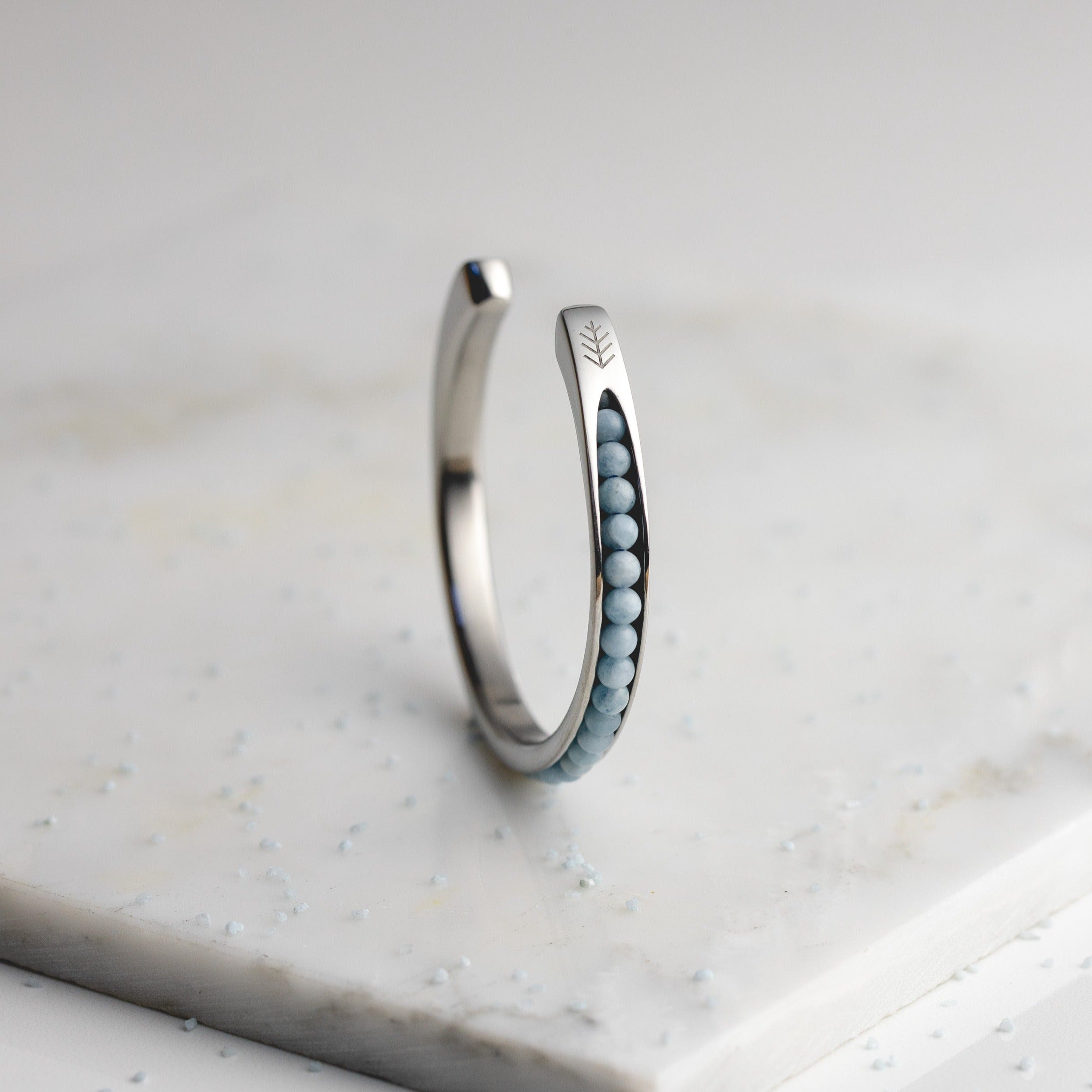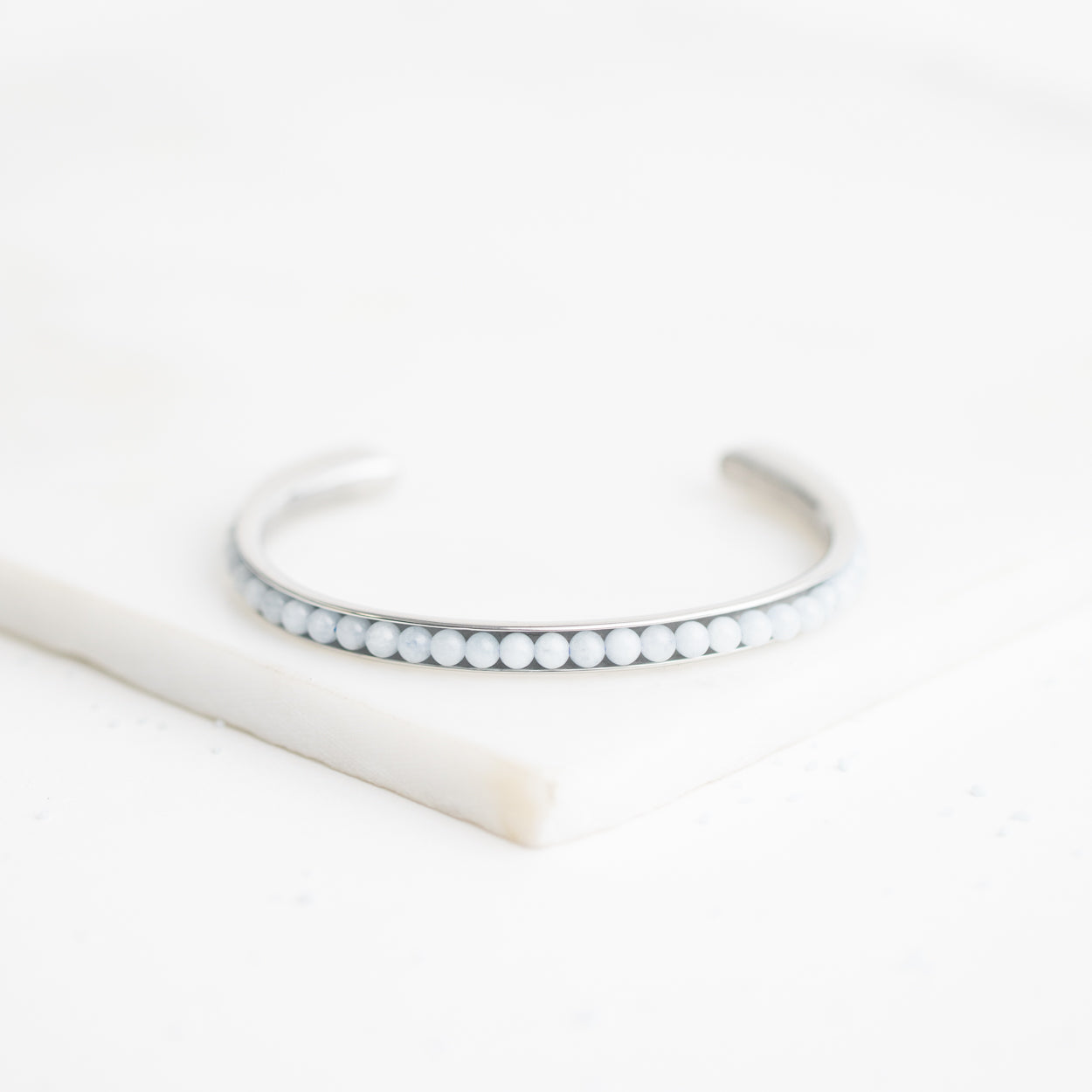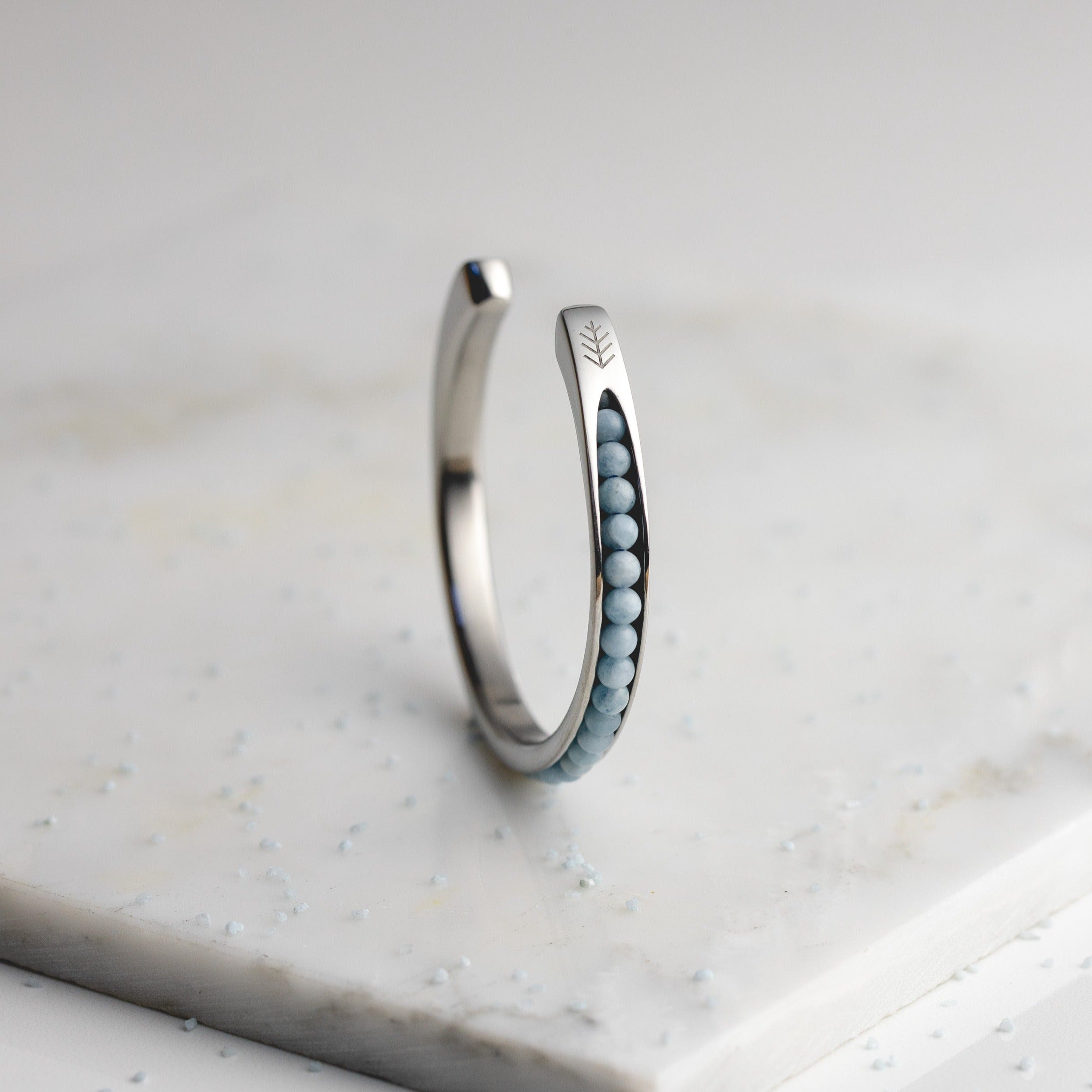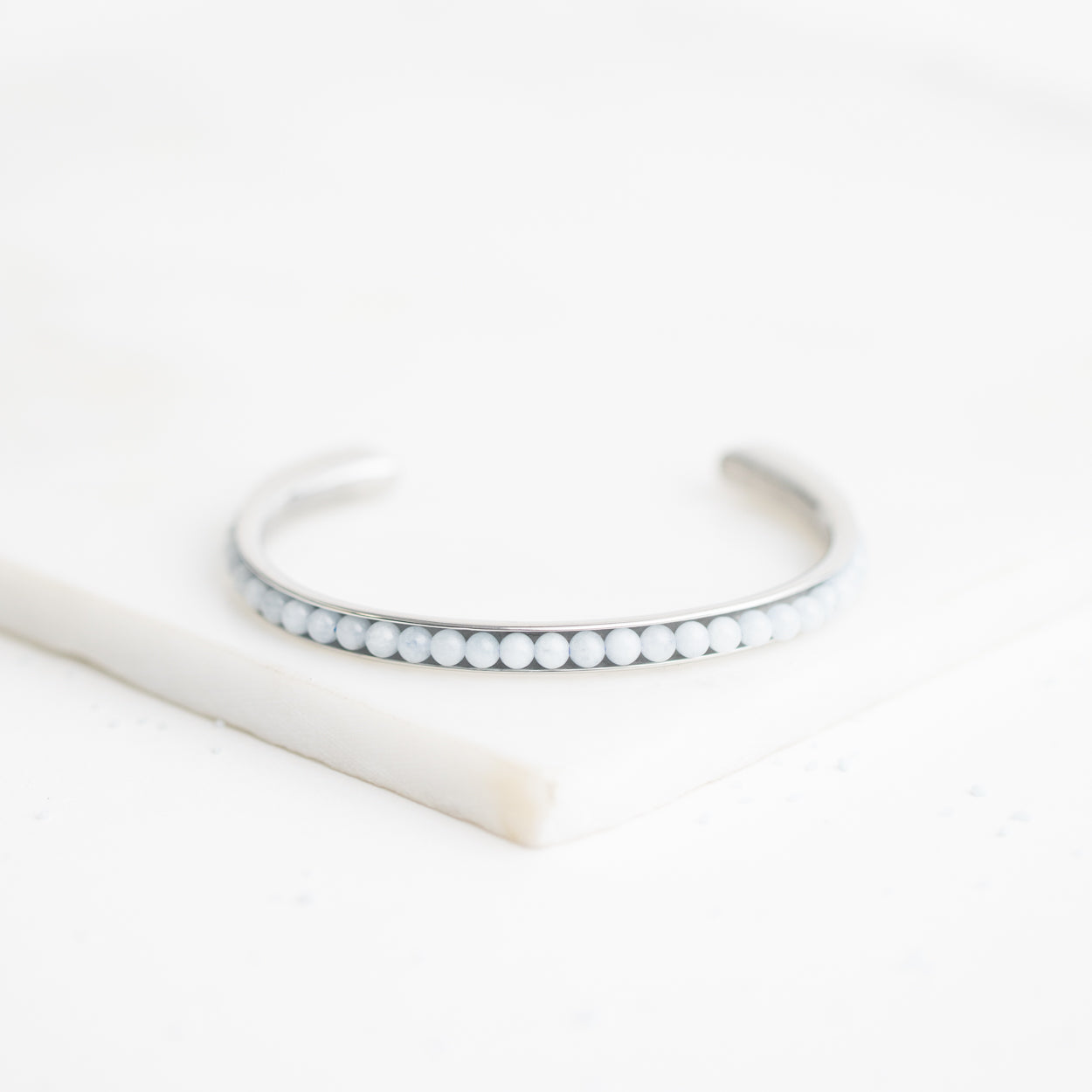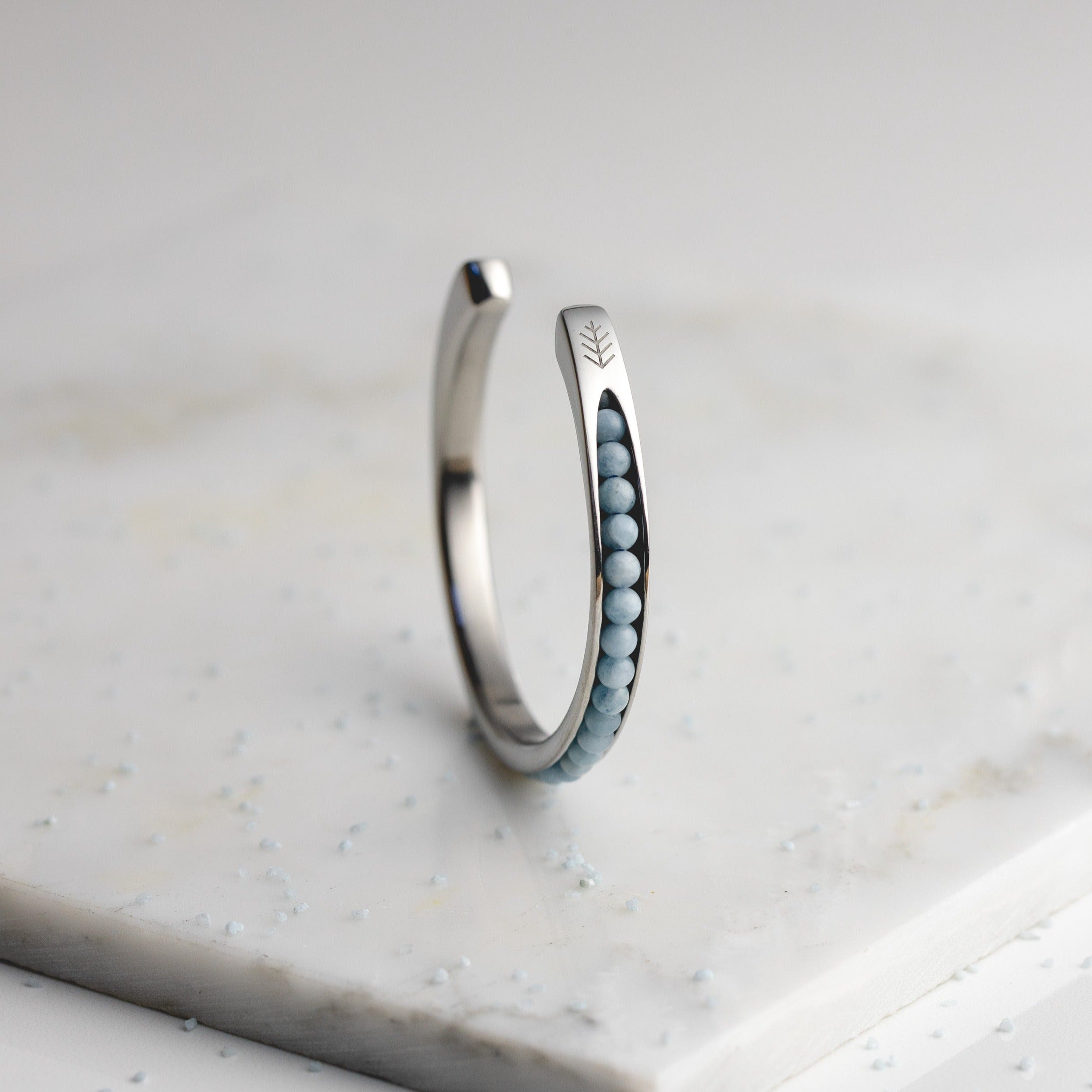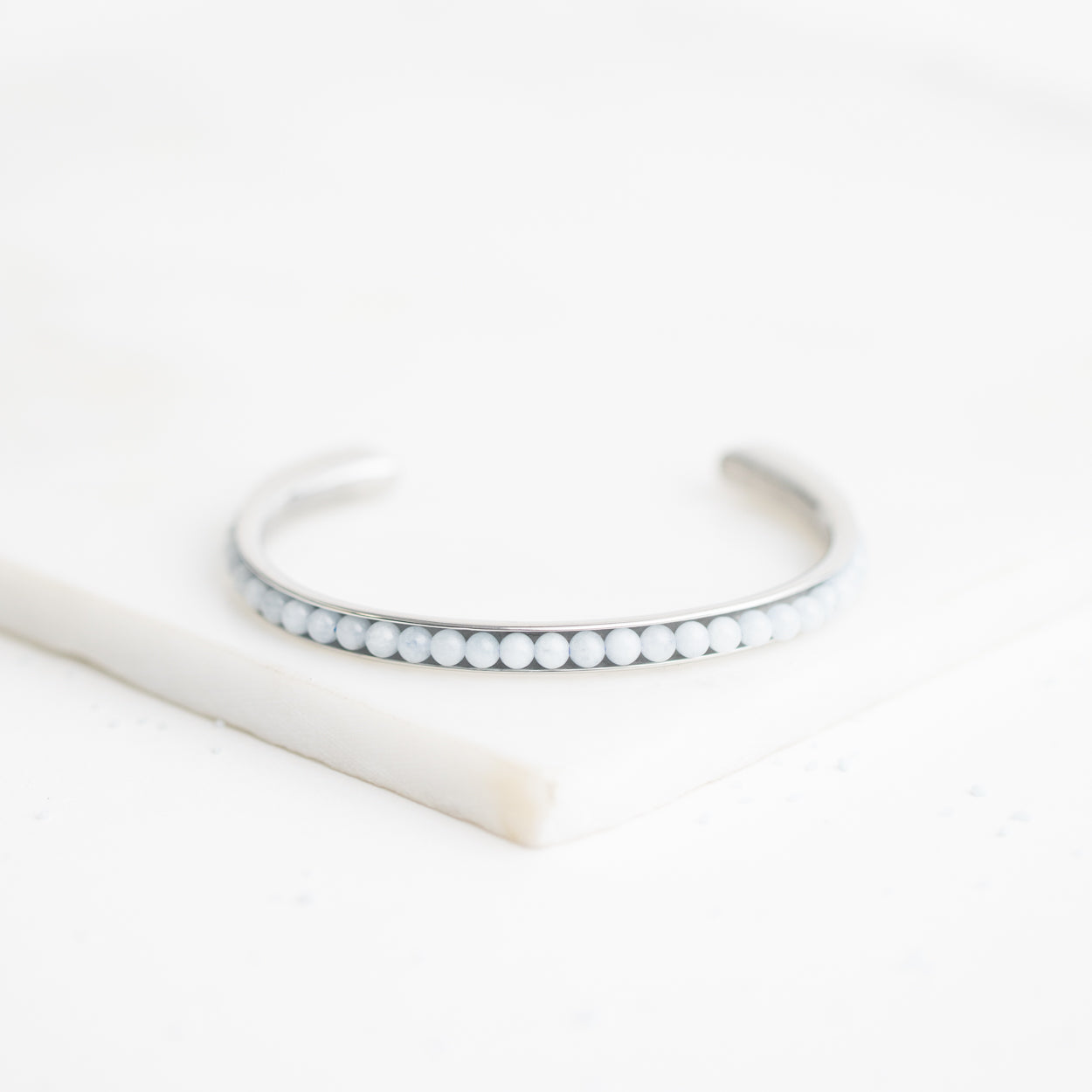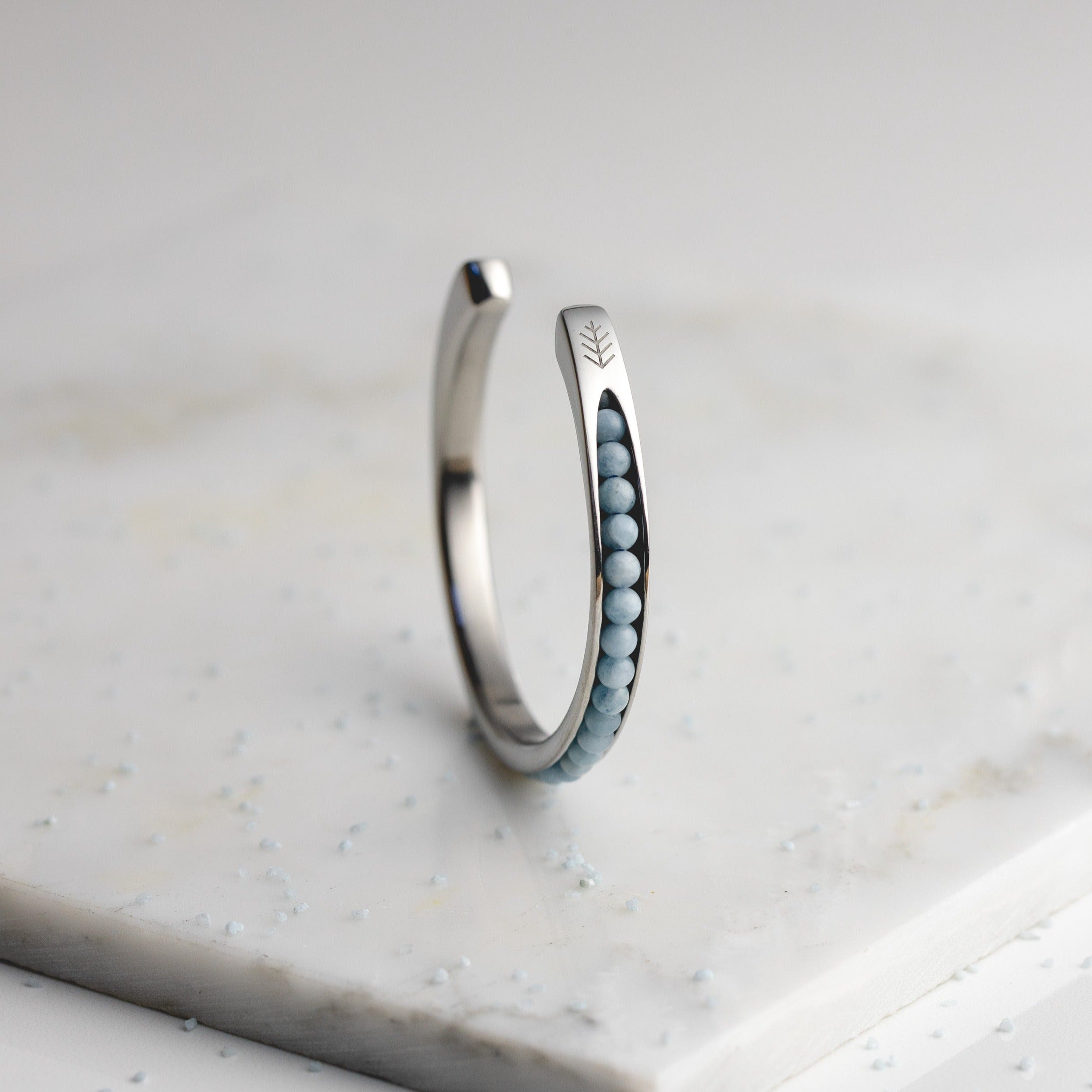 Larisa Blue
Keep calm with this Larisa Blue bracelet made with 4mm Natural Aquamarine stones. 

This stone is deemed to be calming, soothing, cleansing, giving trust and helping with letting go of things… the name Aquamarine comes from the Latin term "aqua marinus", meaning "water of the sea," and refers to its sparkling blue ocean-like color. Its calming energies can reduce your stress and quiet your mind. Natural Aquamarine has an affinity with sensitive people.

The best way to identify a real Aquamarine stone is by looking at its colour. In its natural form, they have a pale blue colour, which is similar to seawater. Naturally occurring gems have excellent clarity and transparency.

Do you sometimes feel nervous? Or do you know someone who can use some help with relaxing? This calming Blue stone will be an excellent match.