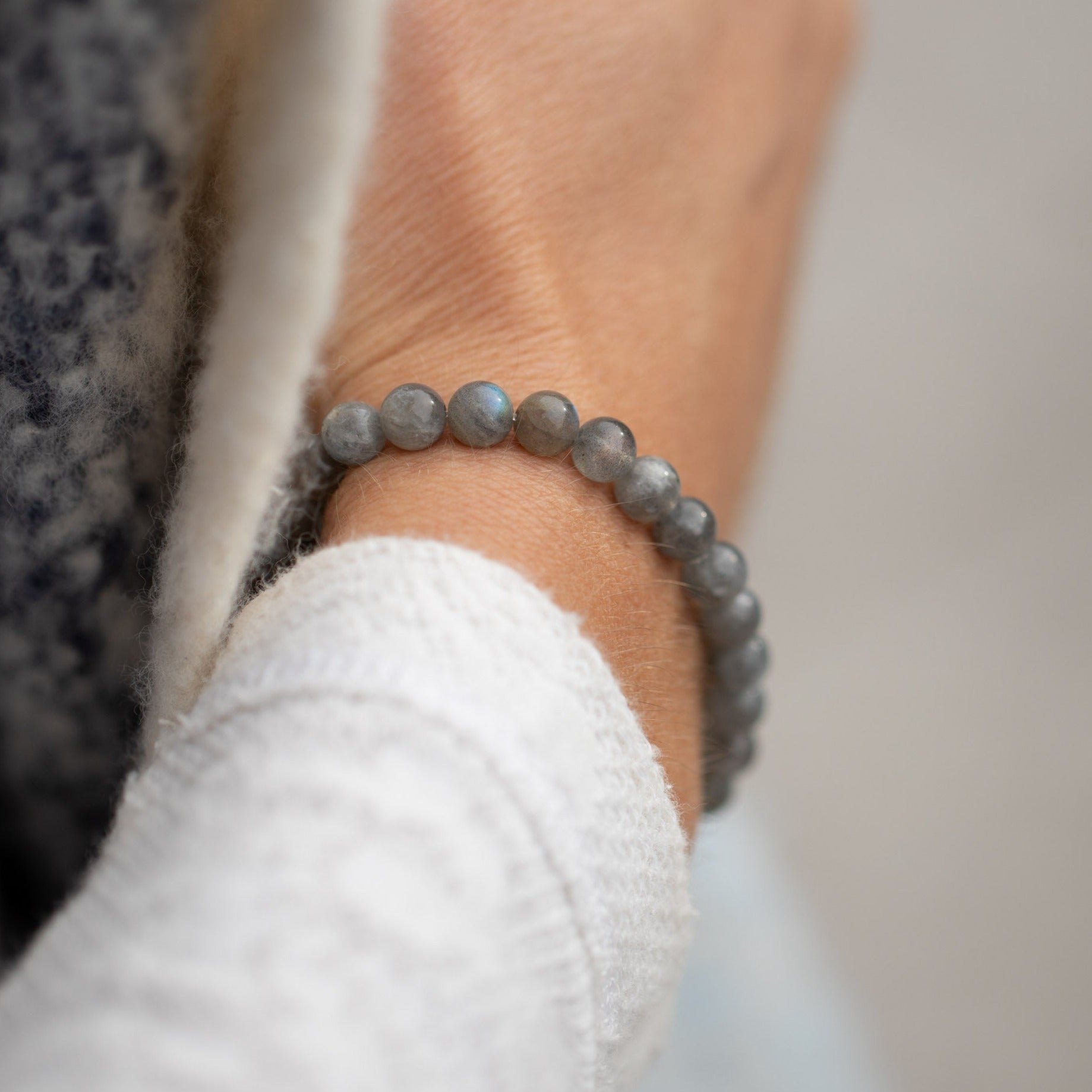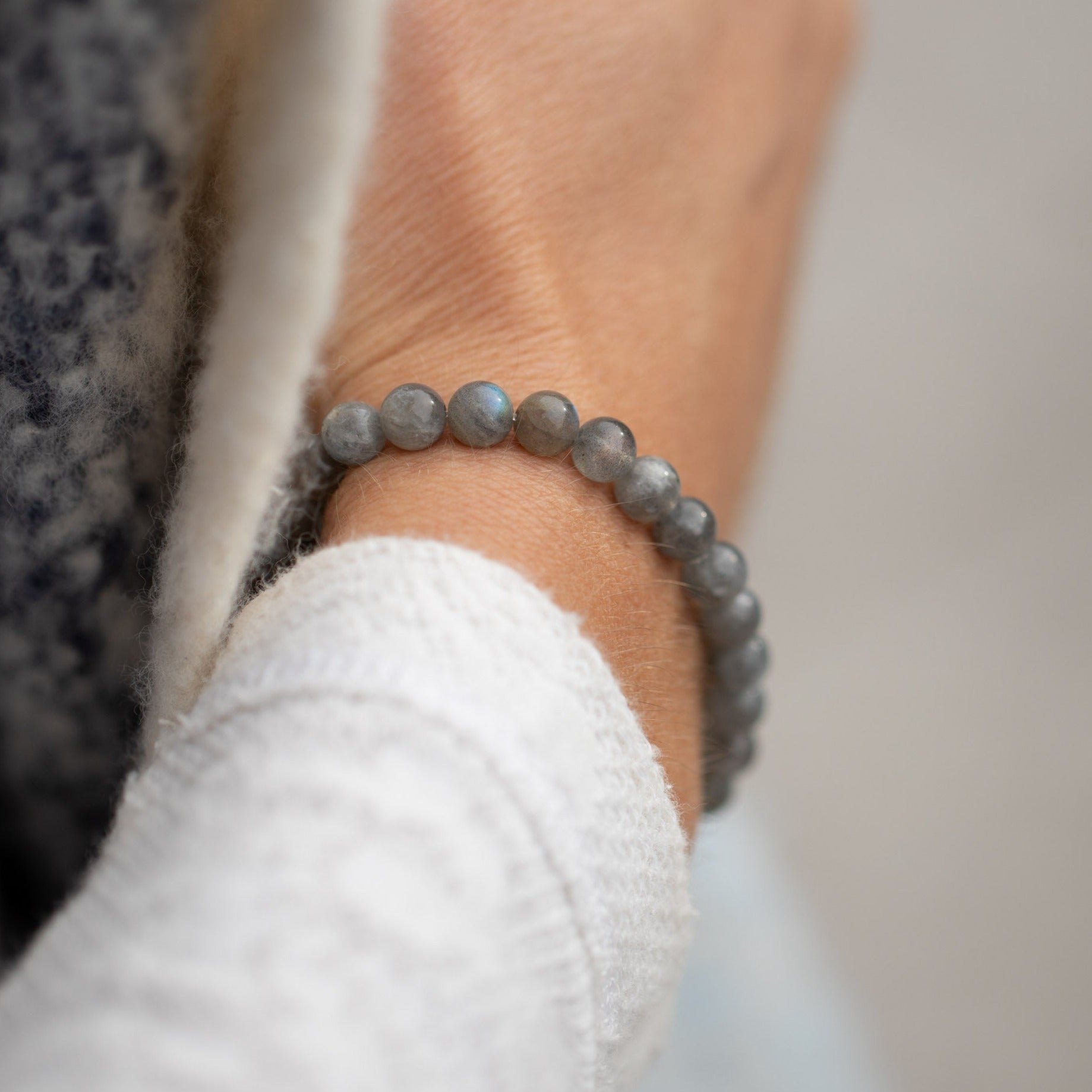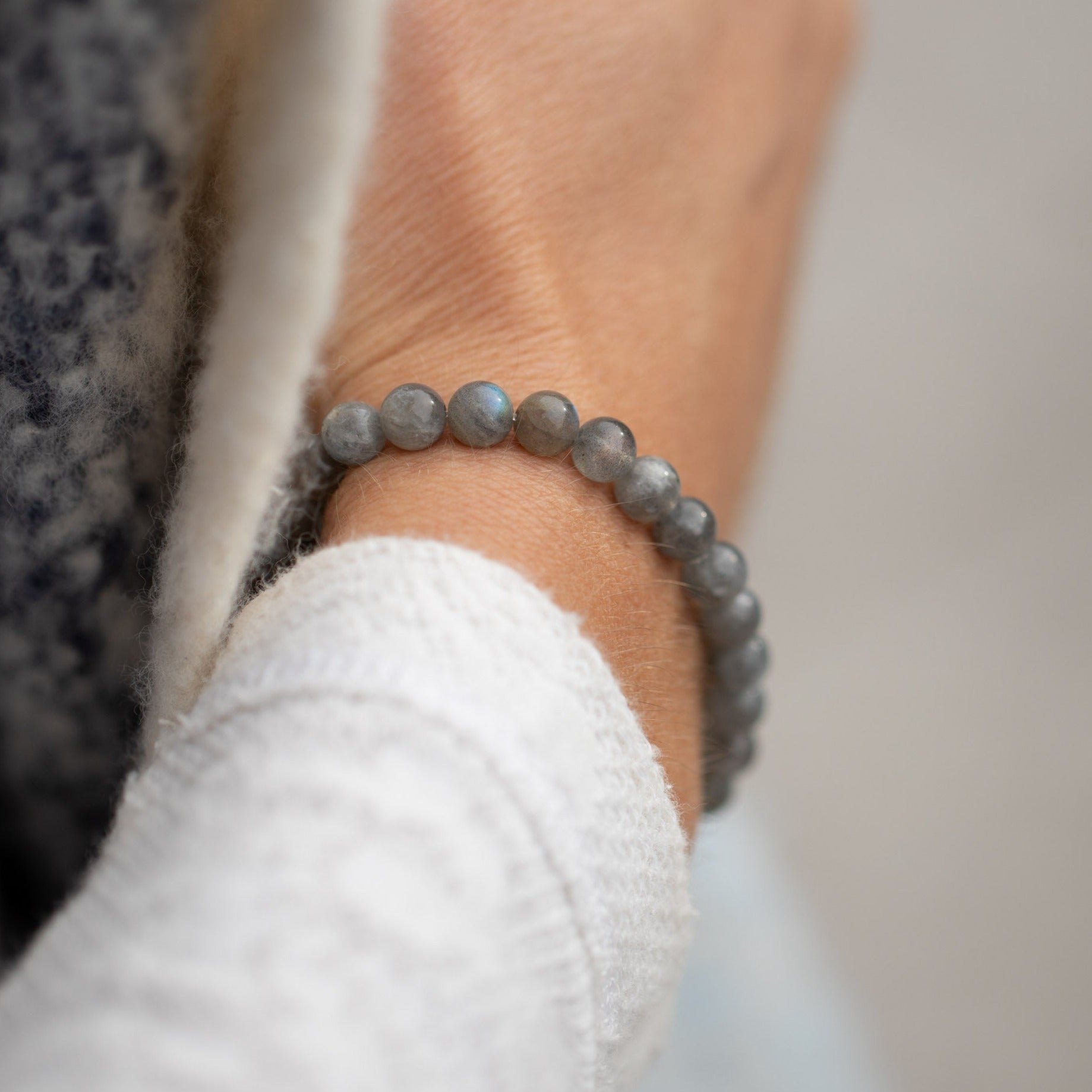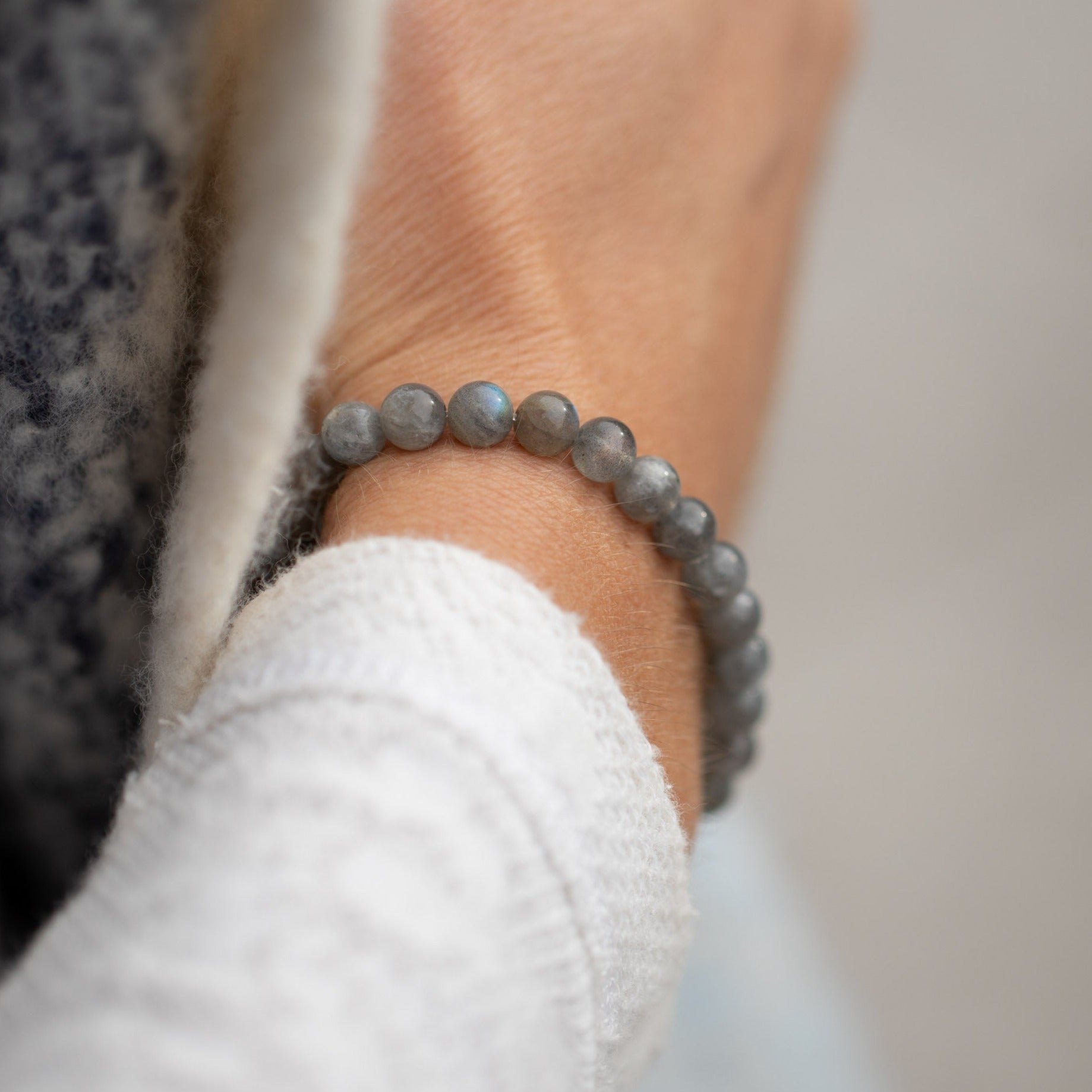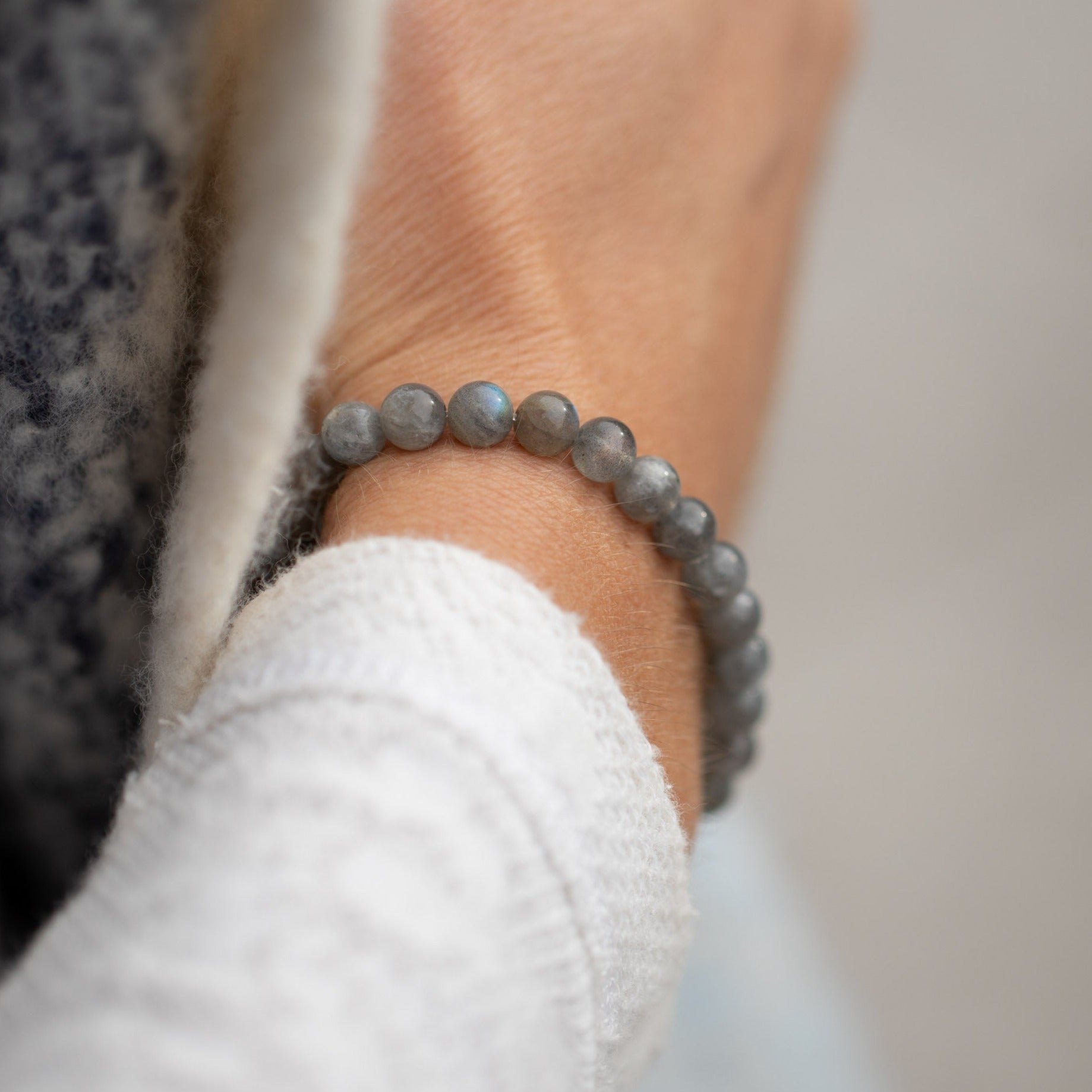 Nea Grey
Embrace positive energy with the Nea Grey bracelet featuring 6mm grey Labradorite stones.
In daily life we are constantly surrounded by others and by certain impulsions. This can sometimes demand and take away our energy. The Labradorite has a protective effect over our energy field. This stone blocks the negative influences from your environment and from people who take away your energy. This allows you to return safetly and in peace and quiet to the here and now.
Moreover, this stone replenishes confidence in yourself and others. In situations where you experience fear, he reduces these feelings and turns them into strength and perseverance.
The Labradorite is a stone that is often linked to highly sensitive people.
This stone owes its name to the Canadian peninsula of Labrador, where it was first found.
Are you someone who experiences many stimuli? Or do you know someone who thinks she could use some positive energy? Then this Grey Labradorite stone is exactly what you need.